Kiyosumi Garden
Japanese landscape garden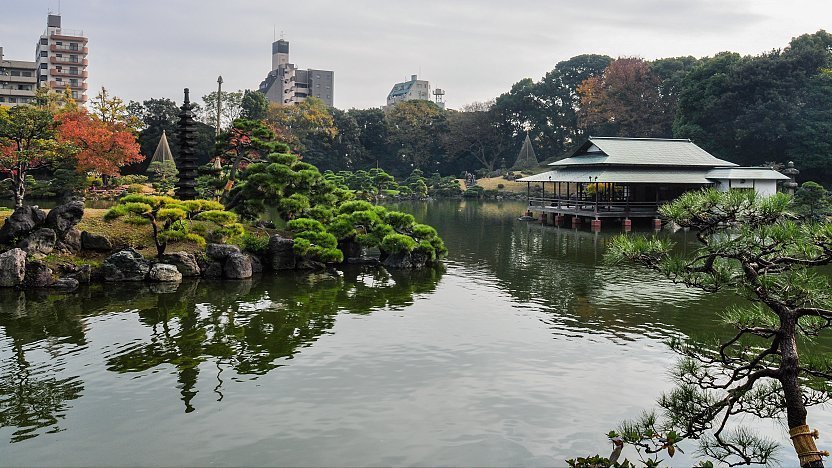 The grounds of Kiyosumi Garden (΄Ÿ'뉀, Kiyosumi Teien) were originally the residence of an Edo era merchant and eventually changed ownership to a feudal lord who turned them into a garden. During the Meiji Period, the founder of Mitsubishi bought the garden to entertain his guests. It was donated to the city and opened to the public in 1932.
A highlight of the landscape garden are the many stones set around the grounds. Landscape stones are highly sought after and valuable, and some of the ones in the garden are famous stones that were acquired from all across Japan.
When strolling the garden's grounds be sure to venture across the stepping stone paths that are set in the water. This is called "isowatari", and from the stones you can see fish and turtles under the surface of the pond as well as reflections of the garden in the water.
Halfway around the garden stands a teahouse-styled building, which appears to hover over the water from across the pond, but cannot be entered. Near the garden entrance is the Taisho Kinenkan, a memorial hall of Emperor Taisho.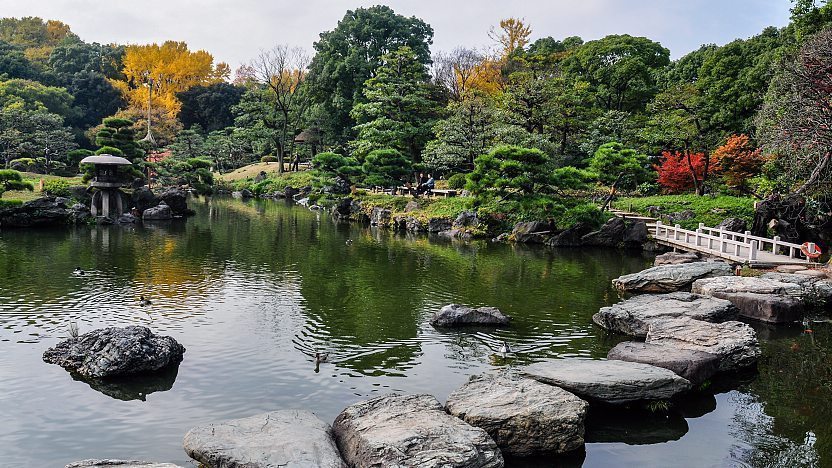 The garden is a short walk from Kiyosumi-Shirakawa Station on the Hanzomon and Oedo subway lines.
From Tokyo Station
Take the Marunouchi Subway Line from Tokyo Station to Otemachi (just one station) and transfer to the Hanzomon Subway Line for Kiyosumi-Shirakawa Station. The one way trip takes 10 minutes and costs 170 yen.
From Shinjuku Station
Take the Oedo Subway Line from Shinjuku Nishiguchi Station in direction of Iidabashi directly to Kiyosumi-Shirakawa Station. The one way journey takes 25 minutes and costs 280 yen.
Hours
9:00 to 17:00 (entry until 16:30)
Closed
December 29 to January 1
Questions? Ask in our forum.