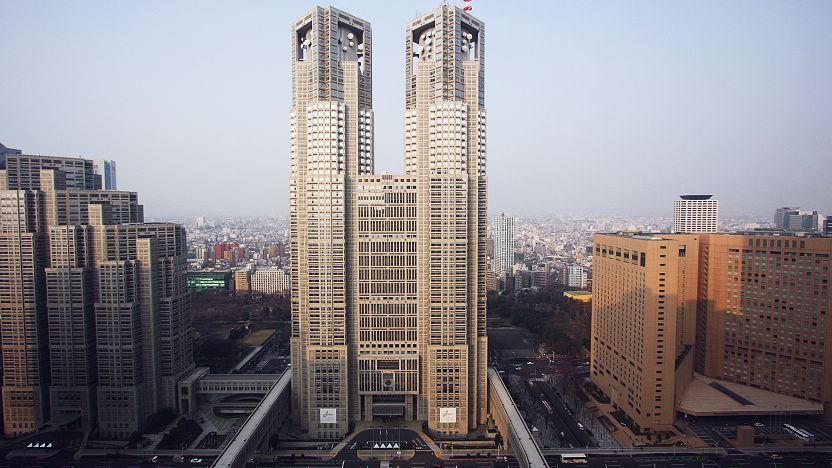 The Tokyo Metropolitan Government Building (東京都庁, Tōkyō Tochō) in Shinjuku is often visited by tourists for its free observation decks which provide good panoramic views of Tokyo and beyond. The 243 meter tall building has two towers, and each houses an observatory at a height of 202 meters. It had been the tallest building in Tokyo until it was overtaken by the Midtown Tower in 2007.
With favorable weather conditions, famous landmarks such as Mount Fuji, the Tokyo Skytree, Tokyo Tower, Meiji Shrine and the Tokyo Dome can be seen from the observatories. Each observatory has a cafe and a souvenir shop. The North Observatory remains open later at night, making it a popular spot to catch night views of the city.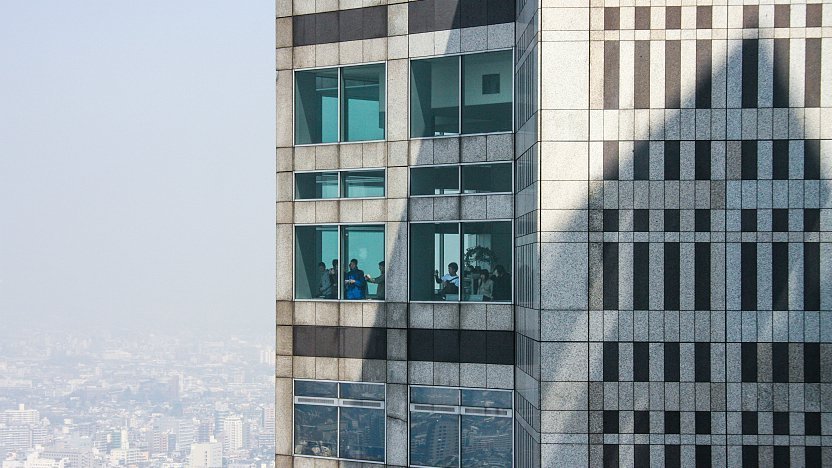 The towers and the surrounding buildings contain offices and the assembly hall of the metropolitan government of Tokyo. Visitors are therefore subjected to bag checks prior to boarding the elevators as part of the security measures.
On the second story of the building, there is a tourist information center with lots of information about Tokyo, but also about various other tourist destinations across Japan. Periodically, the center holds fairs during which local products from selected regions are introduced and put on sale.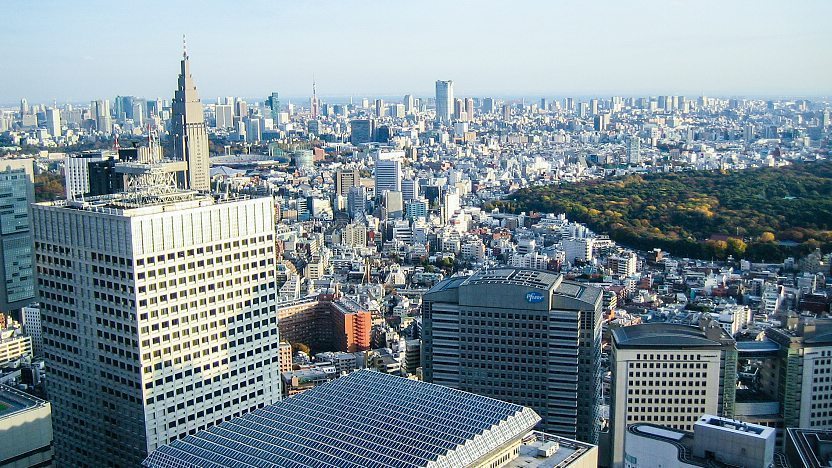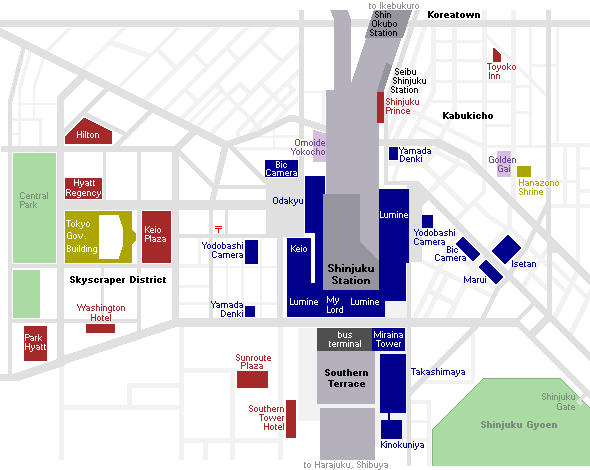 Tocho-mae Station on the Oedo Subway Line is located in the basement of the Tokyo Metropolitan Government Building. Alternatively, the building can be reached in a ten minute walk from the west exit of JR Shinjuku Station.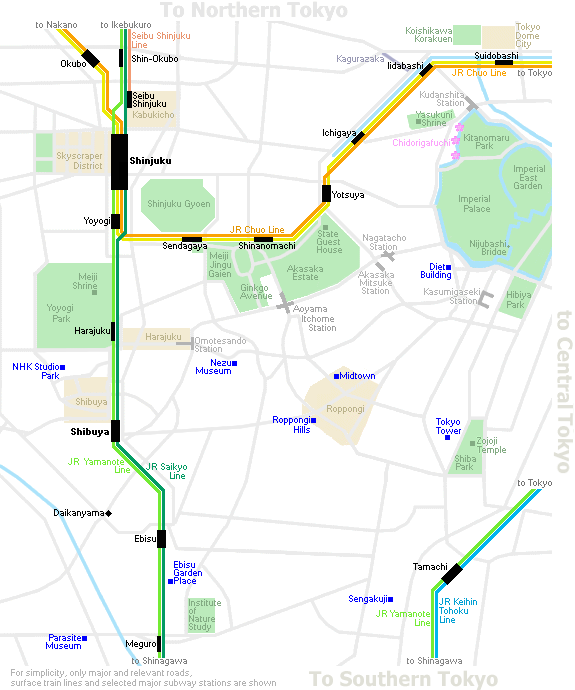 Hours
North Observatory: 9:30 to 23:00
South Observatory: 9:30 to 17:30 (until 23:00 when North Observatory is closed)
Admission ends 30 minutes before closing time
Closed
North Observatory: 2nd and 4th Monday of each month (or next day if Monday is a
national holiday
)
South Observatory: 1st and 3rd Tuesday of each month (or next day if Tuesday is a
national holiday
)
Both observatories: December 29 to January 3 (except January 1) and on occasional inspection days
External Links and Resources