Sanno Matsuri
One of Japan's three largest festivals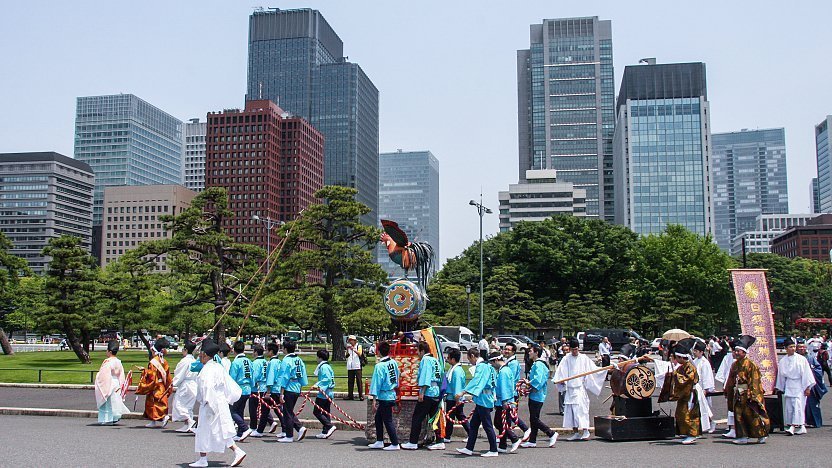 The next full edition of the Sanno Matsuri is expected to be held in June 2024
Held in mid June, the Sanno Matsuri (山王祭, Sannō Matsuri) is one of the three most famous festivals of Tokyo, alongside the Kanda Matsuri and Fukagawa Matsuri. A full version of the festival is held only in even-numbered years, alternating with the full version of the Kanda Matsuri, which takes place in odd-numbered years. The Sanno Festival extends over a week with a variety of events, but most of them are rather small.
The festival's main attraction, which is held only in even-numbered years, is a parade that winds through central Tokyo over the course of nine hours on one of the festival days. The parade begins and ends at Hie Shrine, the shrine responsible for holding the festival. Hie Shrine enshrines the guardian deity of Tokyo. It is believed to predate the foundation of the city, and its kami (Shinto gods) have always been associated with the protection of the city.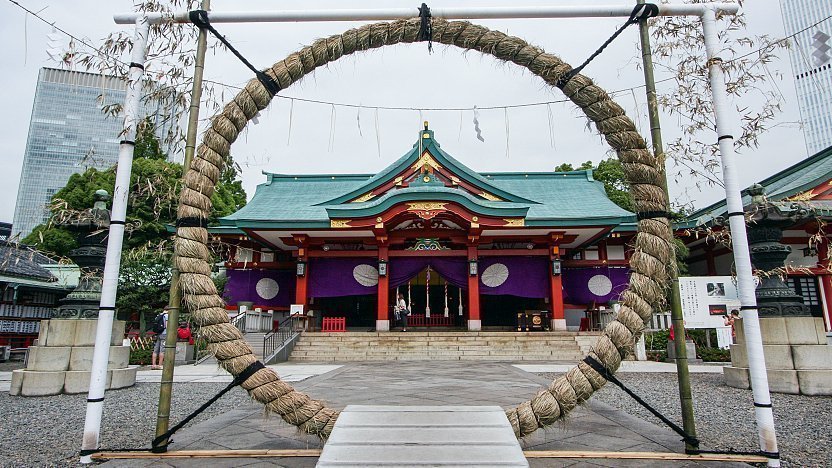 When the Tokugawa shogun began to rule the country from Edo (former name of Tokyo), the shrine also became associated with the Tokugawa family. During the period of their rule, the festival became a celebration of the nation's new political center and its rulers.
In modern times, however, the parade has become much smaller in scale in order to avoid interfering with traffic and regular business. Many of the roads along the route get only partly closed, with busy traffic running alongside the festival parade. The procession consists of only some modest sized floats and about 500 people, who are dressed in colorful costumes. The most important part of the parade are three portable shrines (mikoshi), in which the kami (Shinto gods) are carried around the city.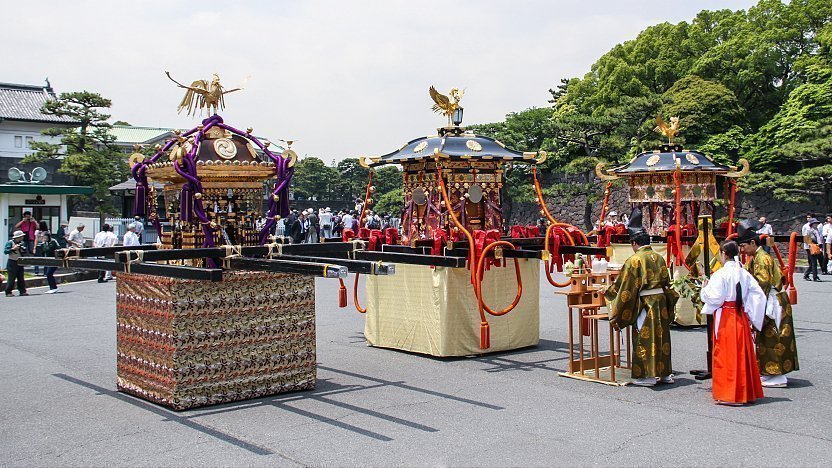 At Hie Shrine, where the parade begins in the morning, visitors can find a large straw ring standing in the middle of the shrine grounds. Walking through the ring is an act of purification in which visitors can take part. The parade gradually winds its way around the area, passing by the Yotsuya train station and Yasukuni Shrine. Before noon the parade arrives at the Tokyo Imperial Palace and stops for about half an hour while the mikoshi are involved in religious ceremonies. The chief priest enters the palace to offer prayers to the emperor and imperial family, which is a rare honor afforded to the festival.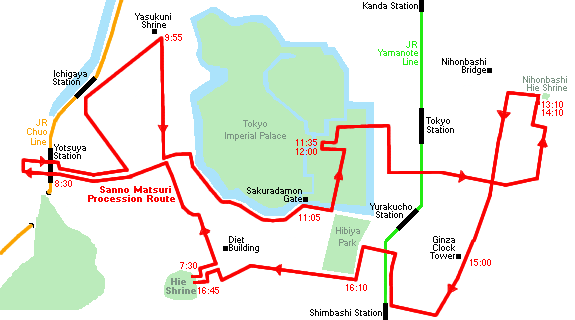 After a thirty minute pause, the parade continues past Tokyo Station before another pause of an hour is made at the small Nihonbashi Hie Shrine, where members of the procession are able to take a rest. Because the shrine is small, only a portion of the parade can enter, while the remaining people and floats head to a nearby park. After the parade resumes, it passes near Nihonbashi Bridge, through the center of Ginza, past Shinbashi Station and ends at Hie Shrine.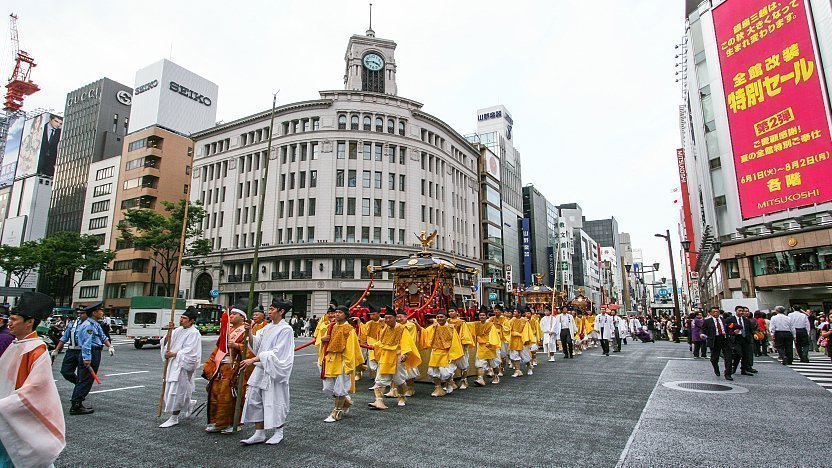 Questions? Ask in our forum.