Institute for Nature Study
Quiet nature reserve in the middle of Tokyo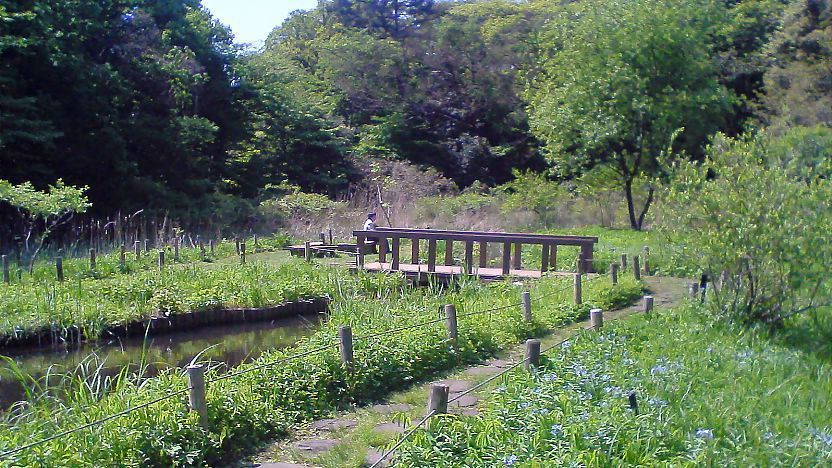 The Institute for Nature Study (•'®Ž©'R‹³ˆç‰€, Fuzoku Shizen Kyōiku-en) is a nature reserve in the heart of Tokyo near Meguro Station. The sights and sounds of the city are left behind when you enter the park. It is a wild, natural and quiet world even though the grounds are located near the Yamanote Line and bordered in part by an expressway.
The Institute for Nature Study is operated by the National Museum of Nature and Science which also operates the National Science Museum at Ueno Park. The aim of the institute is to preserve the natural environment of Tokyo's forests and marshlands. The grounds are used for research and education, although anyone may enjoy the park's trails and natural beauty.
As with many parks and gardens throughout Tokyo, the Institute for Nature Study had its beginnings as a lord's residence some 500 years ago. The grounds became an Imperial estate from 1917 and since then the natural environment has been conserved. Now it belongs to the Ministry of Education who opened it to the public.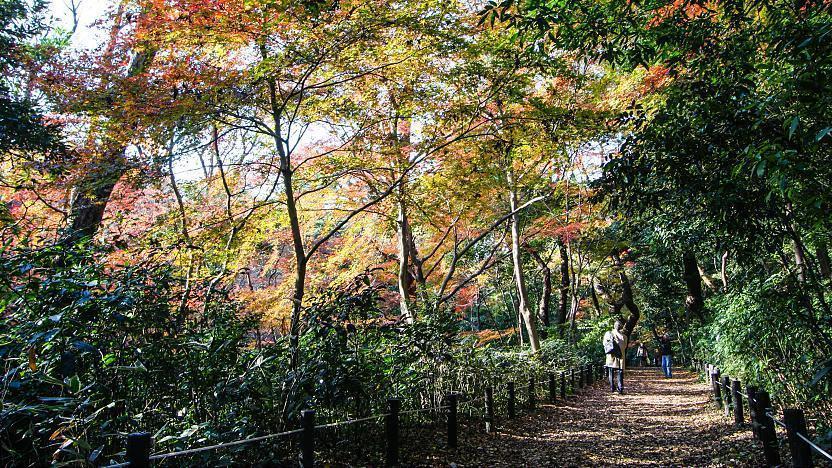 The park can be reached in a ten minute walk from Meguro Station on the JR Yamanote Line, Nanboku Subway Line (Tokyo Metro) and Mita Subway Line (Toei).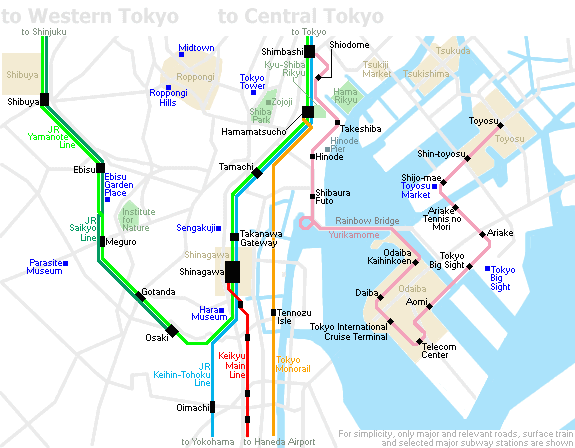 Hours
9:00 to 17:00 (until 16:30 from September through April)
Admission ends at 16:00.
Closed
Mondays (or next day if Monday is a
national holiday
), the day after national holidays (except weekends), December 28 to January 4
Questions? Ask in our forum.