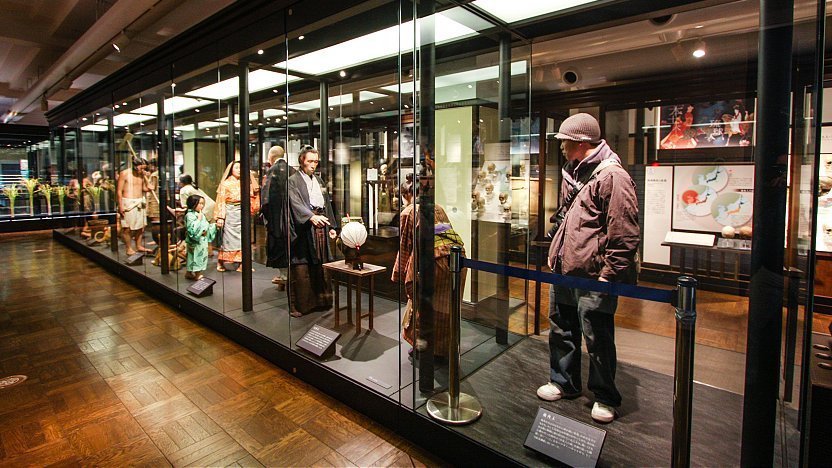 Tokyo has dozens if not hundreds of museums, spanning nearly every topic and interest, which fall into the following categories:
Museum fans with limited time should consider a visit to Ueno Park where a variety of first class museums are concentrated closely together, including the impressive Tokyo National Museum, the National Museum of Western Art, the Tokyo Metropolitan Art Museum, the National Science Museum and Ueno Zoo along with some smaller museums.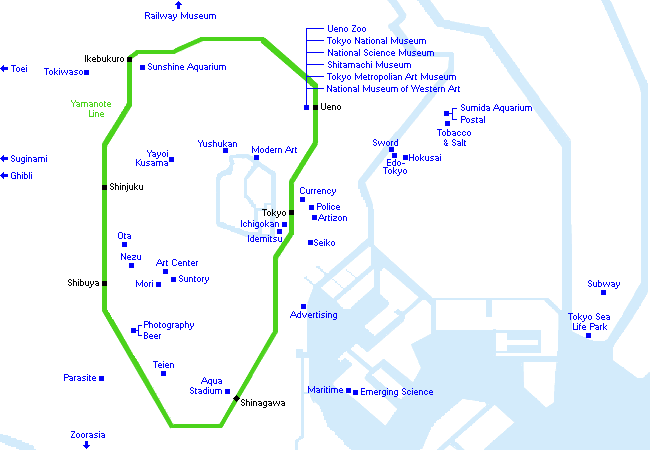 Museums in Tokyo are typically closed on one day of the week (usually Monday) and during the New Year holidays (typically December 29 to January 4). If the regular weekly closing day falls on a national holiday, most museums will open on the holiday and close the next day instead.
Some museums have extended hours on certain days (typically Fridays), and some offer free entrance to selected exhibitions or on certain days of the month. Most museums allow entry until 30 minutes prior to closing time.
Those planning to visit multiple museums should consider using the Grutto Pass. For 2500 yen, this pass provides entrance or discounted entrance to around 100 museums, zoos and aquariums in the Tokyo area. It is sold annually from April 1 to January 31 and is valid for one entry to each participating museum. The pass expires two months from its first use or on March 31, whichever occurs first. The pass can be purchased at participating museums.
Questions? Ask in our forum.