Ameyoko
Colorful market street in Ueno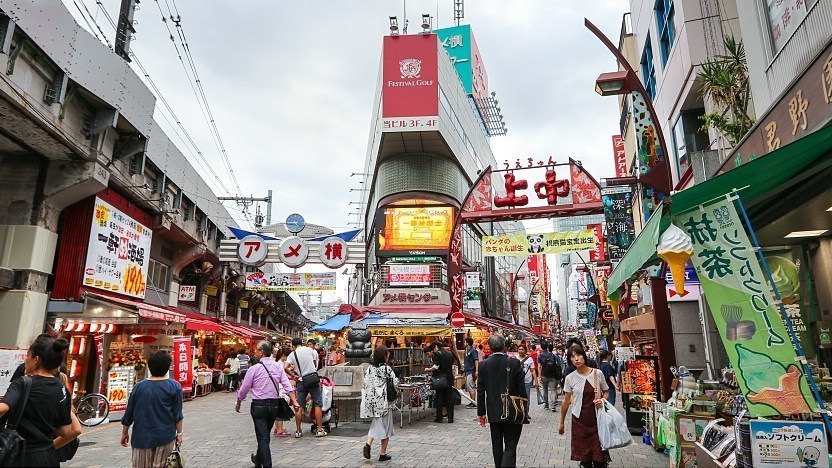 Ameyoko (アメ横) is a busy market street along the Yamanote Line tracks between Okachimachi and Ueno stations. The name "Ameyoko" is a short form for "Ameya Yokocho" (candy store alley), as candies were traditionally sold there. Alternatively, "Ame" also stands for "America", because a lot of American products used to be available when the street was the site of a black market in the years following World War 2.
Today, various products such as clothes, bags, cosmetics, fresh fish, dried food and spices are sold along Ameyoko. Opening hours and closing days depend on individual stores, but stores typically open around 10:00 and close around 20:00. Many stores remain closed on selected Wednesdays.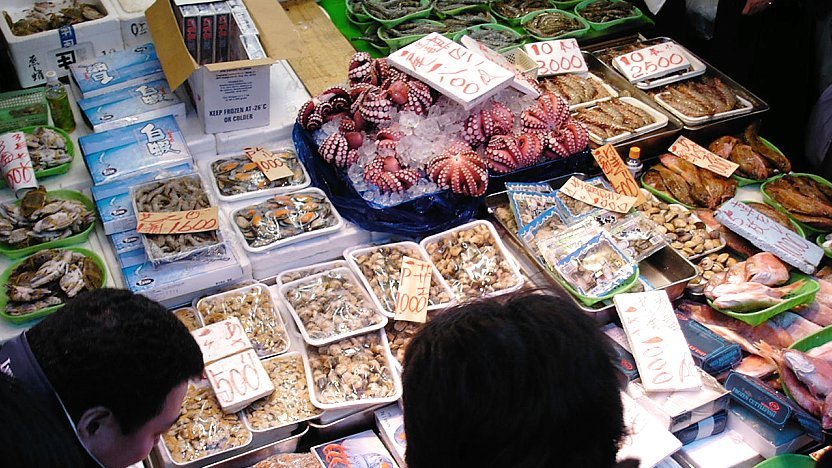 The Ameyoko shopping street runs from Ueno to Okachimachi Station along the train tracks of the JR Yamanote Line and JR Keihin-Tohoku Line. It can also be accessed in a short walk from Ueno-Okachimachi Station along the Oedo Subway Line.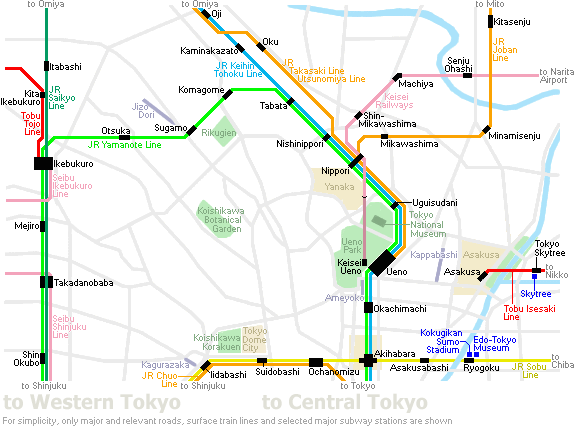 Questions? Ask in our forum.