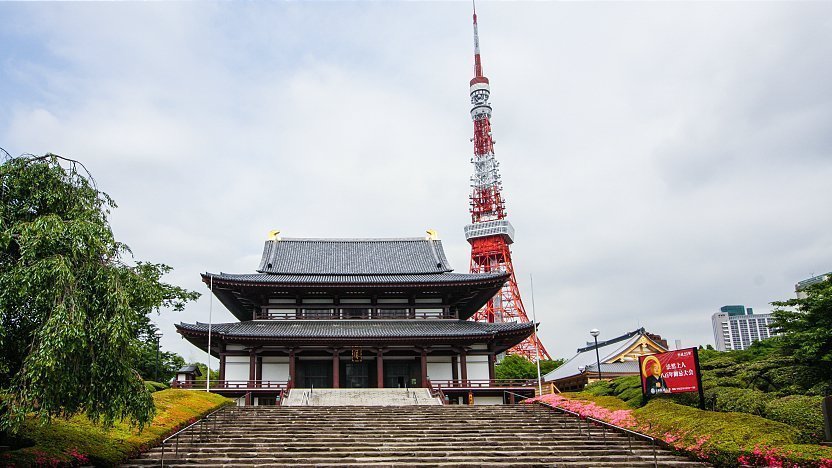 Zojoji Temple (増上寺, Zōjōji) is the head temple of the Jodo sect of Japanese Buddhism in the Kanto Region. Standing next to Tokyo Tower, the temple grounds consist of some impressive structures as well as a mausoleum of the Tokugawa family and a small museum.
Most of Zojoji's current buildings are recent reconstructions except for the main entrance gate, the Sangedatsumon, which has survived many fires, earthquakes and wars and dates from 1622.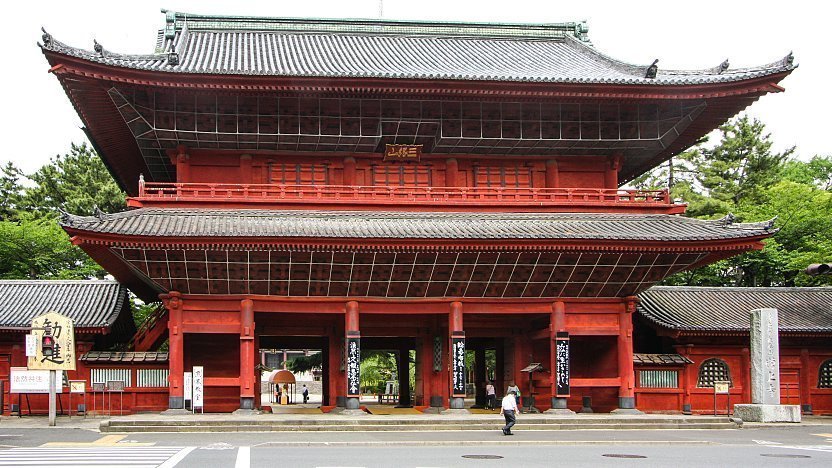 The temple was originally built in the year 1393 and moved to its present location in 1598 by Tokugawa Ieyasu who selected it as his family temple. The mausoleum of the family is located at the back of the complex and contains the tombs of six of the Tokugawa shogun.
The small museum in the basement of the temple main hall focuses primarily on the previous manifestation of the Tokugawa Mausoleum, which included ornate buildings before it was severely damaged during World War 2. In addition to various documents, the museum includes a video about the mausoleum's construction and a detailed 1:10 scale model of the former buildings.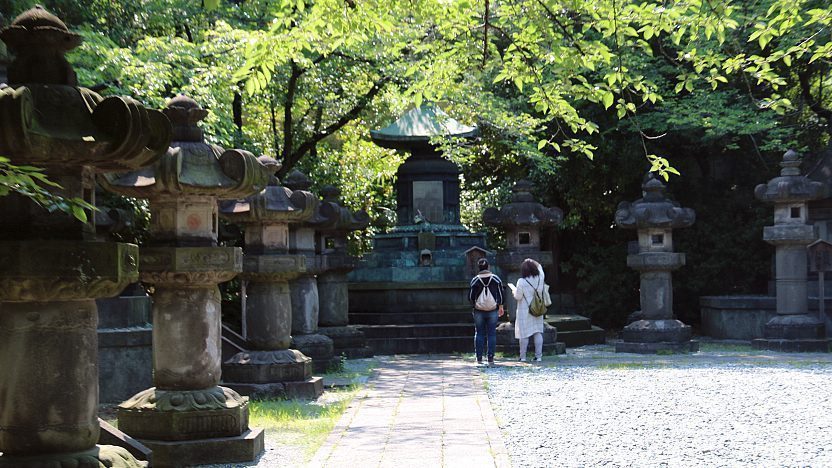 The closest subway stations are Onarimon or Shibakoen Station on the Mita Subway Line and Daimon Station on the Oedo Subway Line. The temple can also be reached in a ten minute walk from Hamamatsucho Station on the JR Yamanote and JR Keihin-Tohoku Line.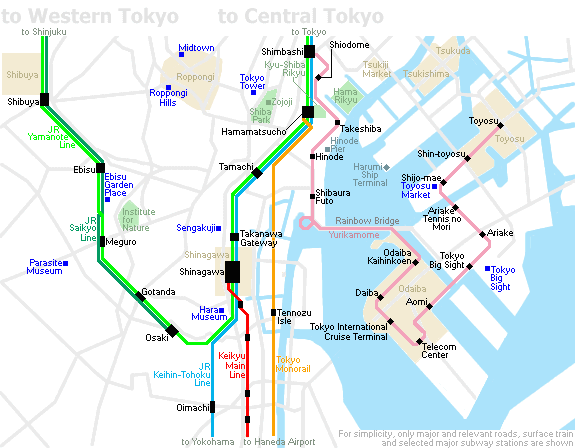 Tokugawa Mausoleum & Museum
Hours
Mausoleum: 11:00 to 15:00 (10:00 to 16:00 on weekends and
holidays
)
Museum: 10:00 to 16:00
Admission
500 yen (mausoleum only), 700 yen (museum only), 1000 yen (both)
Questions? Ask in our forum.
Sancoinn Grande Tokyo Hamamatsucho

Enjoy each room's luxurious furnishings and attached bath/vanity in one of Tokyo's premier hotels. Just 25 minutes from Haneda Airport and also minutes from Tokyo Tower and Odaiba.

View site

Sponsored
Top rated in Tokyo
powered

by