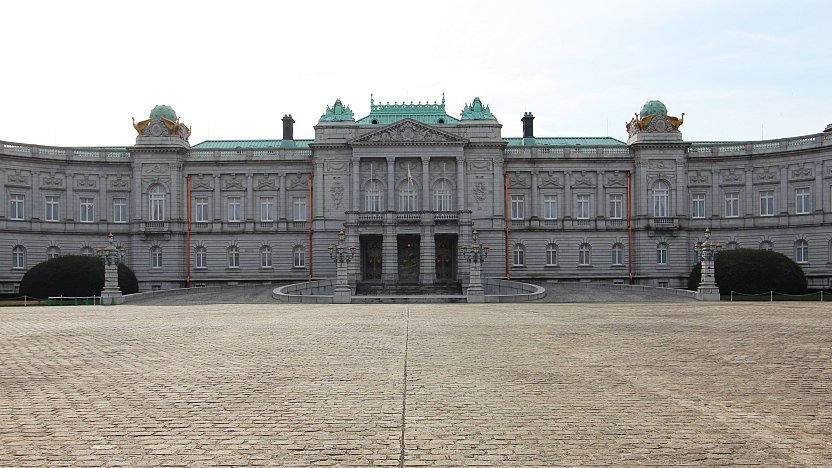 The Tokyo State Guest House (î}ĽoŐ┘, Geihinkan) is one of two state guest houses of the Japanese government alongside another one in Kyoto. Contained within the Akasaka Imperial Estate in central Tokyo, the Tokyo State Guest House serves to accommodate world leaders, diplomats and other guests of honor during their visits to Japan. When not in use, sections of the grand estate are open to the public, with visitors able to explore some of the opulent rooms, picturesque gardens and the Japanese-style annex.
The palace was originally built in 1909 as a residence for the Crown Prince, and in the wake of World War II served to house a series of public institutions. With Japan's gradual reintegration into the international community, the country received an increasing number of prominent international guests and resultantly the palace was turned into the State Guest House in 1974. At this time the Japanese-style Annex was added for receiving guests in a traditional Japanese atmosphere.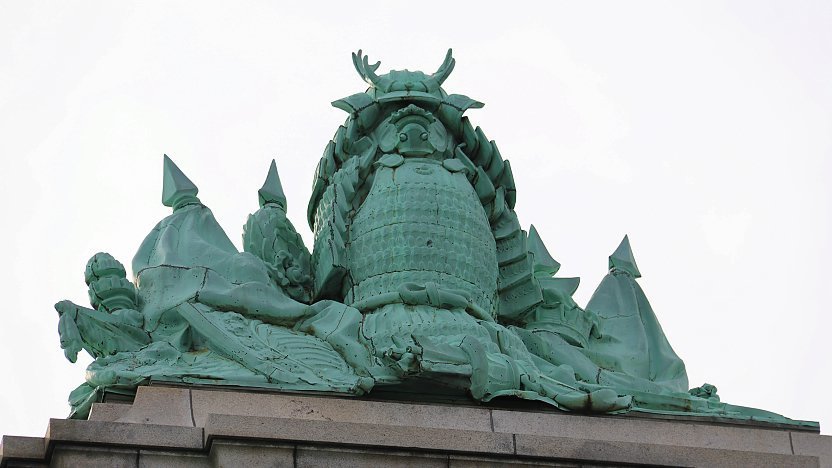 The Western-style Palace building is arguably the State Guests House's most recognizable feature and was constructed in an architectural style similar to that of European palaces. In spite of this, the building also features some quintessentially Japanese elements such as samurai-themed decorations intended to imbue the building with an unmistakably Japanese essence.
Inside the palace, visitors can explore the ostentatious rooms, each with its own theme and collectively serving a multitude of purposes such as diplomatic meetings, treaty signings, media interviews and official banquets. The rooms are adorned with a mixture of both Japanese and international art and furniture, including oil paintings and chandeliers. Audio guides are available in multiple languages, including English, to inform guests as they walk through the rooms.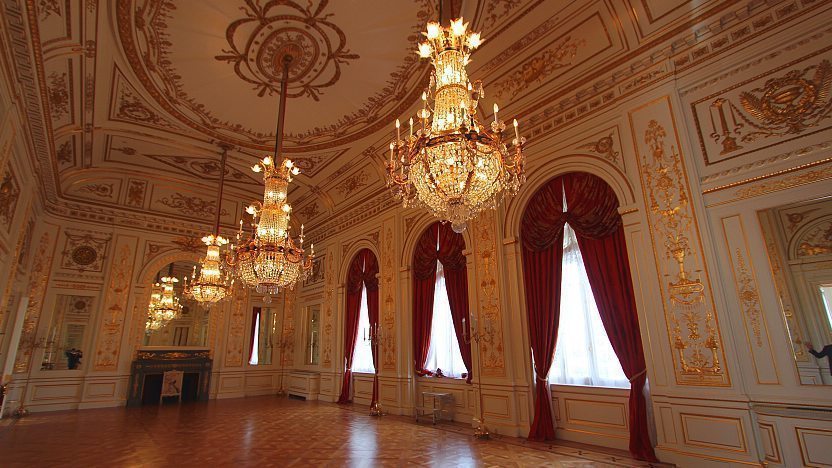 The Japanese-style Annex stands in a separate area of the estate and features a traditional Japanese garden with a pond containing Japanese carp. Inside, visitors can view the building's main Japanese style room that is used for banquets, meetings and cultural events, a dining room with counter where guests of honor are served traditional Japanese food and a tea room.
The palace buildings are surrounded by spacious gravel yards, flower beds, water fountains and green space. Also located within the Akasaka Imperial Estate, but strictly off-limit to the public are the actual residences of some members of the Imperial Family.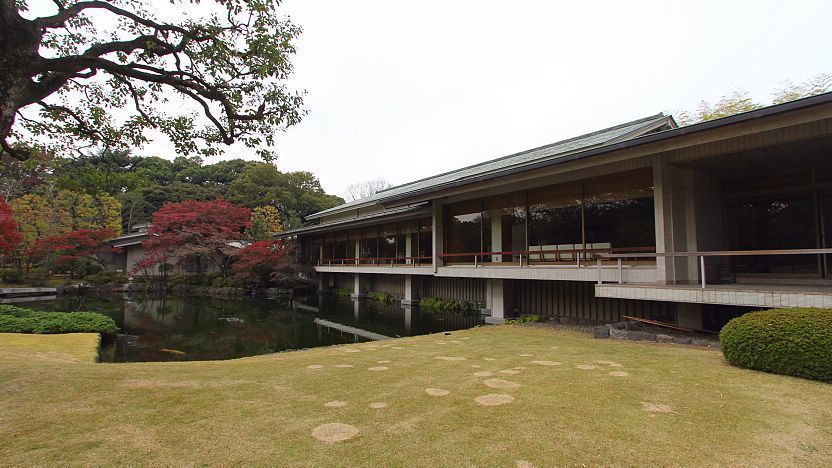 The Tokyo State Guest House is located a five minute walk from Yotsuya Station. Yotsuya can be reached by the JR Chuo Line from Tokyo Station (10 minutes, 170 yen) or Shinjuku Station (5 minutes, 160 yen). Alternatively, Yotsuya is served by the Marunouchi and Namboku Subway Lines.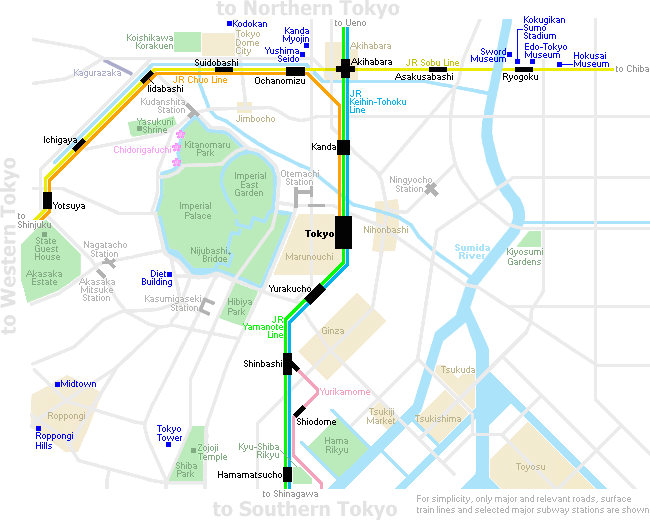 The Tokyo State Guest House is open to the public only on days when it is not used for official functions. There are three plans with varying admission fees that allow entry to different parts of the estate. Some of them allow or require advance reservations. Visitors should enter the complex through the West Gate.
Important note: the State Guest House's calendar is irregular and volatile, and short-term changes are possible even to visitors holding reservations. Bearing this in mind, it is strongly advised to check the State Guest House's calendar online before visiting.
Plan 1: Garden
This plan costs 300 yen and does not require prior reservation. Entry is from 10:00 to 16:30. It allows for entry into the garden and close-up views of the Western-style Palace from the outside; however, no buildings can be entered.
Plan 2: Western-style Palace
This plan allows visitors to explore the interior of the Western-style Palace and its garden. This plan costs 1500 yen, and while prior reservations are not mandatory, they are recommended, as only a limited number of visitors are permitted daily. Entry is from 10:00 to 16:00.
Plan 3: Japanese-style Annex
This plan allows visitors to see the Japanese-style Annex on a guided tour. It costs 1500 yen and requires an advance reservation. Multiple tours in Japanese and one tour in English are held daily. For an additional 500 yen, the tour can be combined with a self-guided visit to the Western-style Palace.
Questions? Ask in our forum.