Makuhari Messe
Modern convention center just outside Tokyo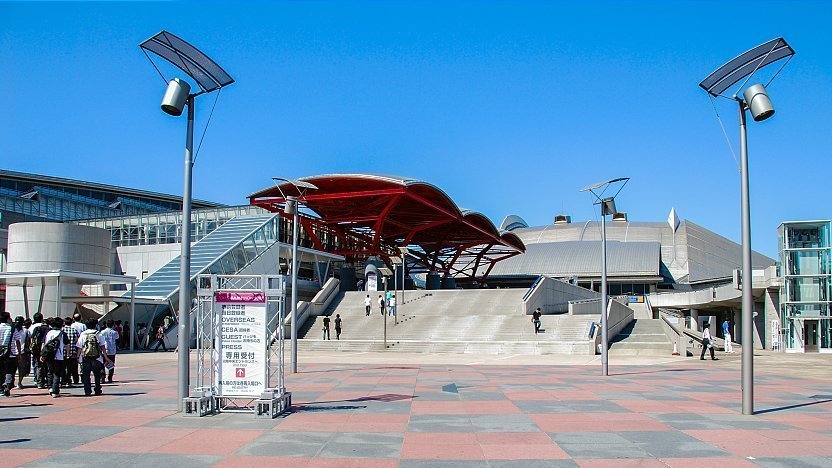 Makuhari is a commercial district just outside central Tokyo along the shores of Tokyo Bay in Chiba Prefecture. In the late 1980s, the district was built on reclaimed land in a modern style of architecture and city planning that includes elevated walkways and wide, well designed streets. The district's attractions include a convention center, baseball stadium, lots of shopping and dining and an expansive seaside park.
Makuhari's main attraction is the Makuhari Messe International Convention Complex (幕張メッセ), the second largest convention center in Japan behind Tokyo Big Sight. The center's eleven exhibition halls, conference hall and 9000 seat event hall host major tradeshows and technology exhibitions such as the Tokyo Game Show, CEATEC and the Tokyo Auto Salon, along with dozens of other events, conventions and concerts.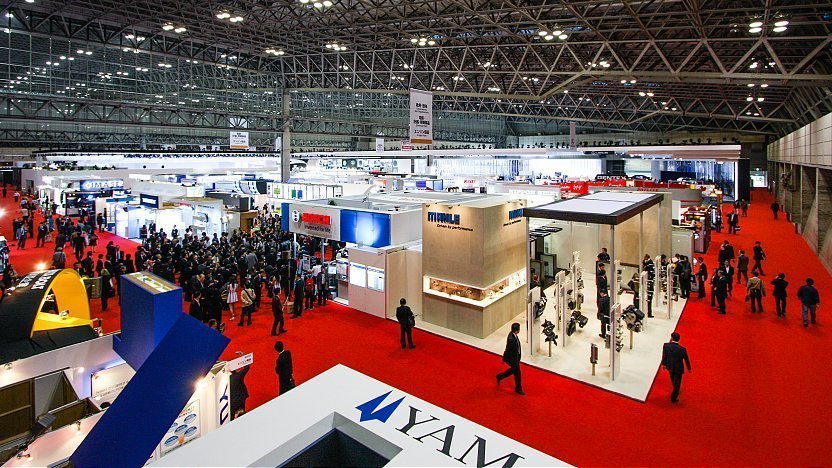 Elevated pedestrian walkways radiate from the convention center to the surrounding hotels, shops and restaurants. Shopping and dining are found mostly around Kaihin-Makuhari Station where the Plena Makuhari Mall and the Mitsui Outlet Park are located. The outlet mall features brand stores of numerous foreign and domestic labels selling mostly apparel and accessories. More shopping can be found north of the station, including an Aeon shopping mall.
Makuhari also offers park and recreation space, especially east of the station. There is also the Makuhari Seaside Park along the shore where the Zozo Marine Stadium, home of the Chiba Lotte Marines baseball team, is located. Furthermore, Tokyo Disney Resort is just a short train ride away near Maihama Station.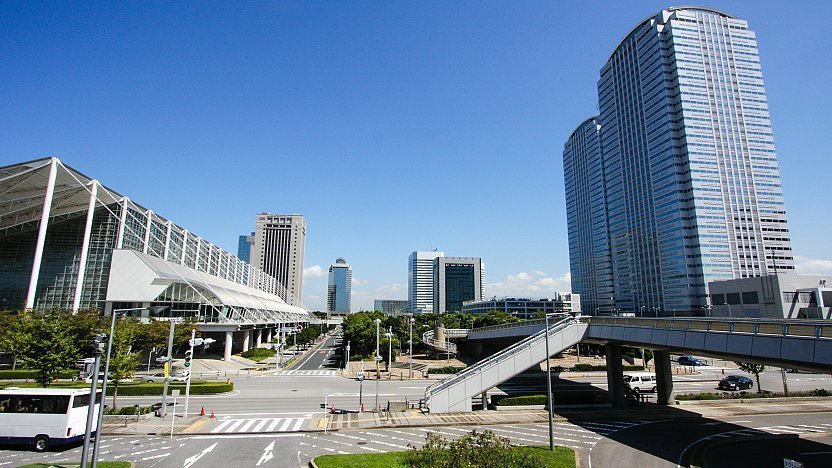 Makuhari is centered around JR Kaihin-Makuhari Station. Note that Makuhari Station and Makuhari-Hongo Station - while in the same general area - are not particularly close and connected to Kaihin-Makuhari Station by a 15-20 minute bus ride.
From Tokyo
Tokyo Station and Kaihin-Makuhari Station are connected with each other by the JR Keiyo Line. The one way trip costs 580 yen and takes about 30 minutes by rapid train or a few minutes longer by local train. There are frequent departures. Alternatively, there are some limited express trains between Tokyo and Kaihin-Makuhari, which cost 1100 yen one way for a non-reserved seat, but are slightly faster and tend to be less crowded.
Note that the platform of the JR Keiyo Line at Tokyo Station is located a ten minute walk from the station's other platforms. Also, all of the trains that are mentioned above are fully covered by the Japan Rail Pass.
From Narita Airport
Keisei Bus operates a direct bus between Narita Airport and Makuhari Messe. The one way trip takes about 40 minutes and costs 1000 yen. Buses depart approximately every hour.
Alternatively, take a train on the Keisei Line from Narita Airport to Keisei-Tsudanuma Station (40 minutes) and transfer to the Keisei Chiba Line to Makuhari-Hongo Station (2 minutes). The one way fare is 750 yen and there are frequent connections. From Makuhari-Hongo Station, it is a 15-20 minute ride by Keisei Bus to Makuhari Messe (260 yen, multiple departures every hour). Keisei trains are not covered by the Japan Rail Pass.
Questions? Ask in our forum.