Kagurazaka
Trendy district along a sloping street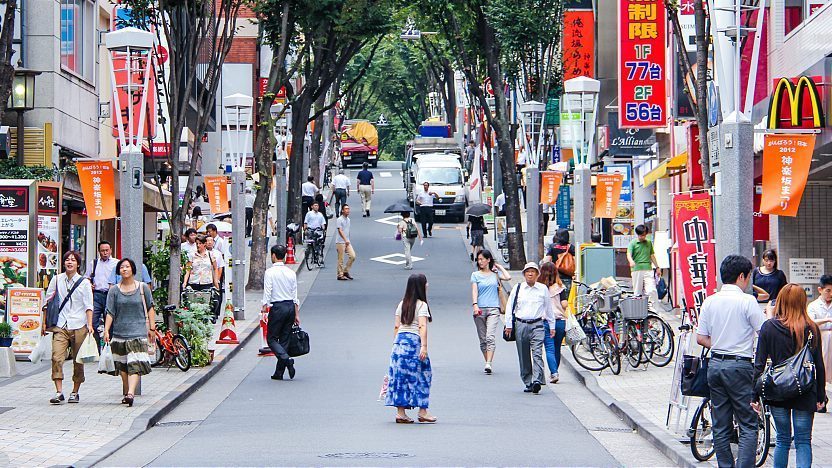 Kagurazaka (神楽坂) is a fashionable shopping and dining district along a sloping street in Tokyo near Iidabashi Station. During the Edo Period, Kagurazaka was located just outside the outer moat of Edo Castle and gained prominence as an entertainment district with numerous geisha houses and restaurants. Some of the geisha houses survive in the district's narrow alleys to this date.
Kagurazaka also has a significant French presence due to two nearby French schools. A large variety of French cafes and restaurants can be found throughout the district, alongside a host of trendy and upscale Japanese restaurants and ryotei, many of which are tucked away along the side streets that lead off of the main slope. The main road through Kagurazaka is closed to car traffic everyday from 12:00 to 13:00, and from 12:00 to 19:00 on Sundays and public holidays.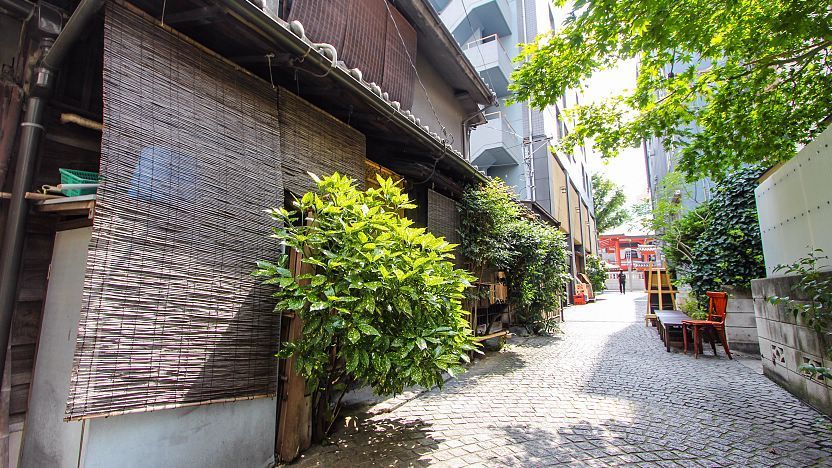 A short walk beyond the upper end of the Kagurazaka slope stands Akagi Jinja, a branch shrine of the one at Mount Akagi in Gunma Prefecture. The shrine was built during the Edo Period by a wealthy immigrant from Gunma. It was recently renovated into a unique, modern exposition of wood and glass designed by the famous Japanese architect Kuma Kengo.
On the fourth Saturday and Sunday of July, the streets around Kagurazaka become packed with festival stands and revelers who come to celebrate the Kagurazaka Awa Odori Festival. The highlight is the entertaining Awa Odori dancing and music modeled after the famous festival in Tokushima.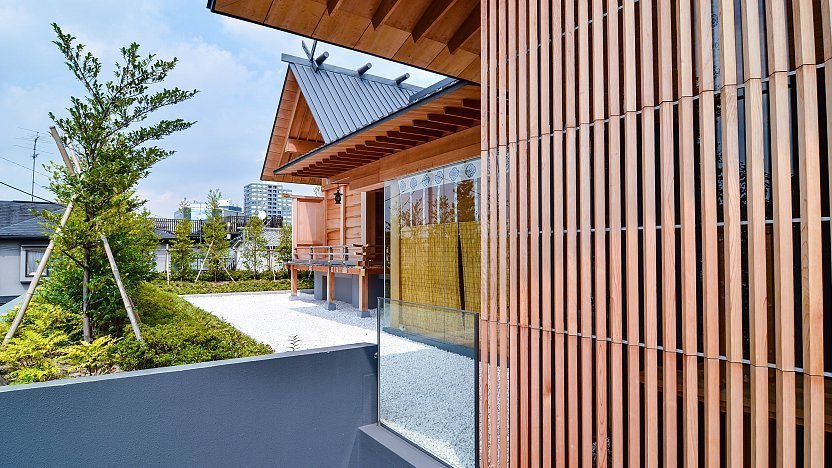 The bottom of the Kagurazaka slope starts a short walk from Iidabashi Station, which is served by the JR Chuo Line and the Oedo, Tozai, Yurakucho and Namboku subway lines. Ushigome-Kagurazaka Station on the Oedo Subway Line lies near the top of the slope, while Kagurazaka Station on the Tozai Subway Line lies a little past Akagi Shrine.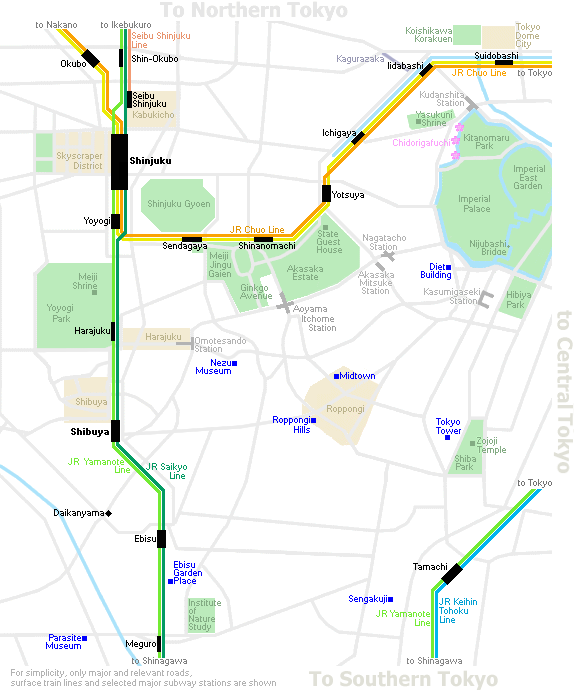 Questions? Ask in our forum.