Tsukishima
Man made island known for monjayaki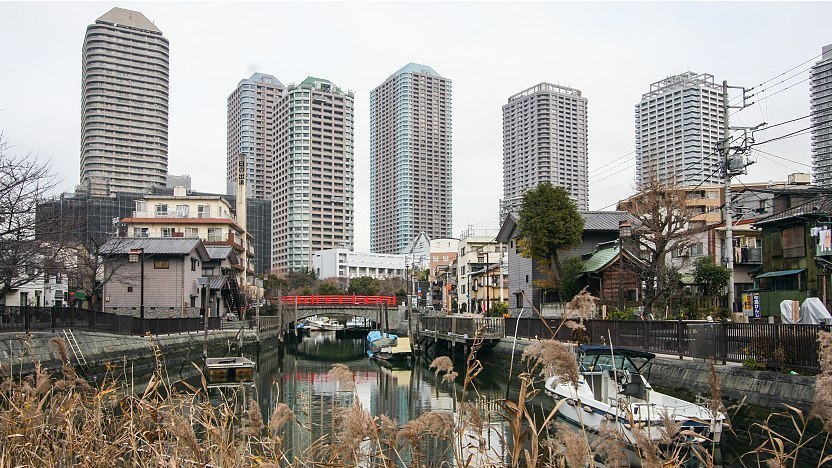 Tsukishima (月島, lit. moon island) is a man-made island in Tokyo Bay. It was created over 100 years ago using soil dredged from the bay during the construction of a shipping channel.
In the last few decades, areas of the island were redeveloped into residential high-rise complexes; however, you can still find remnants of the atmosphere of old Tokyo if you poke around the back alleys and lanes, especially around Sumiyoshi Shrine.
Tsukishima is best known for monjayaki (もんじゃ焼き), a kind of runny pancake with different ingredients, such as seafood, meat and vegetables, mixed into the batter. A large concentration of monjayaki restaurants can be found along Nishinaka Street, just a few steps from Tsukishima Station.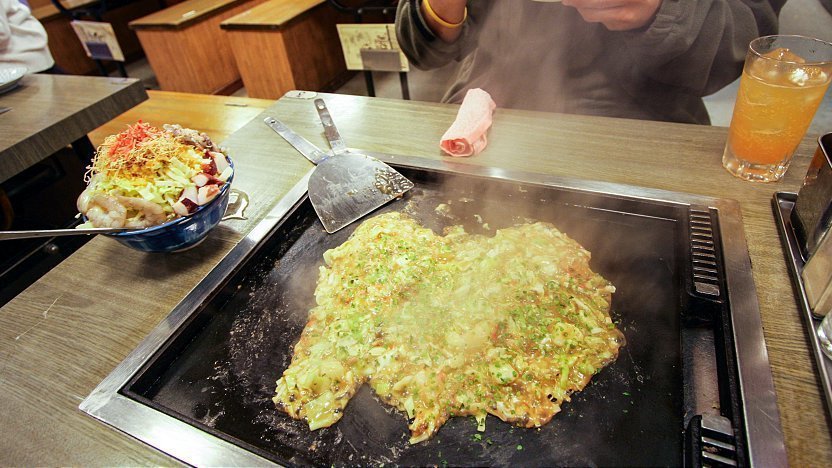 Tsukudajima used to be a neighboring island that has since been joined together to Tsukishima. It is the birth place of tsukudani (佃煮), small pieces of food that have been preserved by cooking in soya sauce and sweet sake. It is eaten as a topping on rice.
Any type of food can be turned into tsukudani, but typical foods include seafood such as fish and shrimp, seaweed, beef and grasshoppers. There are three shops on Tsukudajima that have survived since the Edo Period (1603-1868) including the first ever tsukudani shop.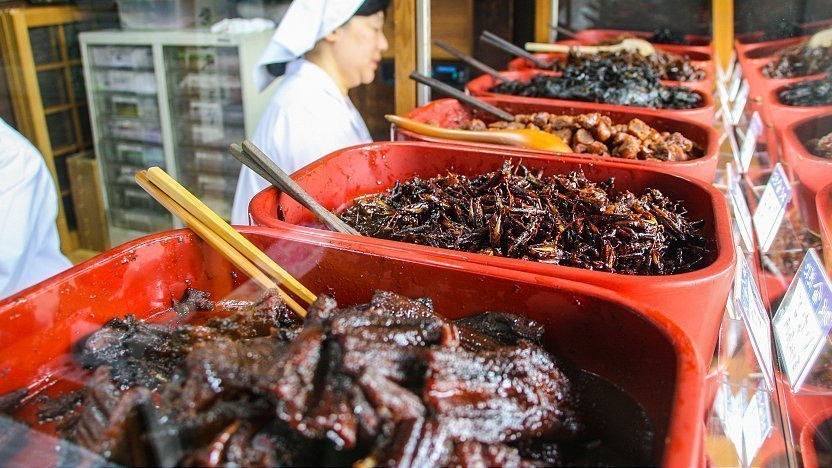 Tsukishima Station is served by the Oedo and Yurakucho subway lines.
From Tokyo Station
Take the JR Yamanote Line from Tokyo Station to Yurakucho (2 minutes, 150 yen) and transfer to the Yurakucho Subway Line for Tsukishima Station (5 minutes, 180 yen).
From Shinjuku Station
Take the Oedo Subway Line from Shinjuku in the direction of Roppongi directly to Tsukishima. The one way journey takes 25 minutes and costs 280 yen.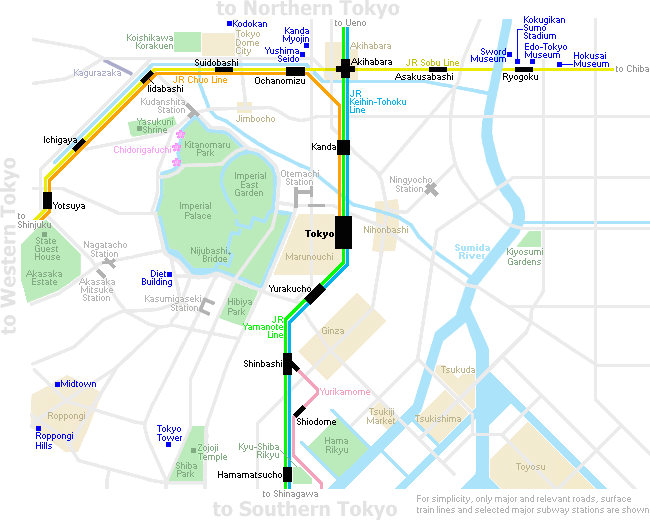 Questions? Ask in our forum.