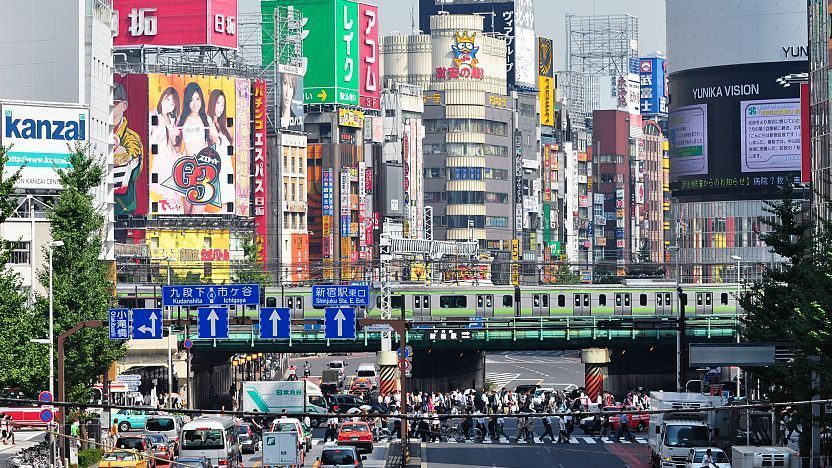 From cutting edge electronics to colorful anime goods, traditional crafts, trendy fashion and branded goods, Tokyo has a shop for practically anything one could ever want to buy - although not necessarily in your desired price range.
Tokyo's varied sightseeing districts double as shopping districts, many of them with their own character and specialties. The following is a general rundown of what to expect on the shopping scene of each district so you can familiarize and prepare yourself for a shopping spree in the big city.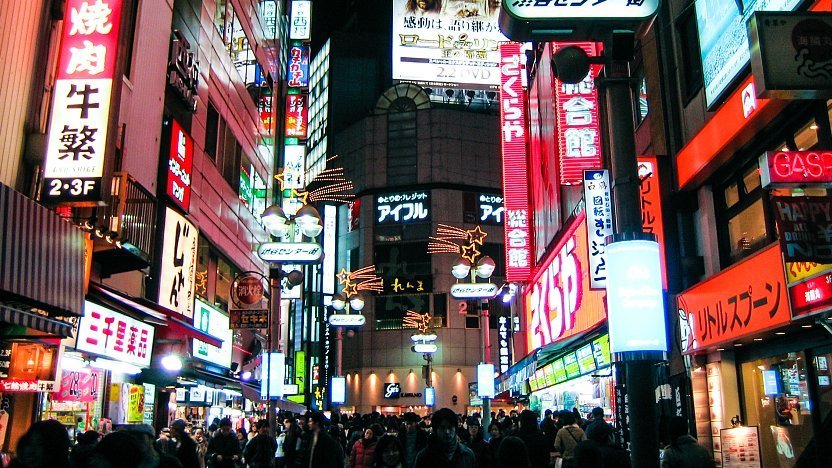 Shinjuku - One of Tokyo's largest shopping and entertainment districts
Centered around Shinjuku Station, a major transportation hub and the busiest train station in the world, this district is home to half a dozen major department stores, including several flagship stores; as well as outlets of Japan's largest electronics retailers combined with a host of other shops and boutiques along its streets and underground shopping arcades.
Shibuya - Center of youth fashion
Shibuya is another large shopping district that is the birthplace of many of Japan's youth fashion trends. It is home to some well known, trend setting clothing stores such as Shibuya 109, as well as dozens of small fashion stores along its streets. Small boutiques, including high fashion and designer brands, continue to be found through to Aoyama and Daikanyama where the atmosphere is more subdued compared to the electric brightness of Shibuya.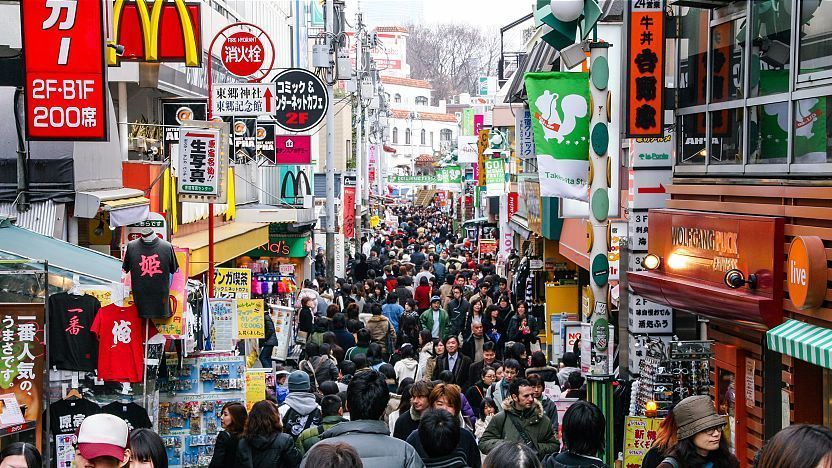 Harajuku - High fashion vs youth trends and counter culture
Harajuku has a split personality with two parallel shopping streets that cater to very different shoppers. Omotesando, known as Tokyo's Champs-Elysees, is a tree-lined avenue with upscale boutiques, cafes and several leading designer brand shops. Takeshita Dori, on the other hand, is a center of youth fashion and counter culture found along a narrow street crammed with shops and cafes targeting the younger, teenage crowd.
Ginza - Tokyo's premier upmarket shopping district
Ginza features high-end department stores, boutiques and designer brand stores. Nearly every leading Japanese and international fashion brand has a presence here, as well as major electronics brands such as Sony and Apple. The shopping extends into the nearby Yurakucho area with more department stores, boutiques and electronic retailers.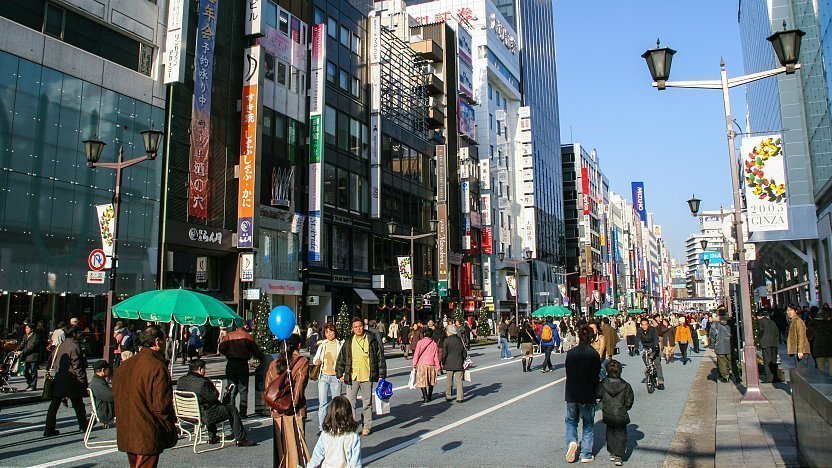 Nihonbashi - Historic merchant district featuring traditional goods and local foods
The Nihonbashi district served the capital as one of the leading centers of trade and commerce during the Edo Period. It is the site of the flagship branch of Mitsukoshi, Japan's first department store and many smaller shops with centuries-long histories. Thanks to tasteful, recent redevelopment that built on the district's history, Nihonbashi will delight shoppers with an interest in traditional products and regional foods.
Marunouchi - Upscale shopping next to Tokyo Station
The Marunouchi district on the west side of Tokyo Station is a business district where many of largest companies have their headquarters. The lower floors of many of the office buildings along the central Nakadori avenue contain cafes, restaurants and an abundance of shops. Additional department stores and an underground mall can be found at nearby Tokyo Station.
Ikebukuro - Large department stores and electronics chains
Ikebukuro is another large shopping district centered around Ikebukuro Station, one of Japan's busiest train stations. Ikebukuro is a battleground between large department store groups including Sunshine City, Tokyo's first city within a city. Ikebukuro also competes with Akihabara as an electronics center with the presence of big electronics retailers.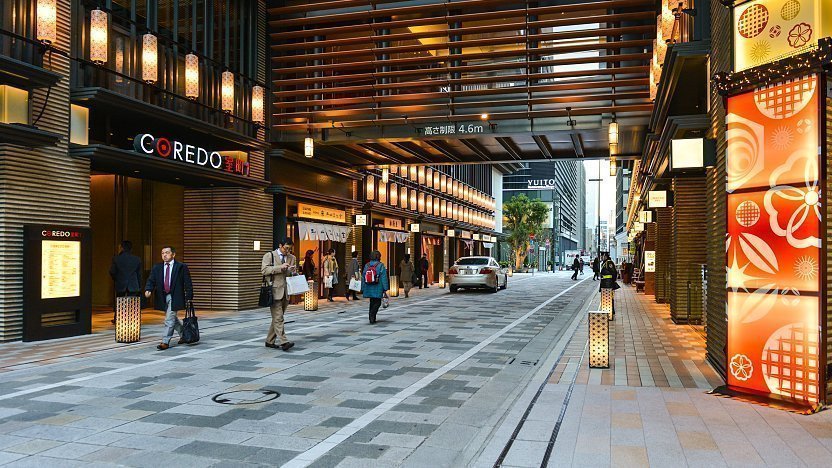 Odaiba - Shopping malls on a man-made island
Odaiba is a popular shopping and entertainment district built on a man-made island in Tokyo Bay. The island is a trendy date spot, and its Aquacity, Decks and Diver City shopping malls cater to this crowd by mixing shopping with entertainment.
Tokyo Solamachi - Shopping at the base of the Tokyo Skytree
Opened in 2012 at the base of the Tokyo Skytree, the Tokyo Solamachi is an exciting shopping and entertainment complex with over 300 shops and restaurants, including shops related to local Tokyo specialties and many unique souvenir shops.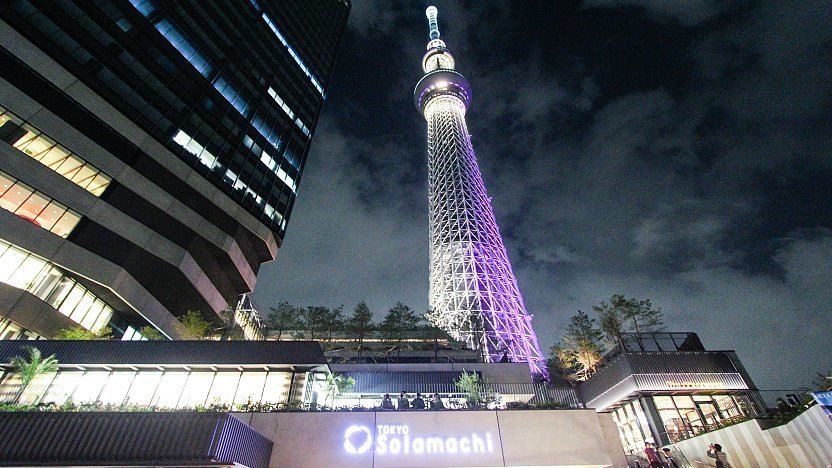 Roppongi - Upscale shopping in the middle of the city
The Roppongi district had a facelift with the opening of the Roppongi Hills and Tokyo Midtown complexes which brought in hundreds of new upscale shopping and dining choices. Most shops specialize in fashion, accessories, household goods and interior design.
Sugamo - The Old Ladies' Harajuku
The shops along Sugamo's popular 800 meter long Jizo Dori shopping street cater to an elderly clientele. The street is named after a beloved statue of the Jizo Bodhisattva that stands on the grounds of the local temple and is believed to have healing powers. The district is particularly lively on the 4th, 14th and 24th of every month when the temple holds a small festival.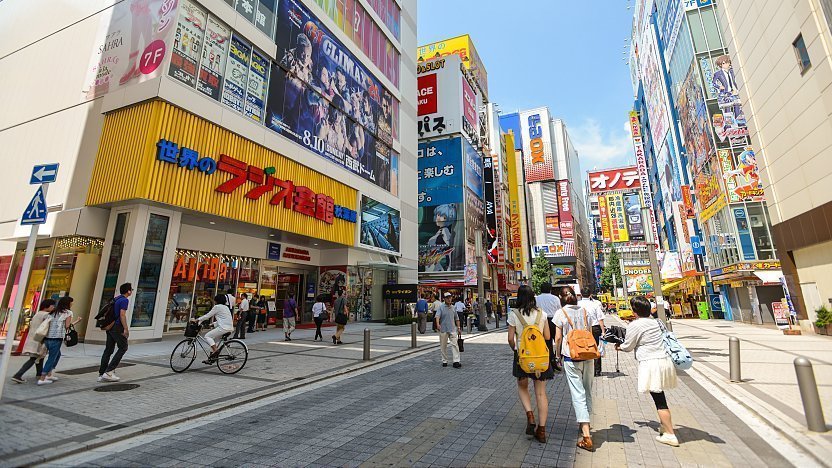 In addition to the major shopping districts that carry a little of everything, Tokyo has several specialized shopping districts that focus on just one type of product such as electronics, books or Buddhist altars:
Akihabara - Electronics mecca and center of Otaku culture
Akihabara is home to many electronics retailers such as Yodobashi Camera, Yamada Denki, Laox and Sofmap as well as hundreds of small discount electronics shops that are jammed along the district's streets and back alleys. Akihabara is also the center of Japan's burgeoning otaku culture with dozens of shops devoted to anime, manga, collectibles and games.
Kappabashi - Restaurant supply and everything related to cooking (except food)
Kappabashi is a specialty district that caters to restaurants. Found around Tawaramachi Station on the Ginza Subway line, not far from Asakusa, the district's shops sell everything a restaurant needs (except for fresh food) including cookware, ceramic, earthenware, knives, furniture, and even the plastic and wax food samples found in restaurant displays.
Other specialized shopping districts found around Tokyo include Jimbocho, located north of the Imperial Palace, which is known for a high concentration of book publishers and book stores; and Ochanomizu (one stop from Akihabara Station on the JR Sobu Line) which is a haven for shoppers looking for musical instruments and sports equipment.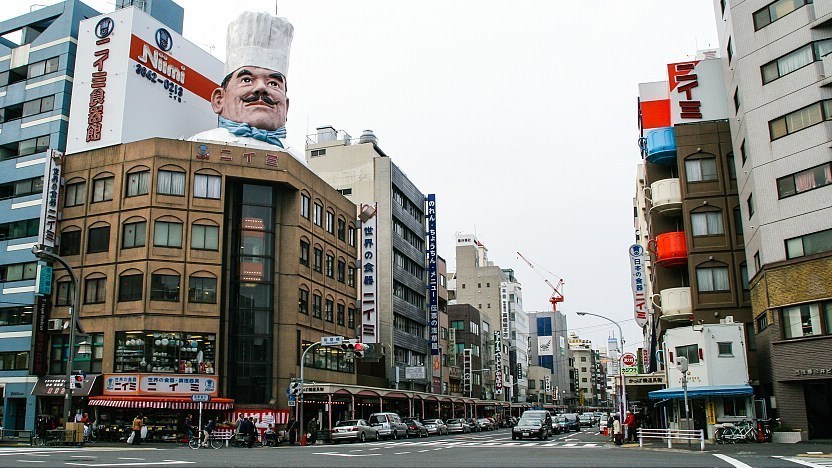 Popular souvenir items such as yukata, kokeshi dolls and woodblock prints may be difficult to find in shopping areas geared toward Japanese shoppers, although large department stores usually carry a variety of traditional Japanese goods, typically at high quality and price levels.
More variety and lower prices are offered by souvenir shops found in districts popular among foreign tourists, such as Asakusa, Akihabara and the Tokyo Skytree. Nakamise Dori, the shopping street along the approach to Sensoji Temple in Asakusa offers a particularly wide selection of souvenirs. Another favorite among tourists is the Oriental Bazaar in Harajuku.
Finally, 100 yen shops sell lots of everyday items that make popular souvenirs such as chopsticks, sake cups, stationery, home decorations and other items, at an affordable 100 yen per item (plus consumption tax). 100 yen shops can be found all over Tokyo.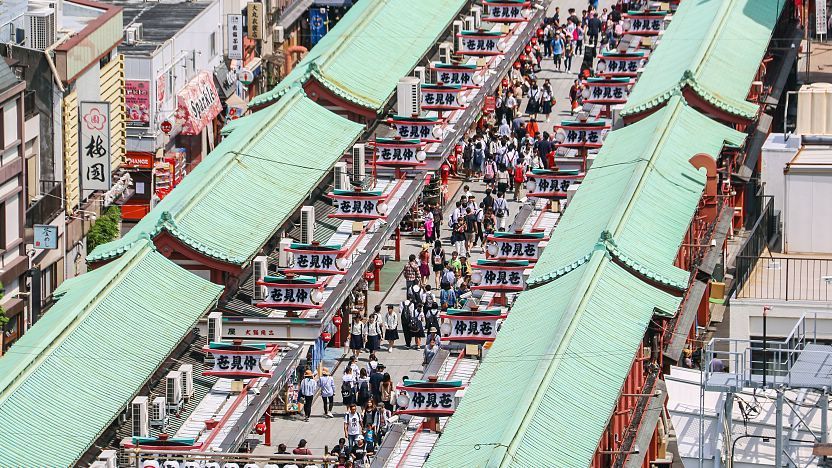 Those interested in food markets should head to the Tsukiji Outer Market which continues to sell fresh seafood and produce in the lively stalls that pack the district's narrow lanes despite the fact that the adjacent wholesale market closed in 2018.
Flea markets specializing in second hand goods are also held throughout Tokyo at some temples, shrines and other public venues. They are usually held on Sundays, either every week or every other week, and usually have vendors selling second hand goods such as clothes, tools and antiques.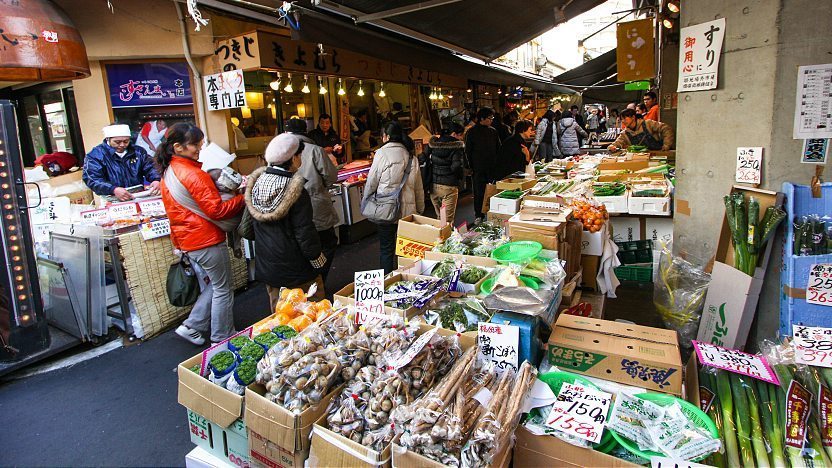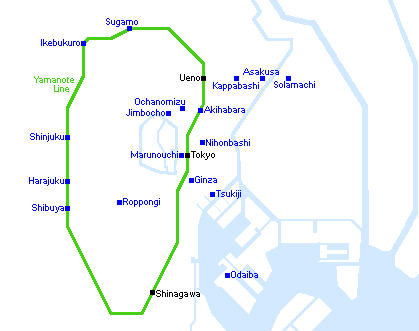 Questions? Ask in our forum.