Yebisu Garden Place
Commercial complex with beer museum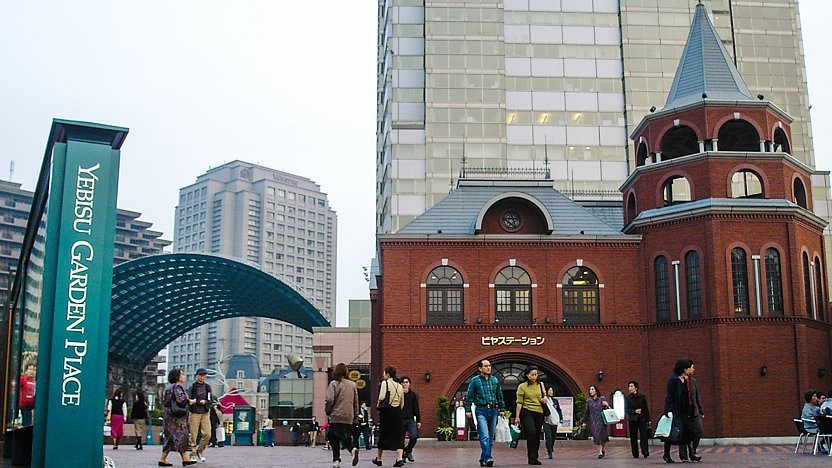 Yebisu Garden Place (Œb"δŽυƒK[ƒfƒ"ƒvƒŒƒCƒX) is one of Tokyo's many pleasant cities within the city. Consisting of roughly a dozen buildings and skyscrapers, it features a large array of restaurants and shops, the Westin Tokyo hotel, the Michelin 3-star Chateau Restaurant Joel Robuchon, offices, residential space and a photography museum.
Yebisu Garden Place is built on the former site of a beer brewery, where the still existing Yebisu Beer brand had been brewed since 1890. Interestingly, it was the beer brand which gave the later developing town and railway station of Ebisu* its name, and not the other way around.
The Museum of Yebisu Beer commemorates the original brewery, displays exhibits about the history and science of beer brewing in Japan and the world, and offers beer tasting. The museum is free to enter, but paid guided tours are also offered and include beer tasting. The museum has a small dining section for those who wish to sample Yebisu beer or a light snack at a small fee. The beer restaurant "Beer Station" at the entrance of the Yebisu Garden Place offers heartier meals and a wider selection of alcoholic beverages.
* "Ebisu" is the modern way to write "Yebisu", as the syllable "ye" and corresponding kana characters have almost completely disappeared from the modern Japanese language and been replaced by the "e".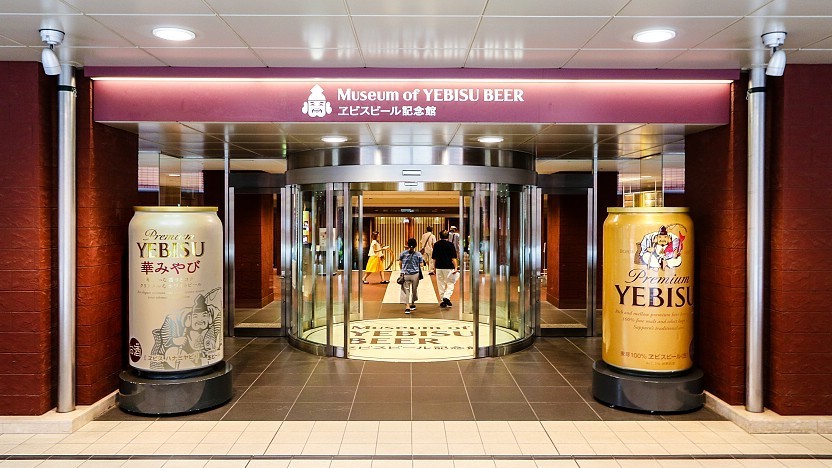 Yebisu Garden Place is a five minute walk from the east exit of Ebisu Station, one station south of Shibuya Station on the JR Yamanote Line. It is connected with the station by the well marked "Yebisu Skywalk".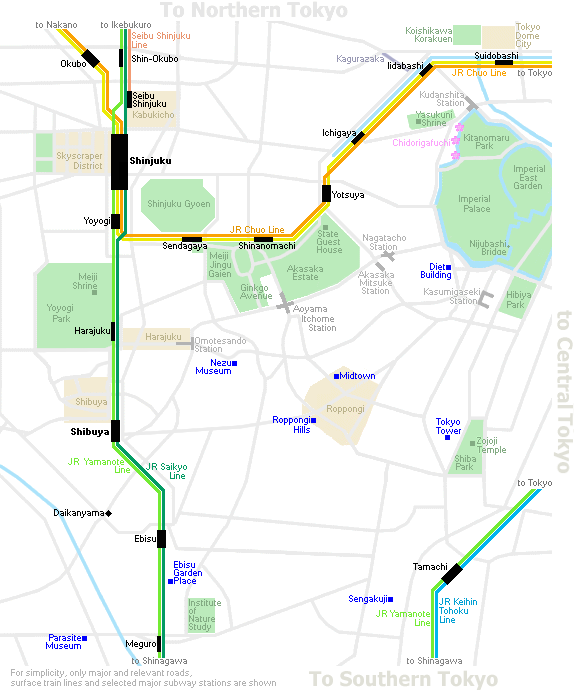 Museum of Yebisu Beer
Hours
11:00 to 19:00 (guided tours until 17:10)
Admission
Entrance is free of charge, but there are fees for beer tasting (from 400 yen) and guided tours that include beer tasting (500-1000 yen)
Typical Visit Duration
30-90 minutes (guided tours last 40-50 minutes)
Questions? Ask in our forum.