Nakano Broadway
Shopping mall with lots of anime related stores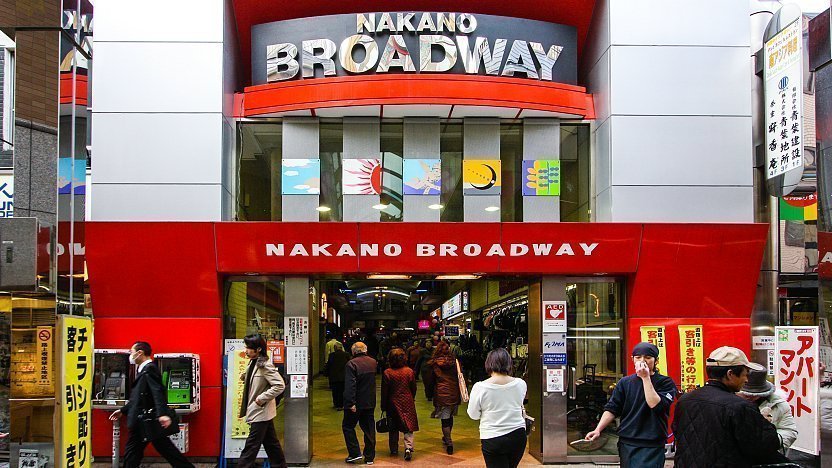 Nakano Broadway (中野ブロードウェイ) is a shopping complex in Tokyo famous for its many stores selling anime items and idol goods, inlcuding more than a dozen small Mandarake stores, which specialize in manga and anime-related collectibles. The shopping complex is a short walk from Nakano Station, which is five minute train ride from Shinjuku.
There are four levels of shopping at the Nakano Broadway. The second and third levels are where the many anime and idol-related shops are located. Here, shoppers can find manga, magazines, collectors' items, animation character figurines, idol merchandise, game consoles, video games, animation/idol related CDs, as well as little souvenirs to take home, such as idol playing cards or key chains.
The ground level of the Nakano Broadway has shops selling clothes, shoes, tidbits and second hand goods. The basement level is a marketplace, where the locals shop for their groceries. Products on sale range from fruits and vegetables to meat and seafood.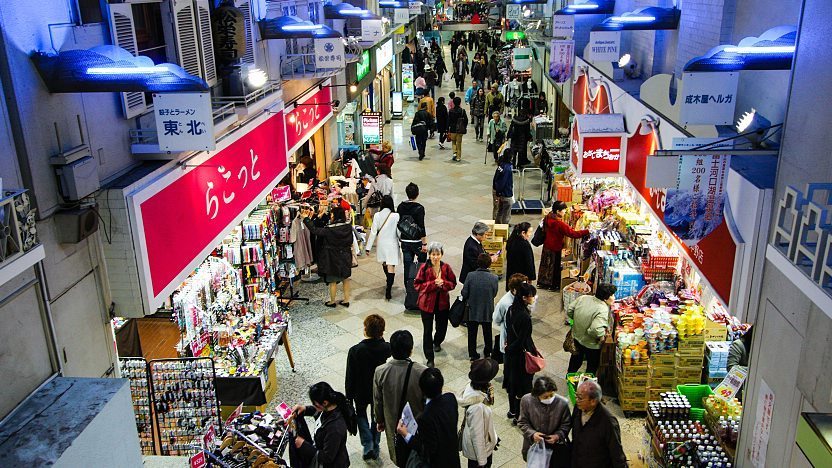 Leading to the Nakano Broadway from Nakano Station is the Nakano Sunmall, a 225 meter long, covered shopping street with a wide variety of shops, including food joints, cafes, watch dealers, jewelers, fashion boutiques, pharmacies, game centers, book stores and others.
On the side streets branching off from the shopping street are food alleys with various restaurants, including many izakaya, that serve all different kinds of food. Here one can experience the atmosphere of the bustling food crowd while taking a break from the shopping.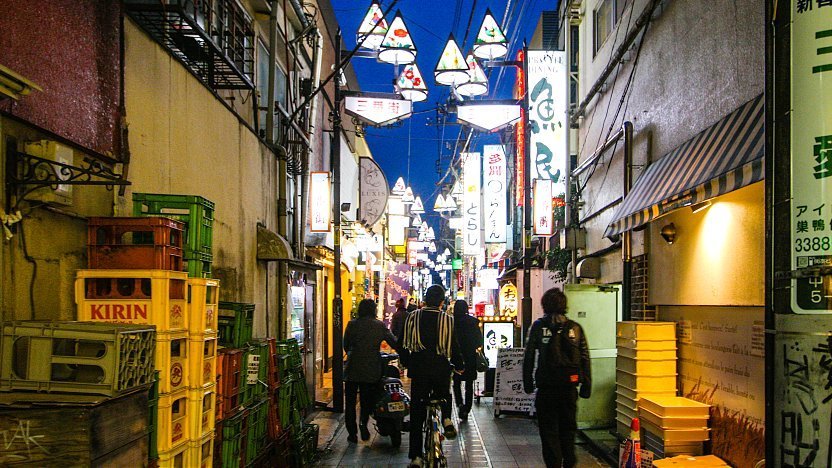 Nakano Broadway is a five minute walk along the Nakano Sunmall shopping street, which starts just across the north exit of Nakano Station. Nakano Station is served by the JR Chuo Line (5 minutes, 160 yen from Shinjuku Station) and the Tozai Subway Line.
Hours
Varies by store. Typically 12:00 to 20:00
Closed
Varies by store. Typically no closing days, but some stores close on Wednesdays.
Questions? Ask in our forum.