Kasai Rinkai Park
Large park at the shores of Tokyo Bay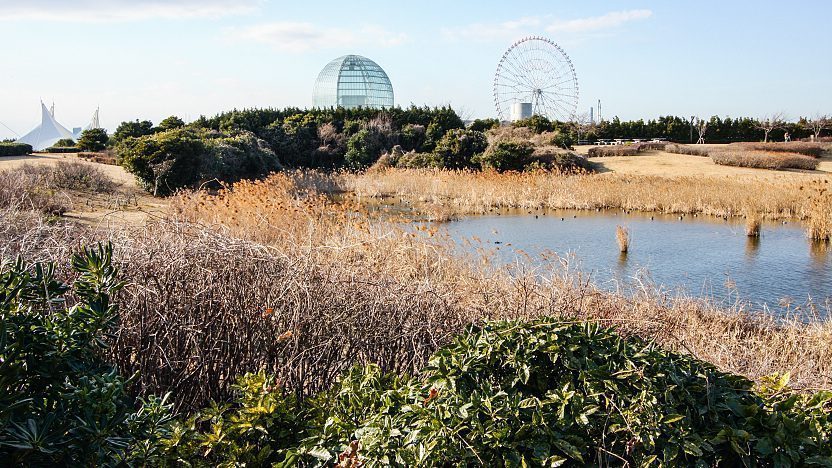 Opened in 1989, Kasai Rinkai Park (Š‹ผ—ีŠCŒ๖‰€, Kasai Rinkai Kōen) is the largest park in central Tokyo, located just across the Edogawa River from Tokyo Disney Resort. It was built on reclaimed land and developed in an effort to restore and preserve natural Tokyo Bay habitat.
The park offers a nice break from the surrounding cityscapes and has a number of walking trails that crisscross the gardens, lawns and beaches. In addition, the park features an aquarium, a Ferris wheel, a seabird sanctuary and an observation building.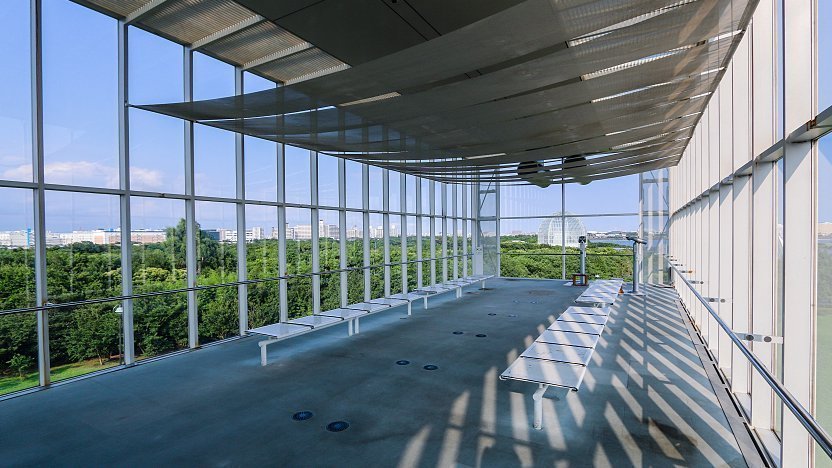 Near the center of the park is the Tokyo Sealife Aquarium. The aquarium's main tank has a viewing area in its center that immerses you in the middle of various species of fish including tuna, bonito and sharks. The aquarium also has good penguin and seabird exhibits.
The park's most visible landmark is the Diamond and Flowers Ferris Wheel, named after its light shows that resemble sparkling diamonds and flowers. Standing 117 meters tall, it used to be the world's tallest Ferris Wheel when it opened in 2001. Today it is Japan's second tallest (after the one in Osaka Expocity) and offers views of Tokyo Bay and as far away as Mt. Fuji.
In line with the park's goal as a bay habitat preserve, nearly a third of the park is designated as a Sea Bird Sanctuary. Bird lovers and photographers are free to roam the area, except the marsh areas which are restricted. The Sea Bird Center has information on the local birds.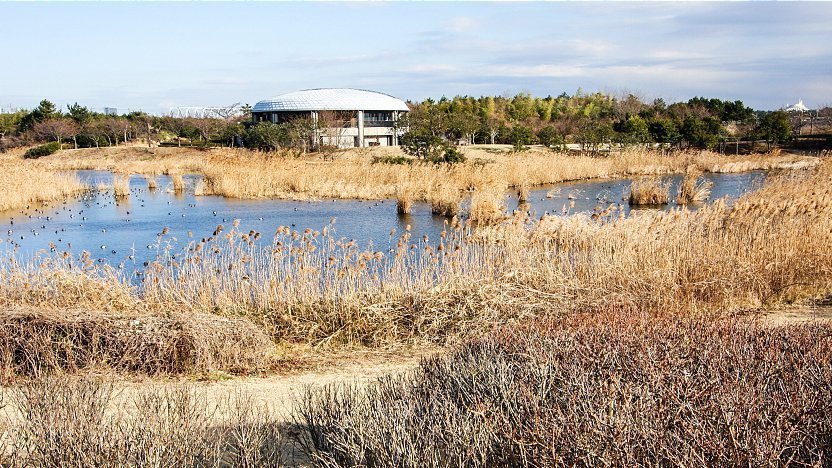 By train
The park is just next to Kasai Rinkai Koen Station on the JR Keiyo and JR Musushino lines, 10-15 minutes and 220 yen from Tokyo Station. Note that the platforms of the Keiyo Line at Tokyo Station are located a 10 minute walk from the station's other platforms.
By boat
There are infrequent water buses that connect Kasai Rinkai Koen with Odaiba and Ryogoku.
Tokyo Sealife Aquarium
Hours
9:30 to 17:00 (entry until 16:00)
Closed
Wednesdays (or the following day if Wednesday is a
national holiday
)
December 29 to January 1
Ferris Wheel
Closed
The 4th and 5th Wednesdays in January, all Wednesdays in February and the 3rd Wednesdays from March to December (or the following day if Wednesday is a
national holiday
); no closing days in August
Questions? Ask in our forum.