Yurakucho
Atmospheric dining destination next to the Ginza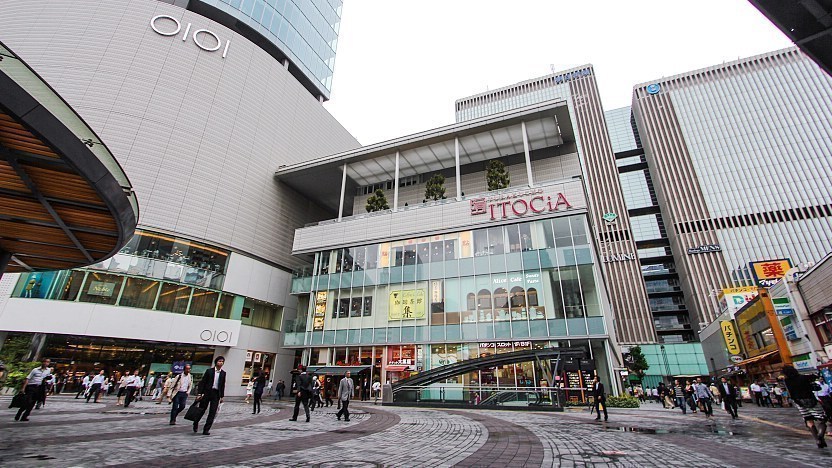 The Yurakucho (有楽町, Yūrakuchō) district lies one stop south of Tokyo Station along the JR Yamanote Line. Together with the adjacent Ginza district, Yurakucho offers a wealth of shopping and dining opportunities. Yet at the same time, Yurakucho has a more approachable, relaxed atmosphere than its upscale neighbor, and parts of it maintain a charming, old neighborhood feel.
One of Yurakucho's most interesting draws is the lively restaurant district built up under the brick arches beneath the elevated train tracks of the JR Yamanote Line. Known in Japanese as Gado-shita, from "below the girder", these favored watering holes of Tokyo businessmen occupy virtually all of the free space under nearly 700 meters of track on both sides of Yurakucho Station.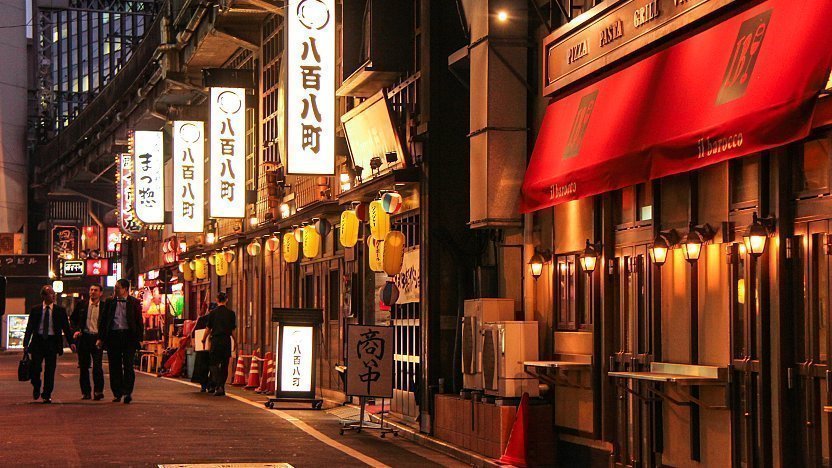 The restaurants extend for a few hundred meters both north and south of the station, and run nearly all the way to Tokyo Station in the neighboring Marunouchi district. Most of the restaurants face towards the west side of the train tracks, although there is a good selection of them around the east side south of the station, as well. In some areas, the restaurants open up toward the street and provide outdoor seating in the warmer months.
Many of the eateries under the train tracks are authentic izakaya and yakitori joints where one can grab a cold beer and some casual good eats. But a wide range of other dining establishments can be found there, as well, including elegant French wine bars, Italian restaurants and German beer halls, especially around the slightly more upscale northwestern side of Yurakucho Station.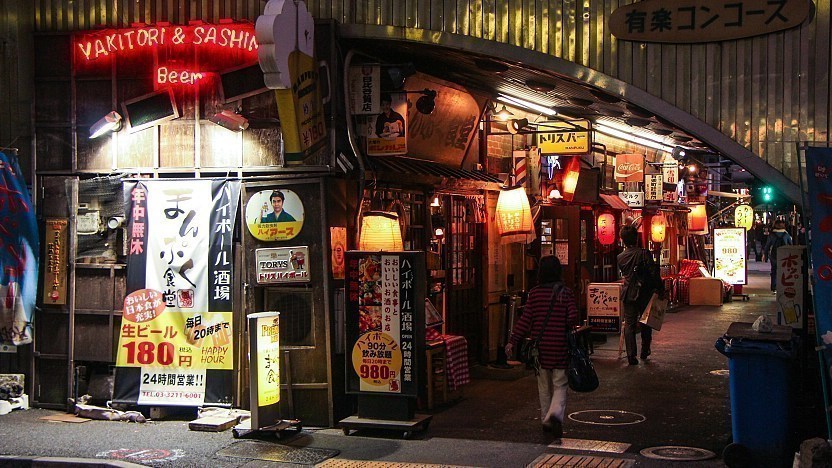 The area east of Yurakucho Station serves as the gateway to the Ginza district. It underwent a facelift a few years ago and is now dominated by a pedestrian-friendly plaza surrounded by several shopping complexes, including ITOCiA, Hankyu Men's (a department store for men) and a Lumine department store.
The west side of the station is best known for the Tokyo International Forum, an architectural highlight that serves as a venue for various conventions, exhibitions, concerts and events; and one of Tokyo's largest Bic Camera electronic stores, boasting eight floors with the newest electronic goods.
The Yurakucho District surrounds Yurakucho Station on the JR Yamanote Line, the JR Keihin-Tohoku Line and the Yurakucho Subway Line. The area is also accessible via Ginza Station on the Marunouchi and Hibiya subway lines, and Hibiya Station on the Hibiya Subway Line.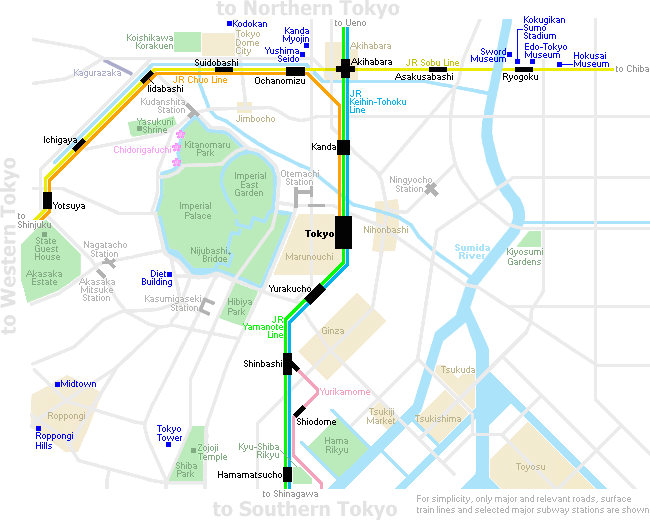 Questions? Ask in our forum.