A new week and a new chapter for this year's cherry blossoms, with various major viewing spots nearing or at the end of their sakura season. On the plus side, Japan's higher and more northern locations are now coming into their own, as Jess and Joe saw on their travels late last week. To round off this year's sakura reporting in Tokyo, today I headed to two viewing spots that are convenient for those in the capital.
My first stop today was at Showa Memorial Park in the city of Tachikawa, around 30 minutes by train from downtown Tokyo. The park's cherry blossom progress is typically a few days behind that of central Tokyo's, making it a popular place for those who largely missed the sakura spectacle in the big city.
The park today was fast following in the footsteps of central Tokyo, with the majority of the trees in its Cherry Blossom Garden looking decidedly beyond peak and having shed many of their petals. This being said, it made for some nice petal blizzards, or hanafubuki, and there were a few revelers out enjoying mid-morning hanami under the trees. All in all, the park is still suitable for hanami, but likely not for much longer. With strong rain and winds predicted for tonight, I expect that the season will be over by tomorrow.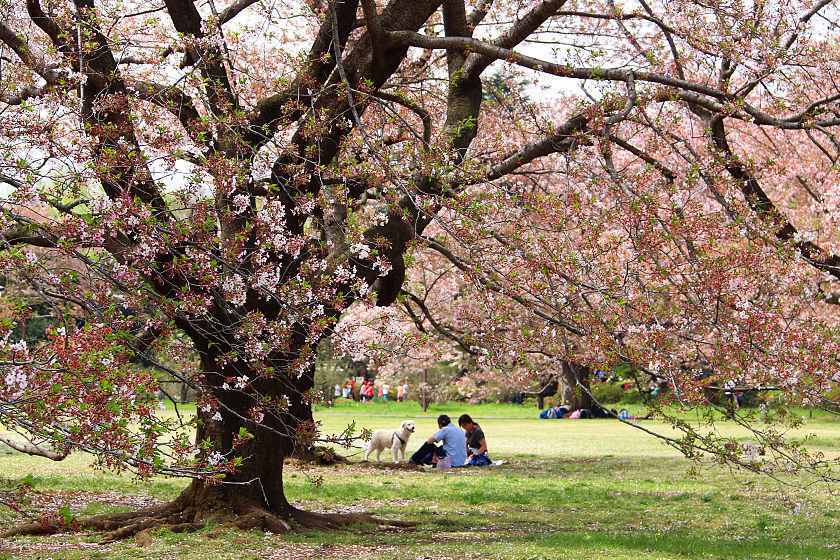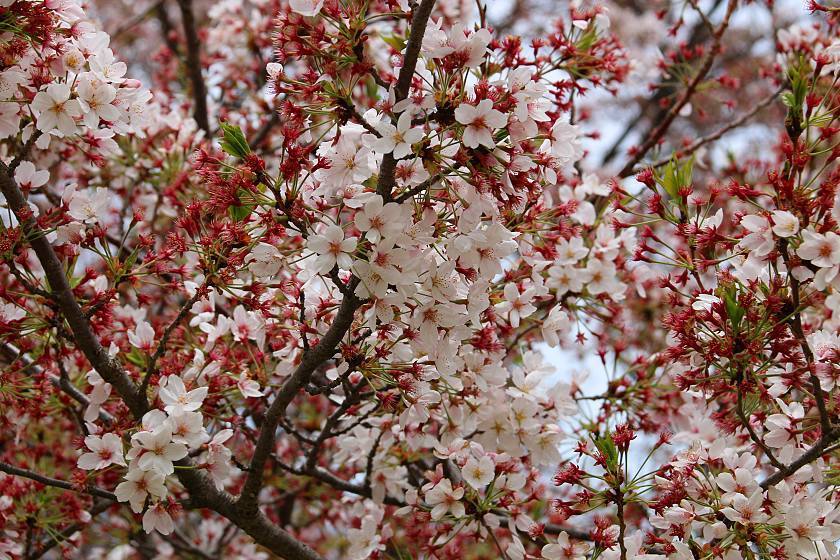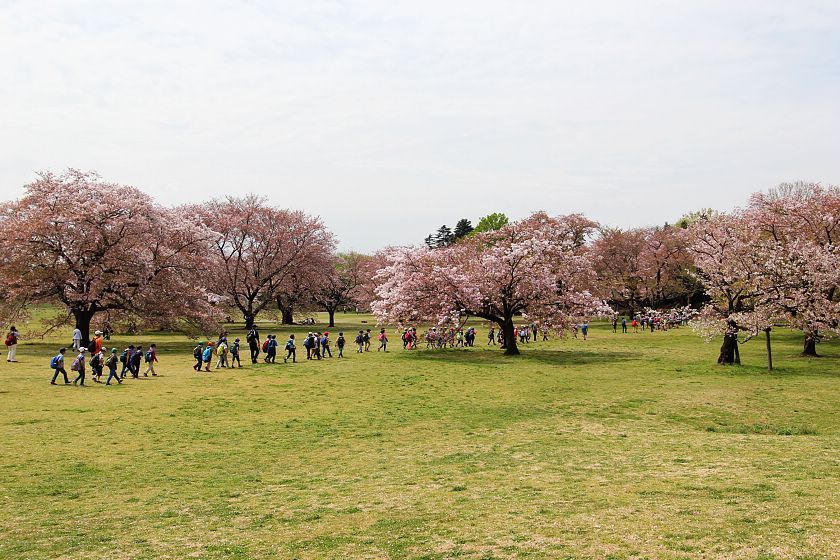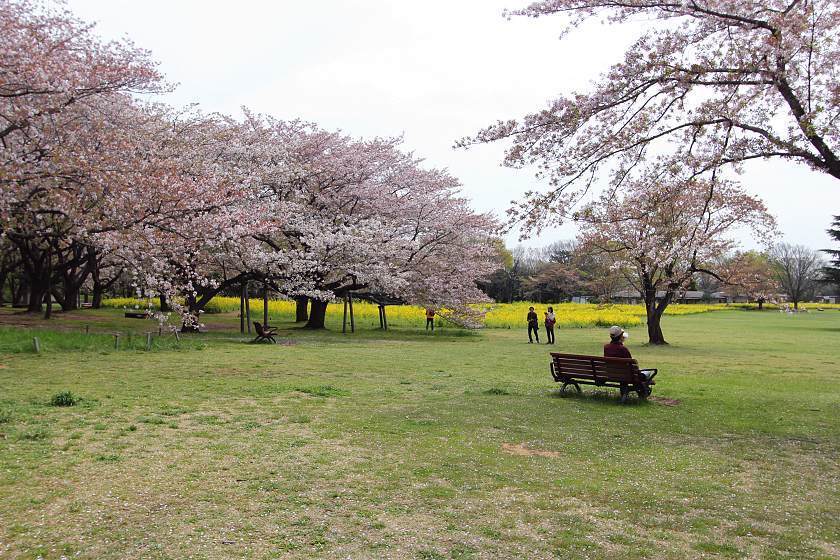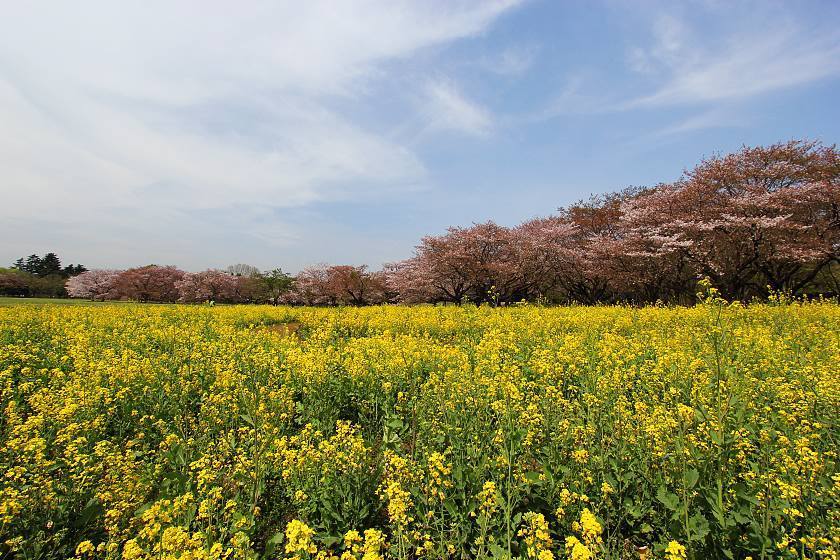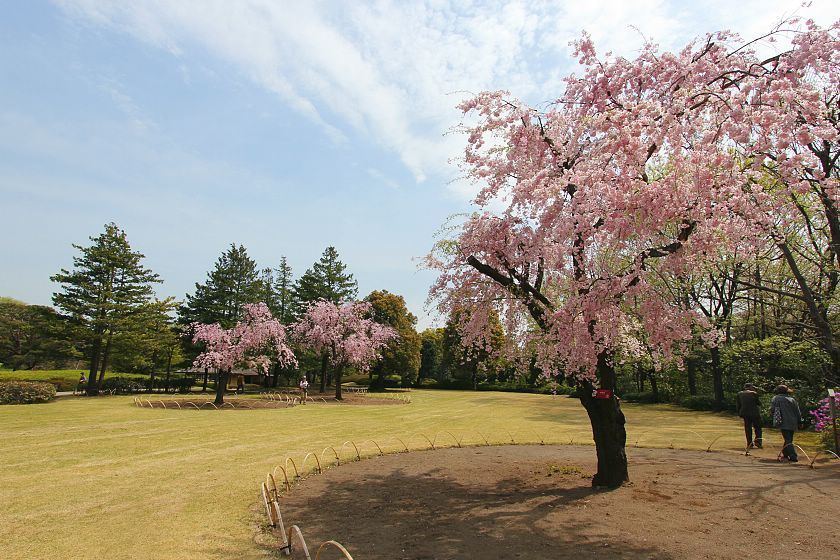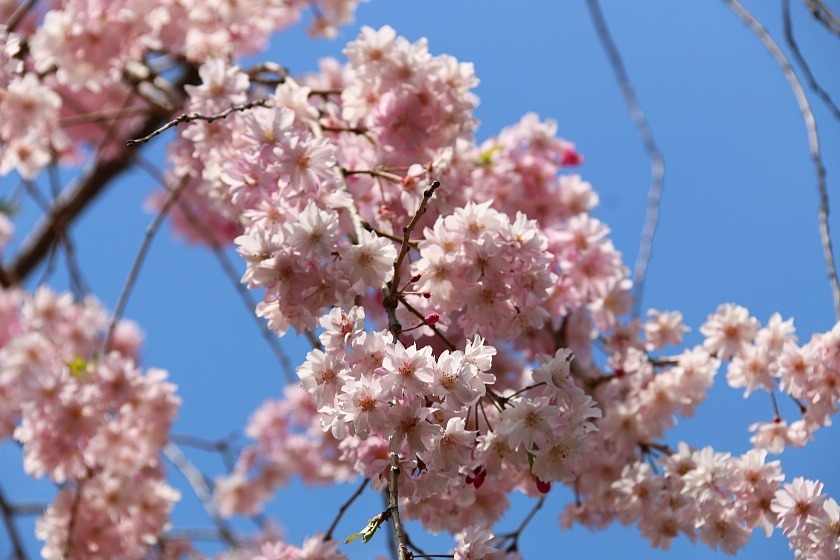 My next stop today was at Shinjuku Gyoen, one of the capital's most popular sakura spots and another place for late-in-the-season hanami due to its many late-blooming cherry trees.
Today the Somei Yoshino (the most commonly-found of Japan's cherry tree varieties) were predominantly finished for the year with only a few petals clinging onto the branches here and there. I'm happy to report however that many of the garden's late blooming trees had really come into their own and infused color into some areas of the garden. Due to the large variety of late-blooming trees at Shinjuku Gyoen, visitors to the park will likely find some flowering cherry trees through the rest of the month.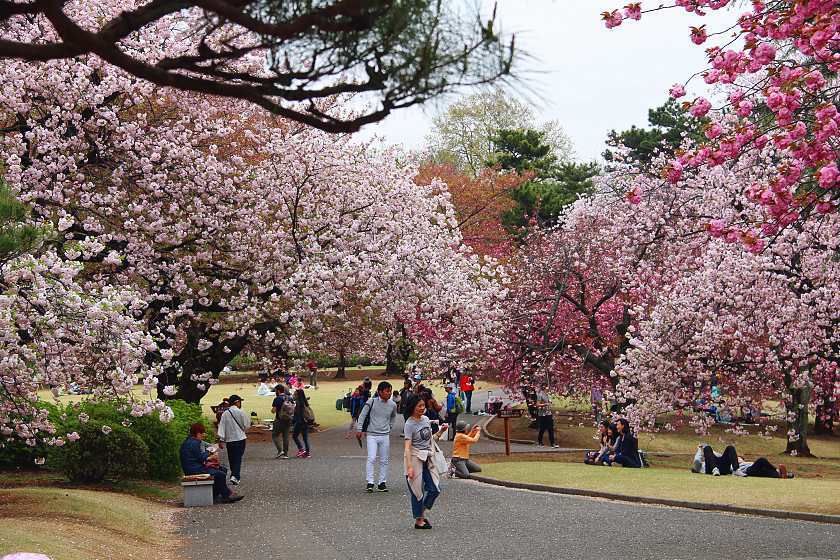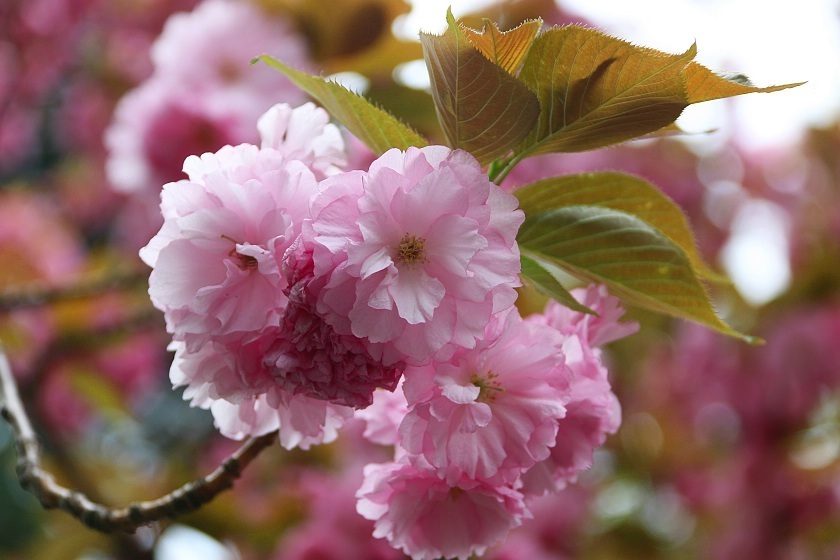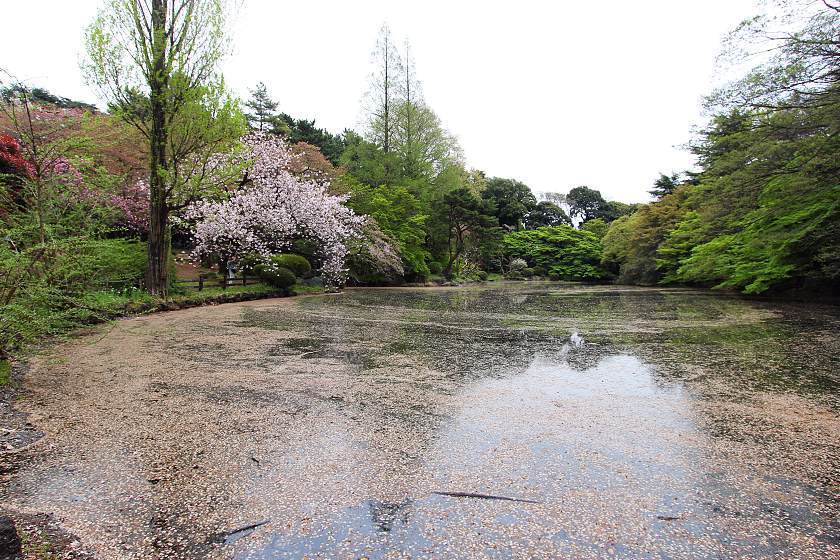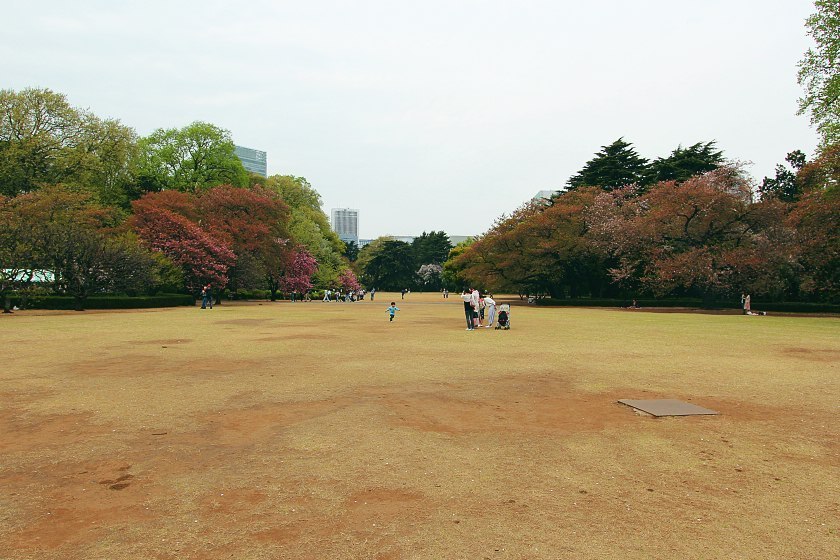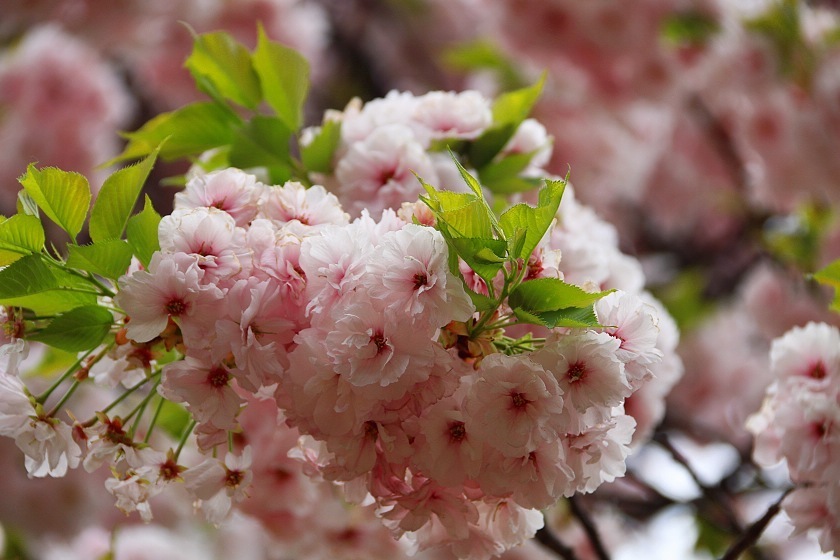 Questions? Ask in our forum.