Tokyo: Approaching Full Bloom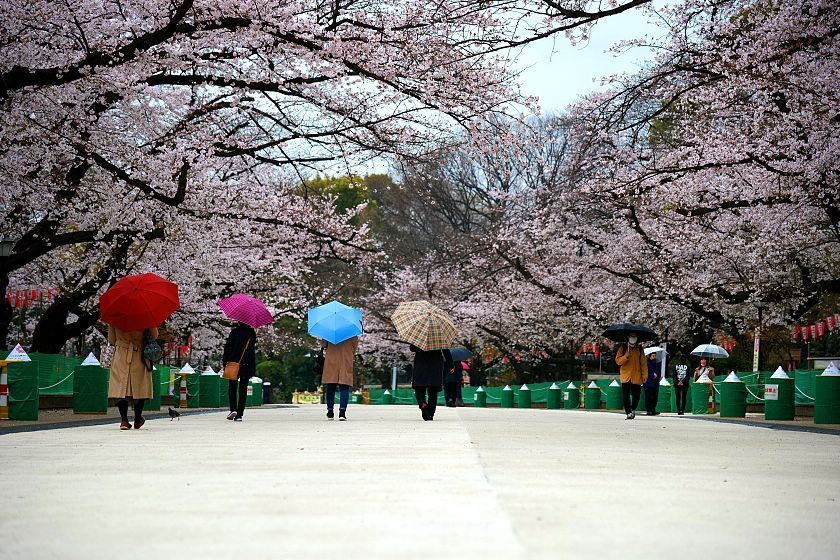 Due to a warm past winter, the cherry blossoms are opening ahead of their average schedule this year, with Tokyo in the forefront, opening before the rest of the country.
The meteorological agency announced yesterday that the city's representative tree had reached full bloom already; but none of the hanami spots that we visited this morning had actually reached full bloom yet. We expect that generally another couple of days are needed for full bloom to be reached, and that the best viewing period will then continue through the rest of the week.
Due to the outbreak of the coronavirus, it is forbidden to hold hanami parties in the parks of Tokyo this year because the virus is believed to spread more easily in places where crowds remain for extended time periods and especially if they share food and consume alcohol. Enjoying the blossoms on walks, however, is not discouraged.
Getting off the station and into Ueno Park, we were soon able to observe the beautiful cherry trees which cover big parts of the park. Most of the trees were approaching full bloom with around 60 to 70 percent of their blossoms open, and we expect full bloom to be reached within the next two days. Tokyoites and a few tourists could be seen stopping by, taking pictures and admiring the blossoms in the light drizzle this morning.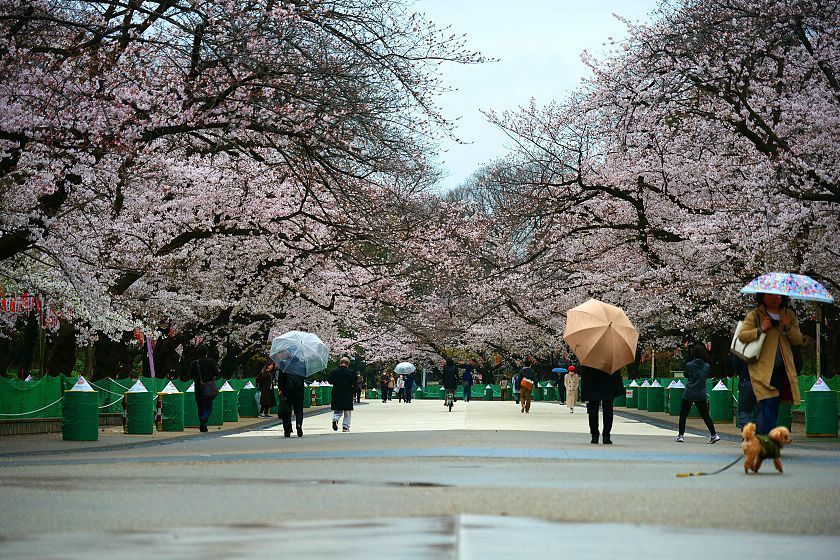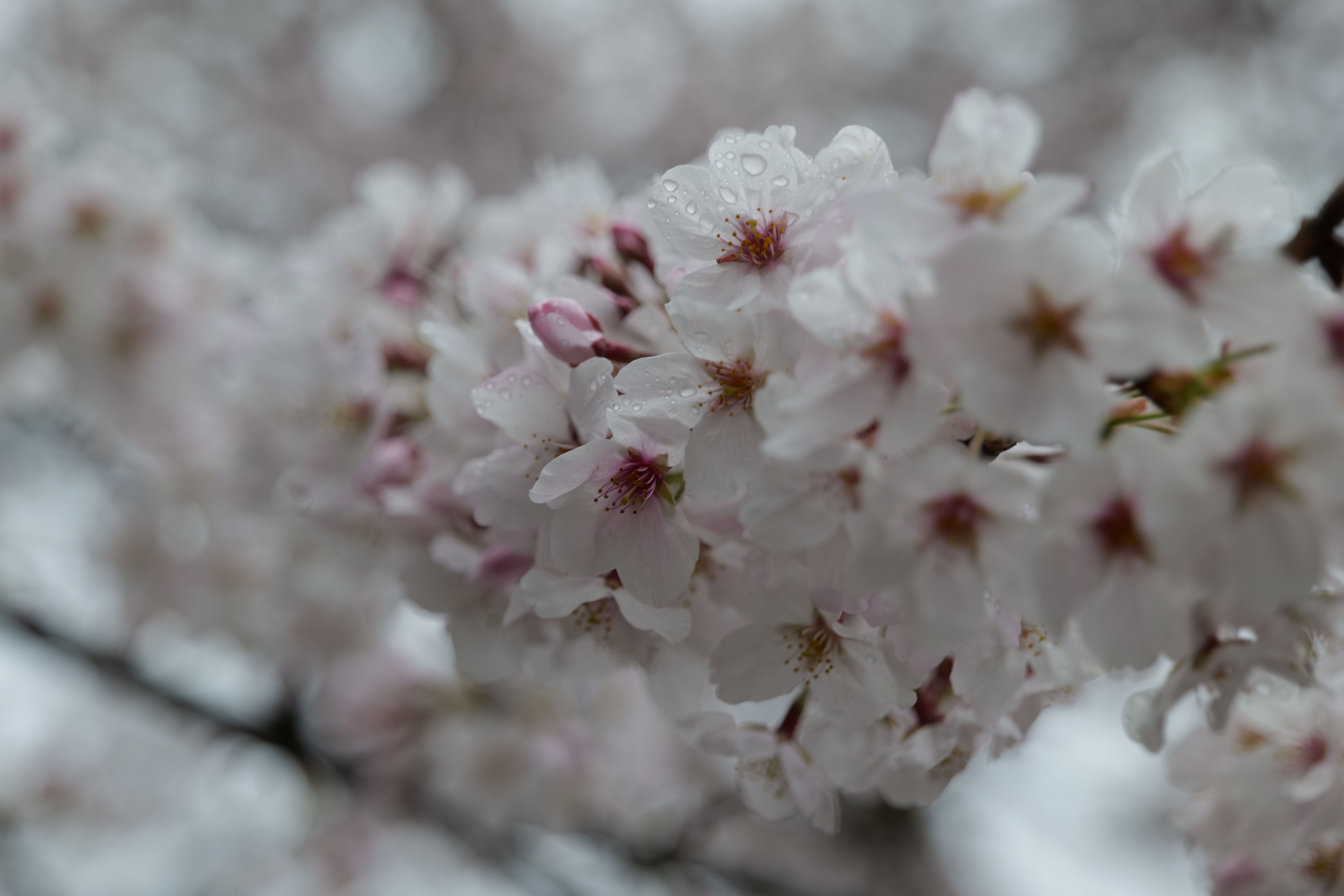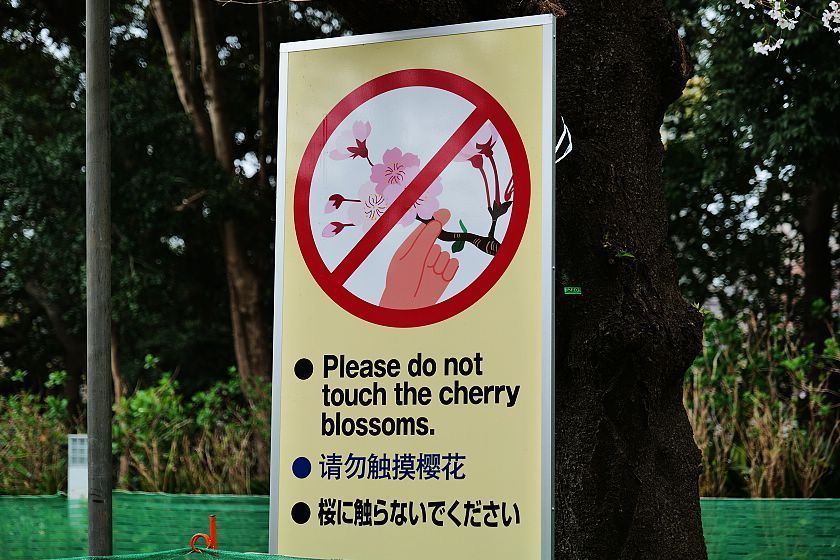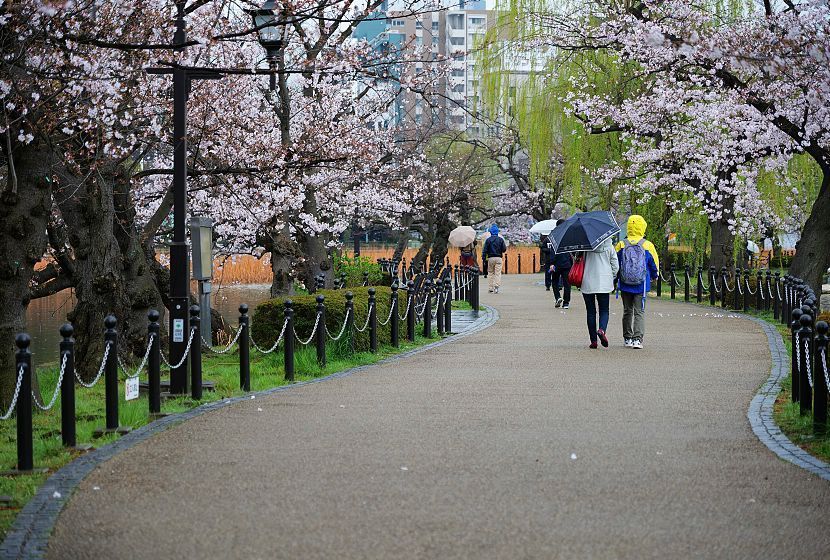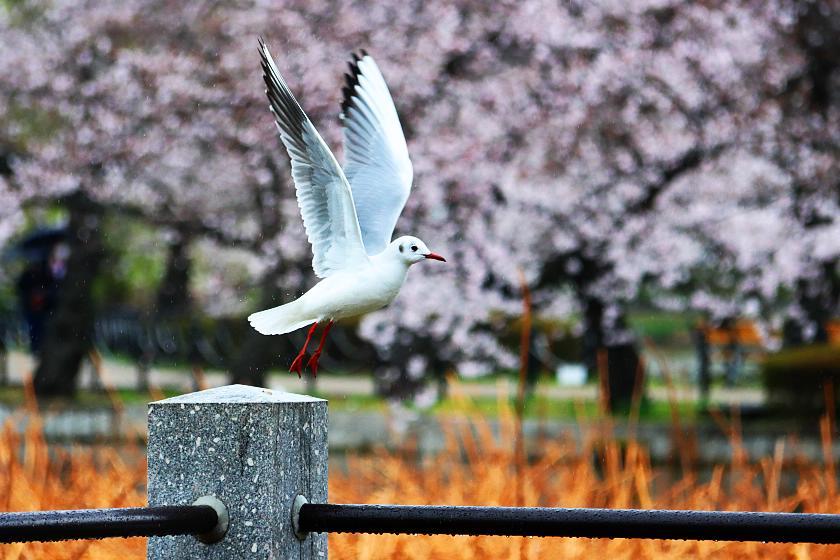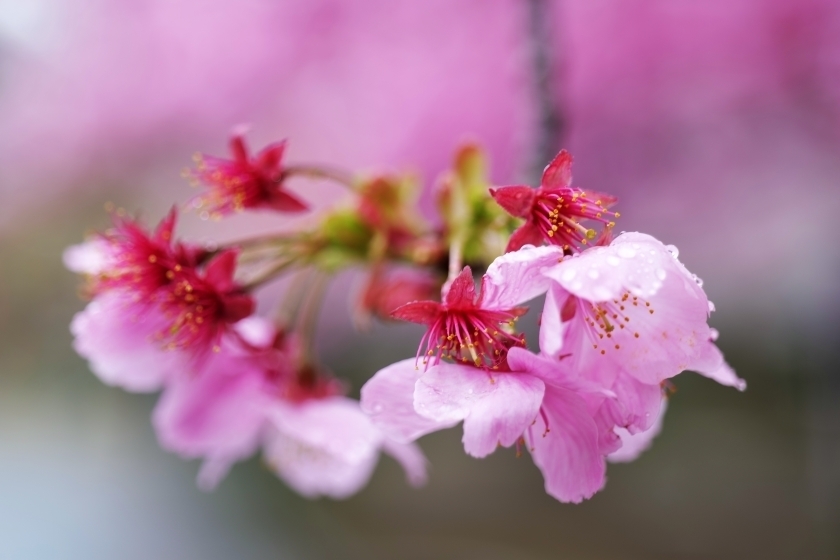 The second stop of the day was at Chidorigafuchi Moat, close to the Kitanomaru Park which used to make up part of the former Edo Castle. Hundreds of trees line the sidewalk along the moat, with some hanging over the water beneath. The pace of the trees here lagged a little behind that of the trees at Ueno Park, and many have not even reached the 50% mark yet. We estimate that 2-3 more days will be needed until full bloom. Even though the trees were not at their peak yet, they made for a most pleasant sight.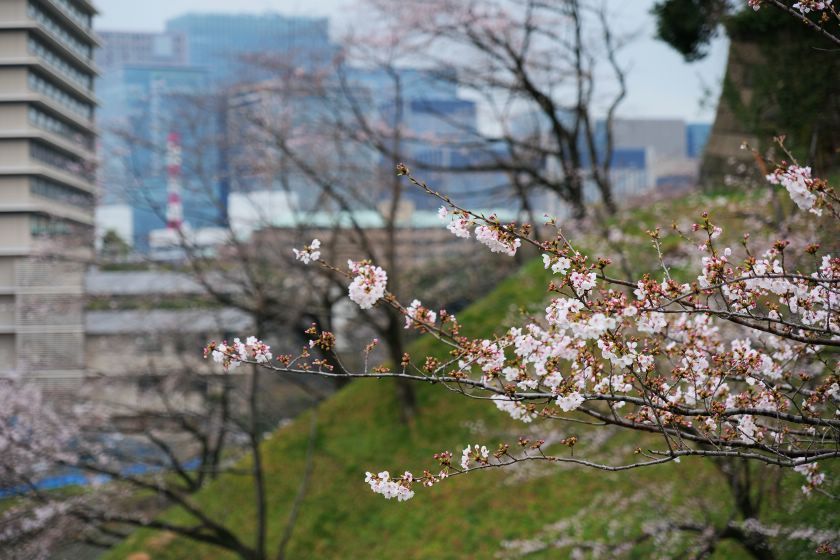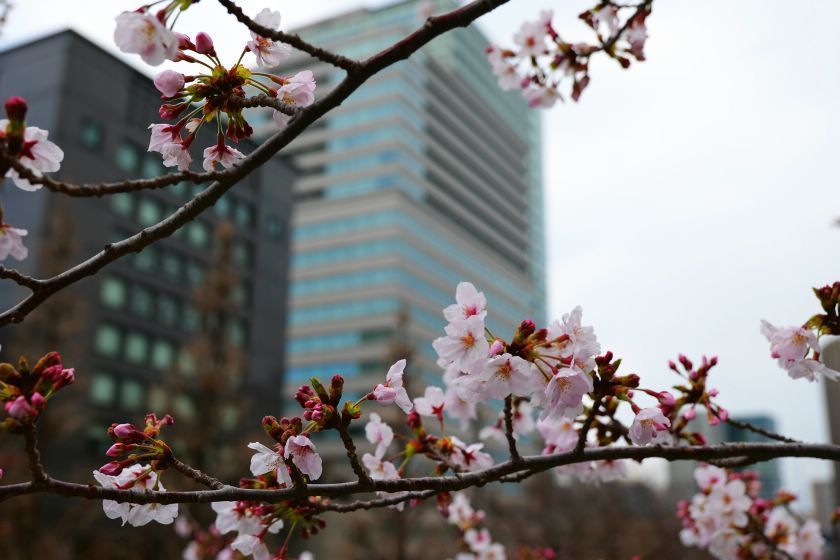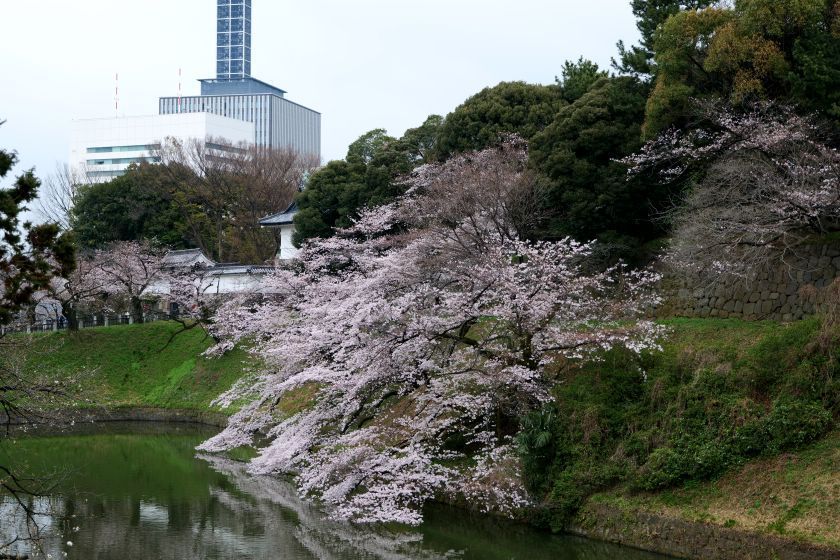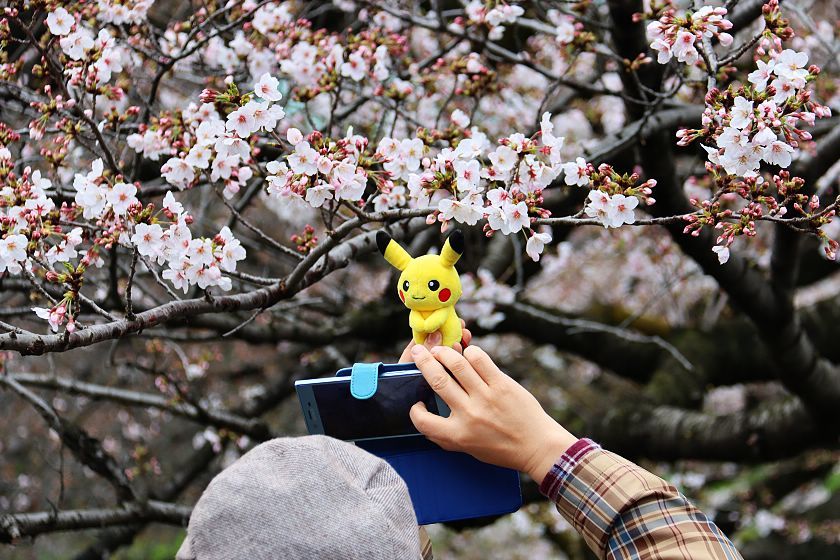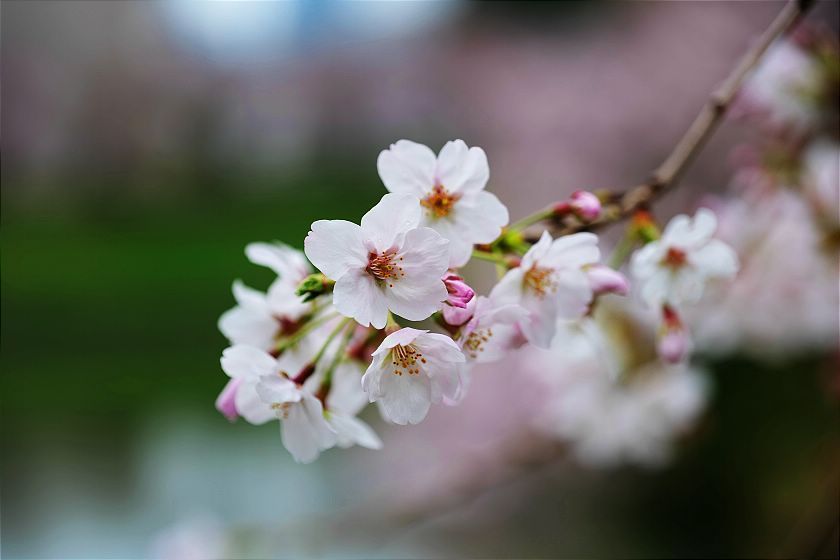 On the third stop of the day, we enjoyed beautiful sceneries of nearly fully opened blossoms while walking around the 600 cherry trees in Yoyogi Park. As in Ueno, the park was not as busy as in the normal year, and signs asked visitors to refrain from holding hanami parties. We expect full bloom to be reached at Yoyogi Park tomorrow or the day afterwards.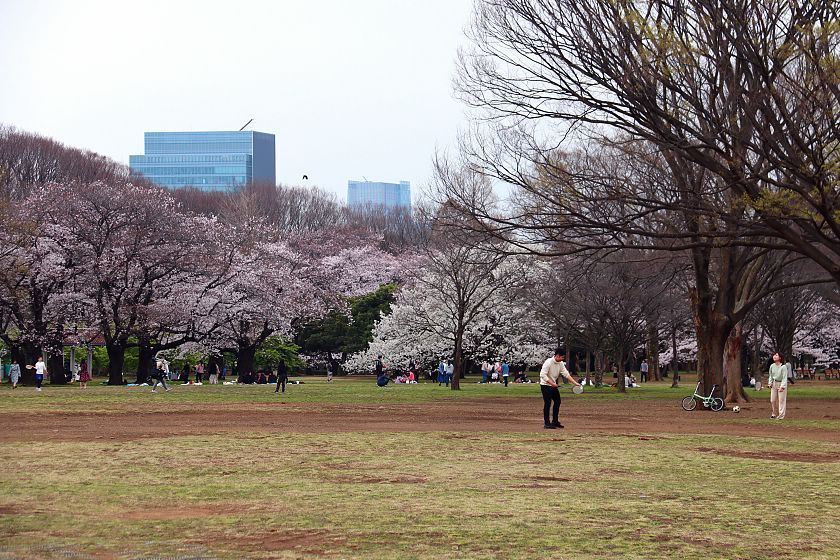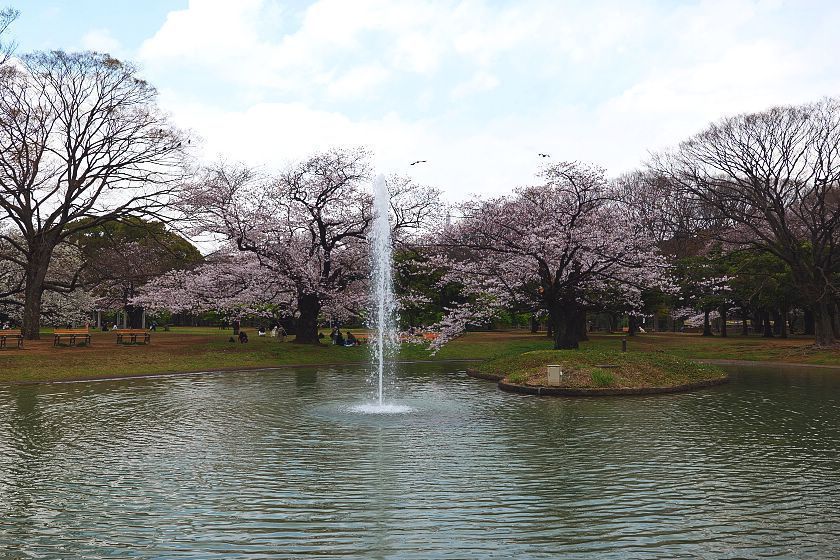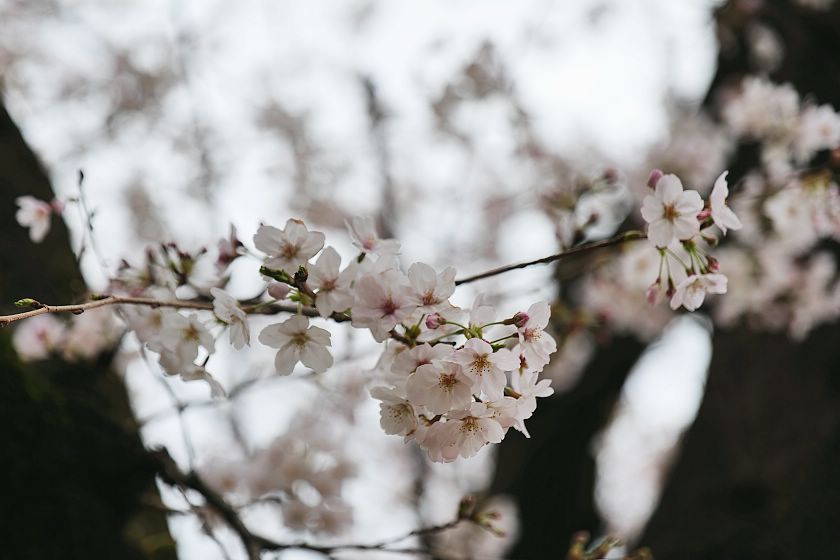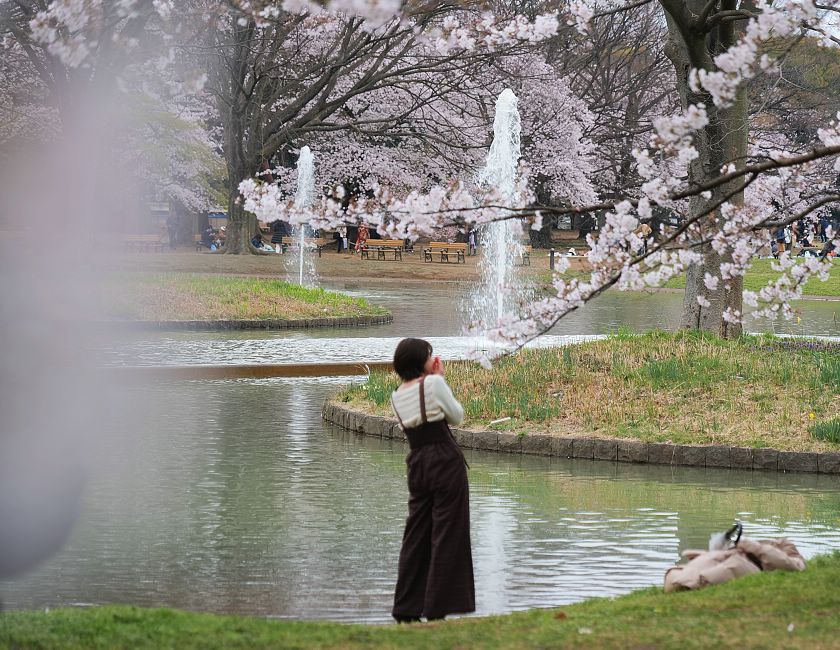 Questions? Ask in our forum.