Cherry Blossoms 2012: Osaka Report (4/14)
Cherry Blossom Report 2012
Official cherry blossom reports by japan-guide.com
2012 Cherry Blossom Forecast - Schedule of upcoming reports - Post your own report
Popular cherry blossom spots - How to do hanami? - Cherry tree varieties
2012/04/14 - Osaka Report
by schauwecker
The cherry blossoms in Osaka officially reached full bloom five days ago on April 9, two days after Sean's first report from the city. In the meantime the blossoms were enjoyed by millions of residents and tourists, but also had to endure some rain that has taken a toll on the blossoms.
Kema Sakuranomiya Park
April 14, 2012 - petals starting to fall
Kema Sakuranomiya Park is one of Japan's most outstanding hanami spots, offering over four kilometers of riverside park with nearly 5000 cherry trees, or more than one tree per meter.
Accelerated by the rain, the cherry blossom season at Kema Sakuranomiya Park was already nearing its end, as large numbers of petals had fallen to the ground. Nevertheless, most trees still looked attractive, especially to those who like the sight of petal blizzards (hanafubuki) that were taking place here and there today. But soon the trees will change from light pink into fresh green.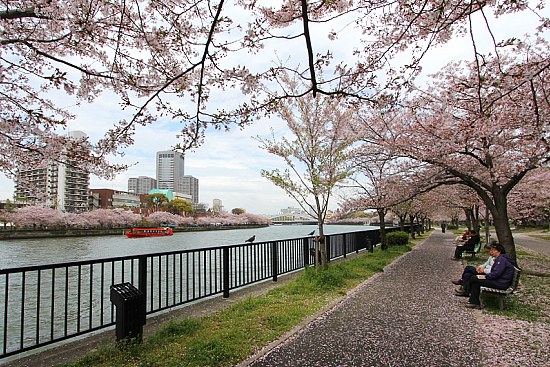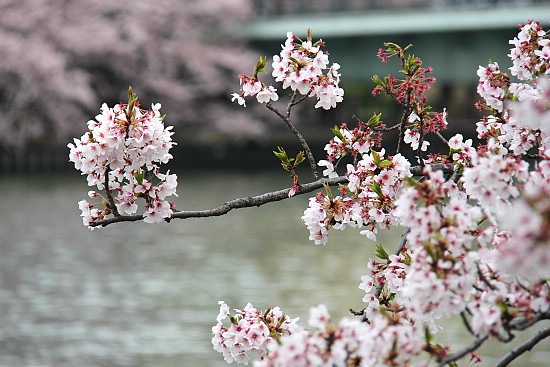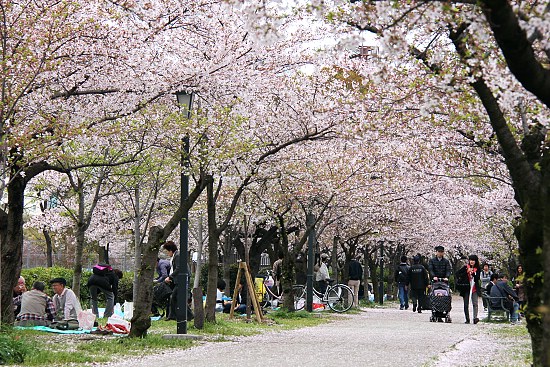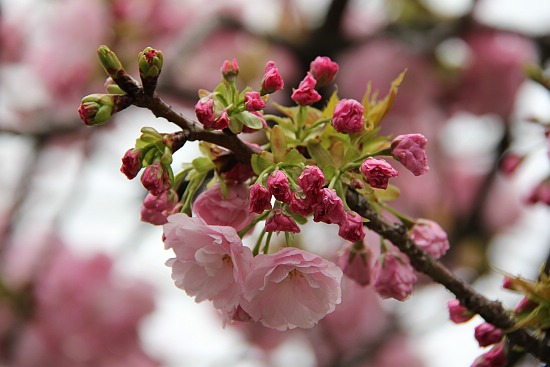 Osaka Castle
April 14, 2012 - petals starting to fall
The situation was quite similar at Osaka Castle, which is not surprising since the castle grounds are practically adjacent to the south of Kema Sakuranomiya Park.
The more than 4000 cherry trees on the castle grounds have started to lose some of the intensity, but were generally still quite attractive. People with a special liking for petal blizzards should be able to enjoy the trees for several more days, but to a quickly increasing number of visitors the trees around the castle will soon look decidedly beyond the peak.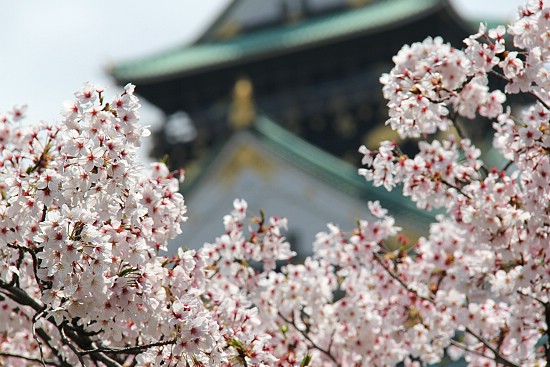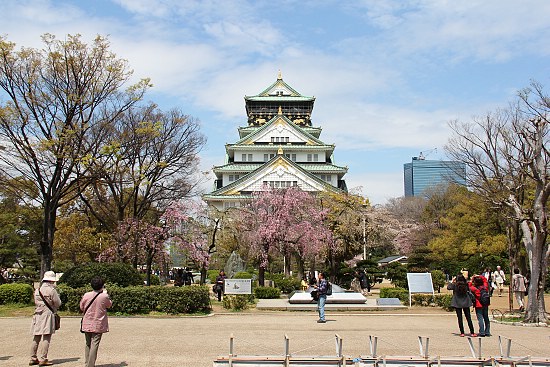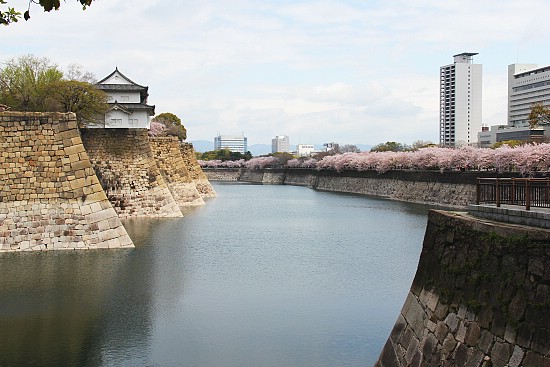 The Osaka Mint will be opening its garden to the public from April 17 to 23 this year. Between 10:00 and 21:00 (from 9:00 on the weekend) visitors will be able to see the mint's large collection of late blooming cherry tree varieties free of charge.
Questions? Ask in our forum.