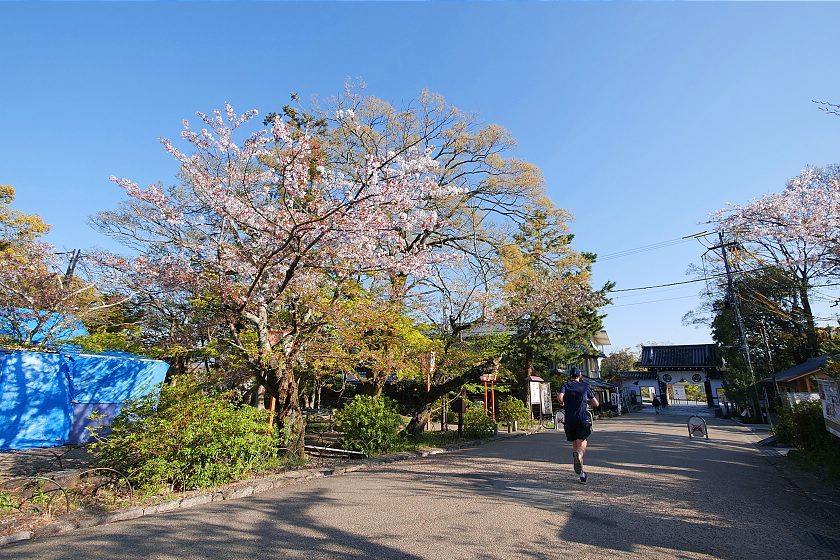 Five days after Raina's report from Kyoto, the cherry blossom season in the old capital has entered its final stage with petals having fallen from a majority of cherry trees. However some spots boasting late-blooming variety of cherry trees still offer a chance for visitors arriving after the season's peak.
Today I headed to four popular cherry blossom viewing spots in Kyoto to check on the state of the blossoms.
My first stop for the day was the popular Maruyama Park. The most numerous Somei Yoshino trees only had a few petals remaining on their branches, and the weeping cherry trees were definitely done for the season. The park is a hot spot for hanami (cherry blossom viewing) during the peak of the season, however today all the tables and mats set out for hanami-goers had been removed.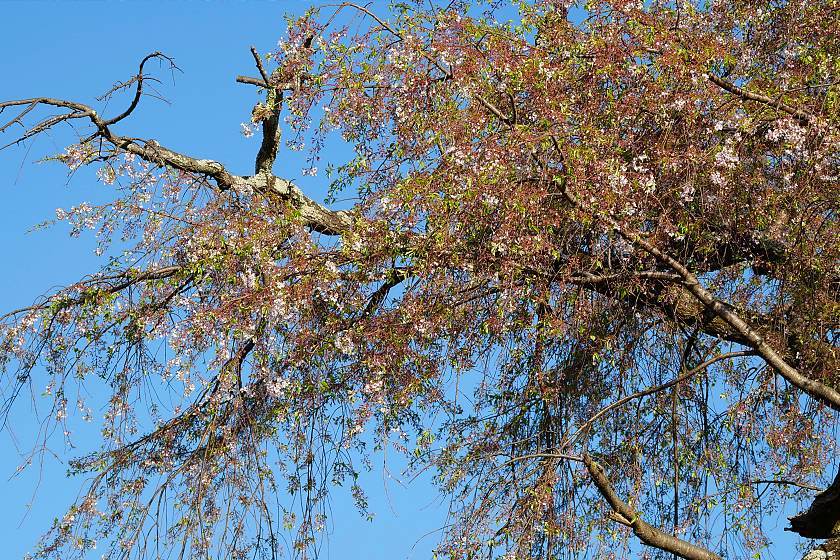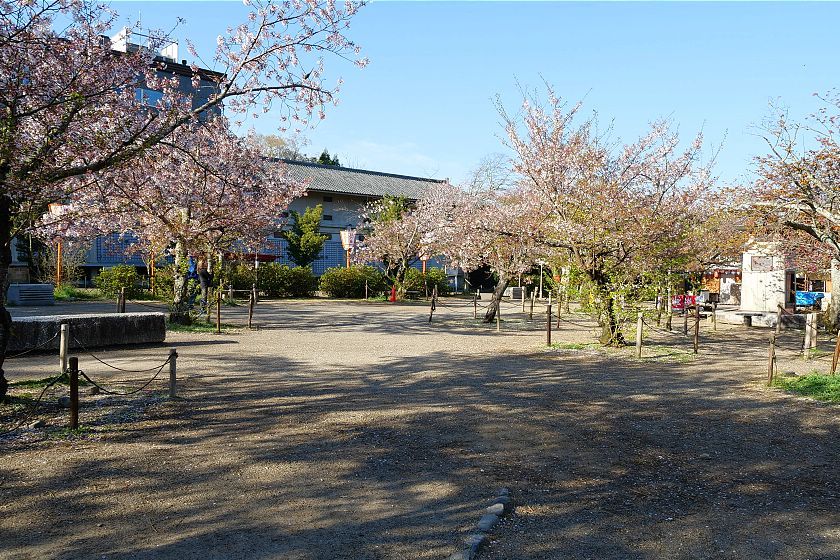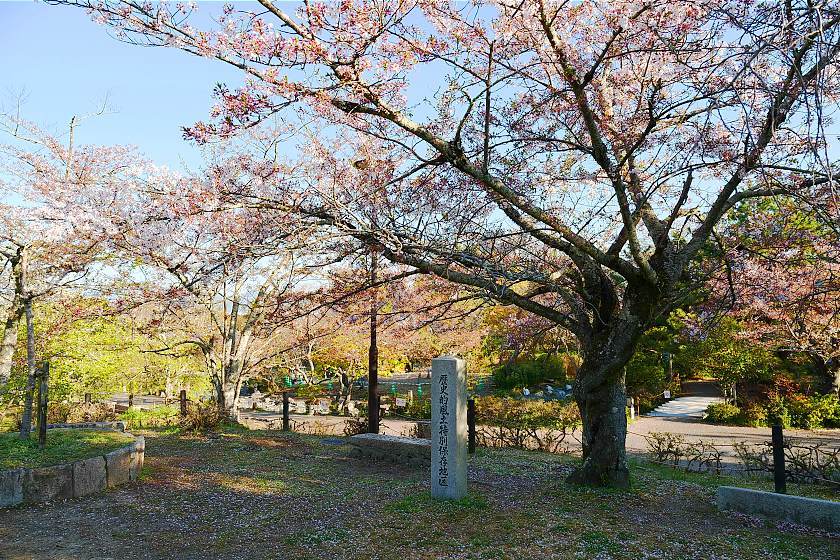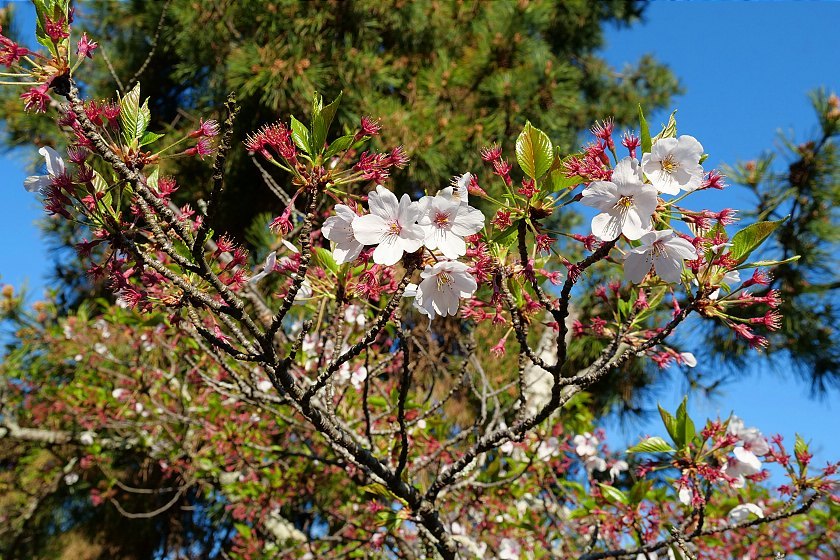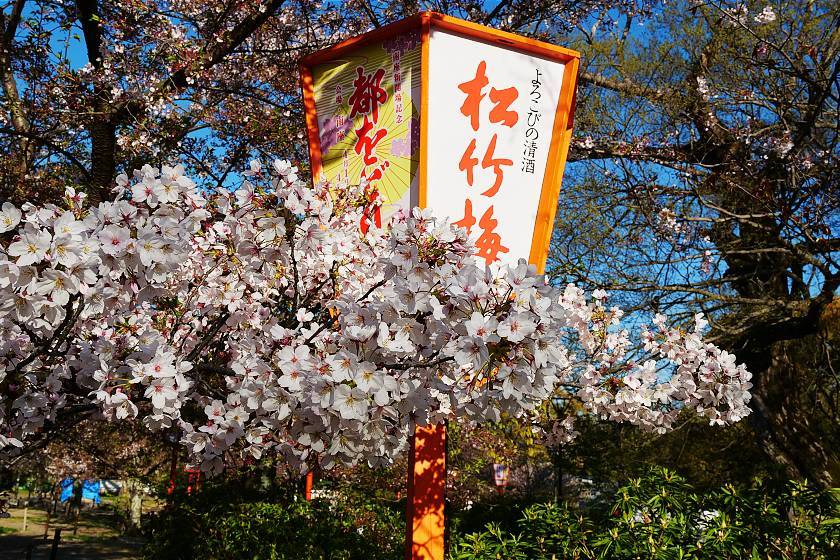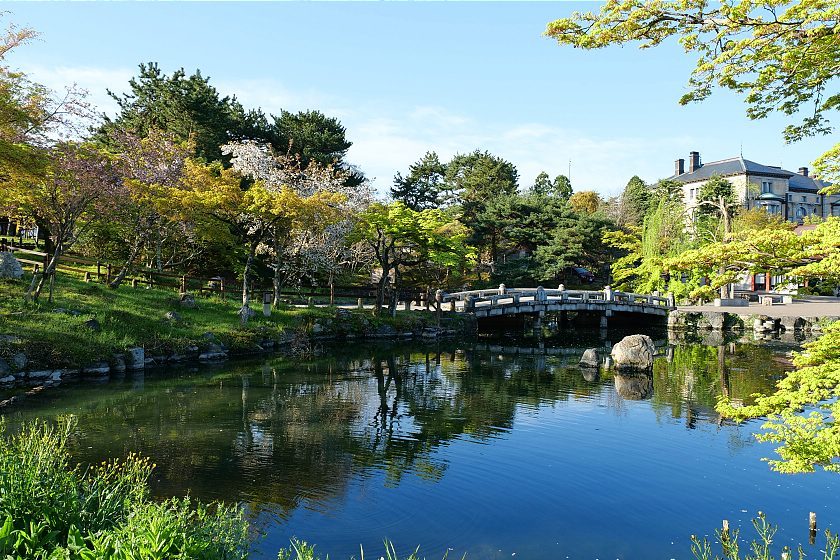 After Maruyama Park, I headed to Heian Shrine's garden to see the state of its popular weeping cherry trees that bloom a few days later than most other trees in the city. Although a lot of petals had fallen from the cherry trees already, the grounds remained very scenic, especially around the main pond. I expect the trees to remain enjoyable for a couple more days.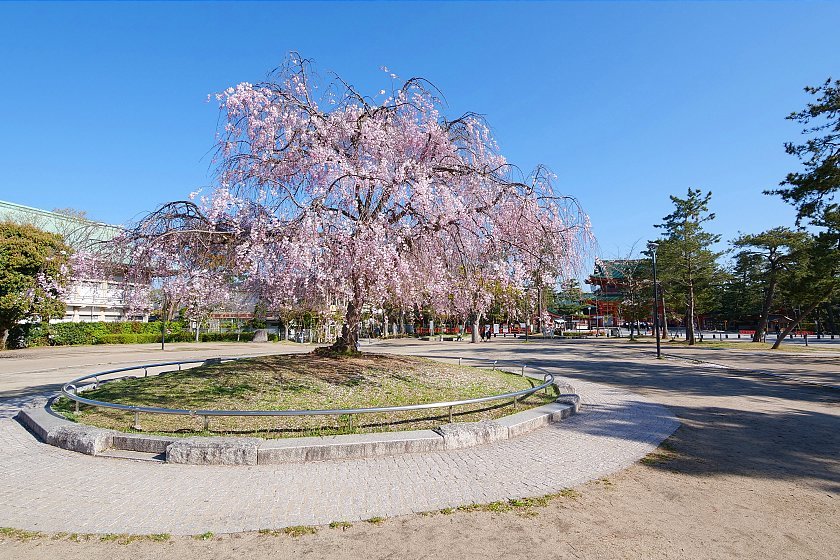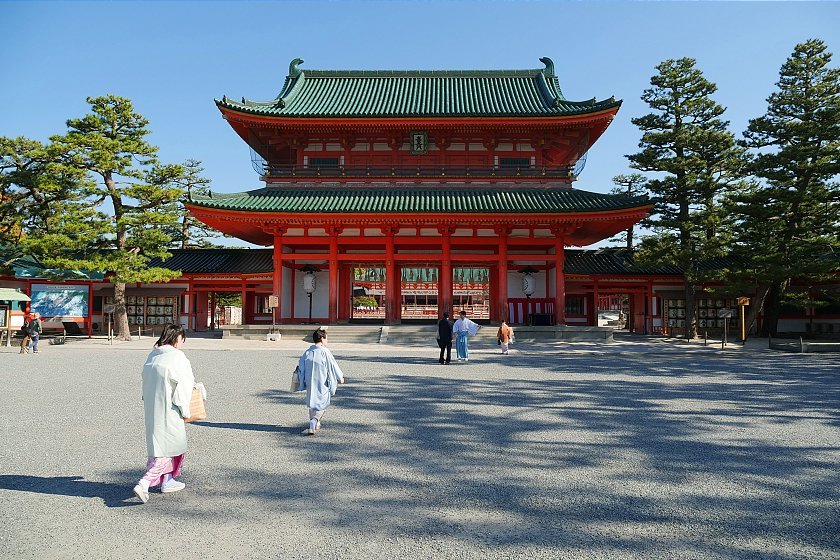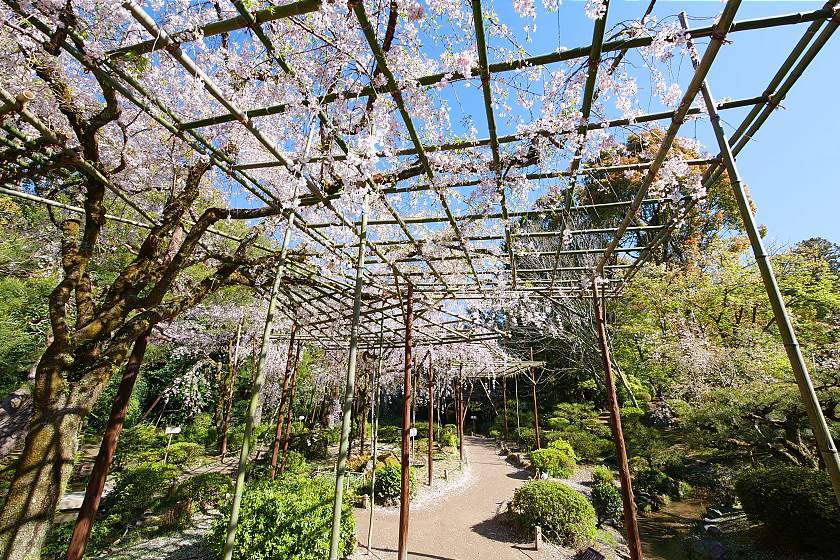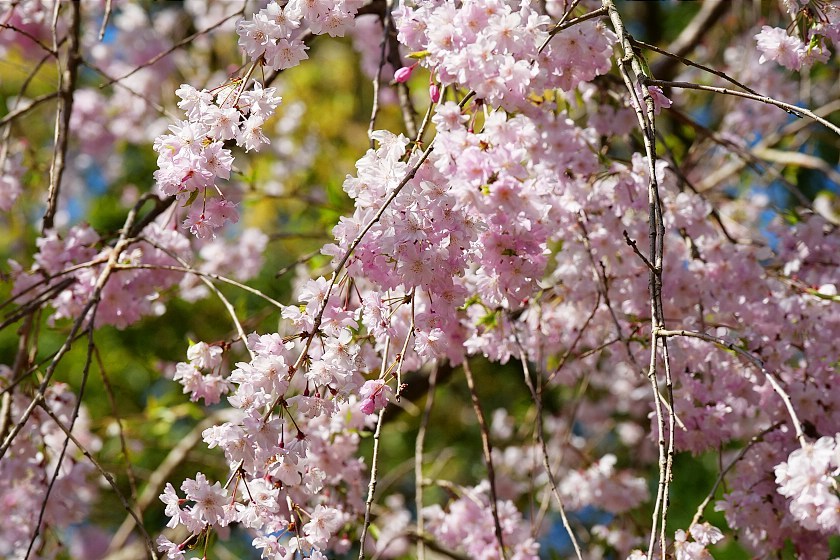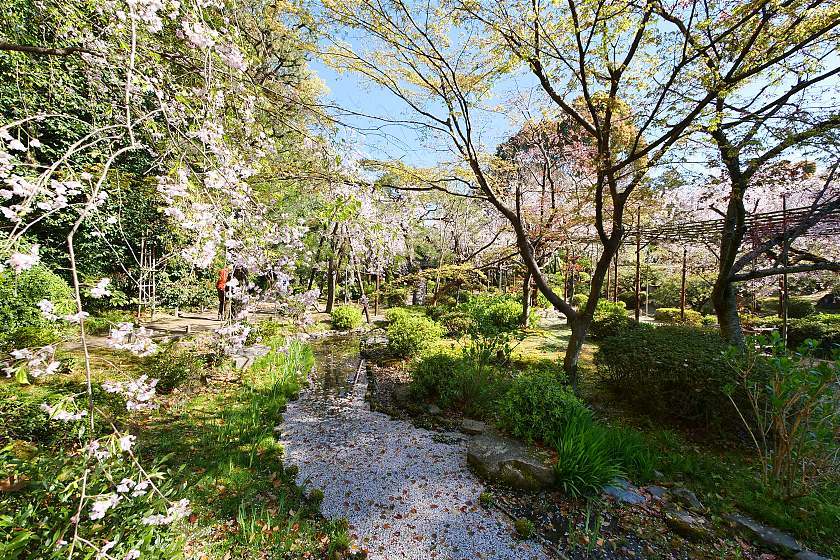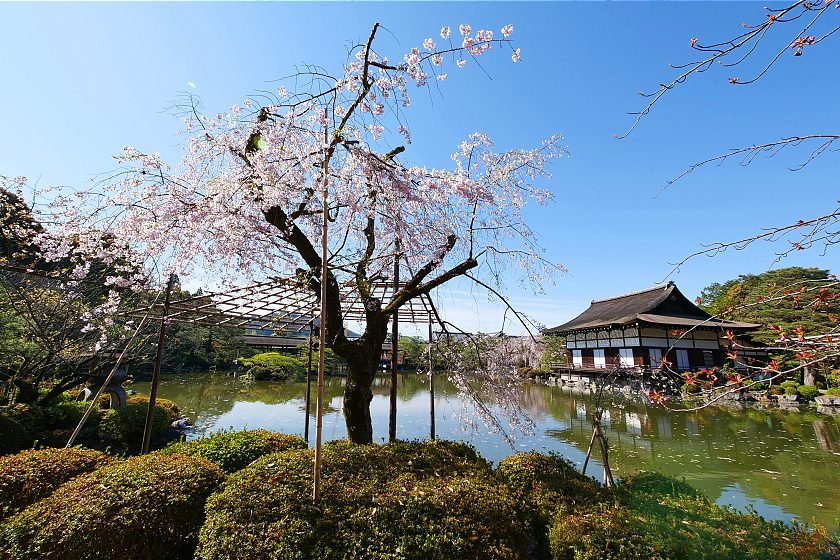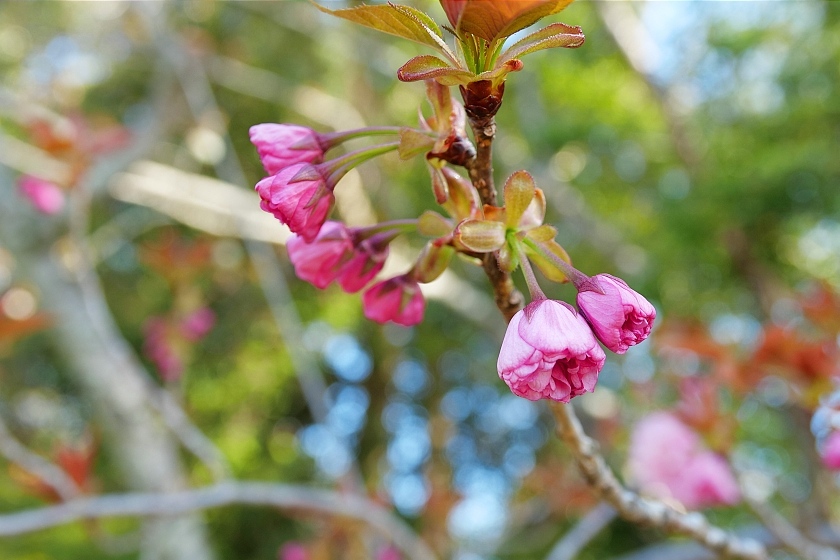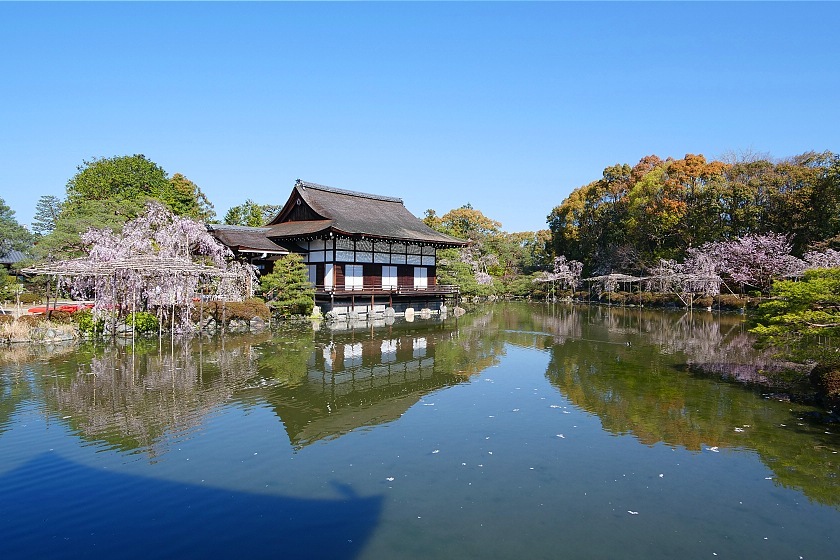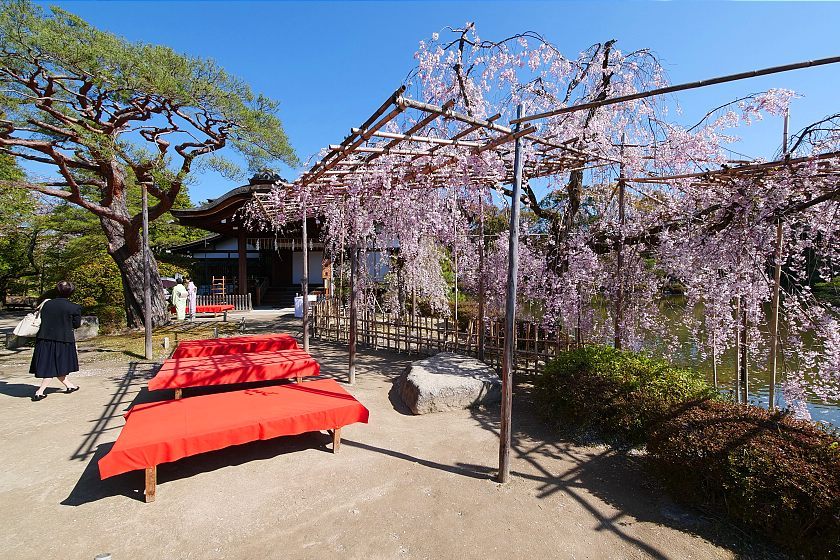 My next stop for the day was Nijo Castle, whose grounds boast many different varieties of cherry trees, including some late-blooming ones, making it a good destination for late-season visitors. Some trees were at full bloom, displaying stunning blossoms, whilst others had not fully opened yet. I expect that some of the late-blooming trees will continue to display cherry blossoms for about one or two more weeks.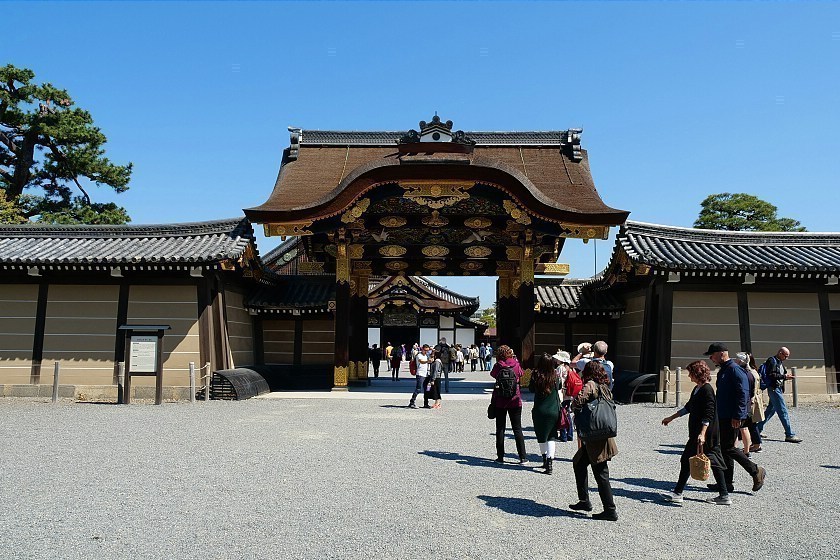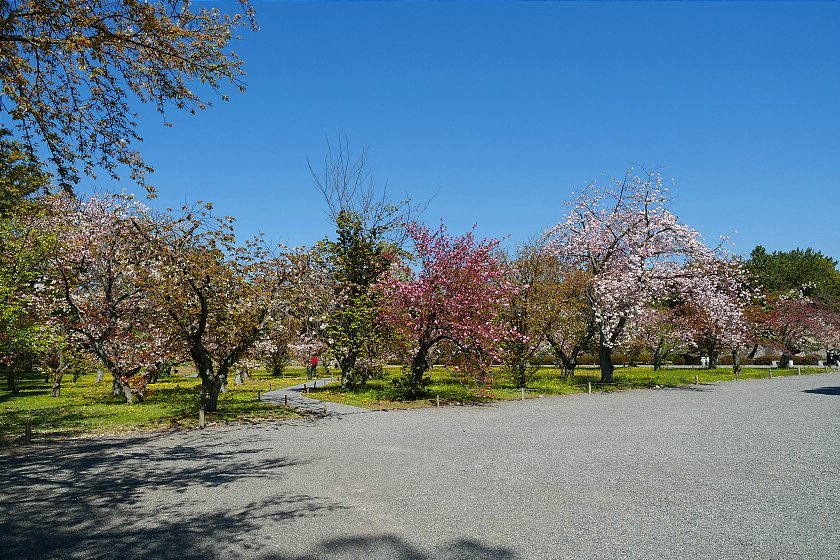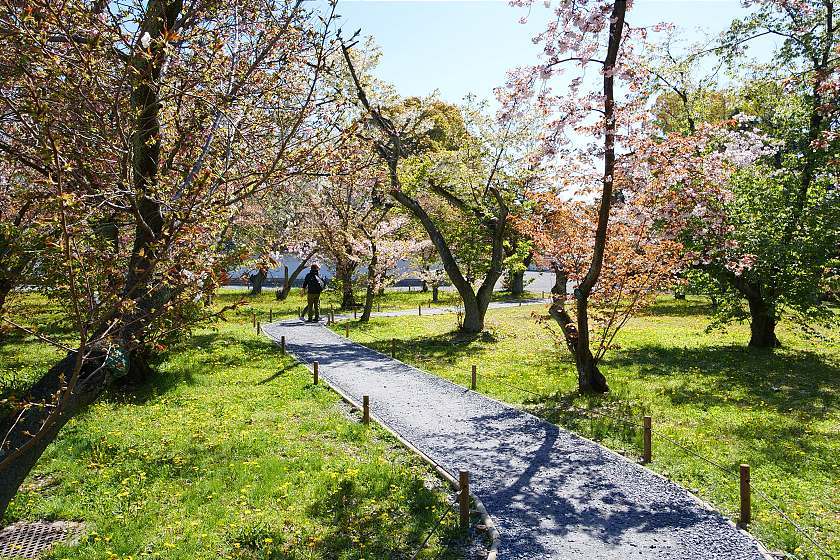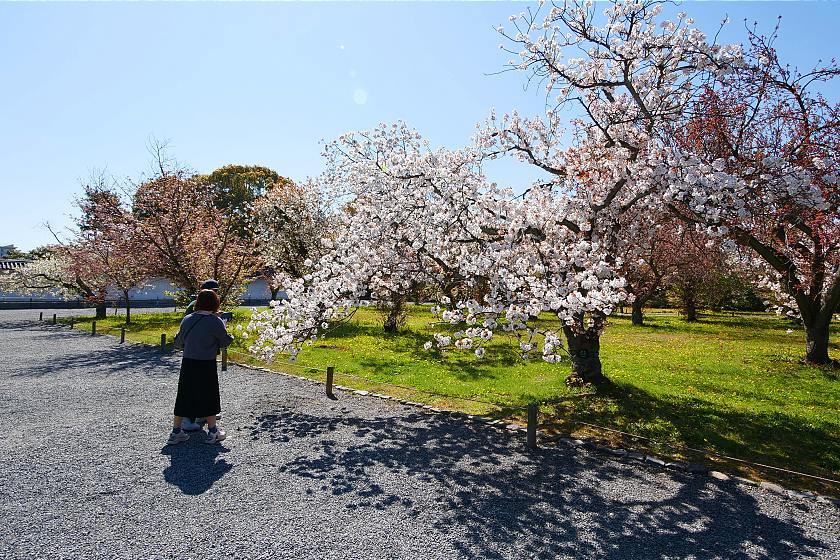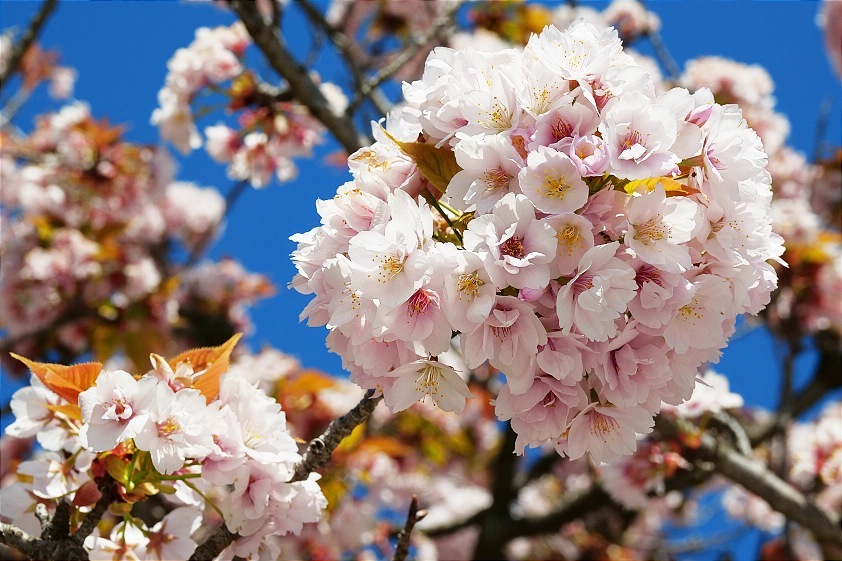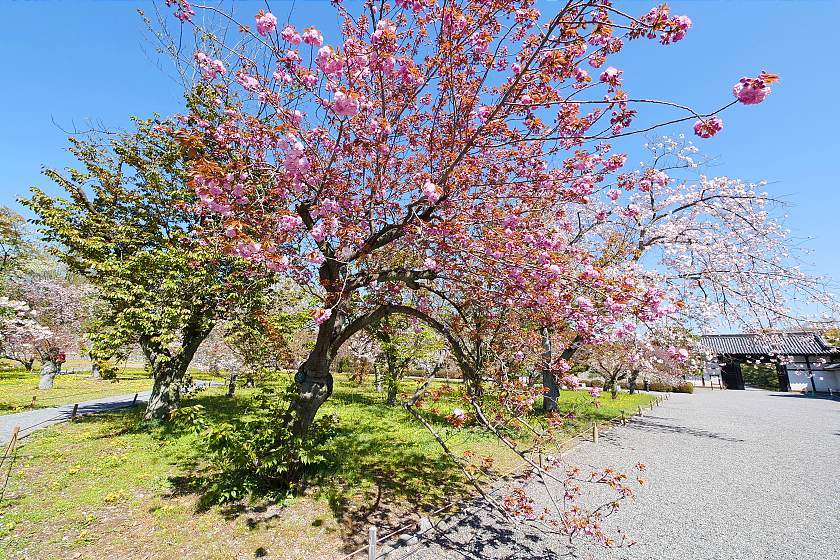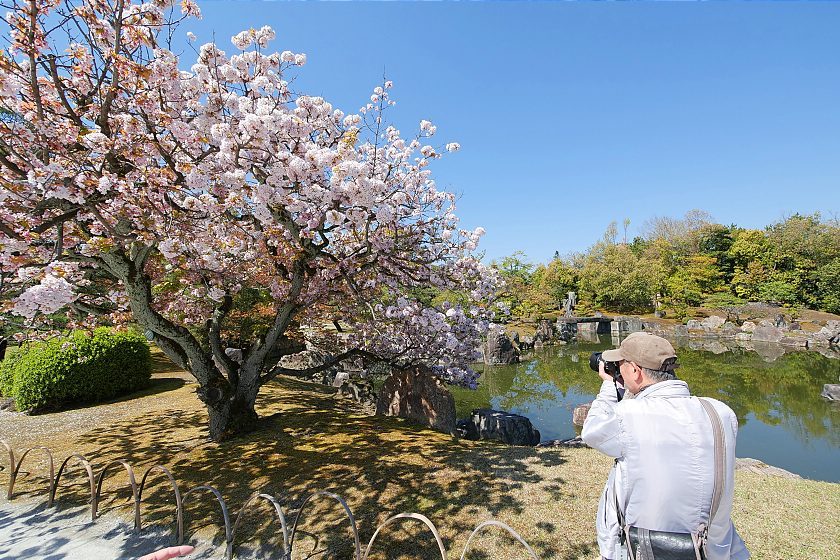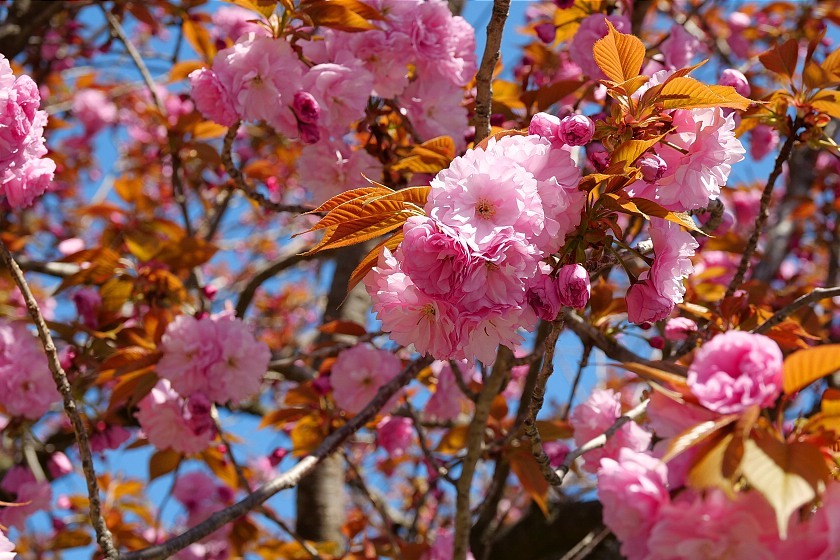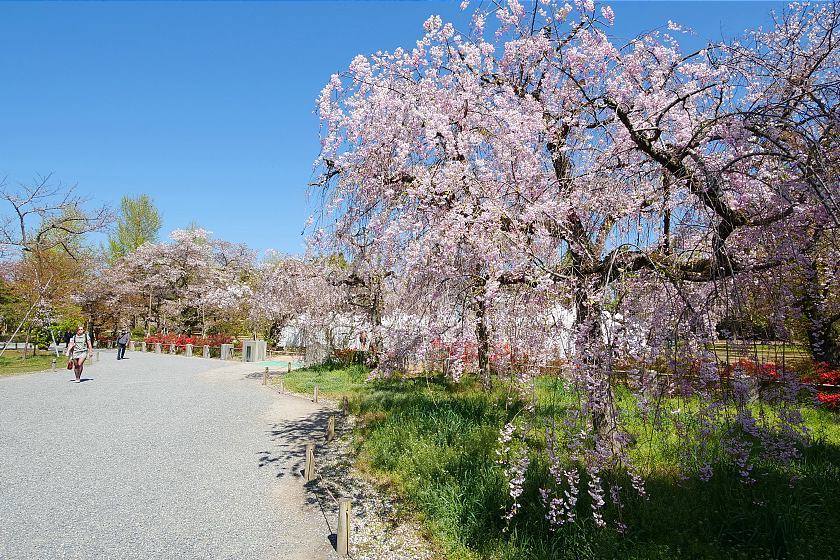 My last stop for the day was Ninnaji Temple, popular for its 200 late-blooming trees of the local Omuro variety. At the entrance, I was happy to see a sign explaining that the sakura were at their peak. The blossoms there were strong and beautiful, making this spot the highlight of my sakura reporting day. The blossoms here should remain at their peak for another two days before petals start falling, making Ninnaji probably the best cherry blossom destinations for visitors who are in Kyoto at this time of the season.
To celebrate the start of the new Japanese calendar period next month (named Reiwa Period), the temple had installed a temporary observation deck for this sakura season, allowing visitors to enjoy the beauty of the blossoms from another angle.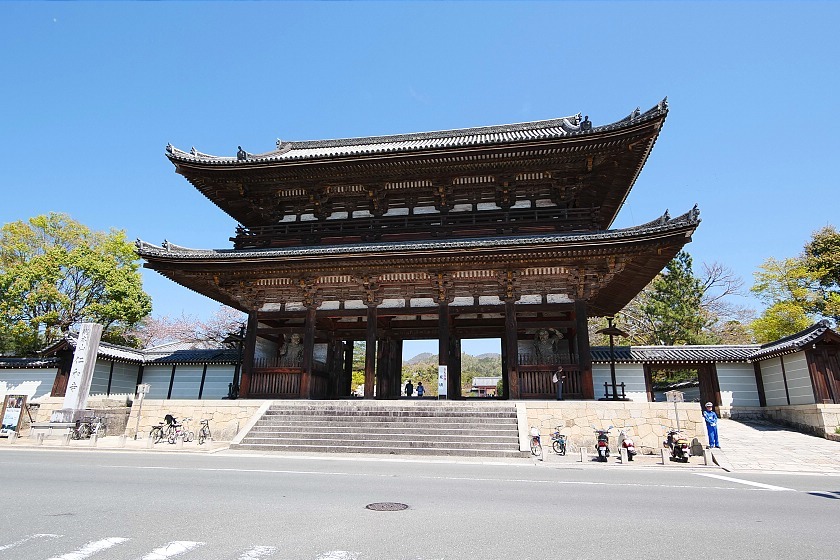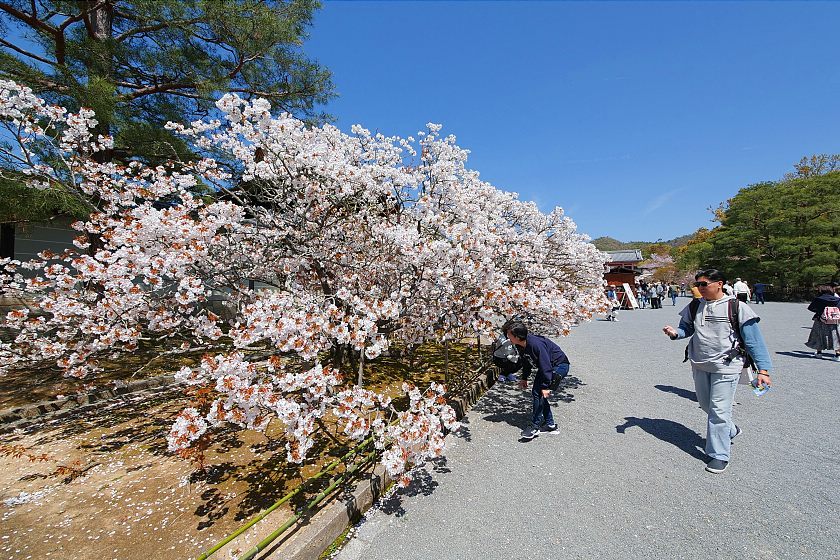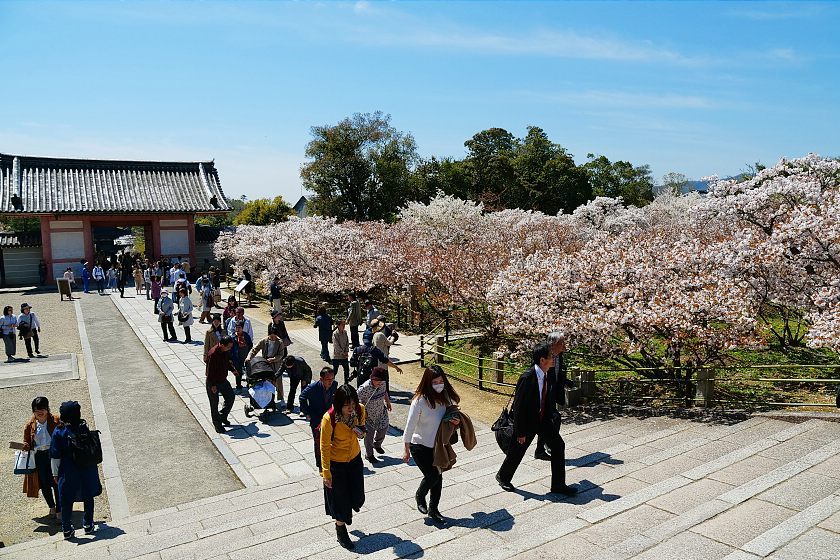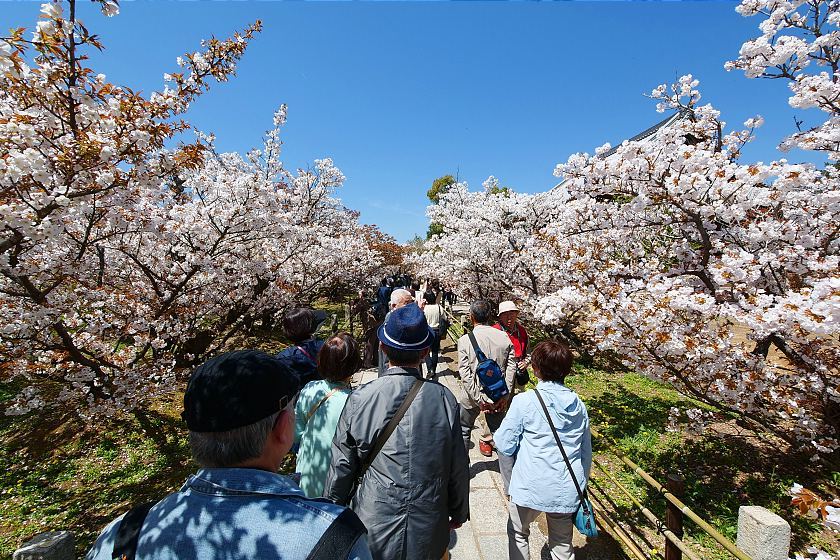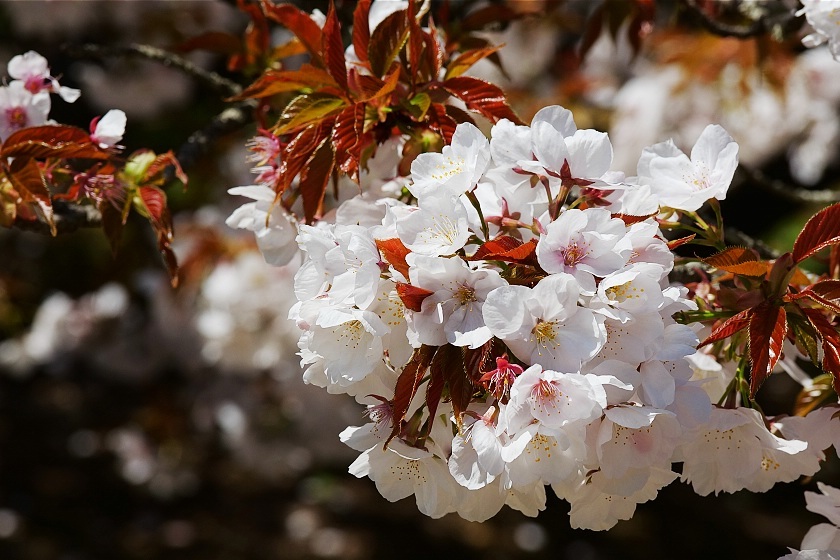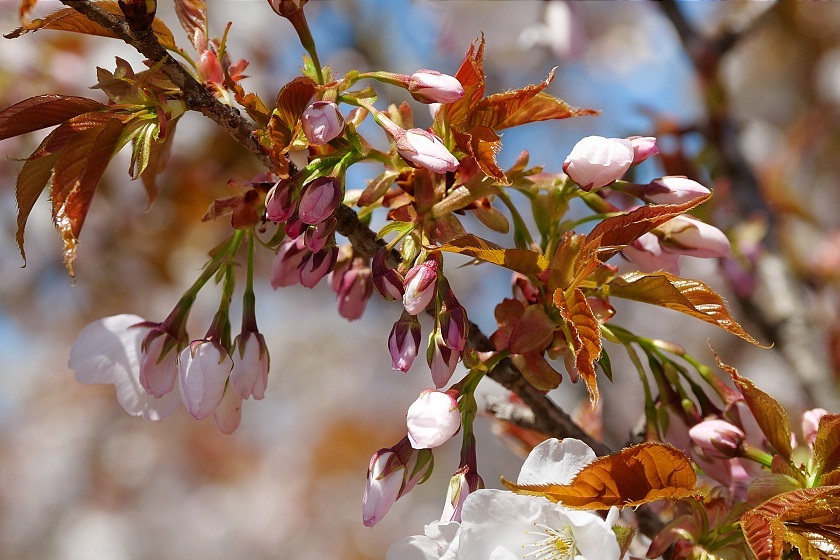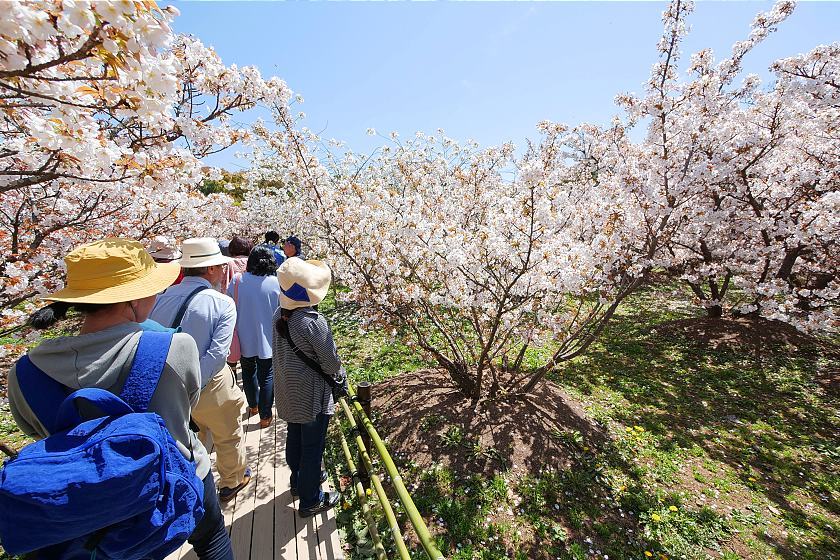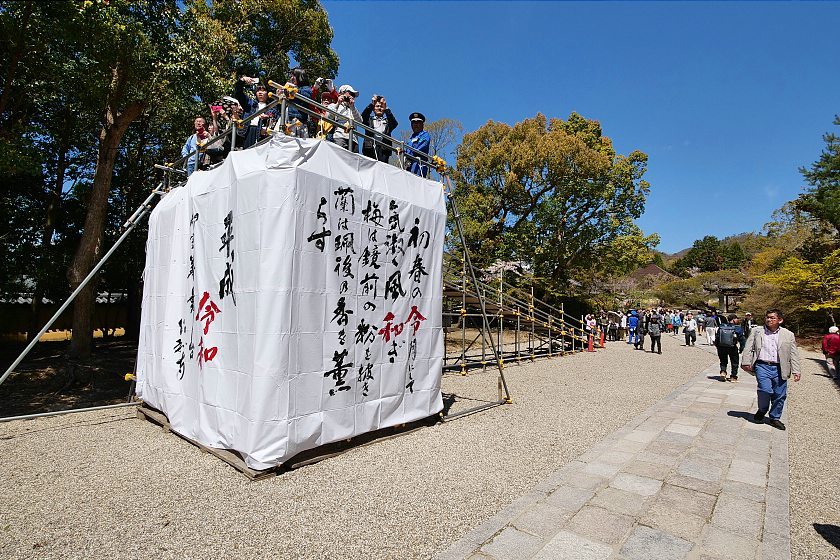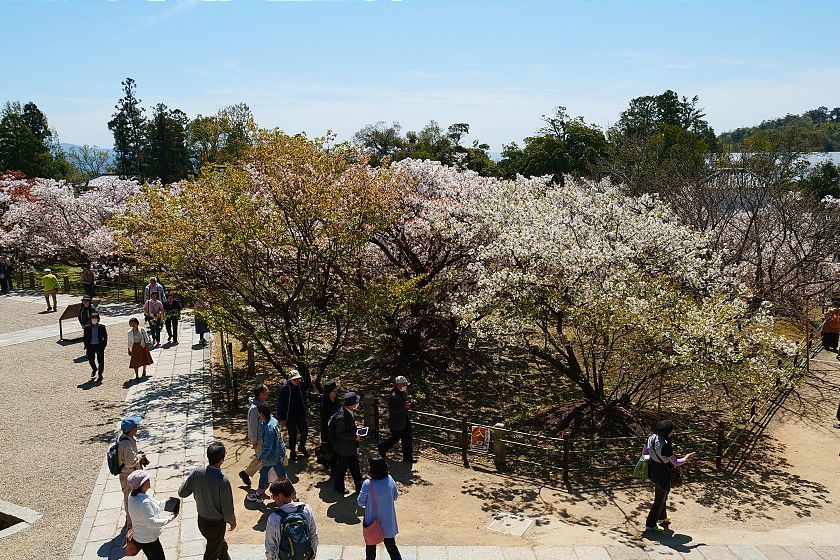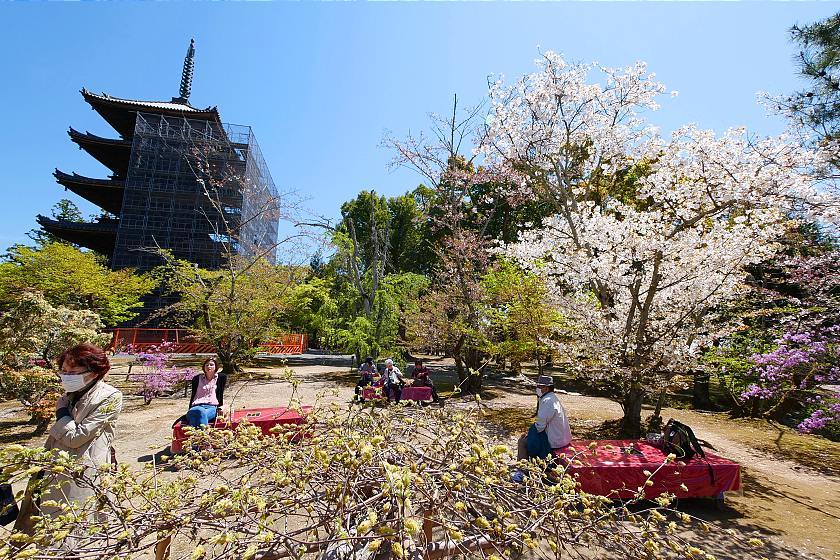 Questions? Ask in our forum.