Cherry Blossoms 2009: Osaka Report (4/15)
Cherry Blossom Report 2009
by japan-guide.com
This is the official japan-guide.com cherry blossom report for 2009. Please visit also our guide to cherry blossoms for more general information and forecasts.
2009/04/15 - Osaka Report

by francois
Osaka Mint Bureau
April 15, 2009 - full bloom
The Osaka Mint Bureau is the headquarters of a government agency; Japan Mint. However, it is also famous for being a popular site for cherry blossom viewing. There are 348 trees of 126 different varieties at the Mint, most of which are late-blooming. The trees line a long lane, and as such seem to make a "tunnel" for cherry blossom viewing.
Today was the first day of the opening of the Osaka Mint Bureau to the public for cherry blossom viewing. It will be open until the 21st. The cherry trees are presently at about full bloom, with few petals having fallen to the ground. However, since there is such a wide variety of trees, the development of the flowers can vary significantly from tree to tree. The crowds were very dense today, from the exit of the metro station all the way to the Mint.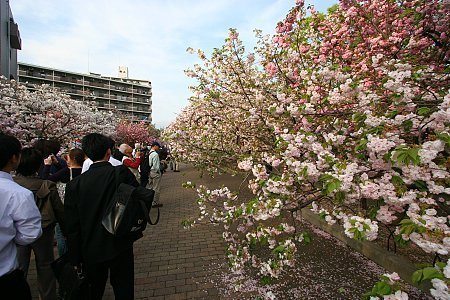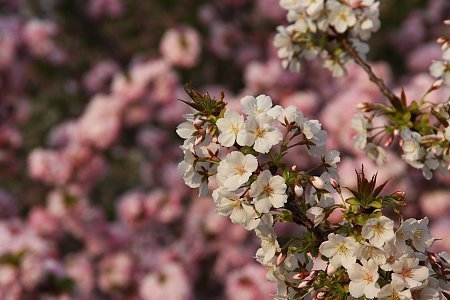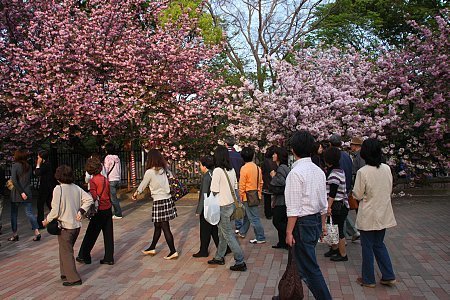 Questions? Ask in our forum.