Cherry Blossoms 2015: Matsumoto Report (4/8)
2015/04/08 - Matsumoto Report
by joe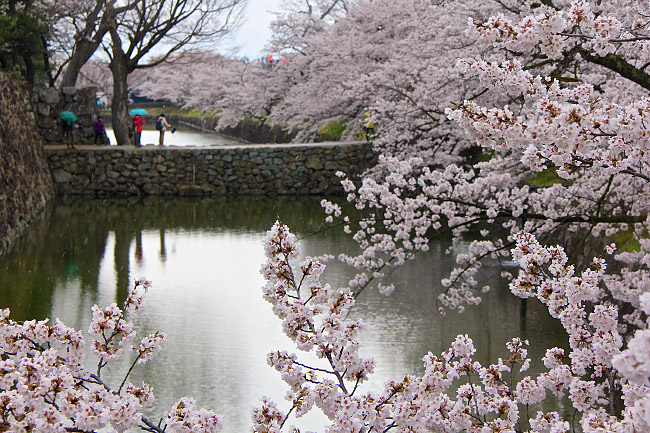 This morning, many people across the Chubu and northern Kanto regions were greeted with a surprise of spring snow, to the distress of some cherry blossom watchers here in Japan. Much of Nagano Prefecture was hit by this late wintry blast today, but despite the cold, the blossoms in the city of Matsumoto seemed to be in full bloom and hanging on just fine. While Raina was in reporting from Fukushima today, I headed to Matsumoto to see how far its sakura (cherry blossoms) had progressed since opening four days ago.
So far, this year's hanami season has progressed quickly with the "cherry blossom front" sweeping across most of western Japan in a matter of two weeks, though the recent cold might slow the pace a bit as it progresses into eastern and northern Japan.
Matsumoto Castle
April 8, 2015 - full bloom
The train ride through Nagano to Matsumoto this morning was through a snowscape in much of the mountainous parts of the prefecture, and even in the relatively warmer, urban Matsumoto, light snow was falling all morning. My first stop today was to Matsumoto Castle, one of Japan's premier castles, and also a very popular cherry blossom-viewing spot in Matsumoto. On a normal spring day, this park is filled with people enjoying hanami (cherry blossom watching), but the wintry weather kept the park relatively empty in the morning.
The castle park's cherry trees, despite today's cold, had already reached full bloom this morning. Most years, Matsumoto sees its blossoms' kaika (intial opening) in early April, with full bloom around mid April (cherry trees often peak about a week after opening), meaning this year is slightly ahead of the average timing. As the trees seem to have only just reached full bloom, they will likely still be enjoyable in the park through the weekend.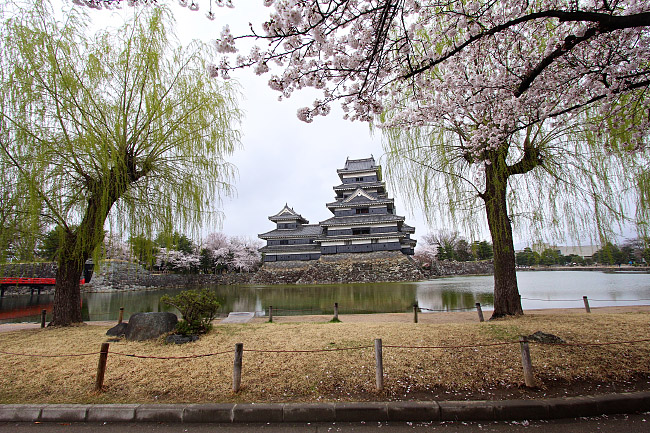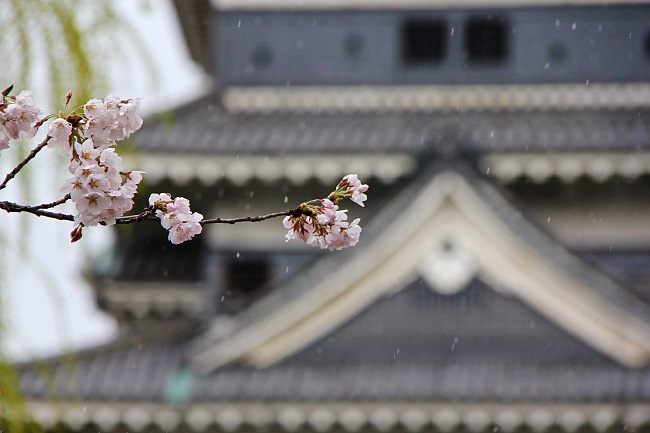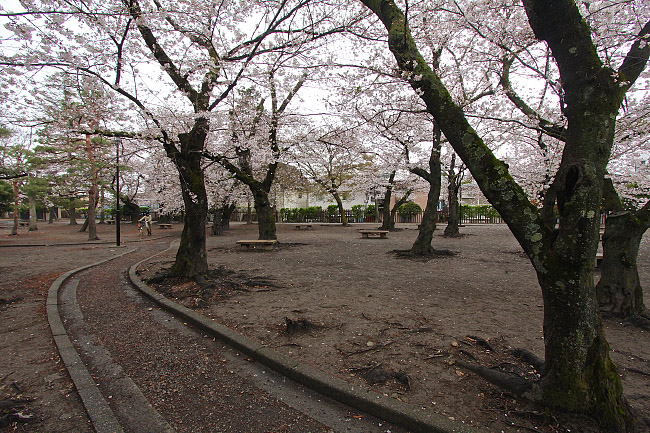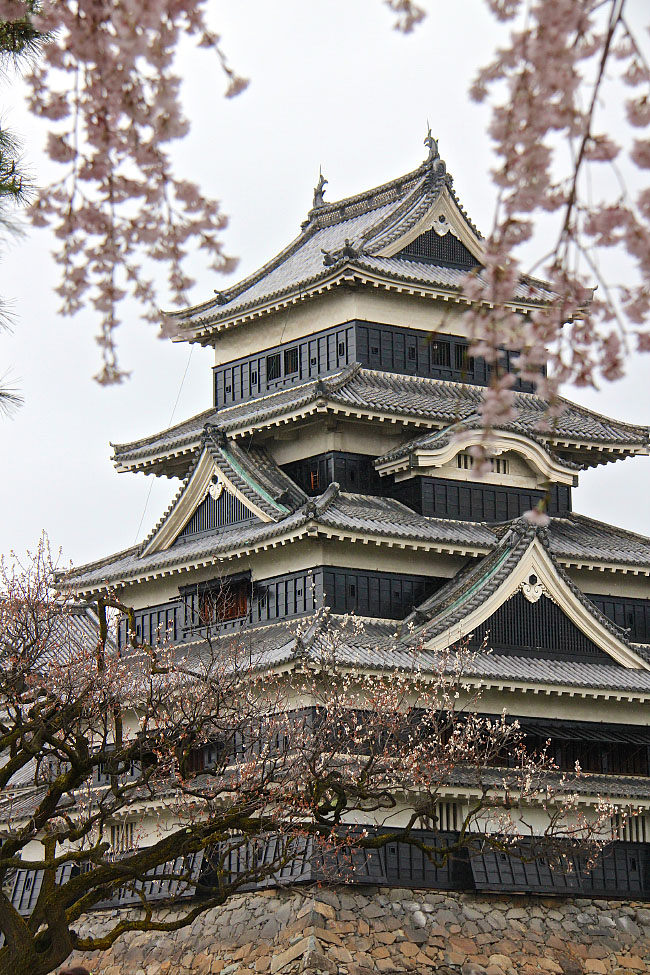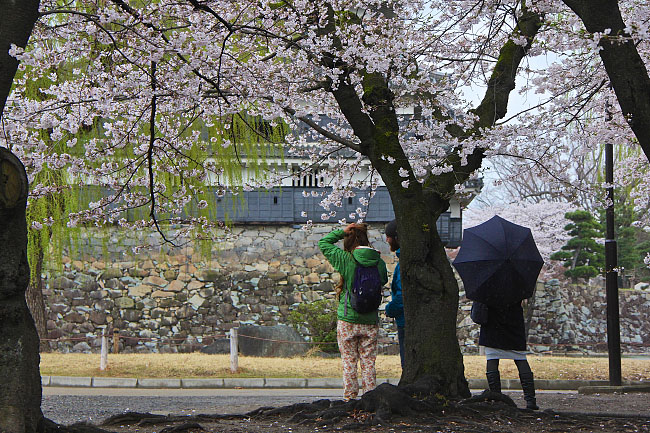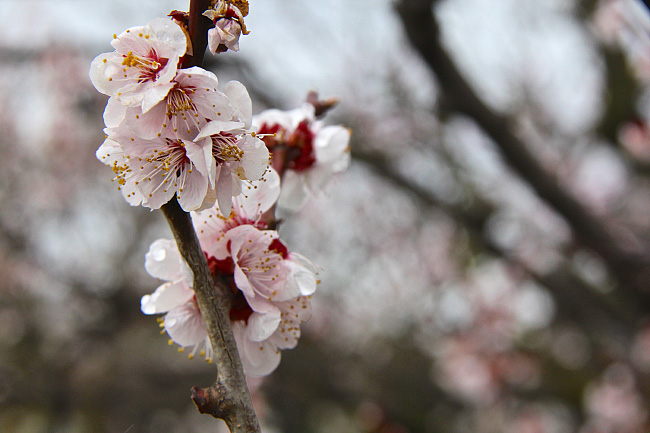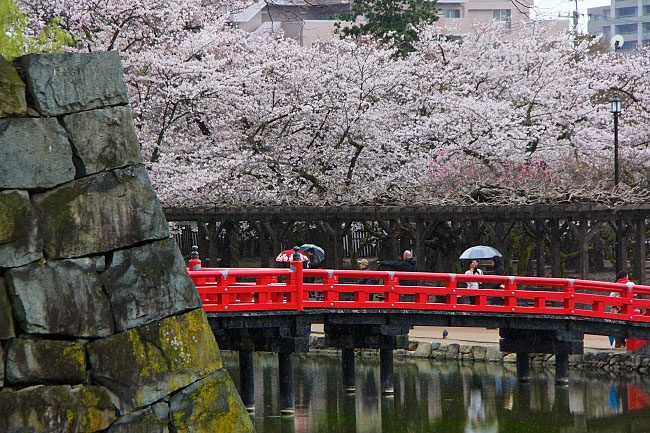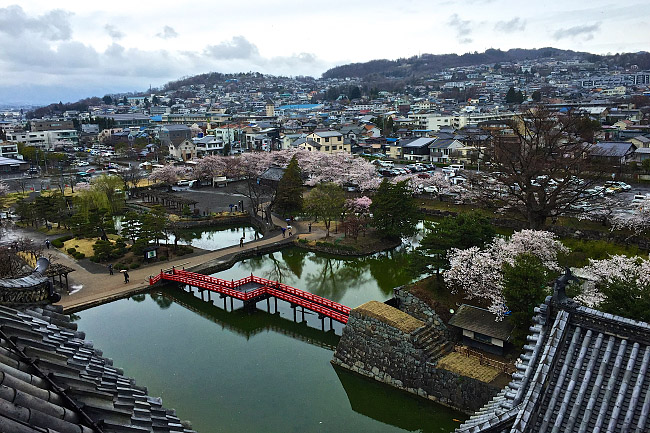 Koboyama Park
April 8, 2015 - full bloom
My second destination for today was the Koboyama kofun located a couple kilometers south of the city center. Kofun, ancient hill-sized burial mounds, are scattered across Japan and in many cases have become used as parks. Matsumoto's Koboyama kofun is covered in nearly 2000 cherry trees, making it a stunning sight from a distance during full bloom, which in fact it was today.
The short walk up the hill along a lantern-lined path to its top is a very pleasant one, and with the addition of snow and a lack of visitors today, the atmosphere was mysterious and quiet, almost magical. The hilltop itself affords some amazing mountain views on a clear day of the Japanese Northern Alps, but today offered equally rewarding, though much rarer views of cherry blossoms in near-full bloom against freshly snow-covered nearby mountains.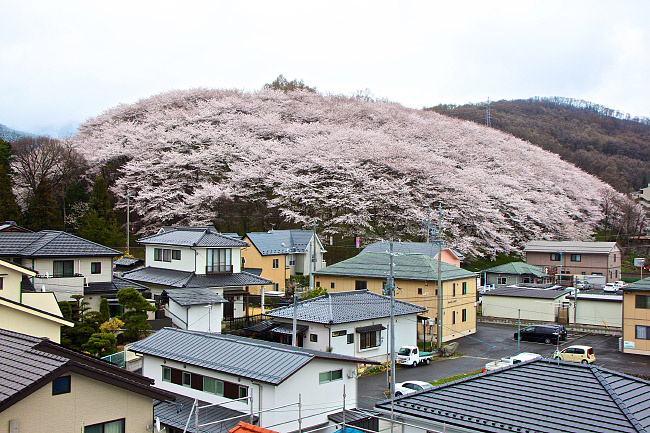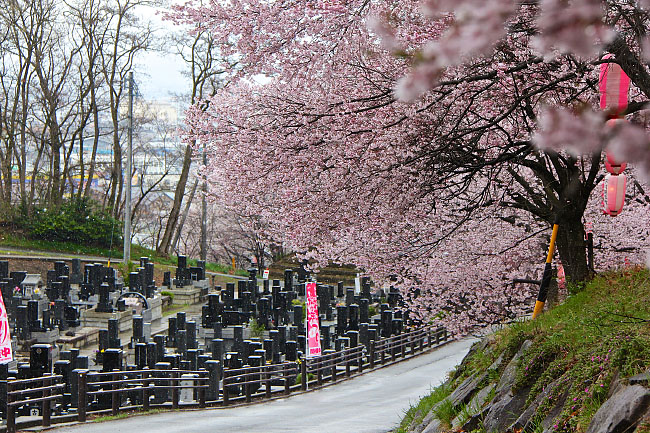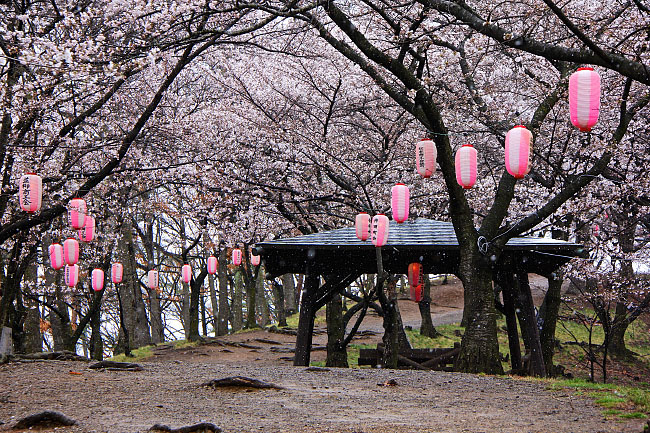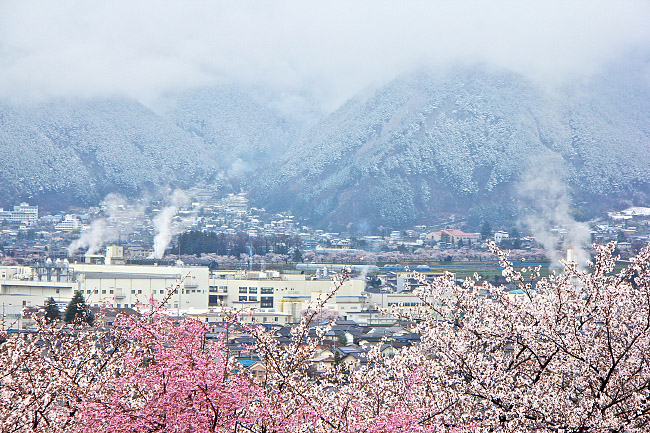 Though the blossoms around the bottom of the hill were more clearly fully open, around the top of the hill many of the trees still have many unopened blossoms. If you're willing to make the out-of-the-way journey to this spot, it may still be quite lovely this season possibly even into next week. To reach the hill from central Matsumoto a taxi ride might be the most convenient option, taking about 10 minutes with a fare around 2000 yen, otherwise it's about a 20-minute walk from Minami-Matsumoto Station, one stop south of Matsumoto Station.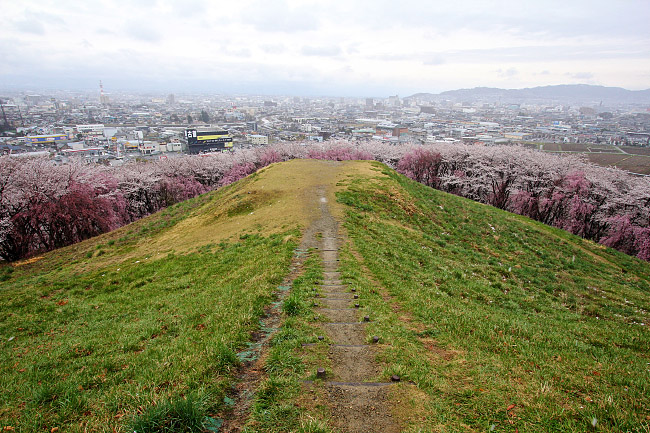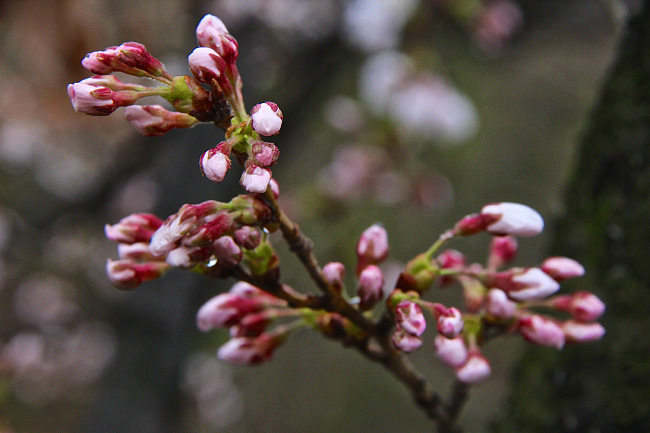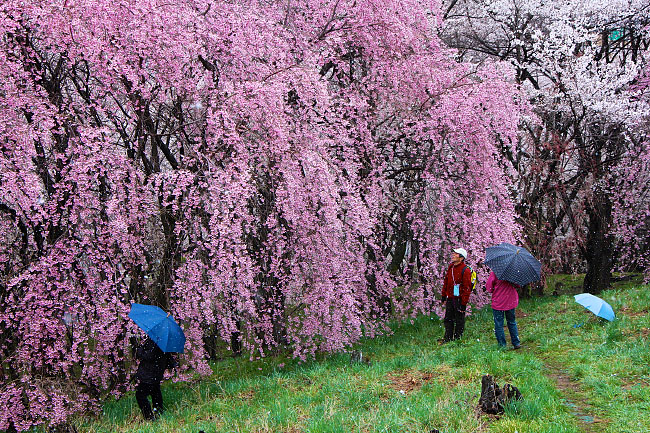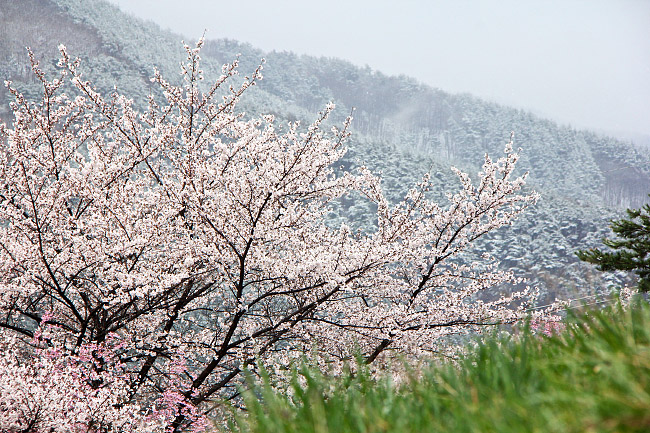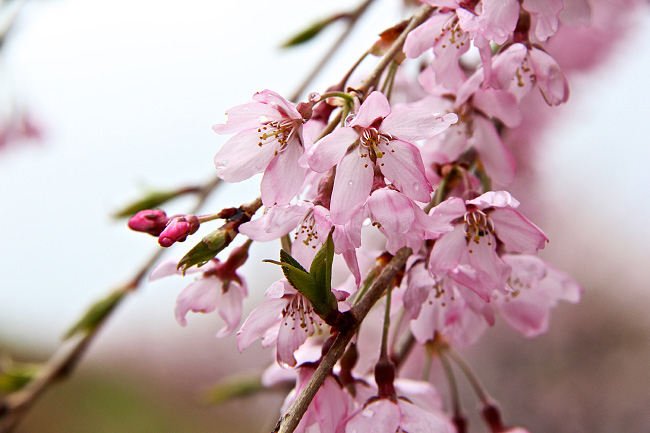 Questions? Ask in our forum.