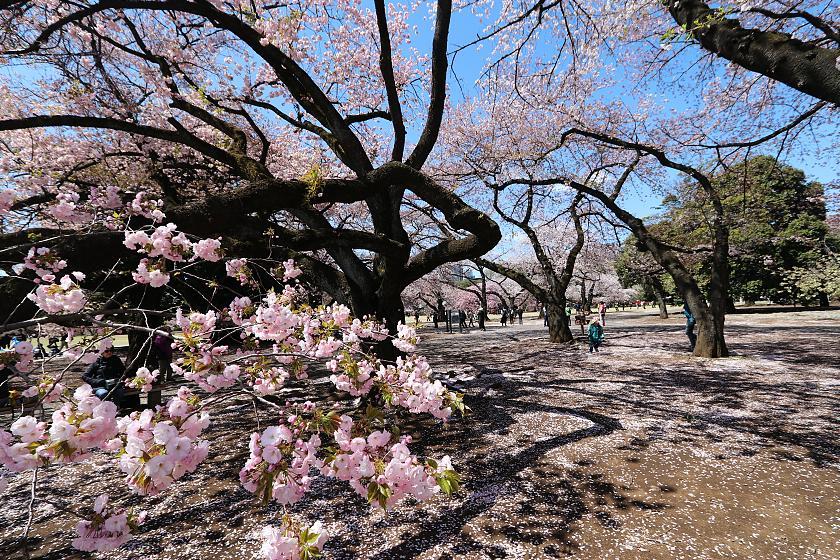 When Charles visited Tokyo three days ago on Sunday, the cherry trees in the city center were starting to shed their petals but still looked quite spectacular. However, the additional 72 hours since then and yesterday's rain have caused the season to proceed beyond its peak, although some nice views could still be enjoyed. Strong winds today and more rain tomorrow will likely bring the season to an end in the near future.
Meanwhile, many cherry trees in Tokyo's suburbs and surroundings, such as Showa Memorial Park, which I visited today, survived yesterday's rain better and continue to provide pleasant hanami conditions. Unfortunately, the rain forecast for tomorrow may shorten the season there.
Today at Ueno Park I observed a dramatic decrease in blossoms on and hanami parties below the cherry trees, although the views were still pleasant. Many petals have dropped, some of them victims of yesterday's rain, others separated from their comrades by the relatively strong wind today. Tomorrow's rain is likely to bring the hanami season to a close at Ueno Park.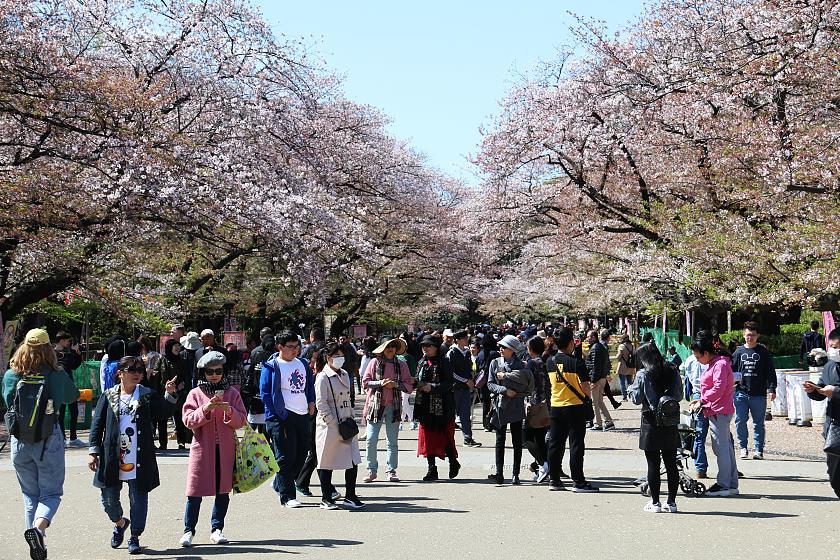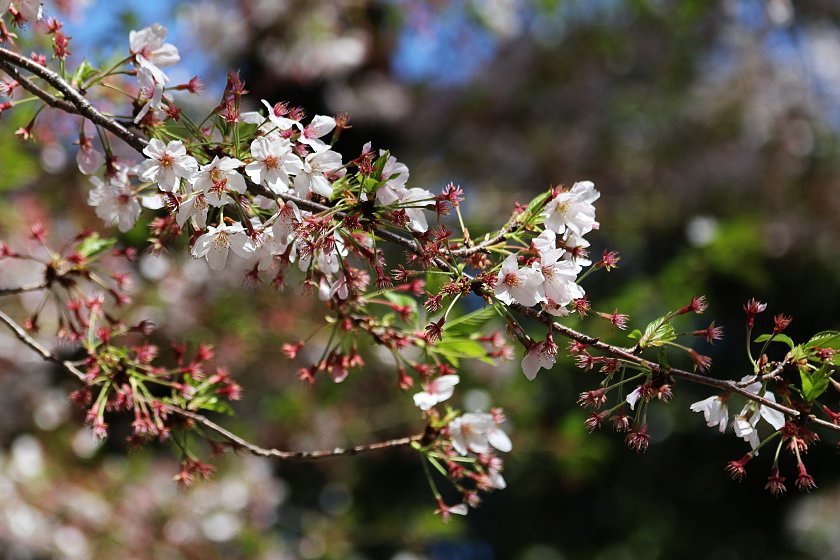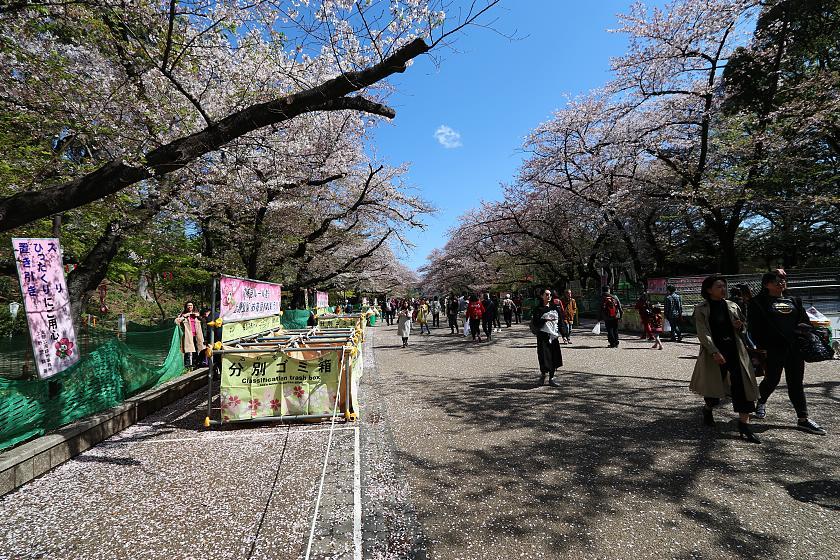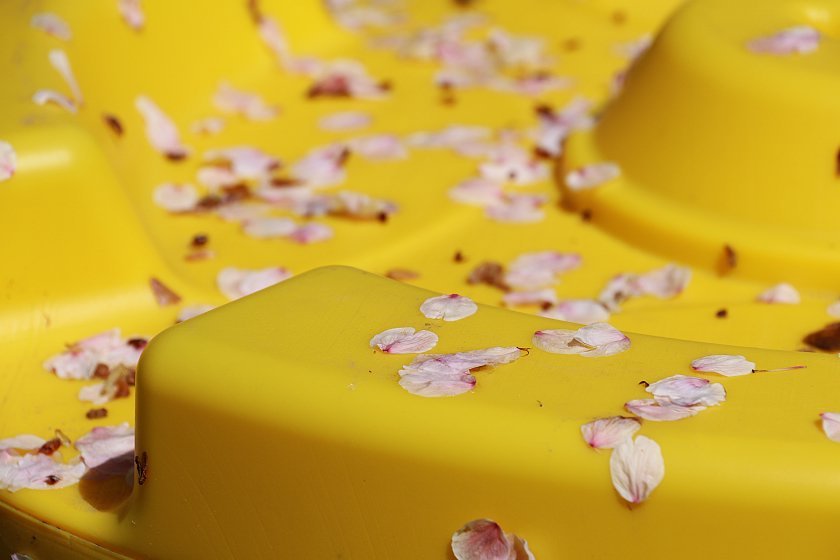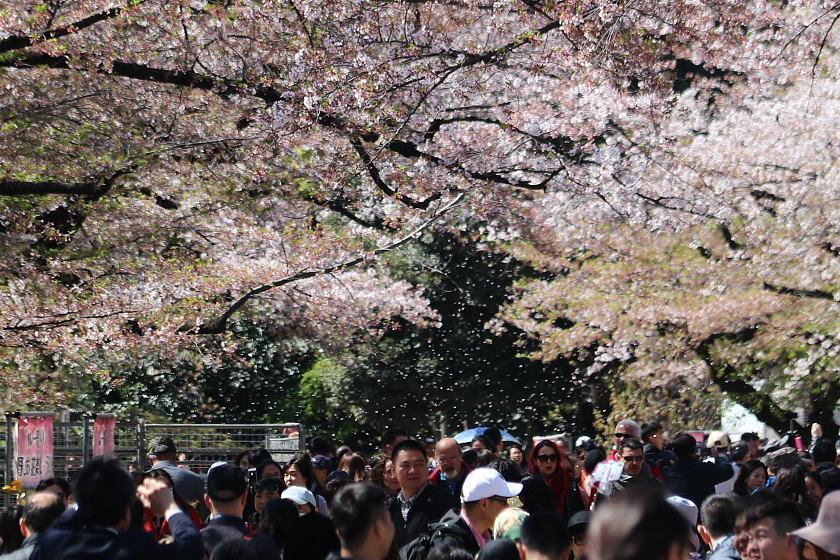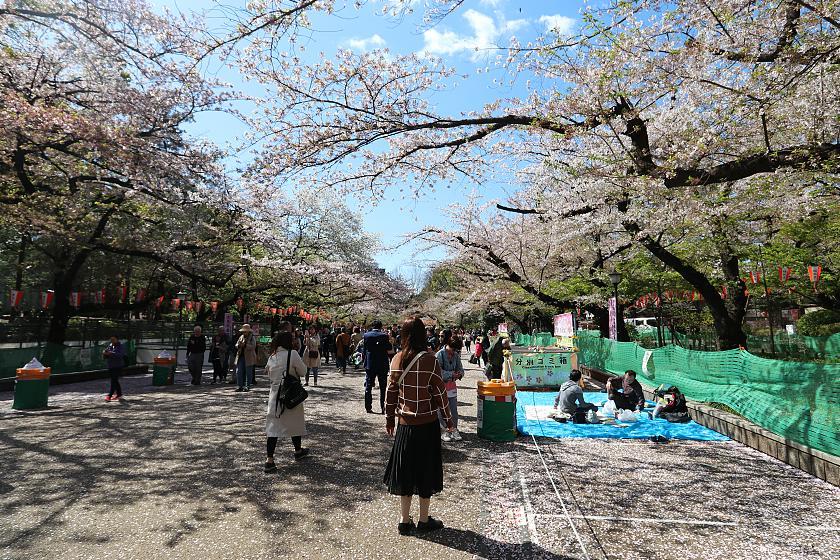 The Somei Yoshino cherry trees at Shinjuku Gyoen were also beyond the peak of their seasonal beauty, having lost considerable numbers of their petals. Meanwhile, large numbers of later-flowering cherry tree varieties continue to make Shinjuku Gyoen a paradise for sakura-seeking tourists. The late-blooming varieties will continue to bloom across Shinjuku Gyoen for another two weeks, making the park the best spot in central Tokyo for visitors who missed the main spectacle.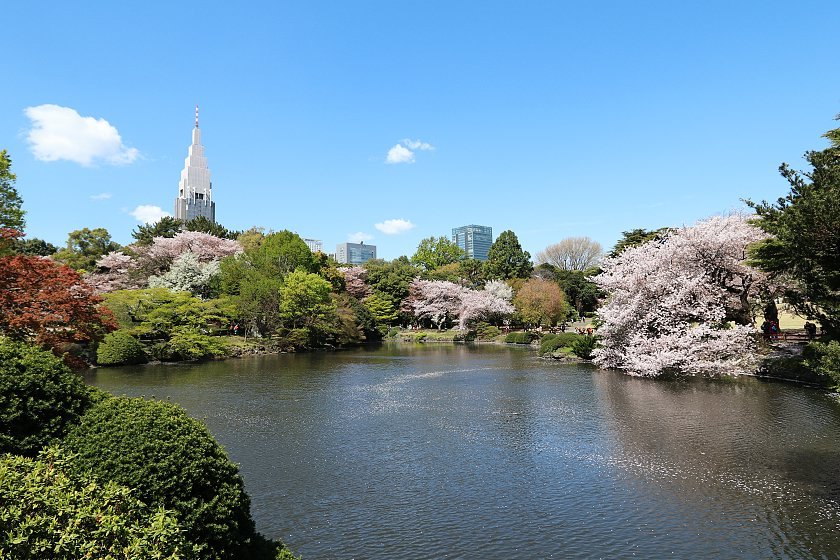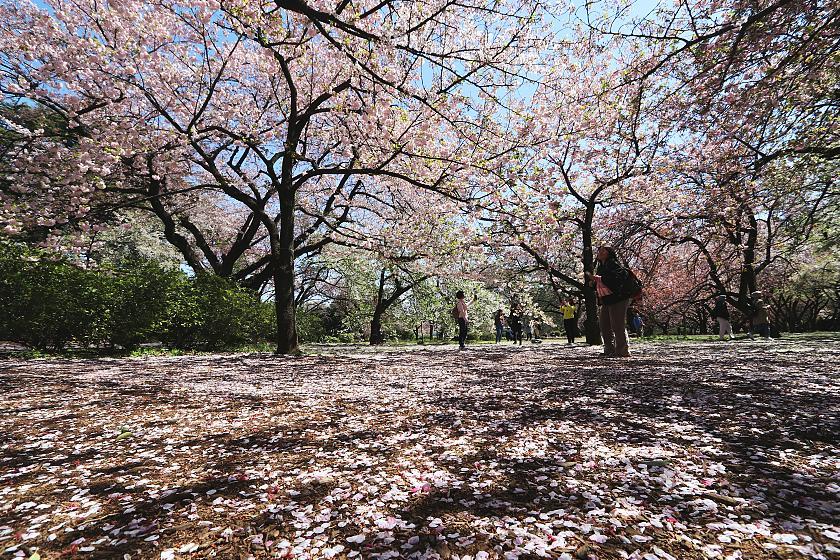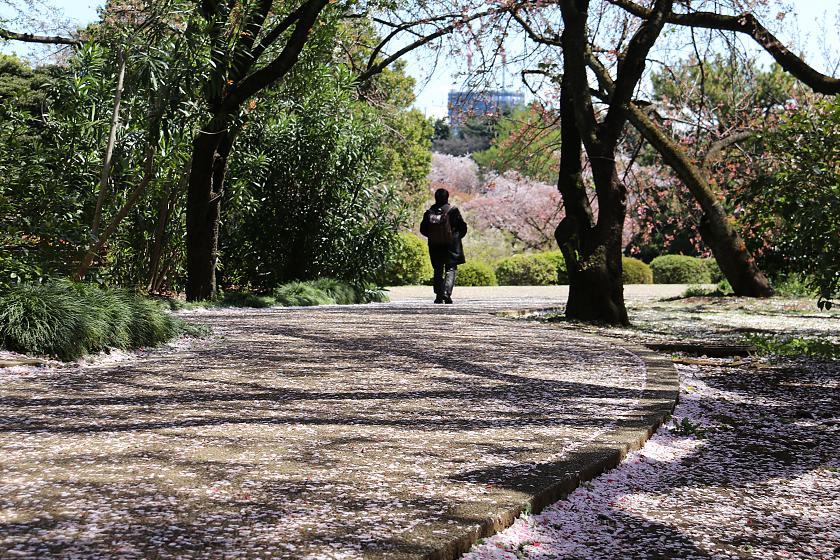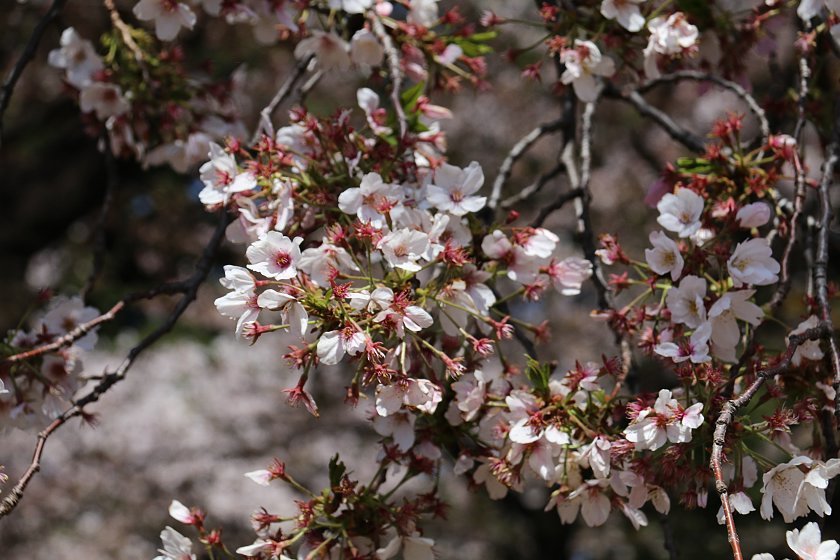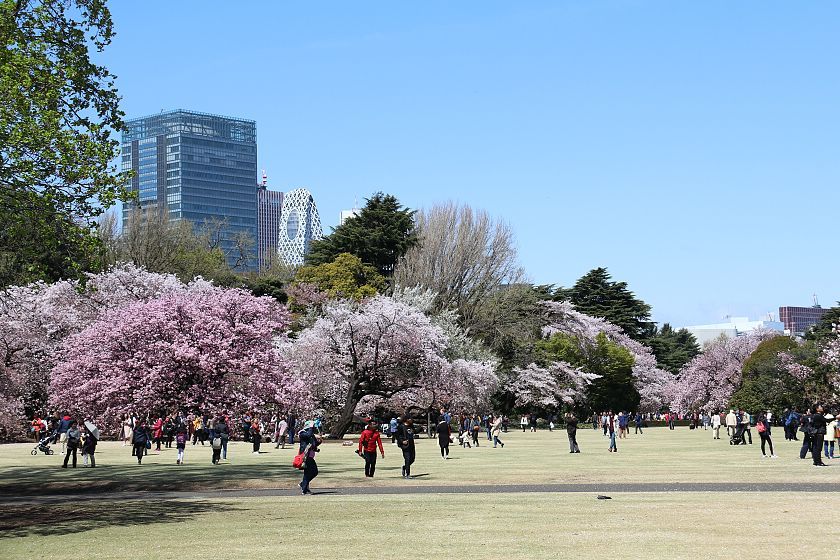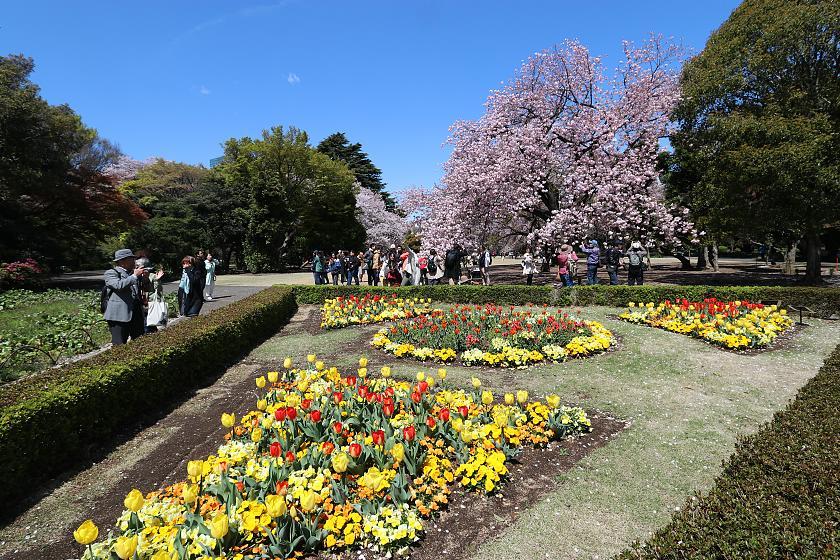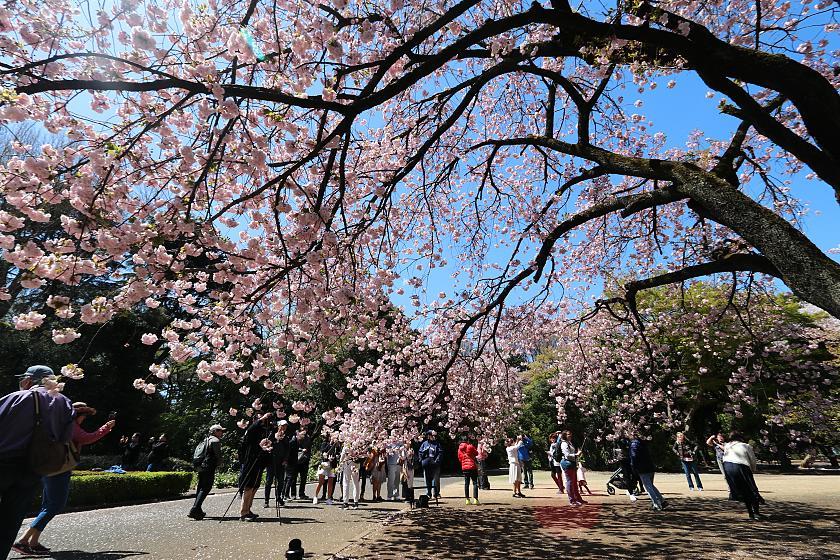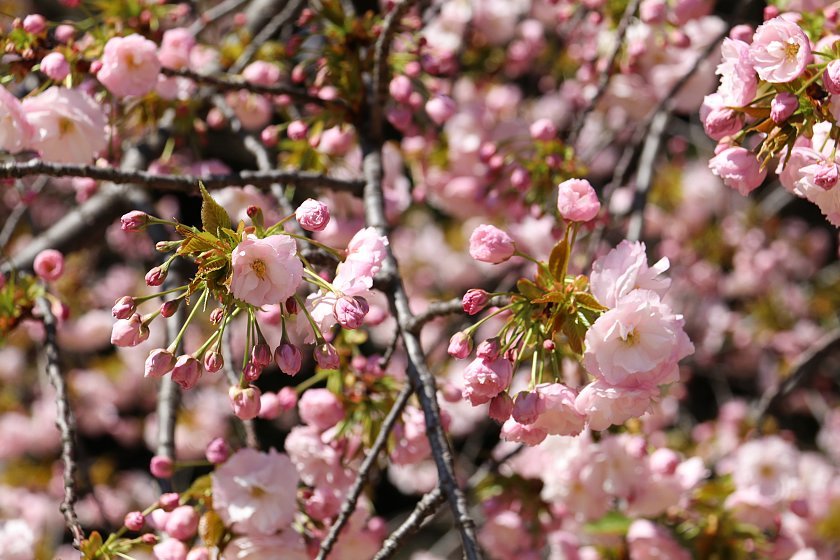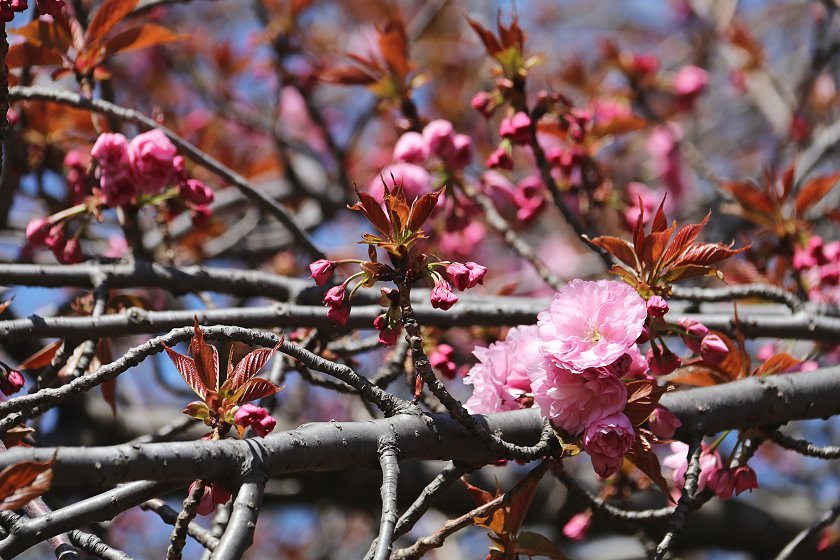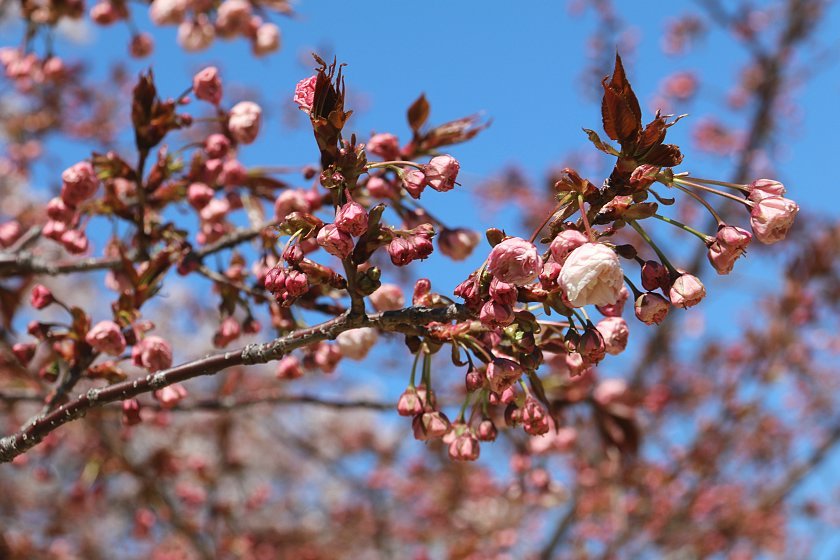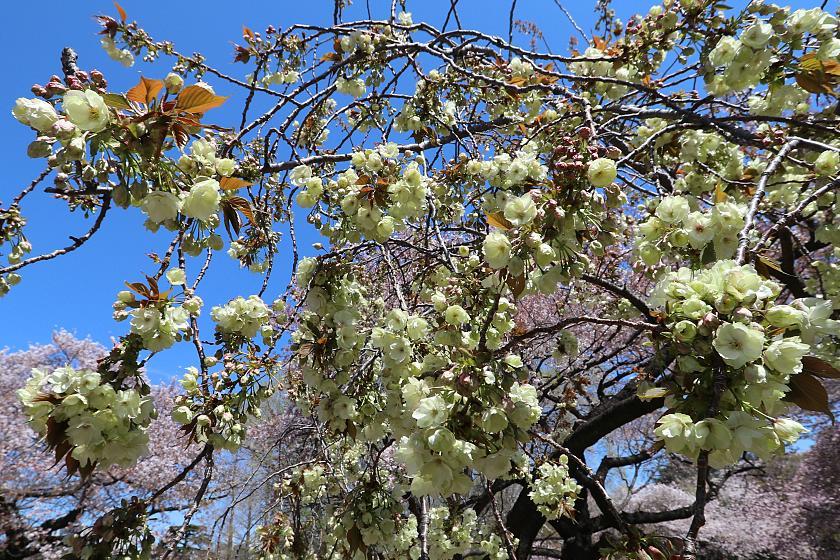 Cherry trees in Tokyo's suburbs typically bloom a few days later than their cousins in the city center. As a result, suburban parks are now among the recommended hanami spots for those in search for good viewing conditions. Among these parks, Showa Memorial Park in Tachikawa City, a 30 minute train ride west of Shinjuku, is one of the largest and most pleasant.
Yesterday's rain has taken a small toll on the blossoms; however, the cherry trees around Showa Memorial Park generally survived in relatively good shape and provided for highly pleasant hanami conditions today. Unfortunately, more rain is in the forecast for tomorrow which may shorten the season, although quite a few blossoms still looked quite sturdy and may be able to survive the rain.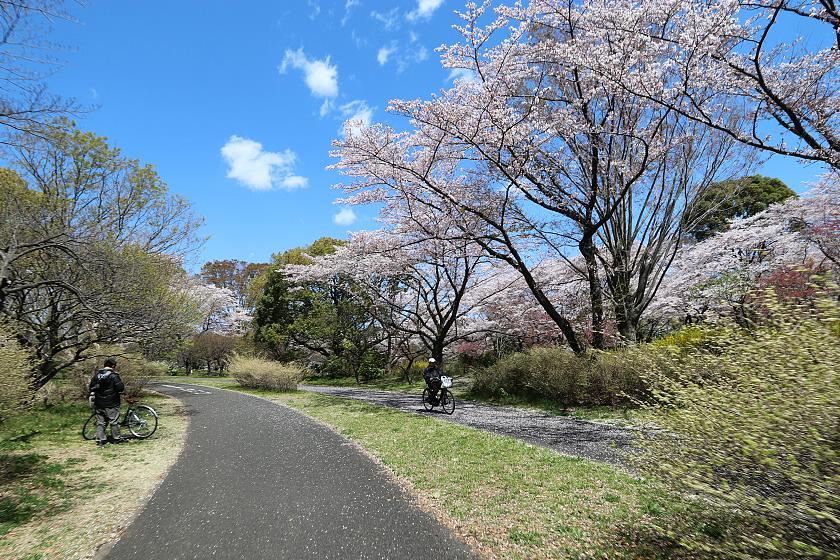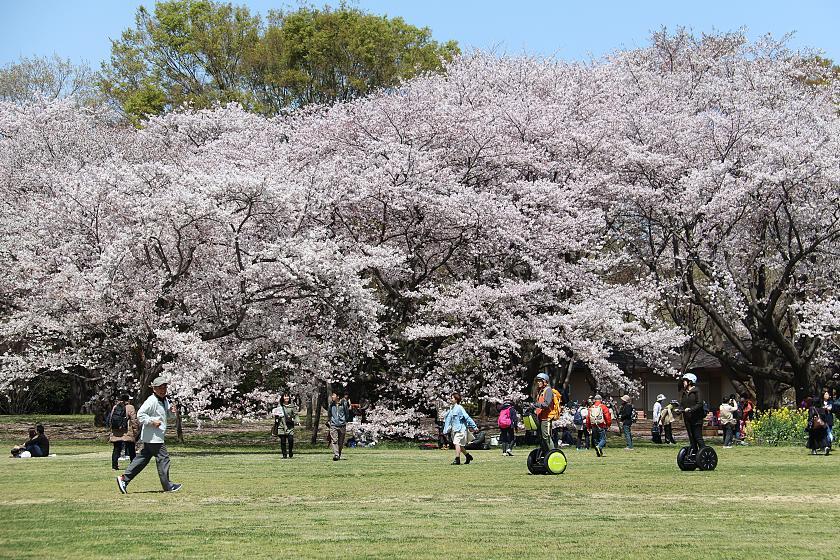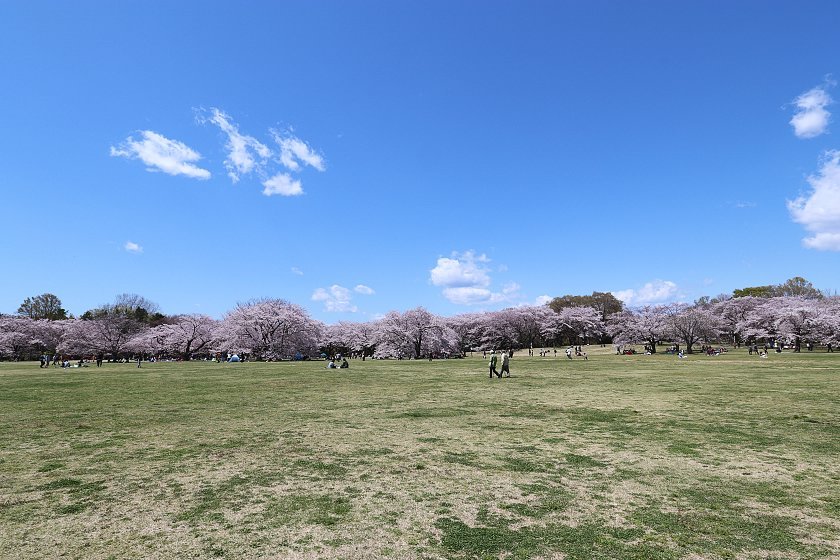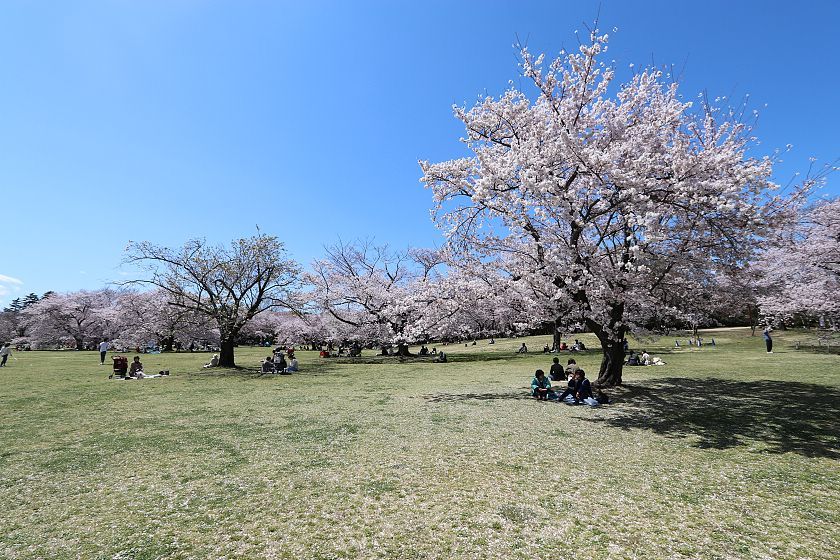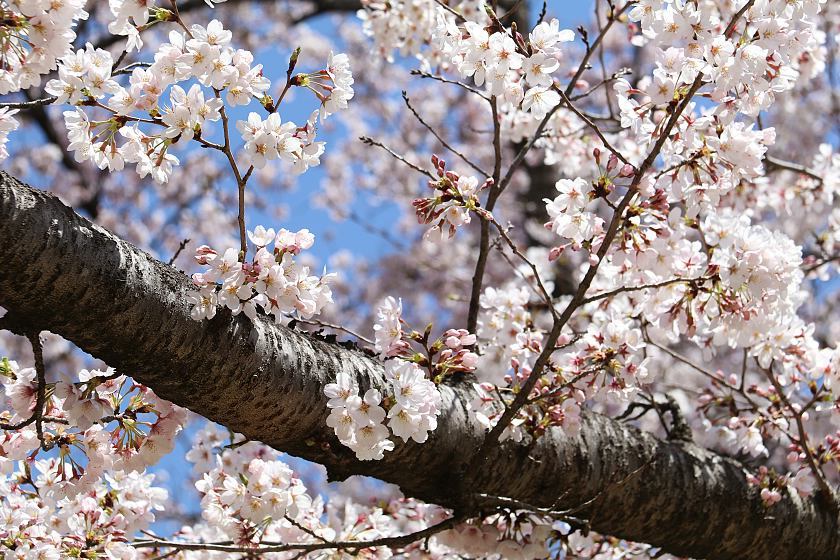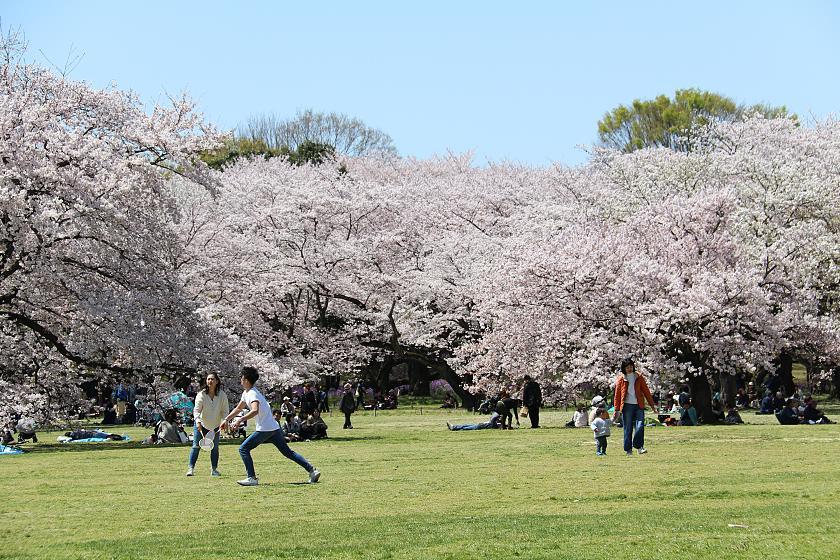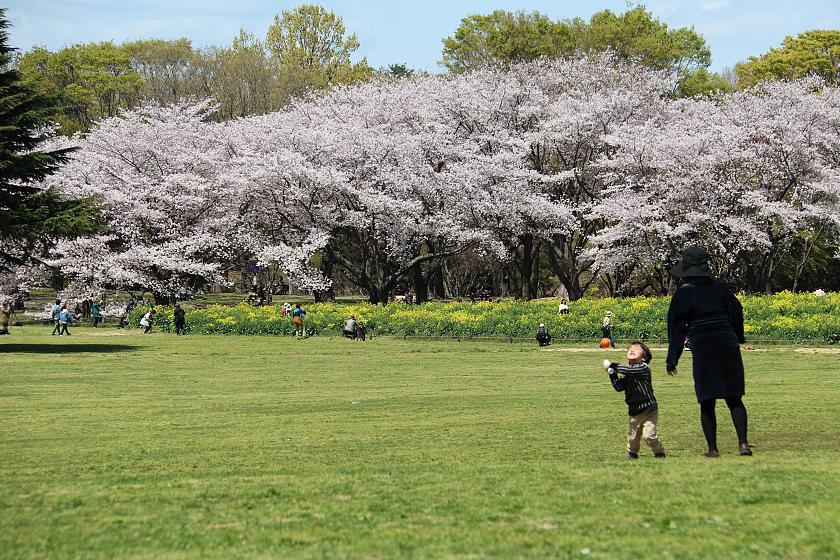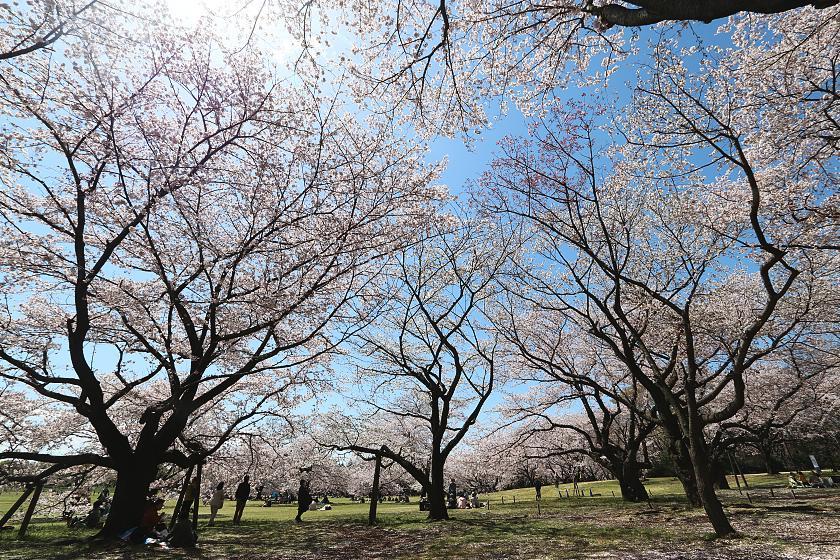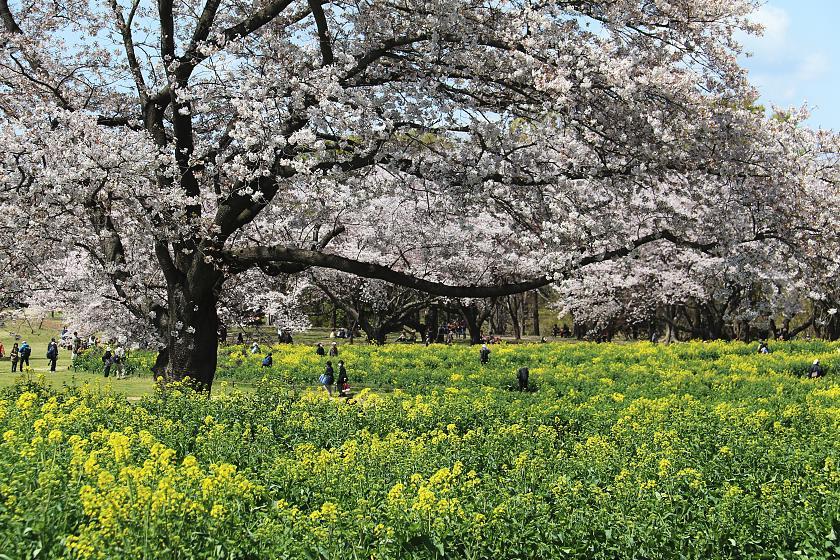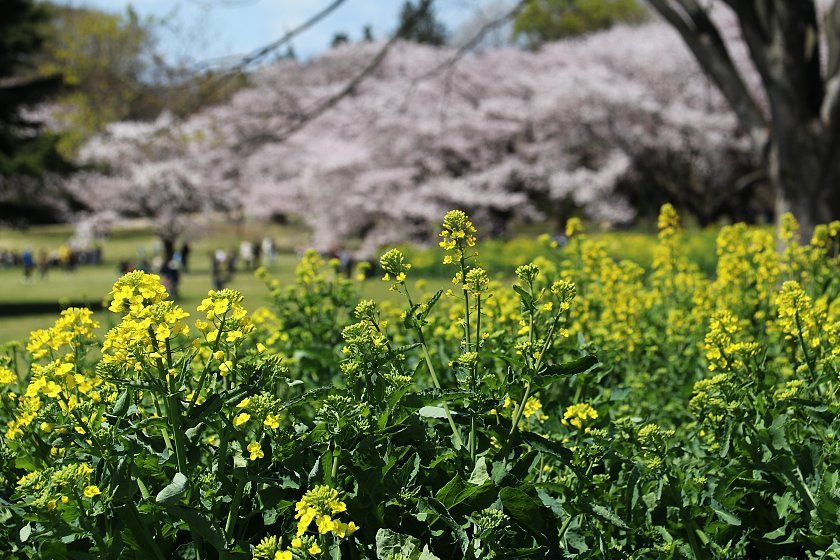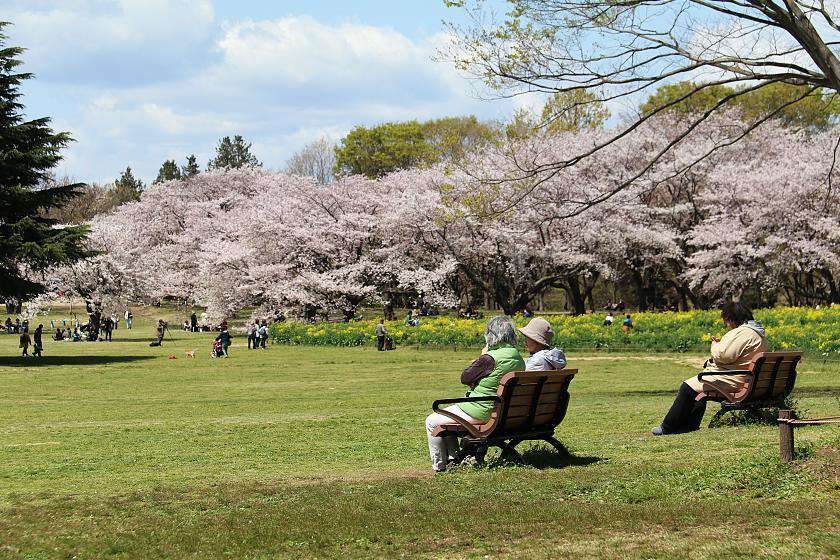 Questions? Ask in our forum.