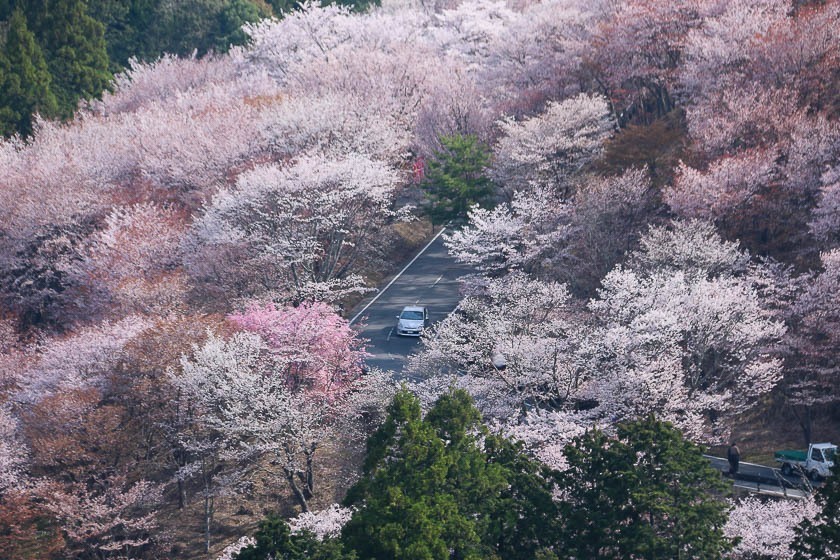 The sakura season is approaching its end in Tokyo and Kyoto and moving northwards. Fukushima is one of the first cities in the Tohoku Region to reach full bloom today, a mere four days after announcing the opening of its first blossoms (kaika).
Today, I visited Mount Yoshino in Nara Prefecture to check out thousands of cherry trees that grow on the slopes of the mountain. Most of the cherry tree varieties there are of the Yamazakura variety. I visited three out of the four areas the mountain is divided into: Shimo Senbon, Naka Senbon and Kami Senbon, and am pleased to report that the season at Yoshinoyama is at its peak now and at the best I have ever seen before. I expect the best viewing period to continue through this week. Rain is forecast on Friday and that may have a negative impact on the cherry blossoms especially those in the Shimo Senbon area.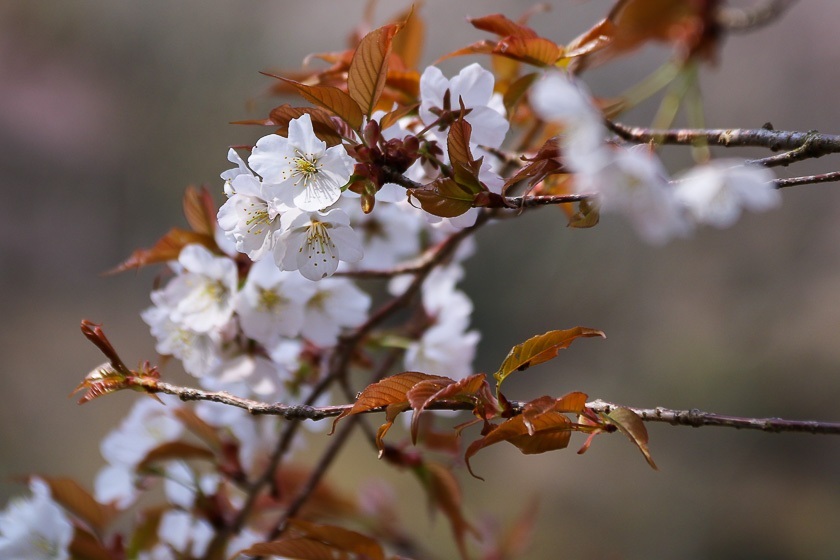 The areas from Shimo Senbon to Naka Senbon are illuminated in the evenings from 18:00 to 22:00 until April 22, 2018. Note that the ropeway from Yoshino Station to midway up Shimo Senbon is closed this spring and visitors will either have to walk or take the bus.
Shimo Senbon is the lowest part of the mountain closest to Yoshino Station. Full bloom was announced in this area on March 31, 2018, and today, I found the blossoms to still be at their best. There were lots of flowers to see which made the winding uphill walk more bearable. I expect the flowers here to remain at their best for the rest of the week though the forecast rain on Friday could shorten their lifespan.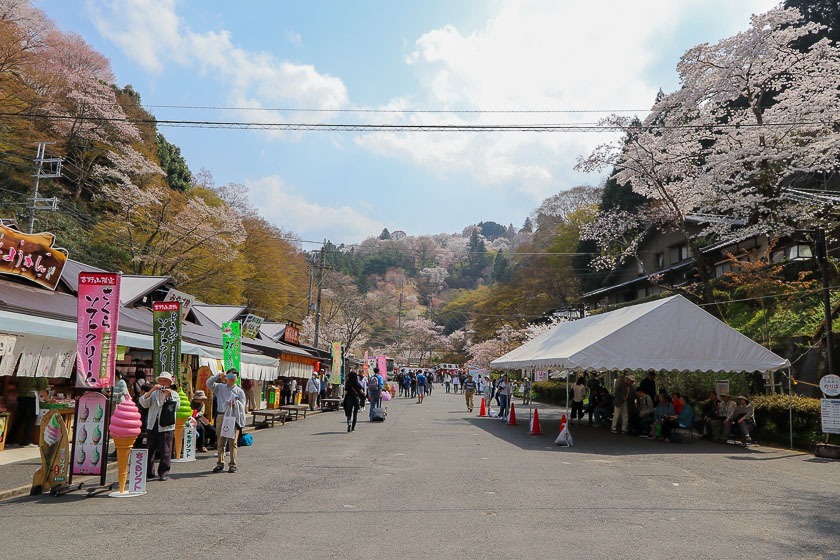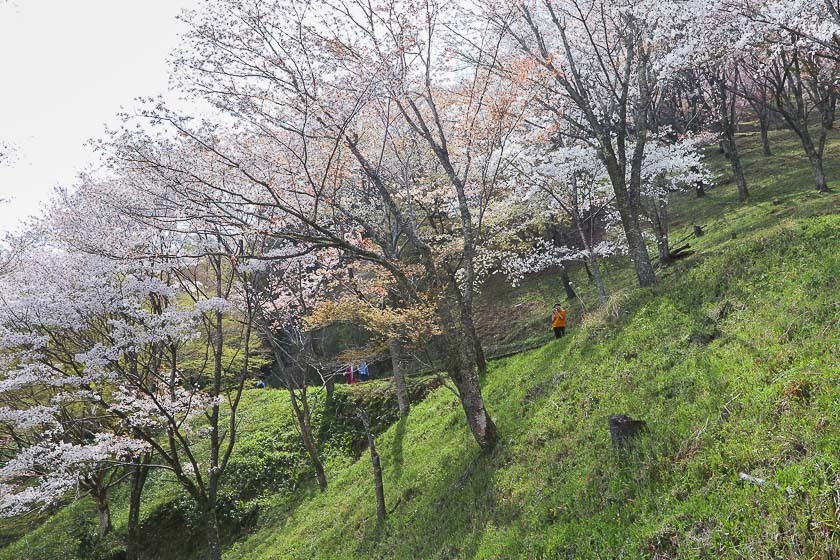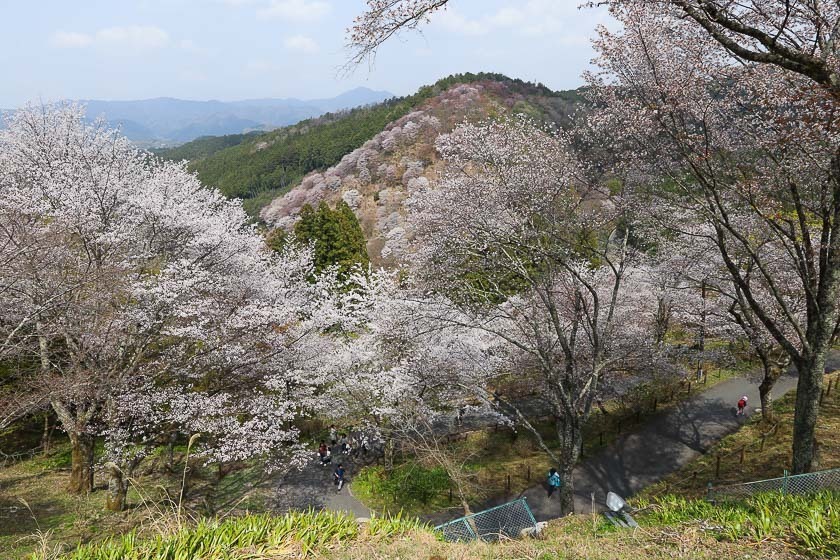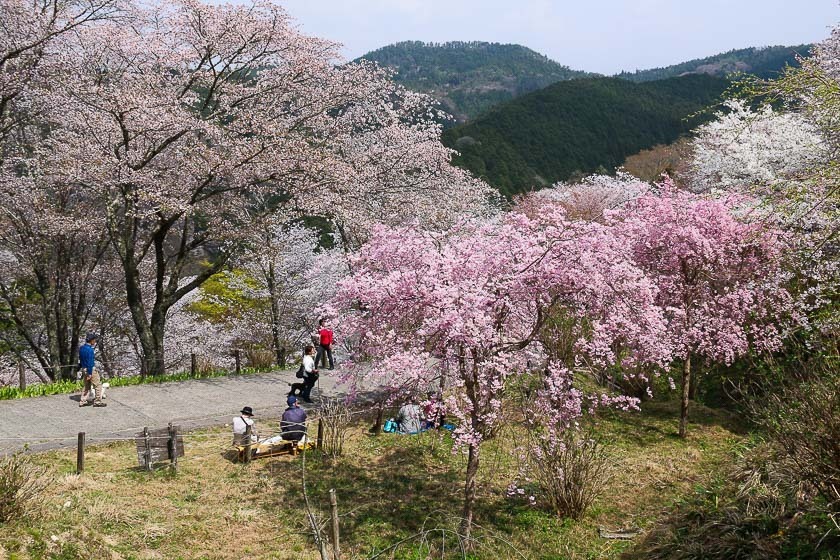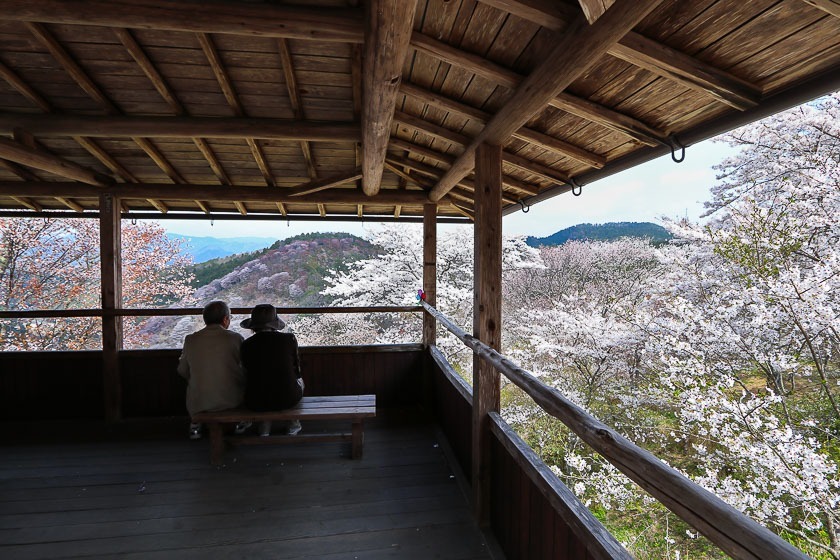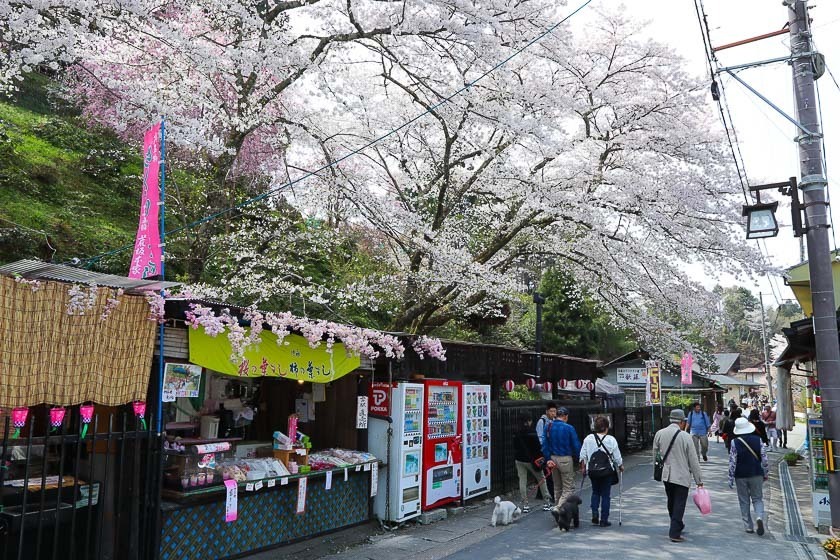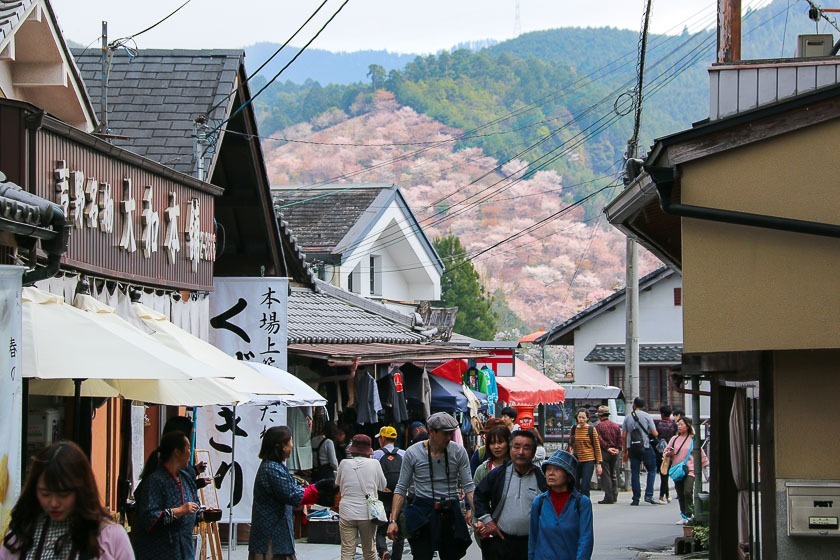 Moving on further into the mountain, I made my way towards Nyoirinji Temple and onto the hiking trails which are covered with cherry trees. Full bloom was reported here yesterday on April 1, 2018, and they were still beautiful to look at. Like at Shimo Senbon, I expect the flowers here to remain good for the rest of the week and the forecast rain to negatively impact the longevity of the blossoms.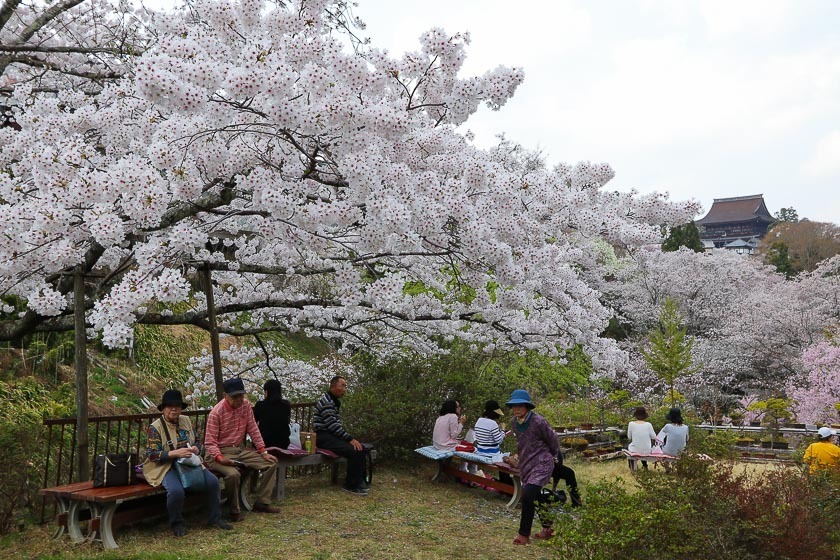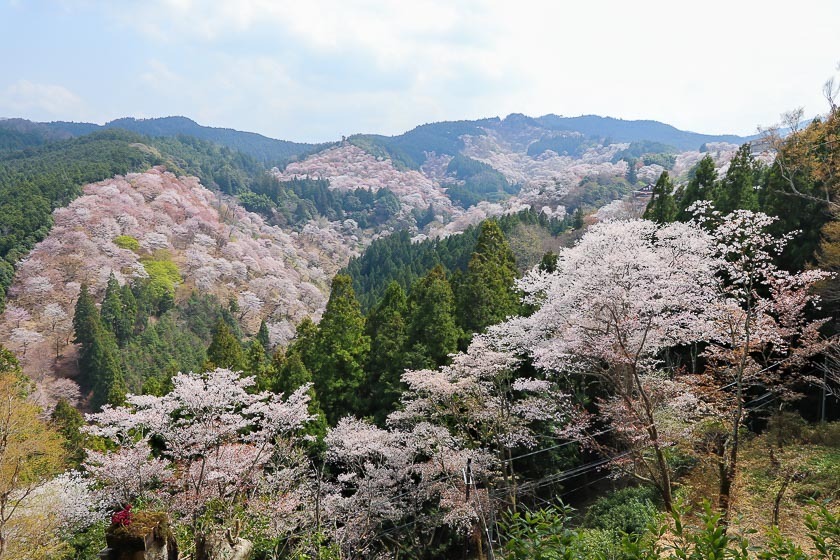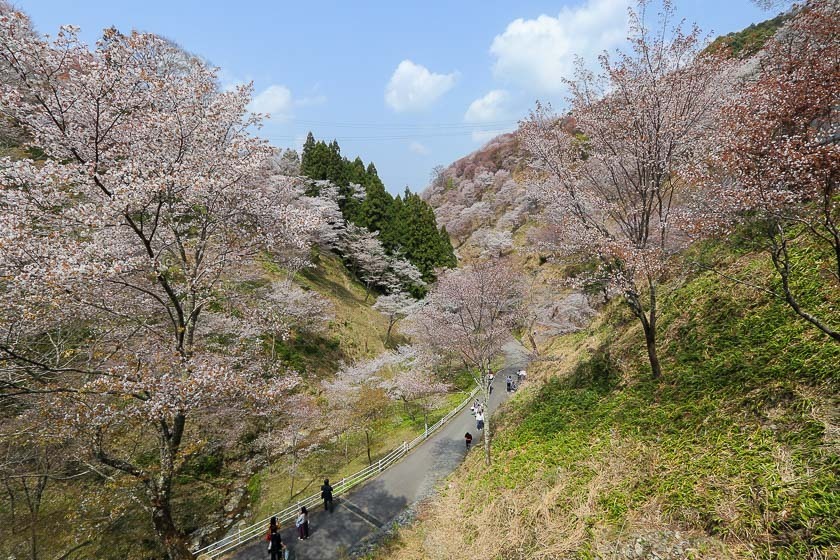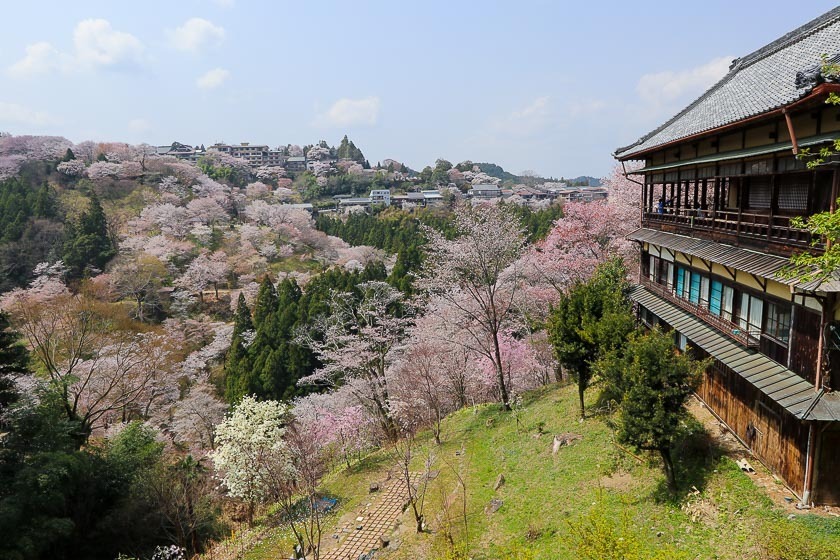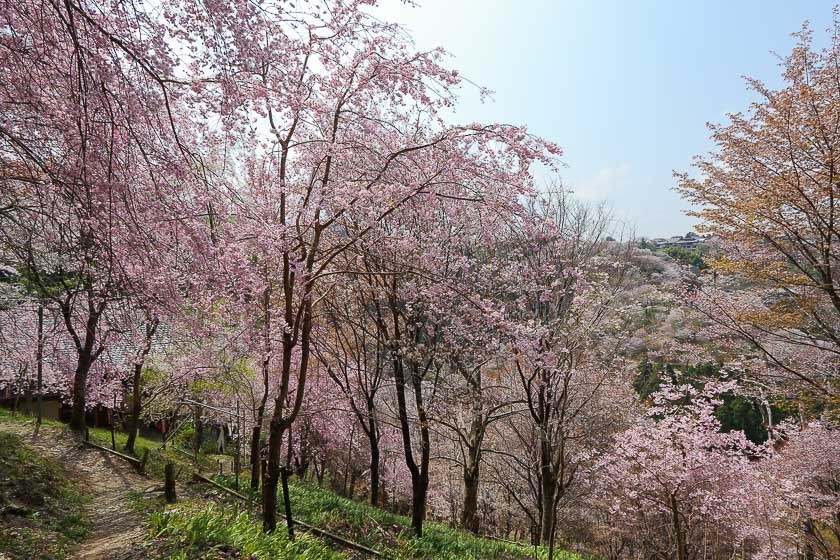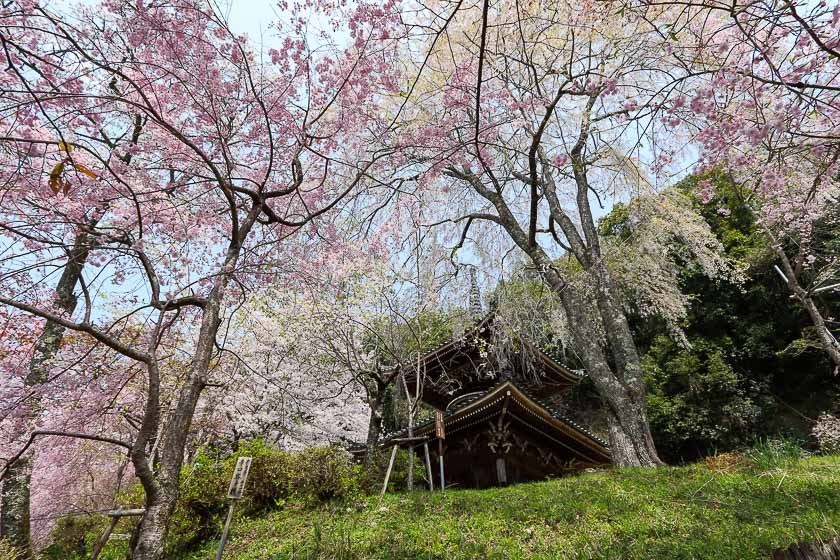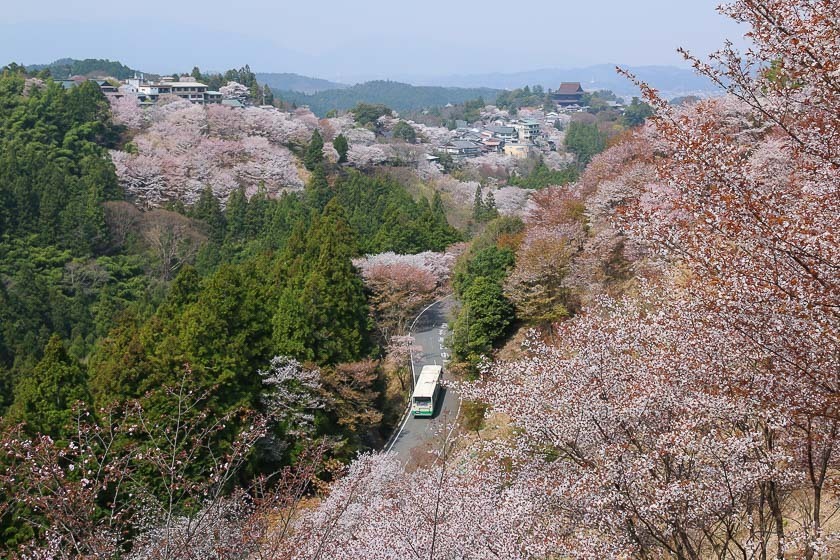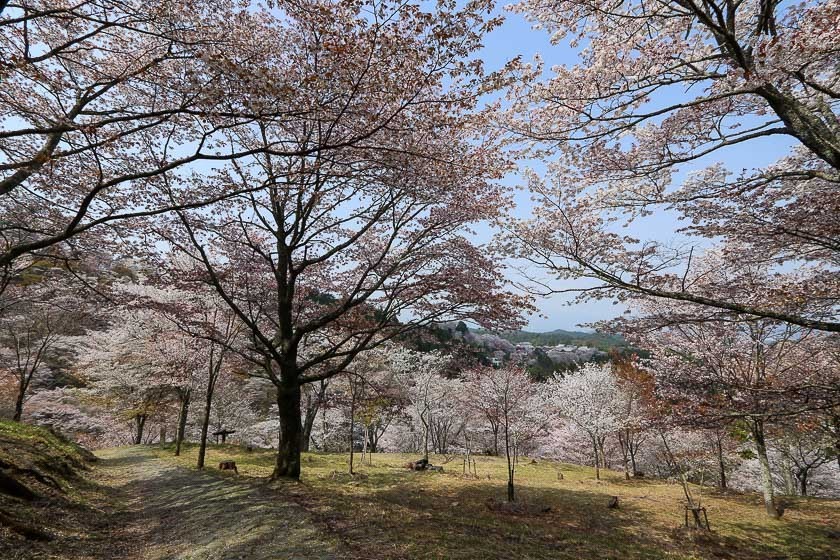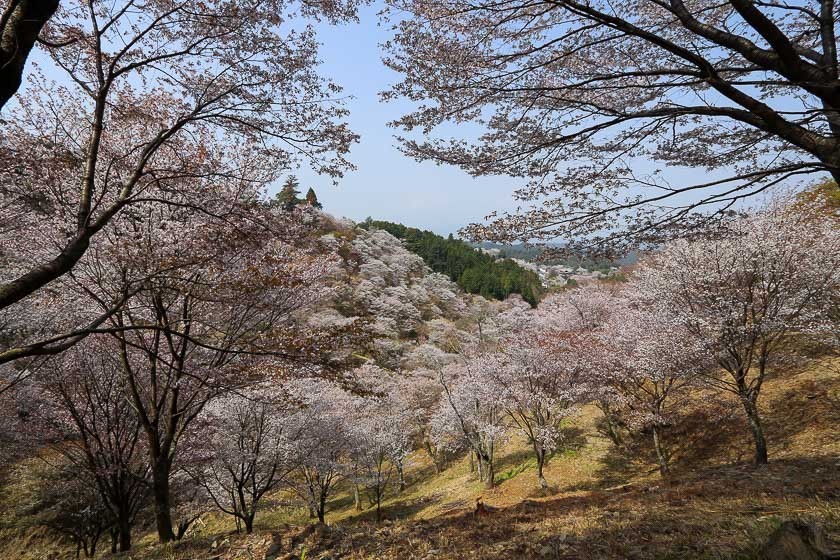 My last stop for the day was Kami Senbon, almost at the top of the mountain. Most of the blossoms were open and at their best, but there were still some unopened blossoms which are likely to open in the next day or two. I expect the best viewing period to continue through the week and possibly into next week despite the rain.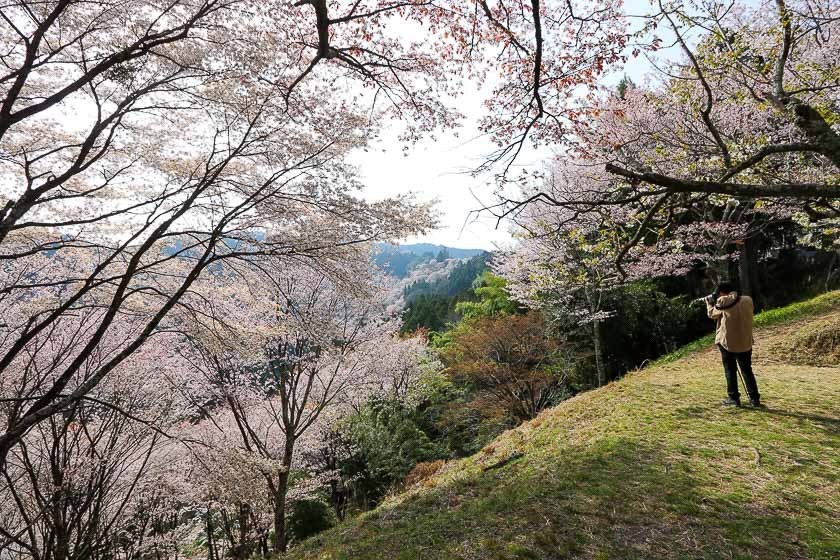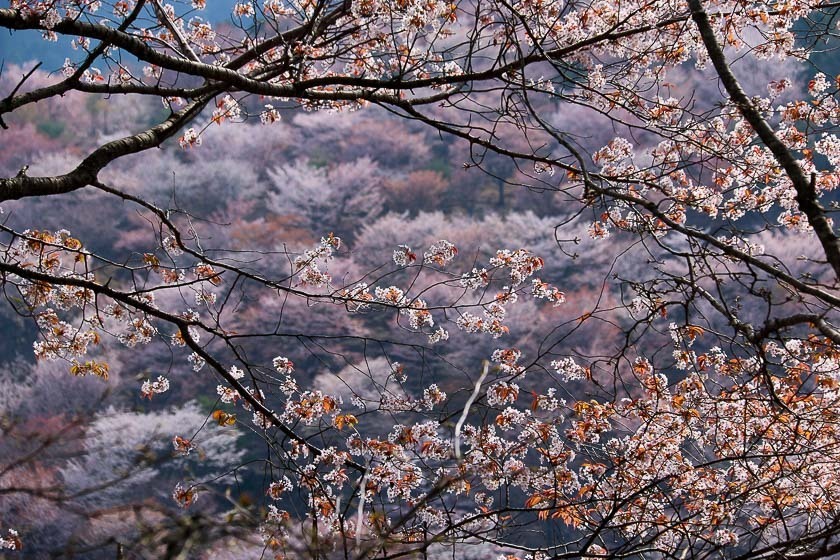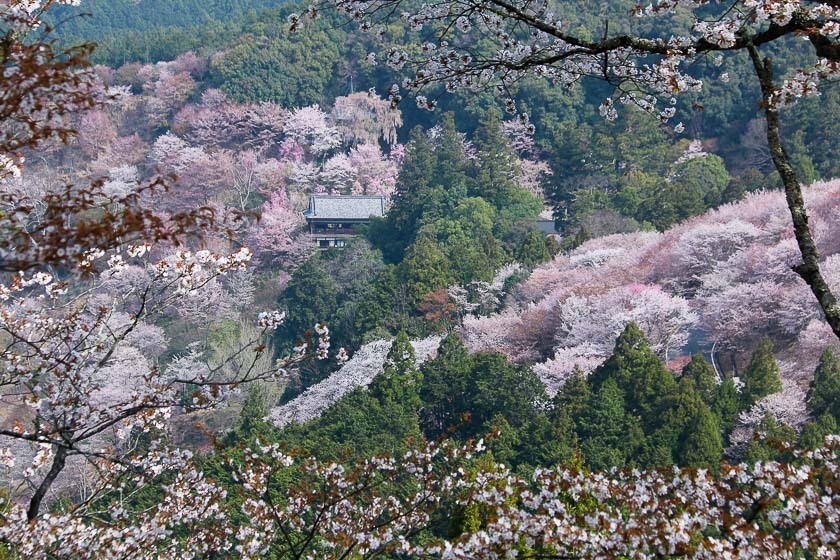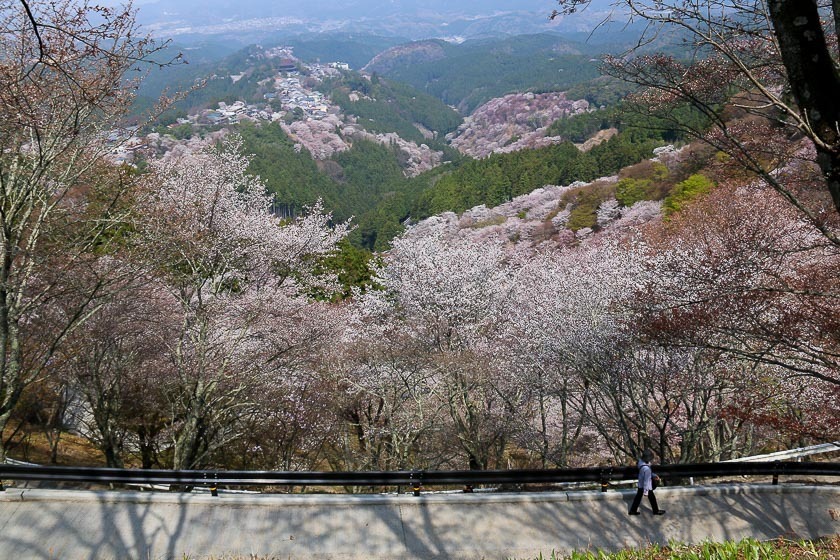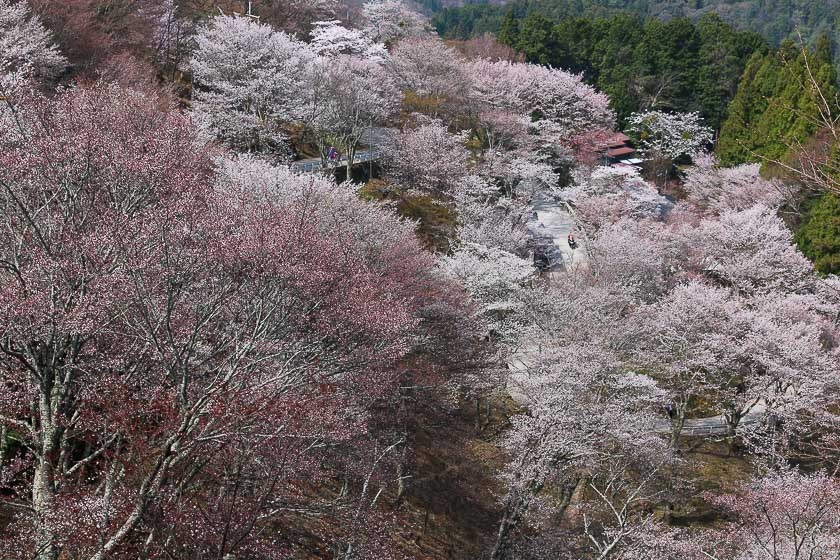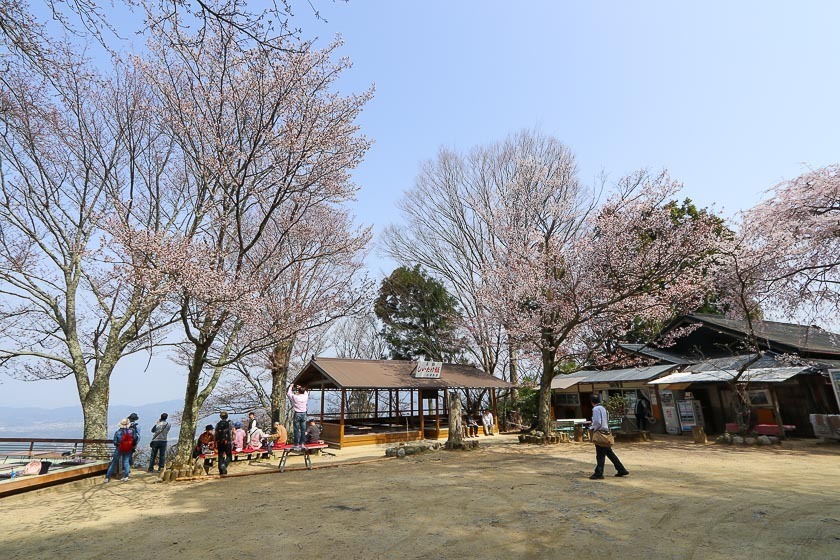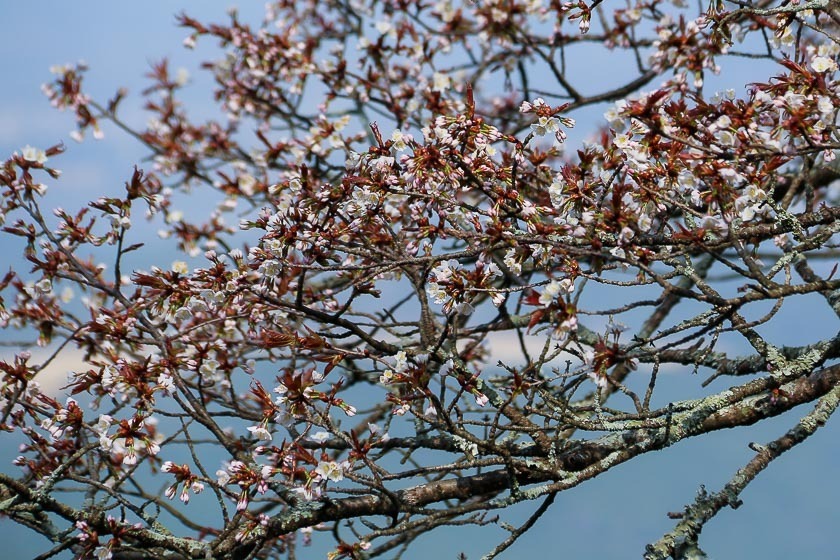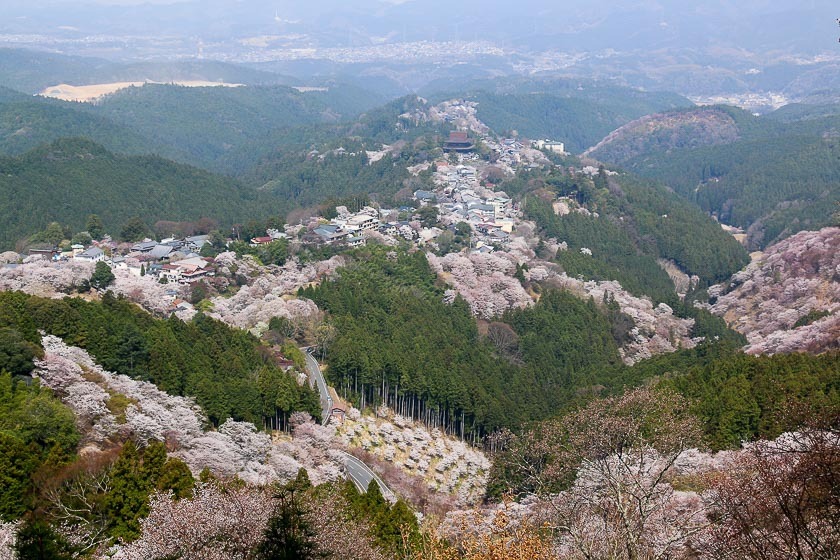 Questions? Ask in our forum.