Tokyo: Approaching Full Bloom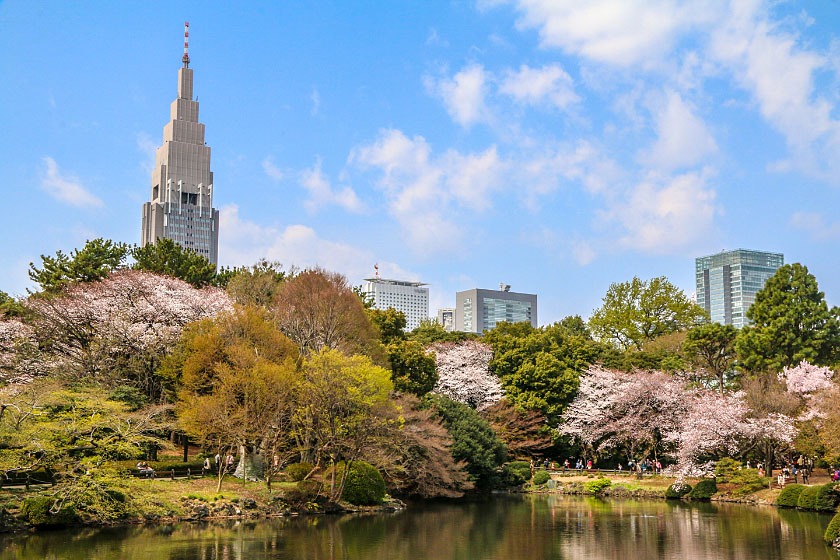 The cherry blossom season is now in full swing as major cities across southern and central Japan are seeing their blossoms opening this week. And ahead of the pack as usual, Tokyo is now just reaching its best viewing this week.
Elsewhere in the country, southerly Fukuoka and Nagasaki, as well as central cities like Kyoto's blossoms are still opening this week and are expected to reach their full bloom next week.
In Tokyo, with temperatures looking to be relatively mild over the next week, we expect Tokyo's best blossom spots to be at their best viewing from today through late next week.
Today, I headed to the capital myself to check on the state of some of Tokyo's best viewing spots.
My first stop today was at Ueno Park, where, I'm happy to report, the trees have already almost reached full bloom. Compared to Sam's report of still-opening blossoms just three days ago, today the sakura (cherry blossoms) have reached about 75% full bloom in most parts of the park.
Barring unexpected strong bad weather in the next few days, the blossoms here should be at their best this weekend and most of next week. For those able to come at night, many of the trees will also be illuminated in the evenings from 17:00 to 20:00 until April 7.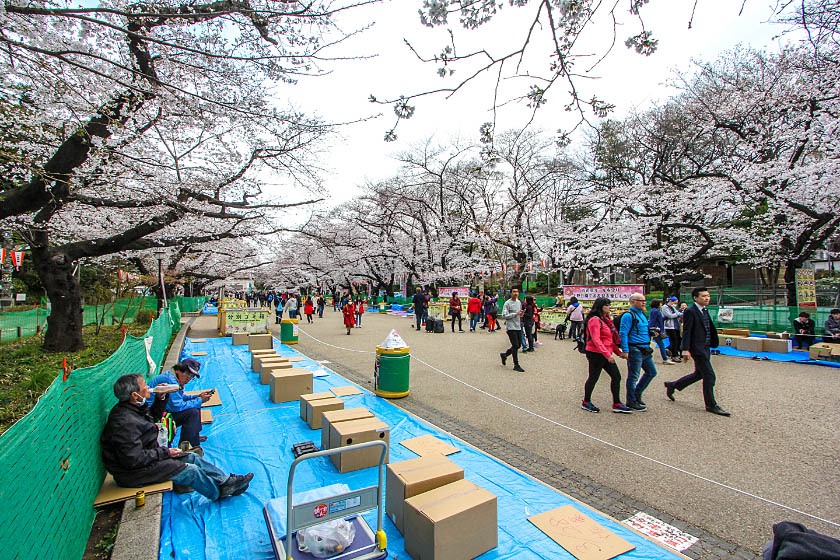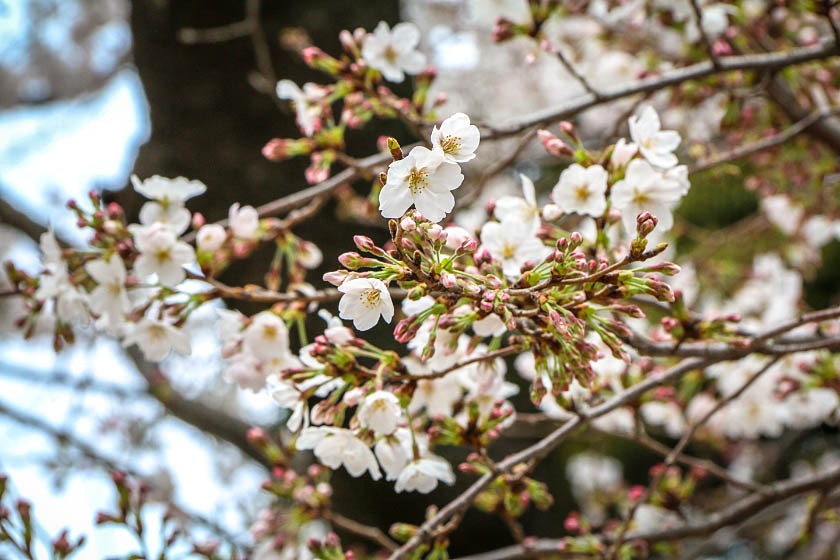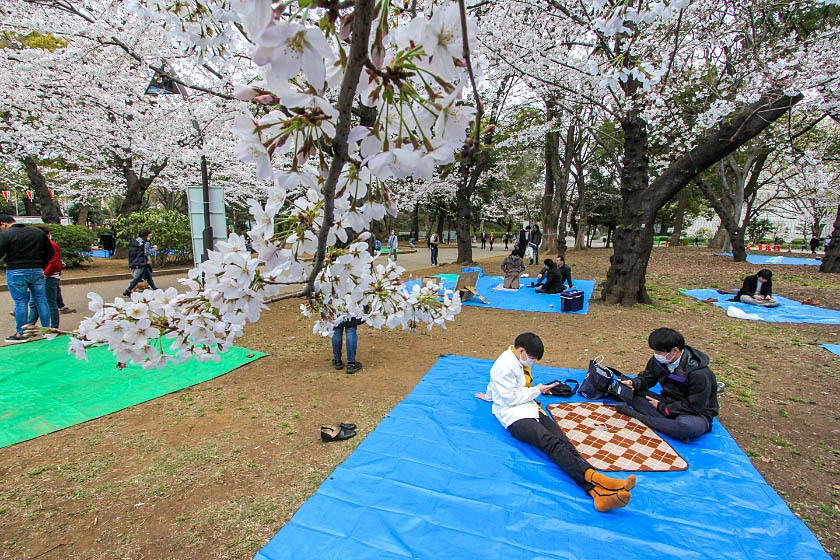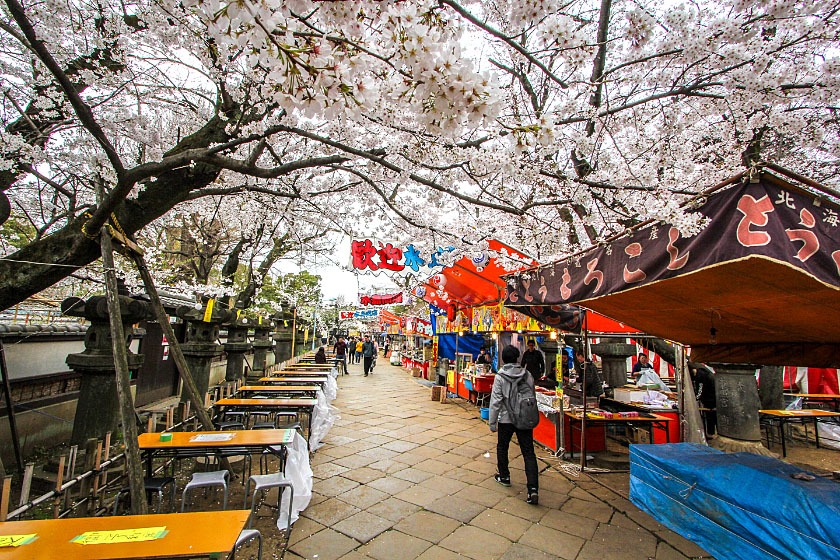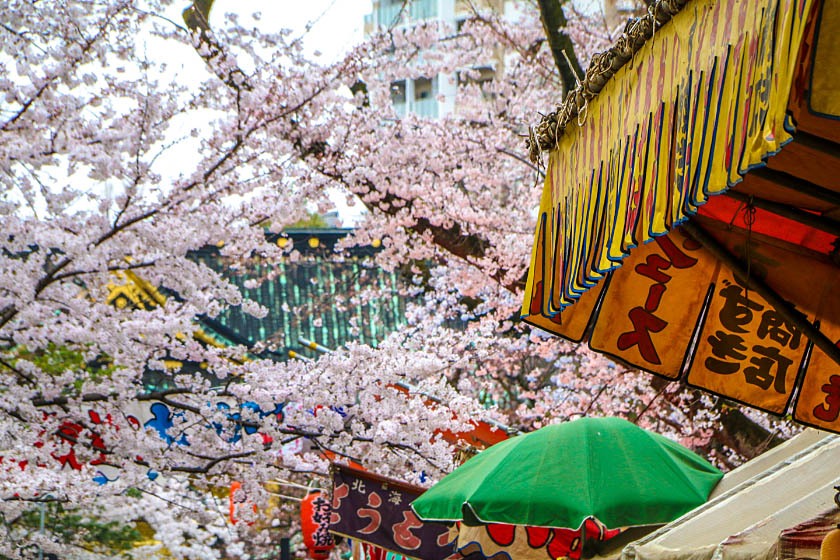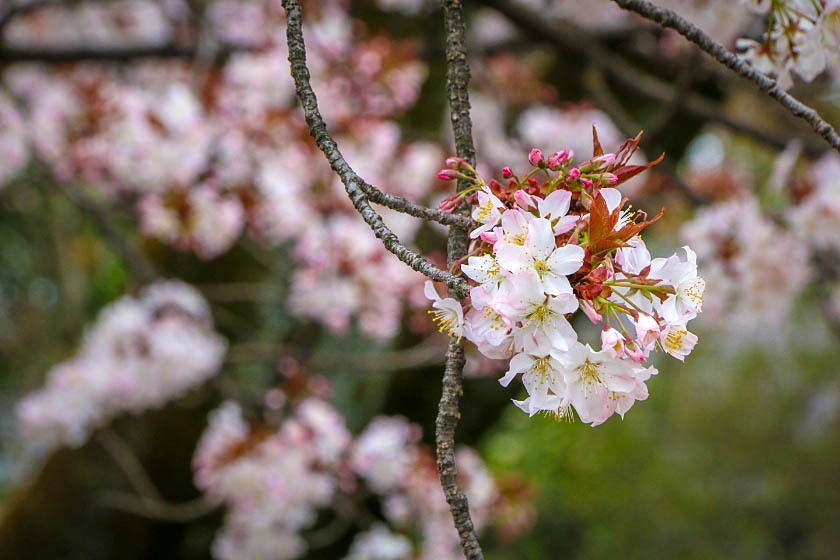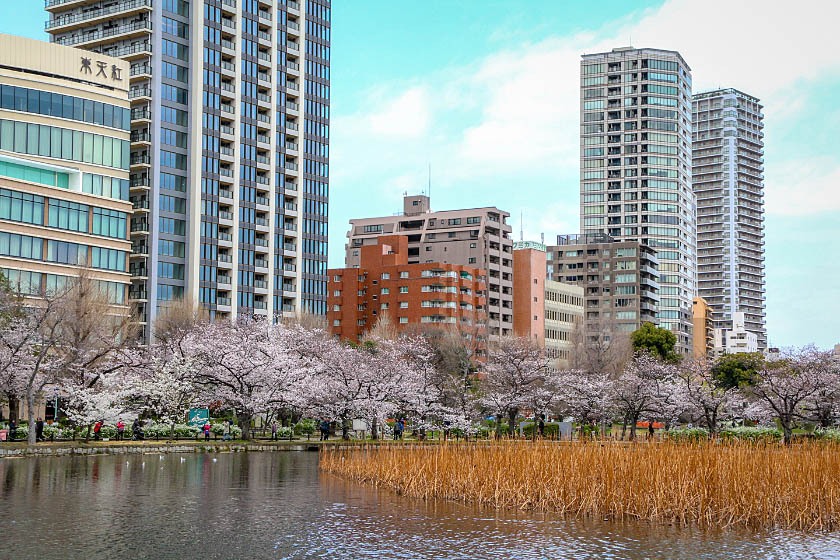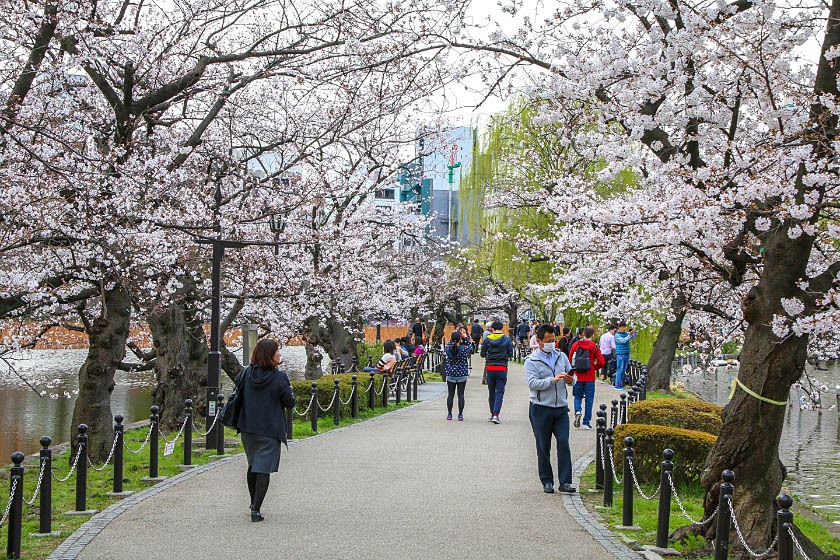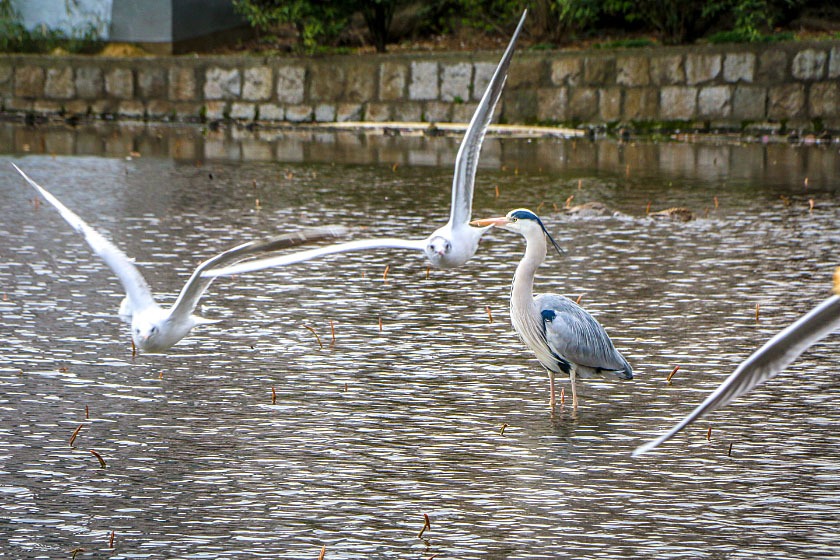 My next destination for the day was to the massive Shinjuku Gyoen National Garden not far from Shinjuku Station. I found most of the many Somei Yoshino cherry trees around the park either at very near full bloom today.
Some of the earlier-blooming sakura varieties that the park features in a grove near the Sendagaya Gate were also at full bloom.
If the good weather continues, the mainstream Somei Yoshino trees here will likely remain at their best viewing through next week, with later-blooming tree varieties in the park continuing even later.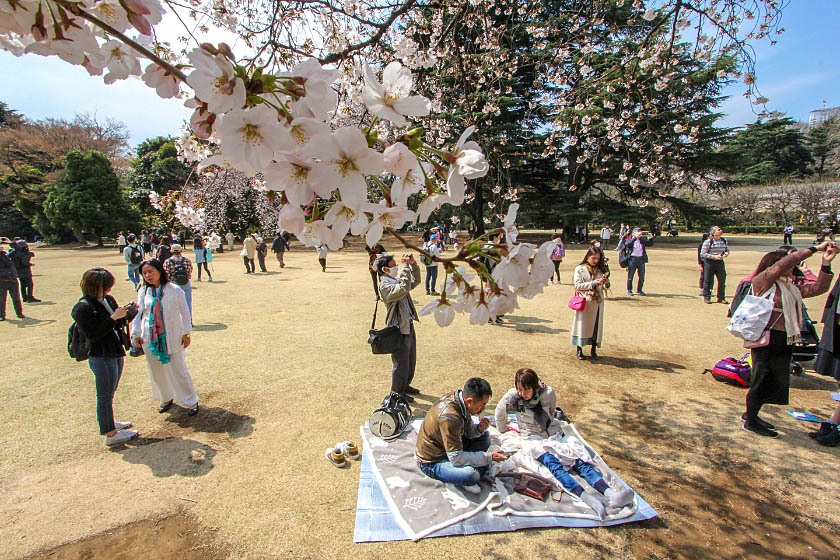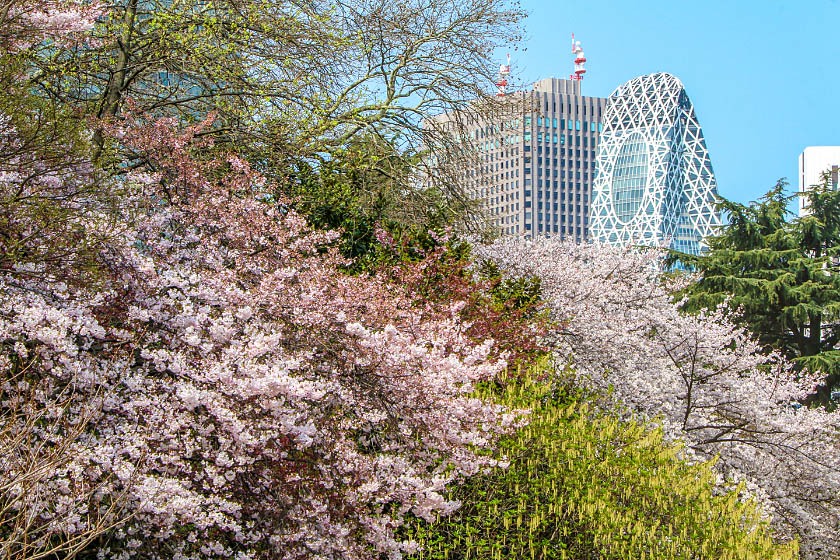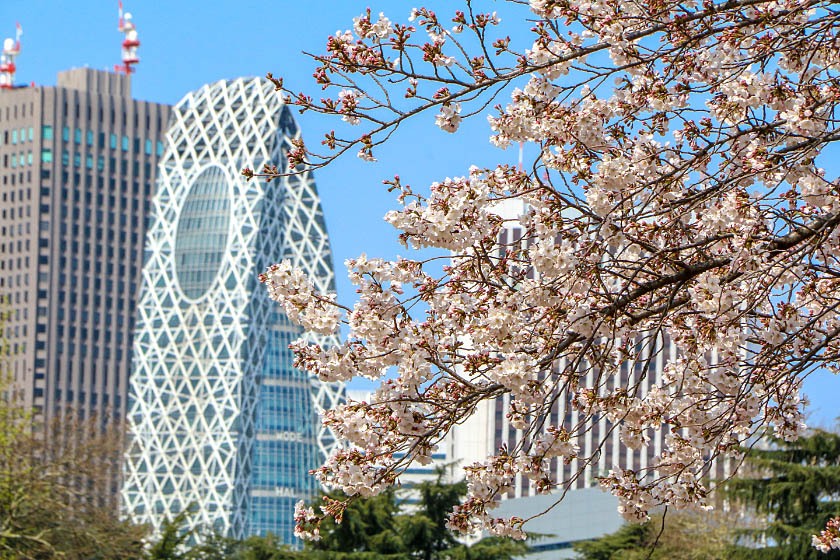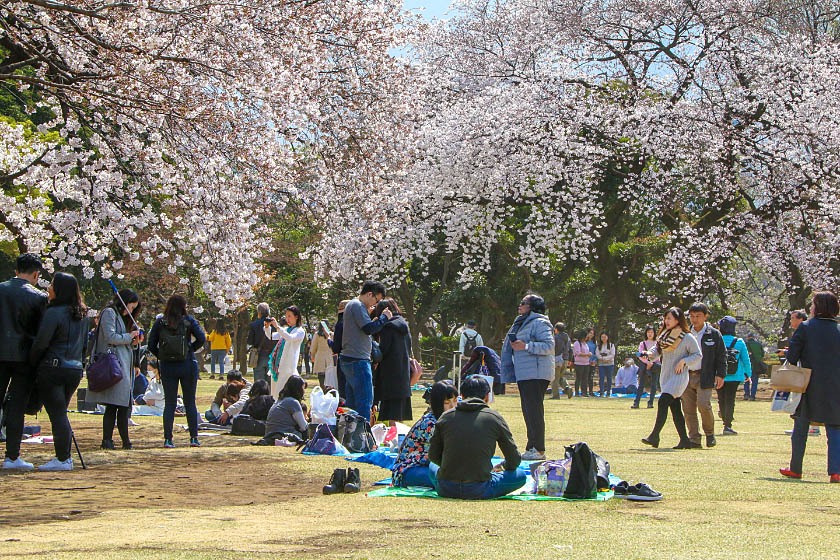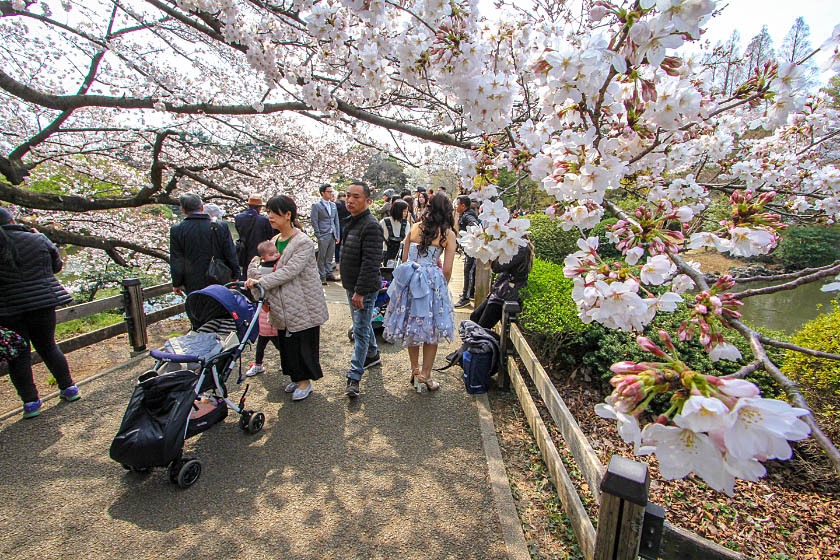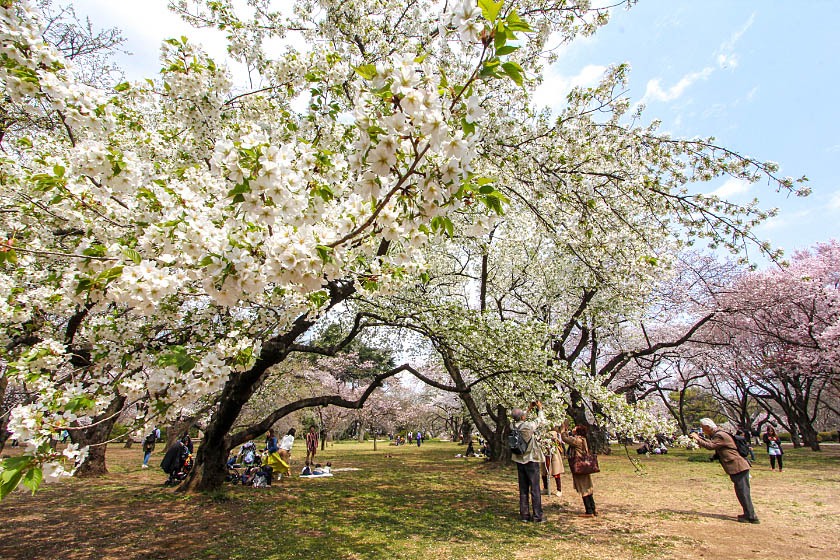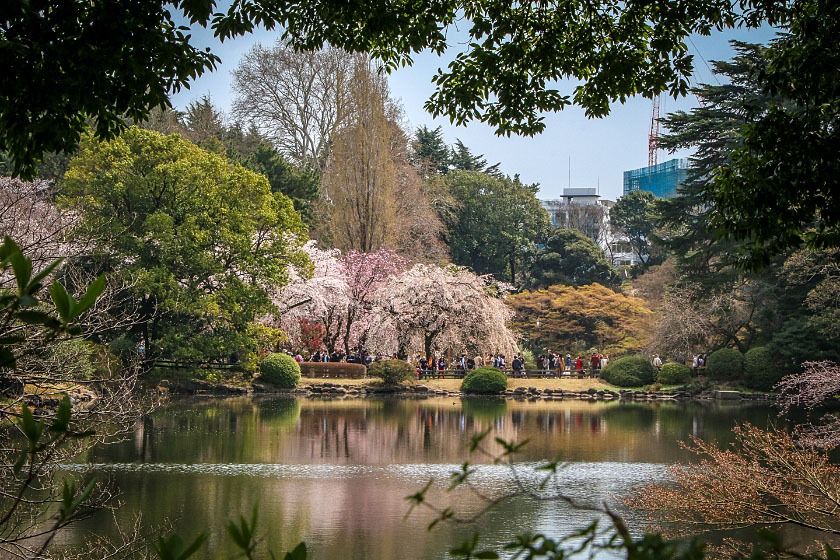 From Shinjuku I made my way south on the Yamanote Line to Meguro Station from where I strolled along the lovely Meguro River. Lining the river on either side for over four kilometers are nearly 1000 cherry trees, forming one of Tokyo's most picturesque sakura spots.
As I walked north from Meguro Station along the river, the cherry trees in different spots were at surprisingly different points in their blooming progress. Nearer to Meguro Station, the blossoms were still in the middle of opening, while closer to the more popular (and extremely crowded) Naka-Meguro Station area they were nearing full bloom.
Evening illuminations have also started here and will continue each night from sunset till 21:00 while the blossoms are in bloom.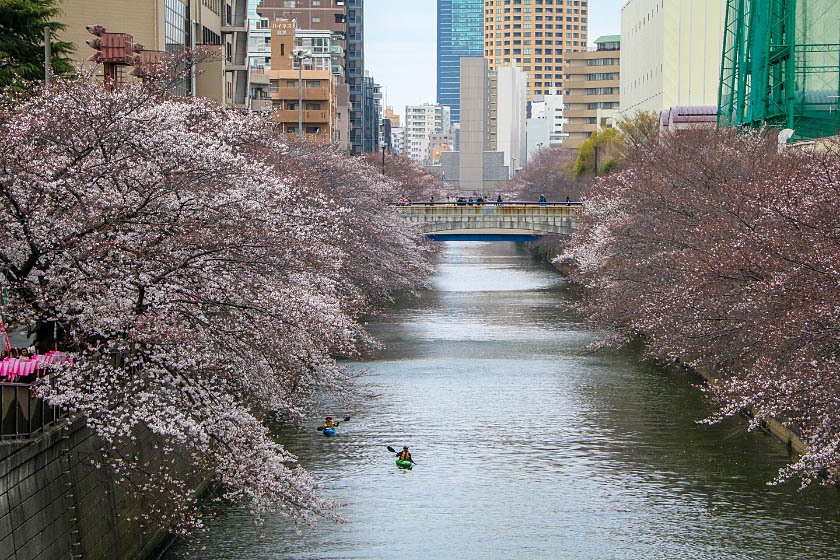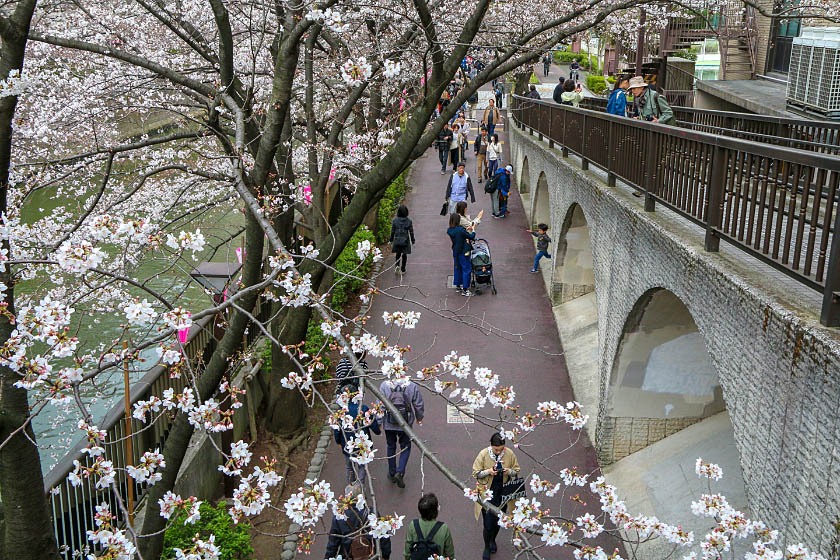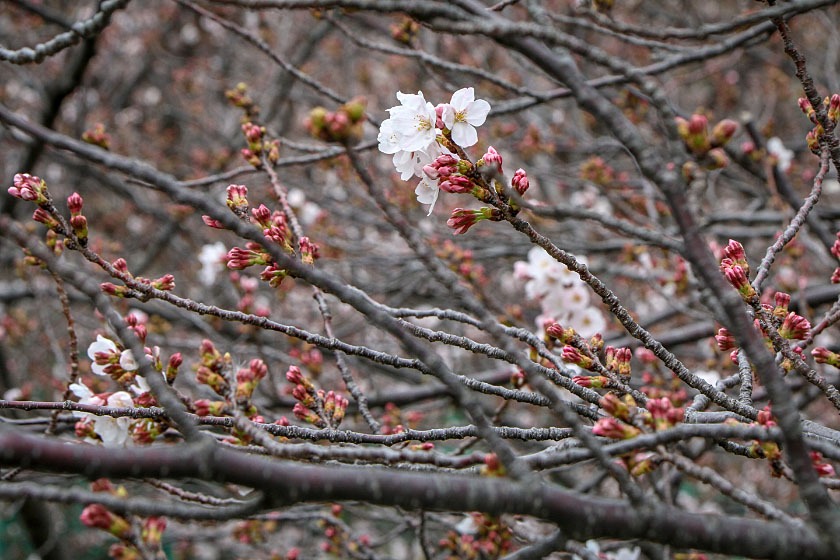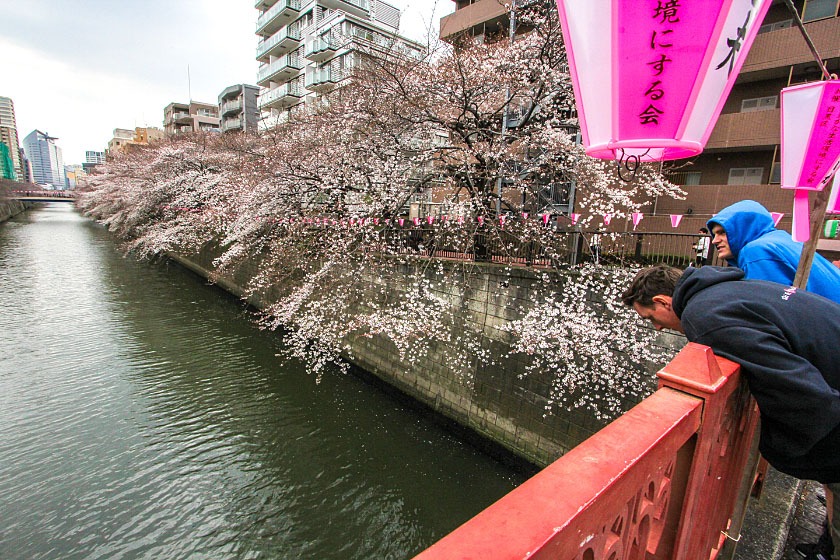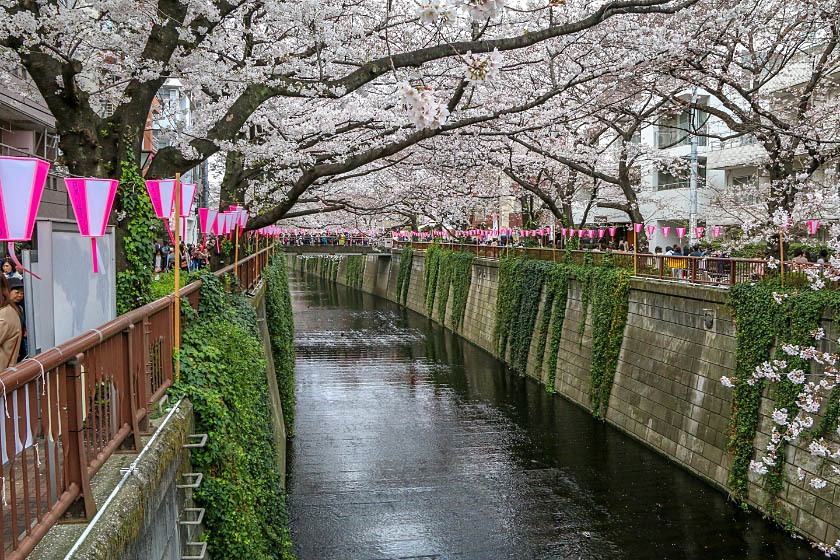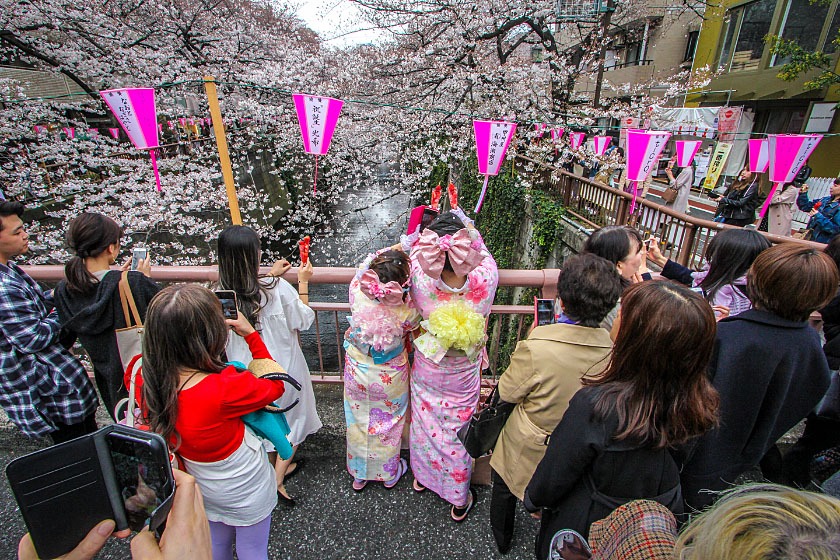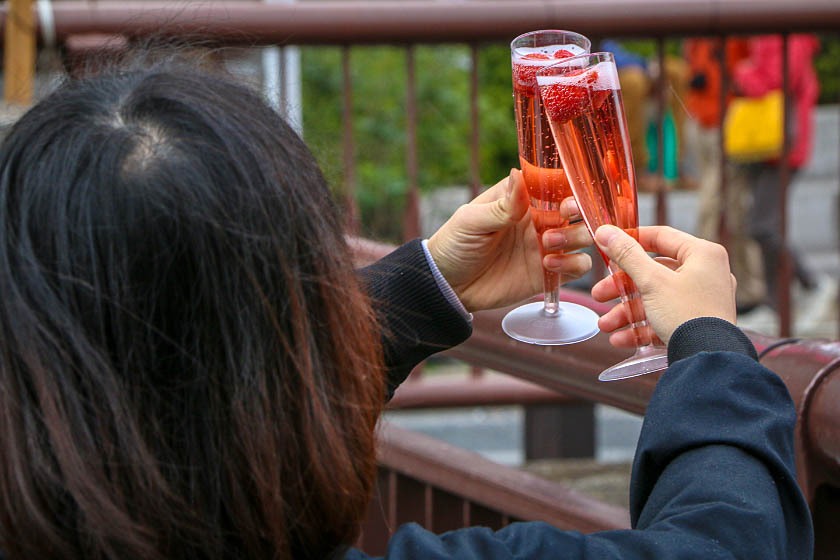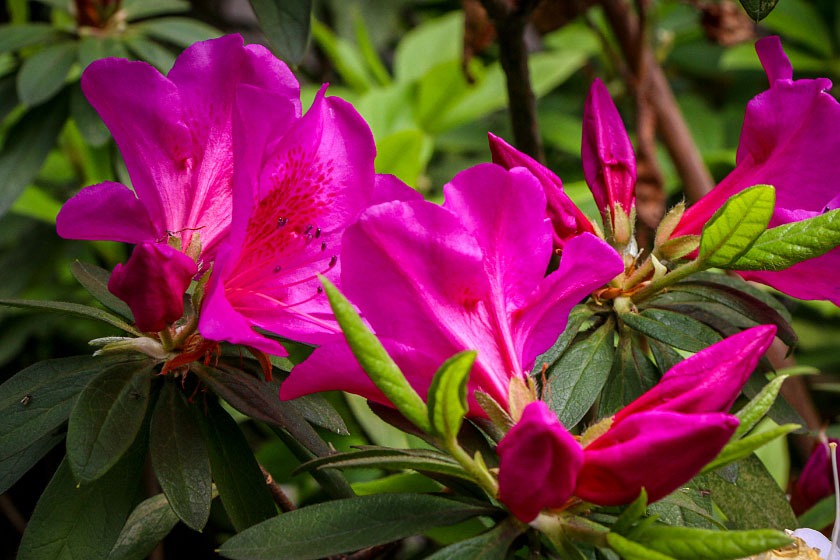 My last stop today was to Yoyogi Park located just next to Meiji Jingu Shrine and the trendy Harajuku area. This park is often busy, but with the trees here very near full bloom today, reveling picnicers' and their blue tarps covered every inch of the ground under the blossoms this afternoon (even on a weekday!).
Like the other spots I visited today, I expect the Somei Yoshino trees here to be at their best viewing through next week barring any unexpected inclement weather.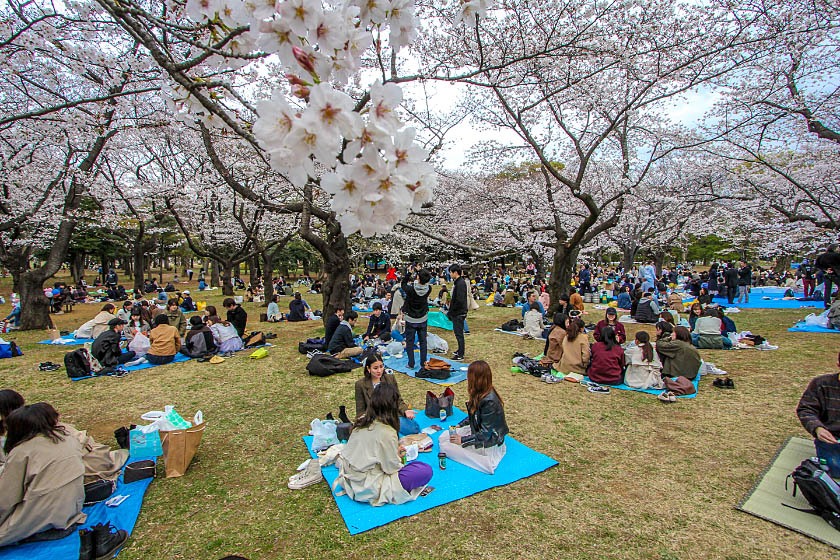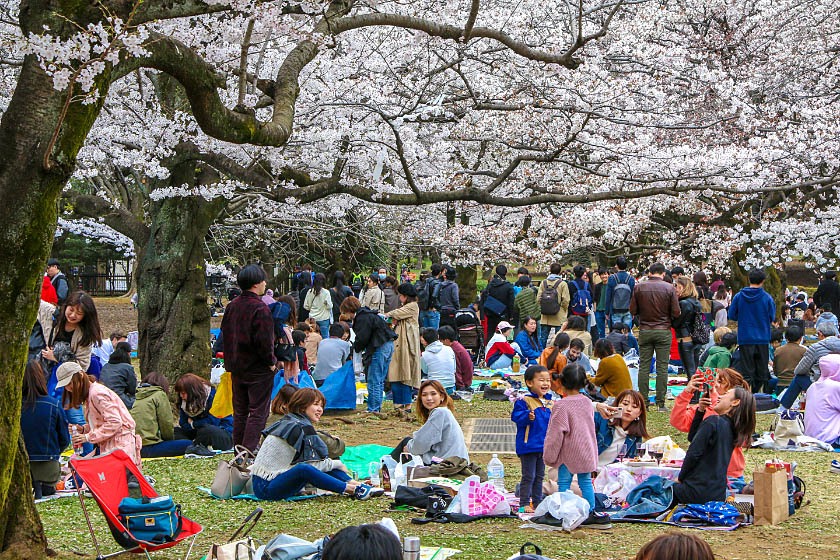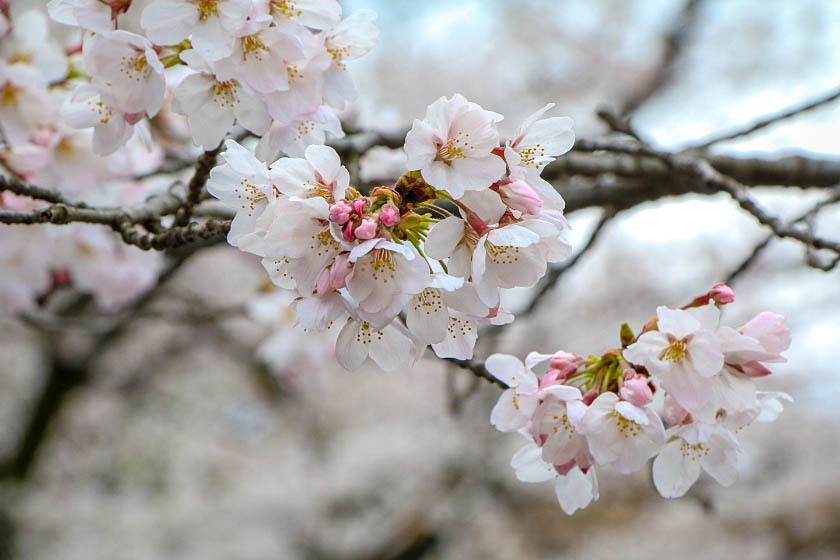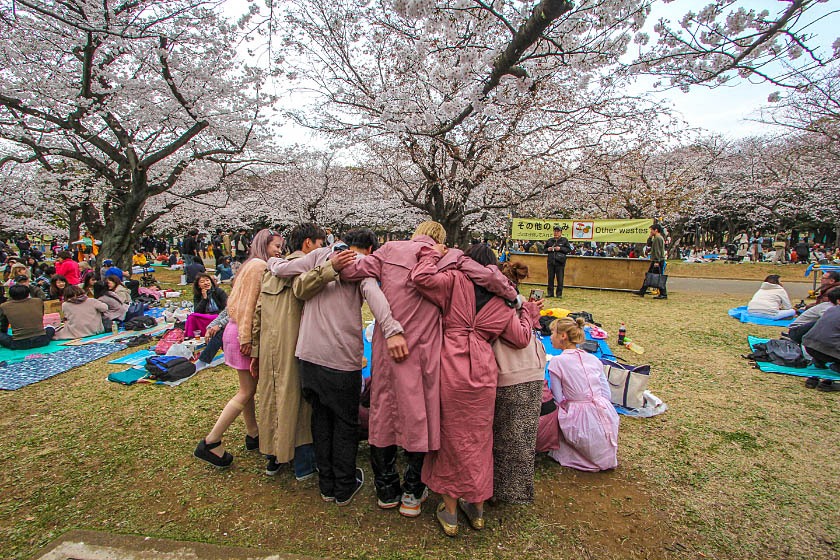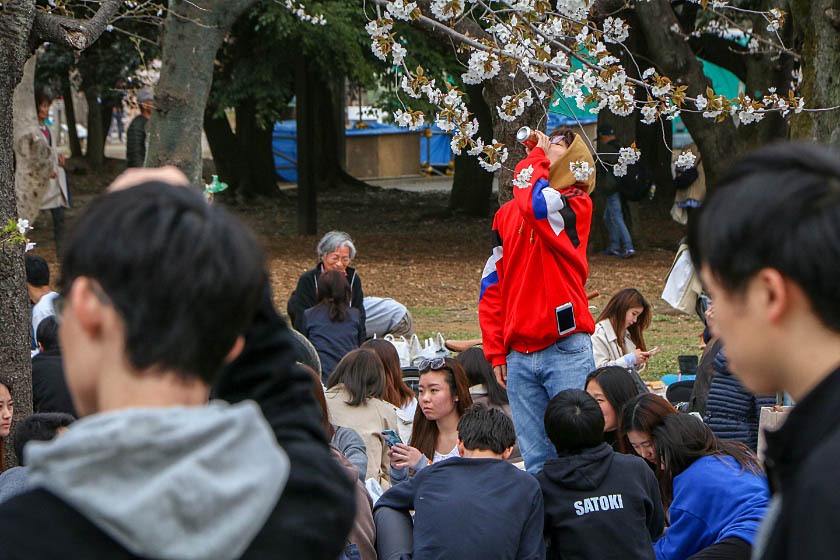 Questions? Ask in our forum.