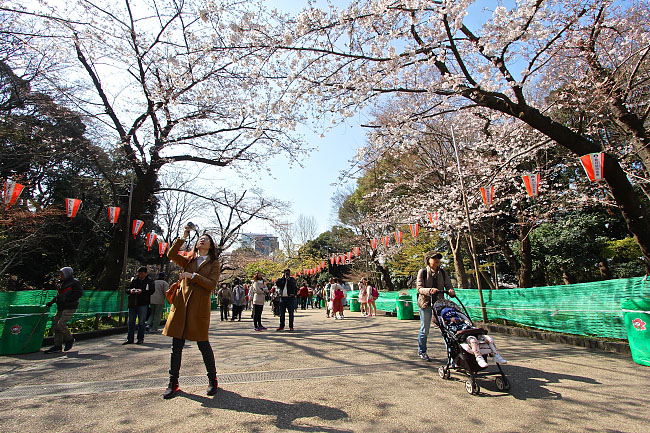 After a brief progress-stalling cold spell, temperatures rose today across Japan, kick-starting cherry blossoms in many of the country's favorite blossom viewing spots back into full gear towards what might be a slightly earlier-than-average full bloom. Continuing our nationwide coverage of this year's season, I headed to Tokyo today to track the blossoms' progress there.
Just two days since Raina's last report from the capital last Sunday, the blossoms in a few of Tokyo's best sakura viewing spots were noticeably further opened today. This morning, my focus was a few of north and central Tokyo's popular sakura (cherry blossom) spots.
Definitely among Tokyo's top few most popular hanami (or "flower viewing") spots is Ueno Park in northern Tokyo, which was my first destination today. The blossoms were considerably more developed today all over the park compared to just two days ago, likely thanks to the sudden rise in heat. It's a safe bet to say the blossoms will be approaching their peak by this coming weekend here.
Located just a few steps way from Ueno Station's "Park Gate," the park's accessibility, its 1000-plus cherry trees and relative abundance of real estate for hanami parties make it a magnet for flower watchers. Even on a Tuesday morning, throngs of visitors were crowding through the park, and even staking out spots to set up tarps for picnicking later in the day (sometimes even for evening hanami parties!).
Those with ambitions of doing hanami here would be wise to come very early to get the best spots, especially during this coming weekend. Those planning nighttime viewing here, note that the trees are illuminated from 17:00–20:00 until April 10.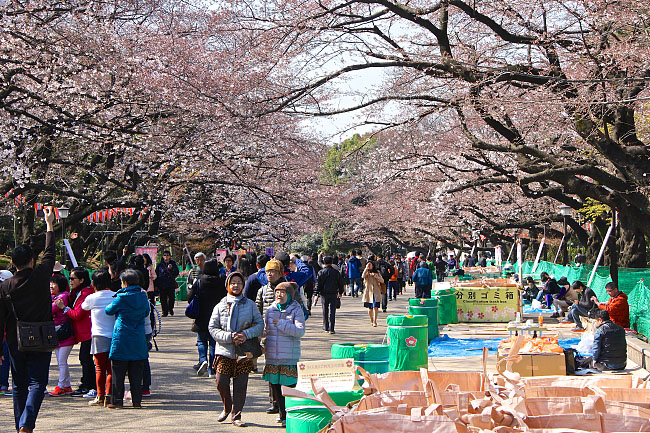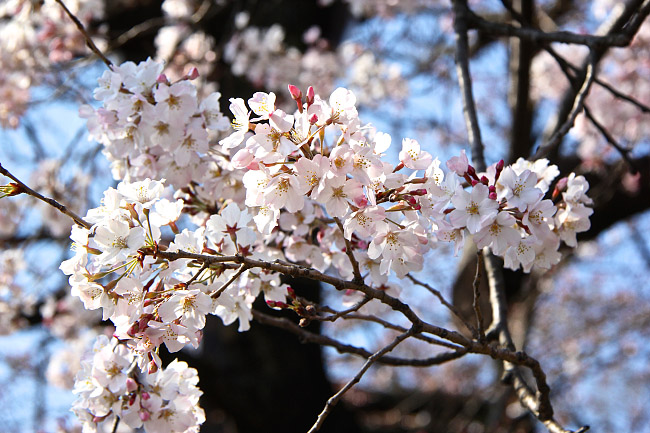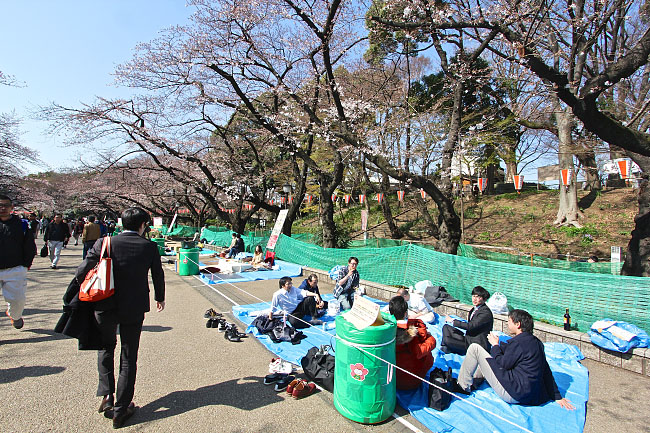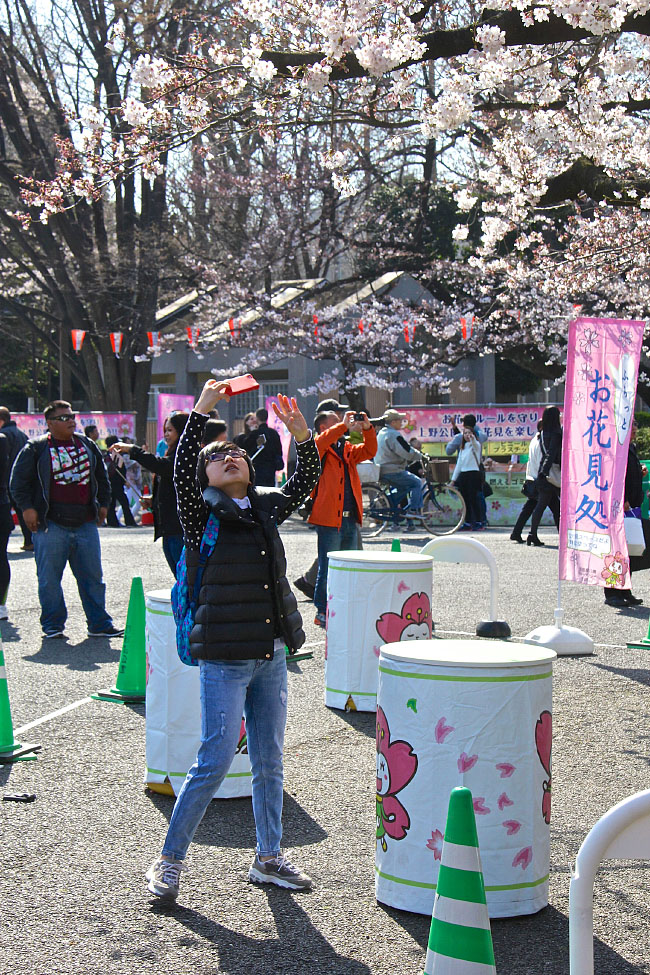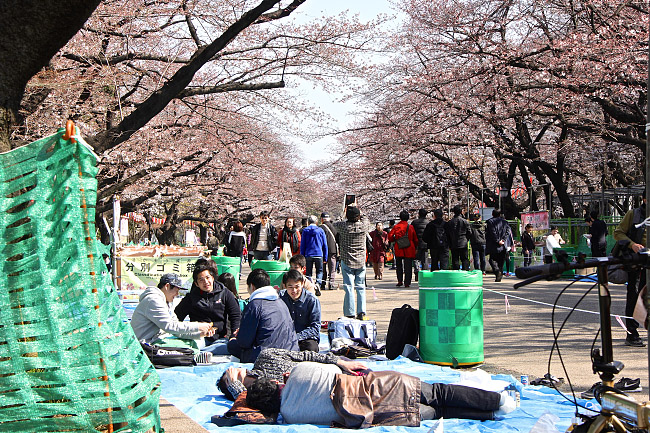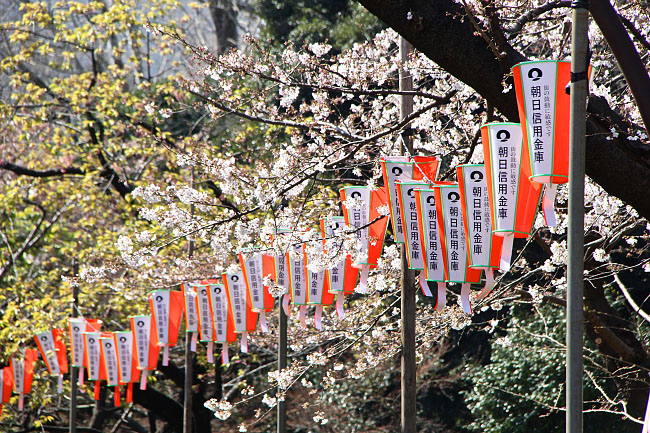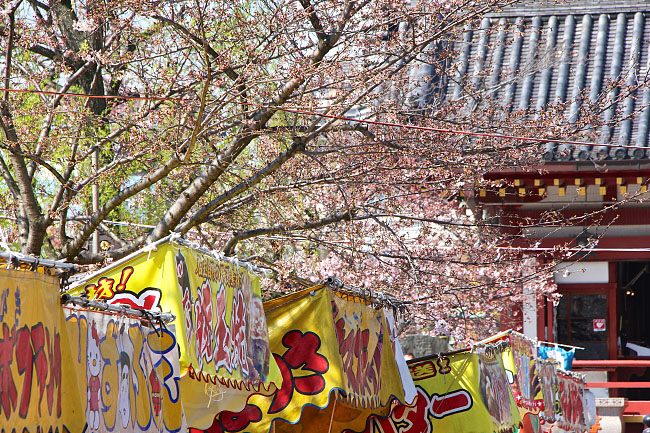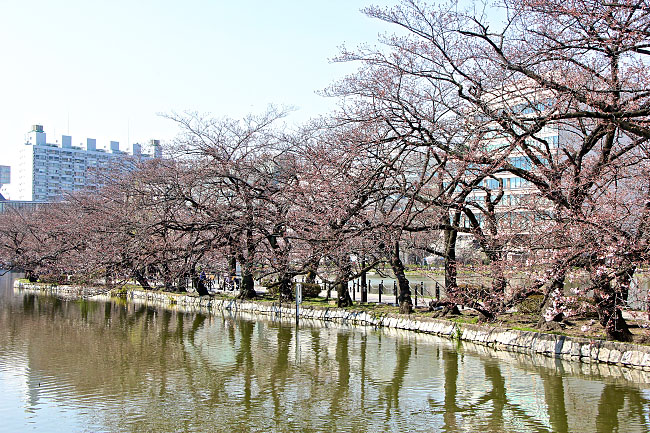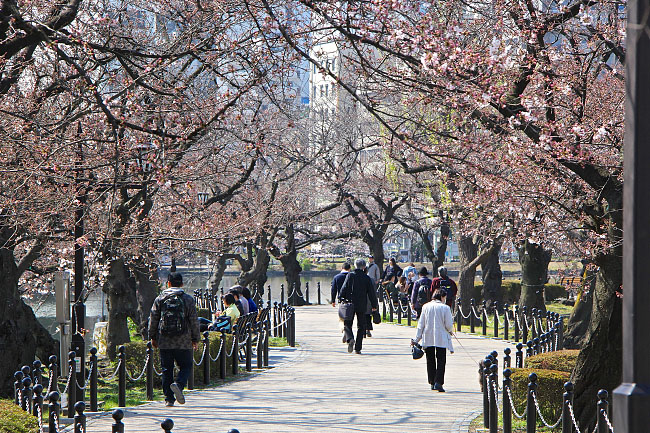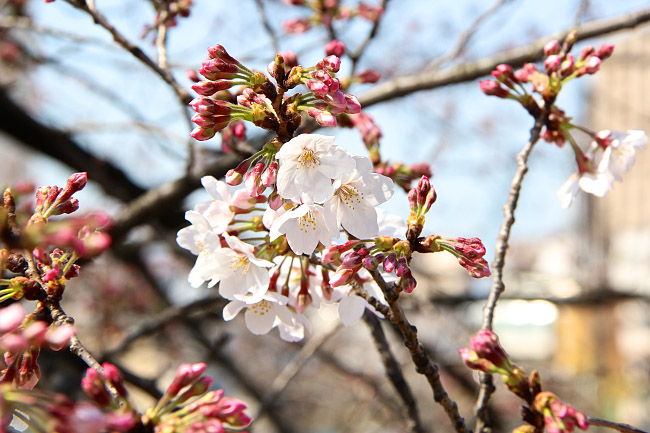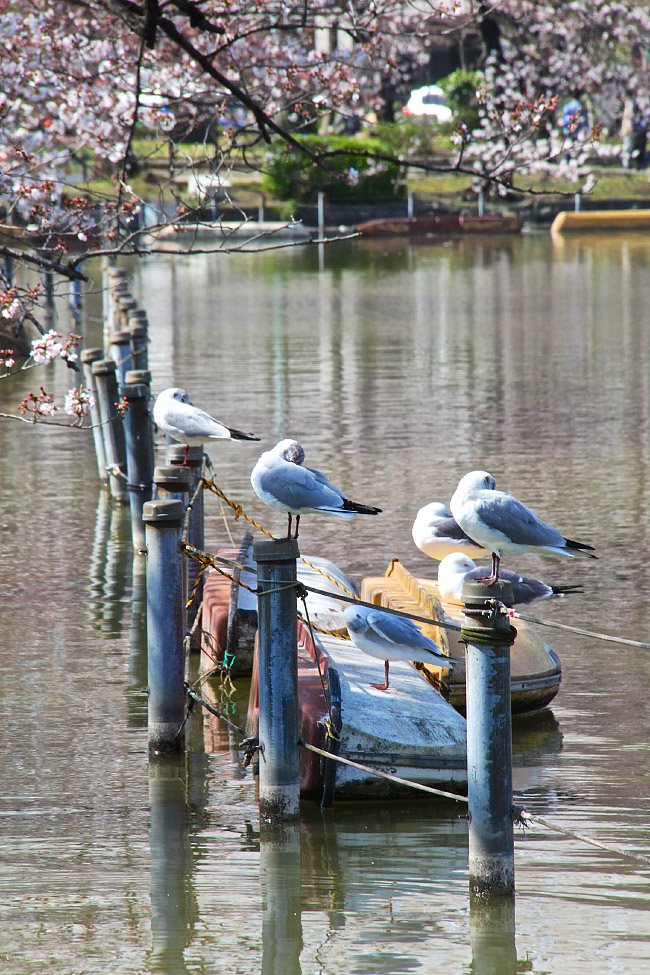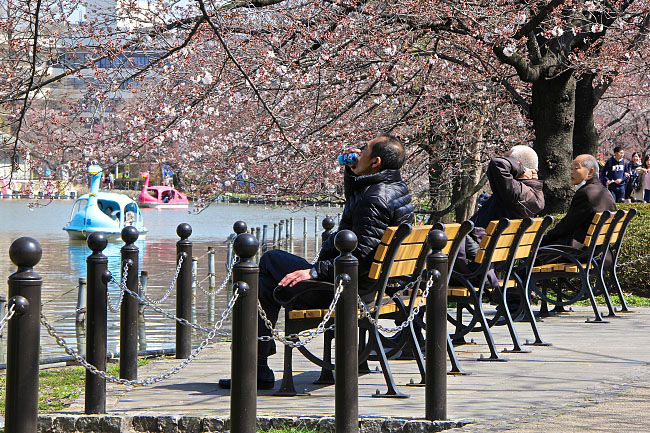 Just a short subway ride from Ueno Park, my second stop today was to the riverbanks of the Sumida River in the atmospheric Asakusa neighborhood. The hundreds of cherry trees planted along the river in the Sumida River Park here make it another top spot in our database of Tokyo's best sakura spots.
Today, the blossoms had definitely progressed a lot since Scott's last report from the park five days ago. Many of the trees had plenty of blossoms of open—some approaching 2/5 open—drawing huge crowds already. If the pace continues, the coming weekend should be a great viewing time to see the blossoms approaching full bloom.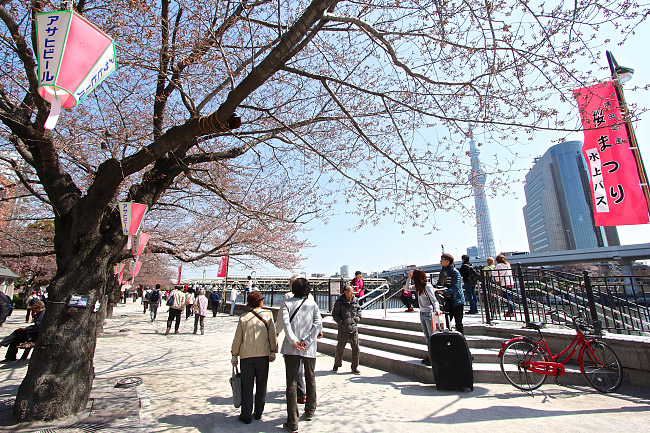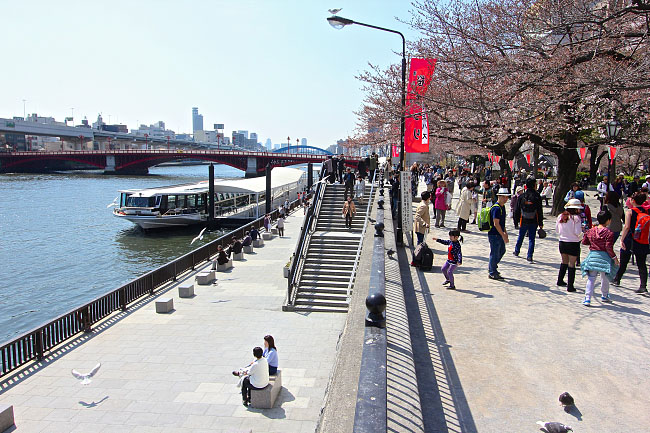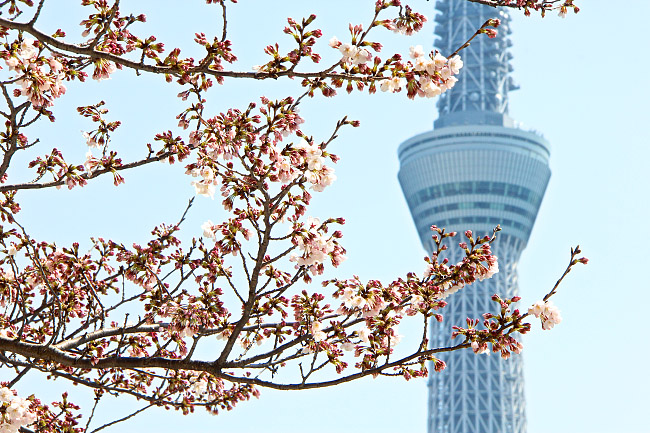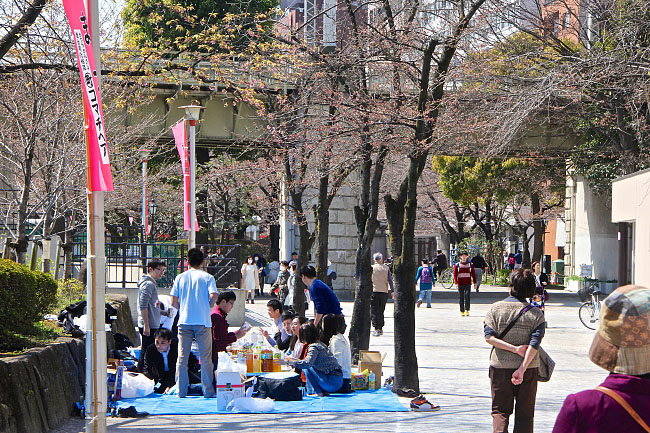 Besides the blossoms, another of the park's popular attractions, as well as a convenient mode of transporation, is the Tokyo Water Bus. This river boat cruise offers an alternative to trains or subways, and take passengers to several destinations around the Tokyo Bay area. The boats depart about every 30 minutes. One of the most popular lines takes passengers several kilometers south to a port built right inside of Hama Rikyu Garden.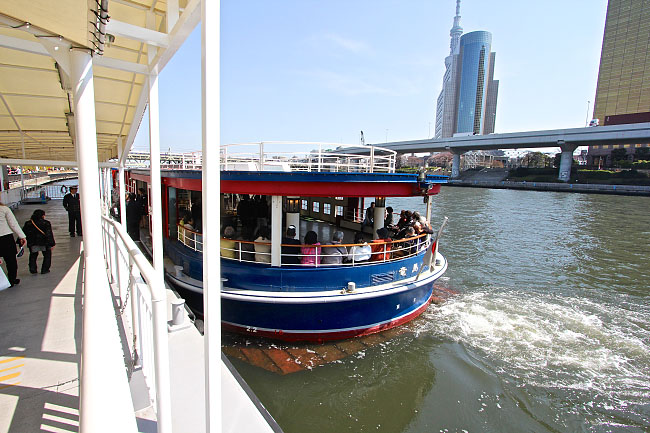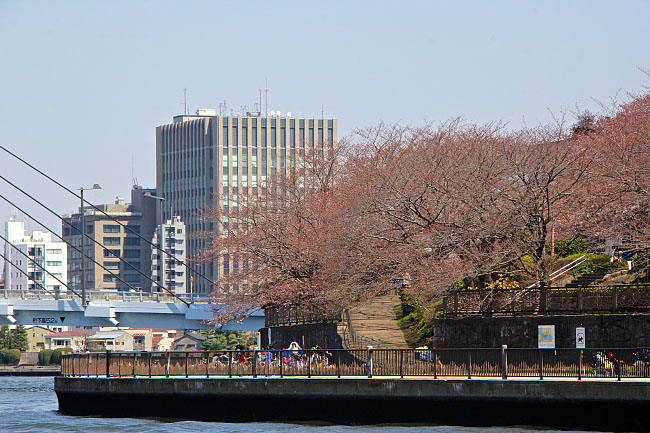 My water bus ride down the Sumida River indeed took me directly to my final destination of the day: Hama Rikyu Garden. The peaceful bayside landscape garden, famous for its seawater ponds that rise and fall with the tides, is a pleasant follow-up to the bustling crowds of Asakusa.
While the garden isn't particularly well-known for its cherry blossoms, it does have a few groves and trees scattered about the large grounds, which I was on the lookout for today. Despite the beautiful weather, however, the majority of the blossoms here had hardly begun to open, with just a few trees here and there at the same pace as those in Ueno and Asakusa. Perhaps the week's forecasted warmer weather will speed things up here.
In any case, the season is definitely picking up, and we'll be reporting almost every day across Japan for the next couple weeks to provide our readers with the latest progress!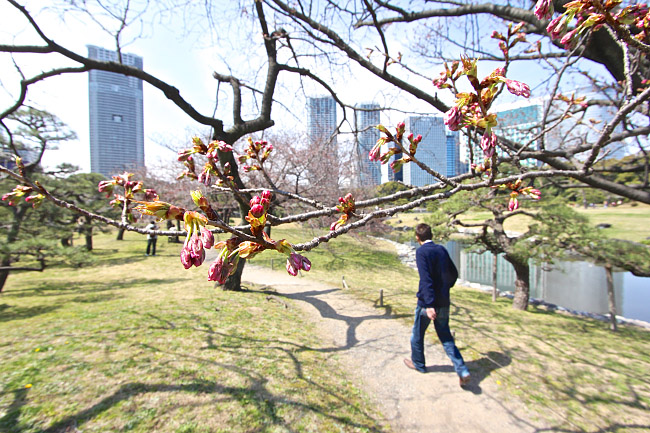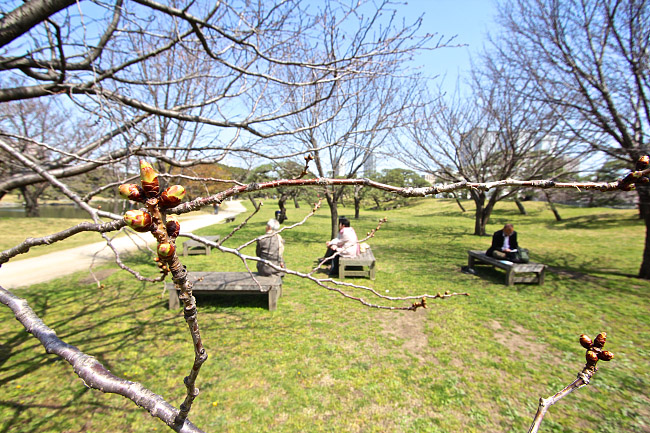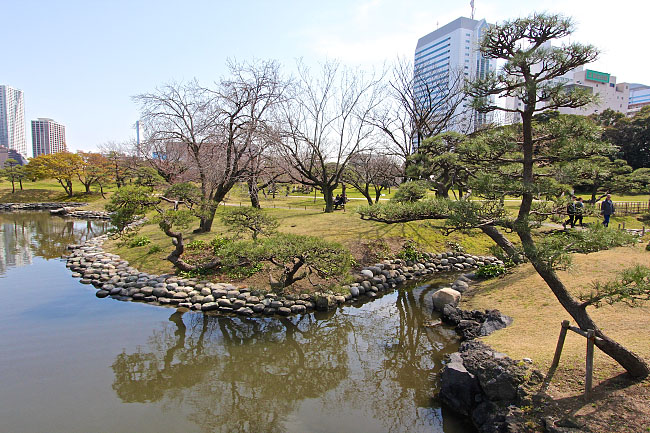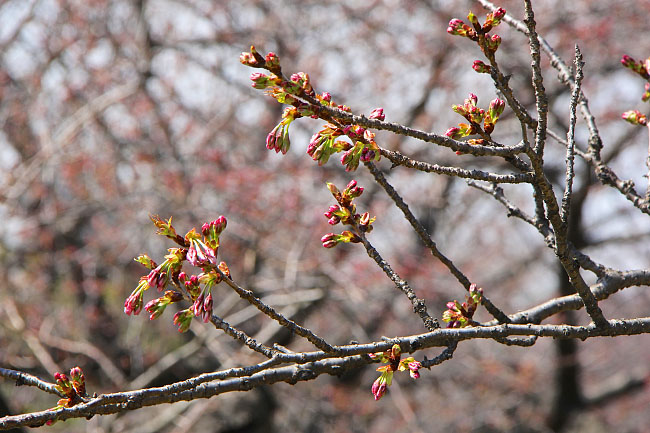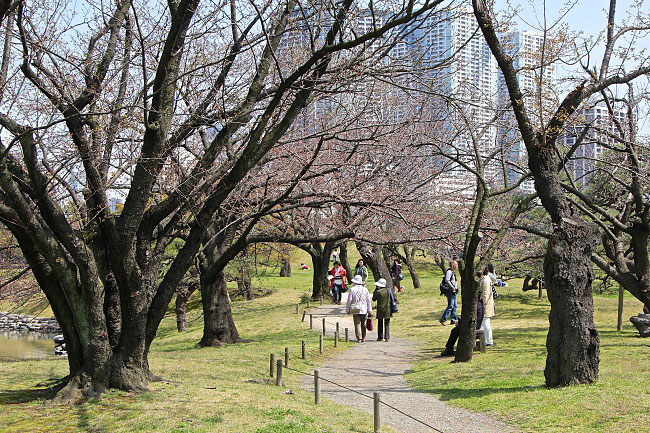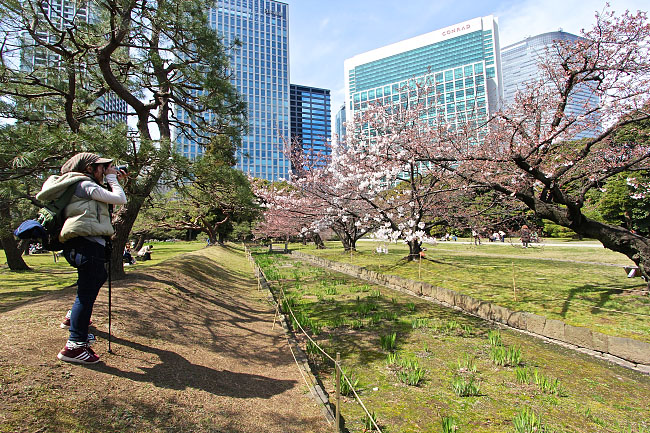 Questions? Ask in our forum.