Cherry Blossoms 2015: Nara Report (4/2)
2015/04/02 - Nara Report
by raina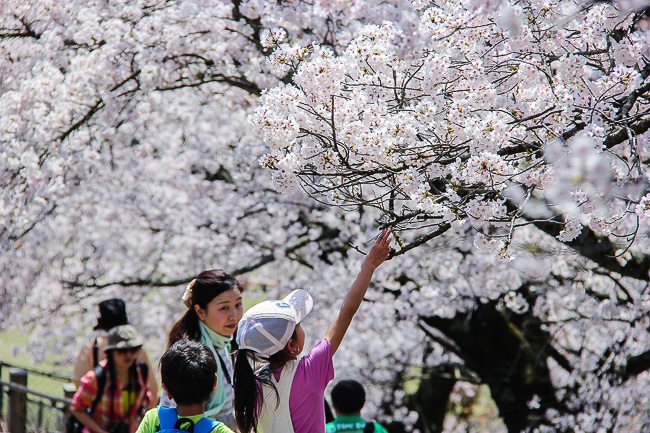 Today's blue skies were definitely welcomed after yesterday's rain, and the warm weather brought everyone out to enjoy the blossoms and fine spring weather. As the temperatures have been quite warm over the past few days, many cities have reached full bloom faster than normal and today, Fukushima in the Tohoku Region reported the opening of its first blossoms (kaika), one week earlier than average.
It has been four days since Tokyo reached full bloom, and Scott went to check out the cherry blossoms at the various popular hanami spots in the city today. You can read his report here. While Scott was in Tokyo, I headed to Nara, the country's old capital, to check out the blossoms, which reached full bloom two days ago.
The blossoms that I saw in Nara today were indeed at their peak and look set to remain so for at least till the end of this week. However, the weather does not look too promising for those who want to have cherry blossom viewing (hanami) parties, as it is forecast to be cloudy and possibly rainy for the next five days.
Nara Park
April 2, 2015 - full bloom
My first stop for today was Nara Park where many of the city's UNESCO World Heritage Sites, Monuments of Ancient Nara, can be found. I went around the large and spacious park admiring the cherry blossoms at full bloom, and also saw lots of people picnicking and kids playing.
At the eastern end of Nara Park is the 342 meter tall Mount Wakakusa which I climbed to have a bird's eye view of the city below. There is an admission fee of 150 yen to access the walking path to the top, and the mountain can be climbed in about 15 to 20 minutes. The cherry blossoms at the top of the mountain had petals falling freely whenever there was a slight breeze, but there were still enough blossoms on the trees that they still looked full and attractive.
Over at Kofukuji Temple, the construction of the Central Golden Hall is still ongoing and set to be finished by October 2018, but that does not affect the viewing of the other buildings on the temple grounds. At Himuro Shrine, the weeping cherry trees have started losing their petals and green leaves have also started to show, signaling the move towards the end of the season.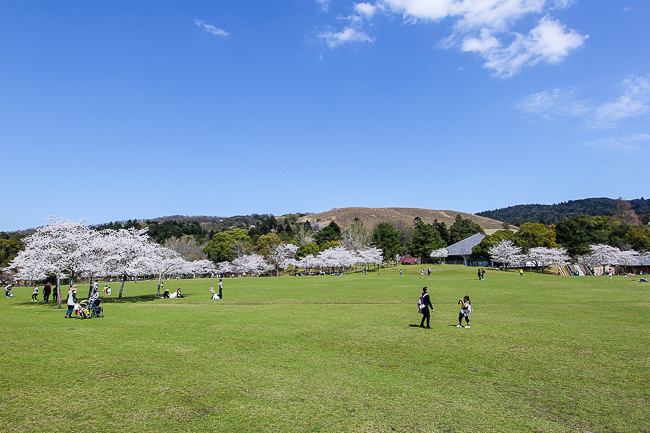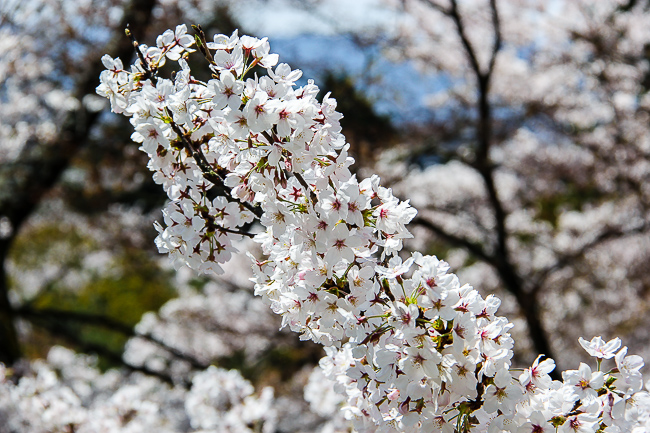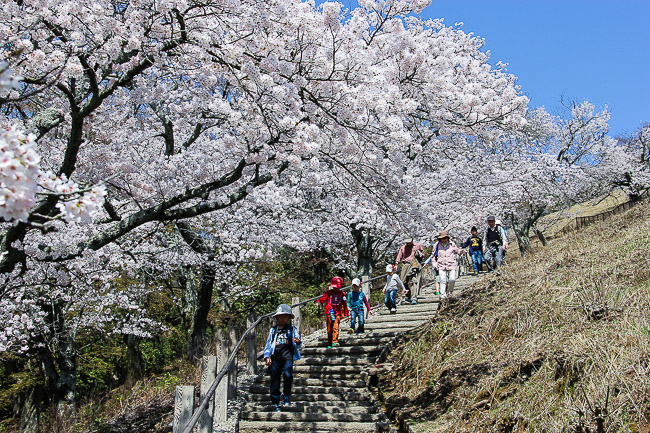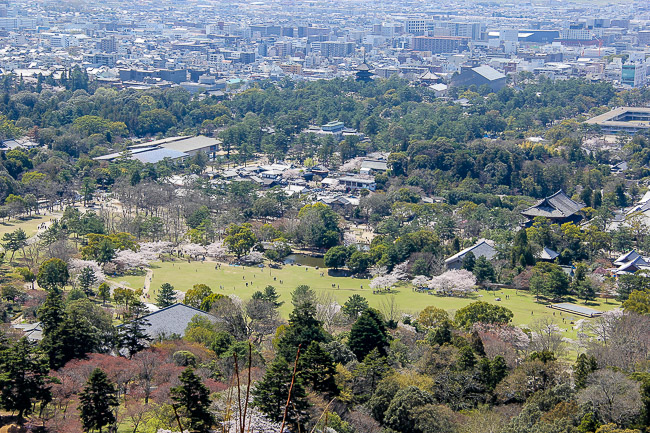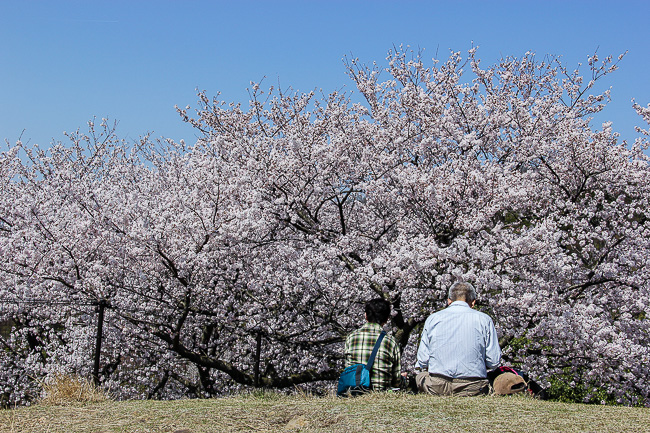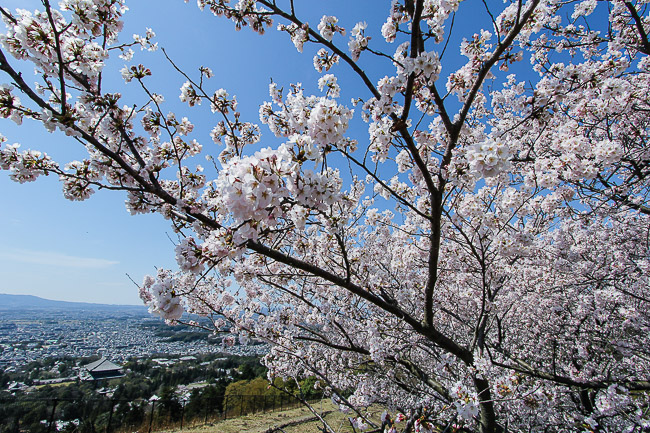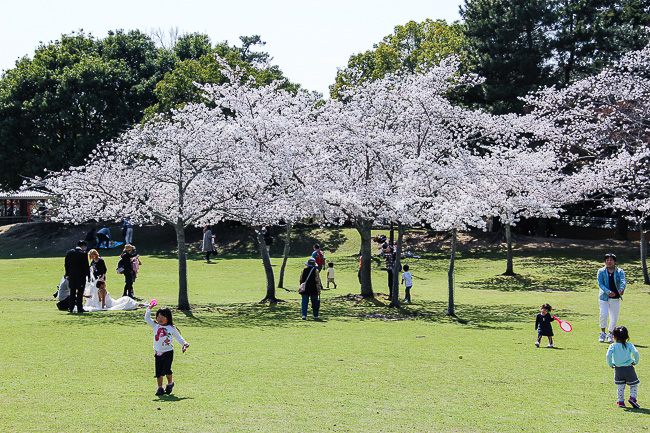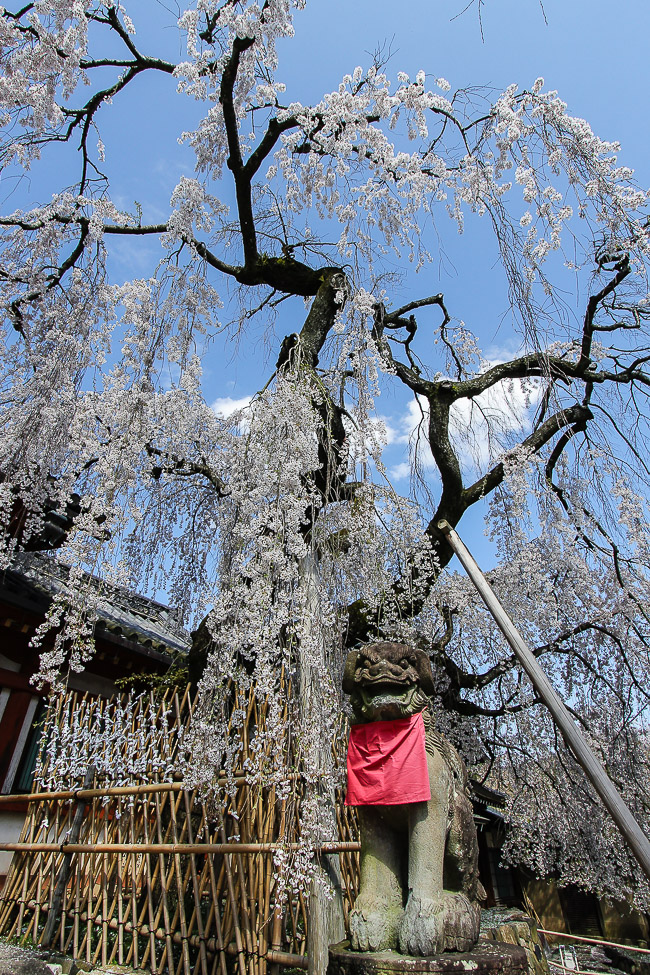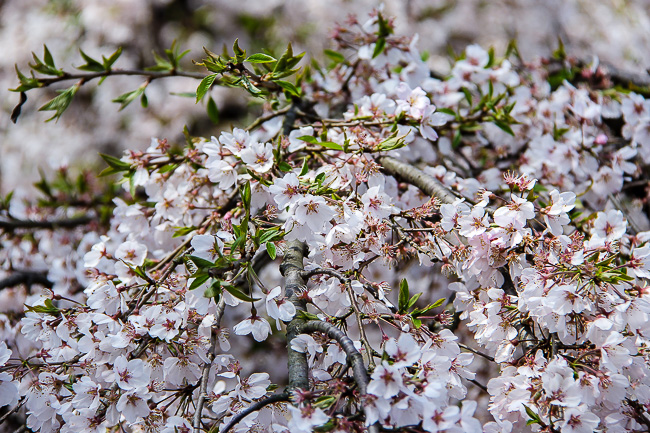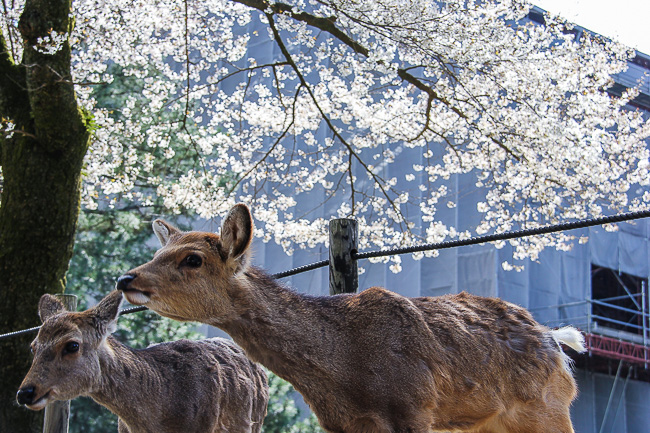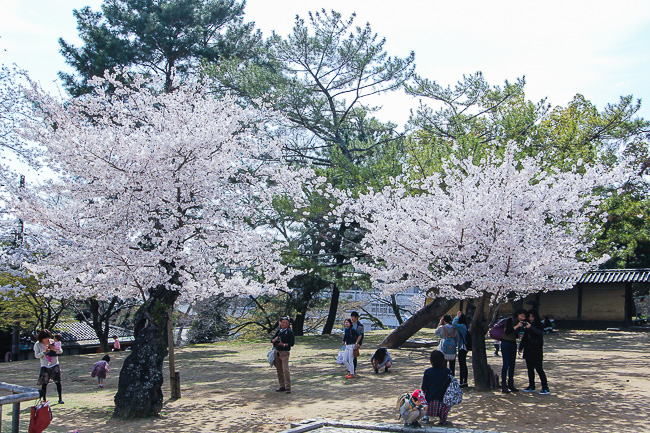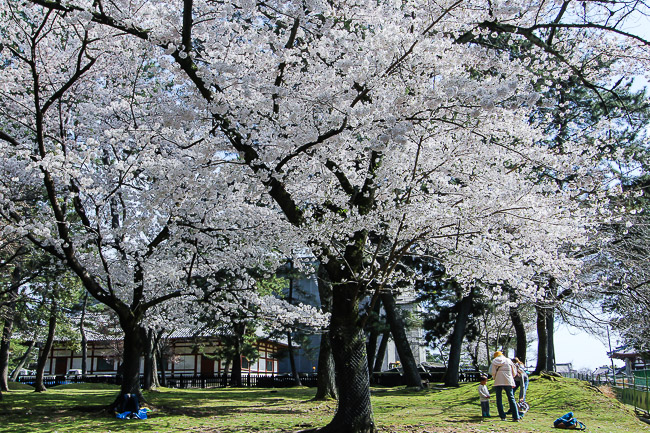 Horyuji
April 2, 2015 - full bloom
My last destination for today was Horyuji Temple, another UNESCO World Heritage Site in Nara Prefecture. While the cherry trees here are not the main feature here, the ones I saw today were at full bloom and provided a subtle, quiet beauty alongside the centuries old buildings. The blossoms here should remain at their best for another week or so before the petals start falling.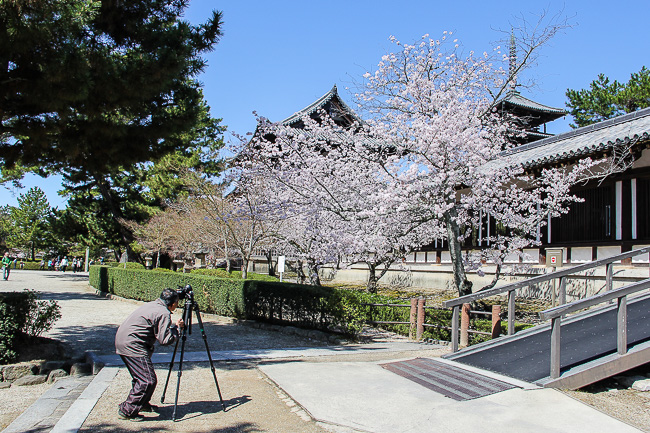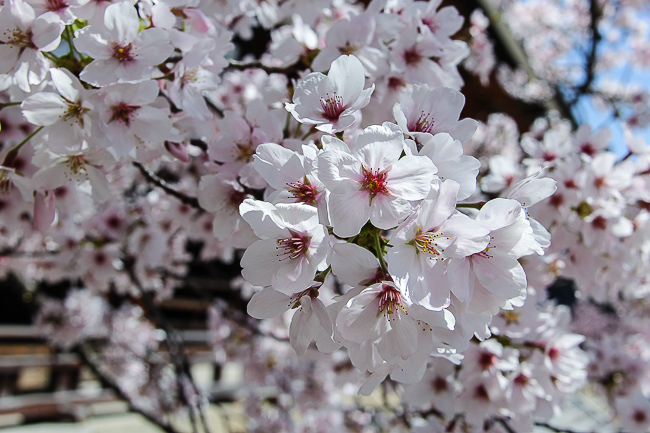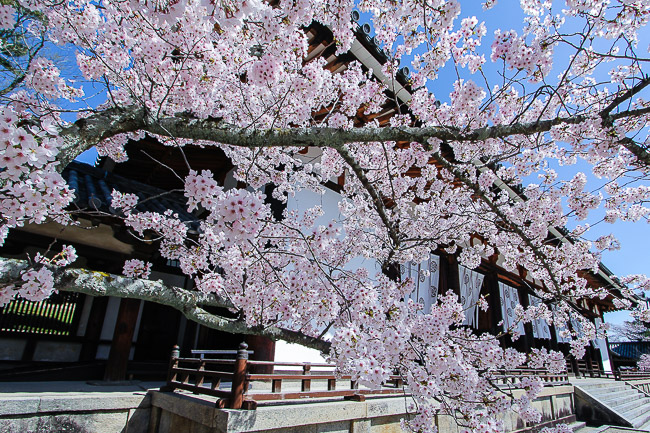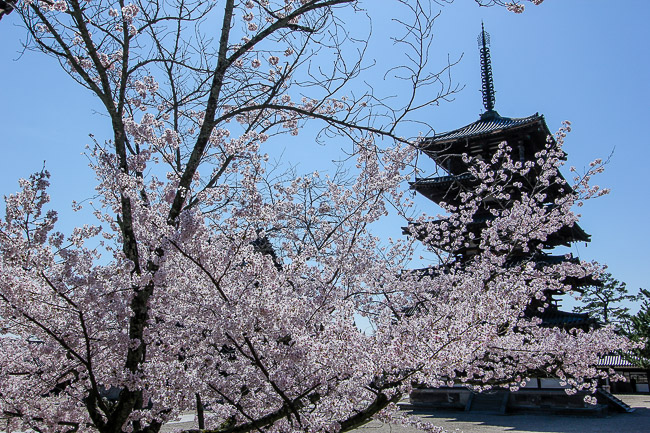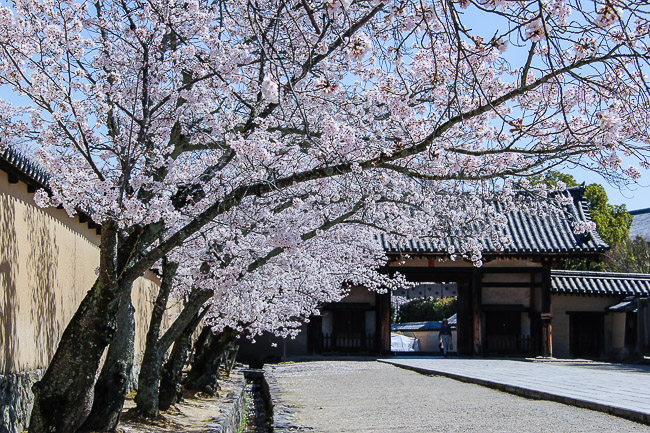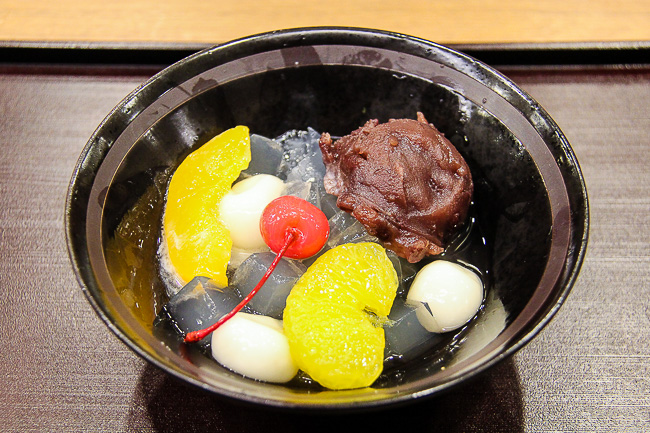 Questions? Ask in our forum.