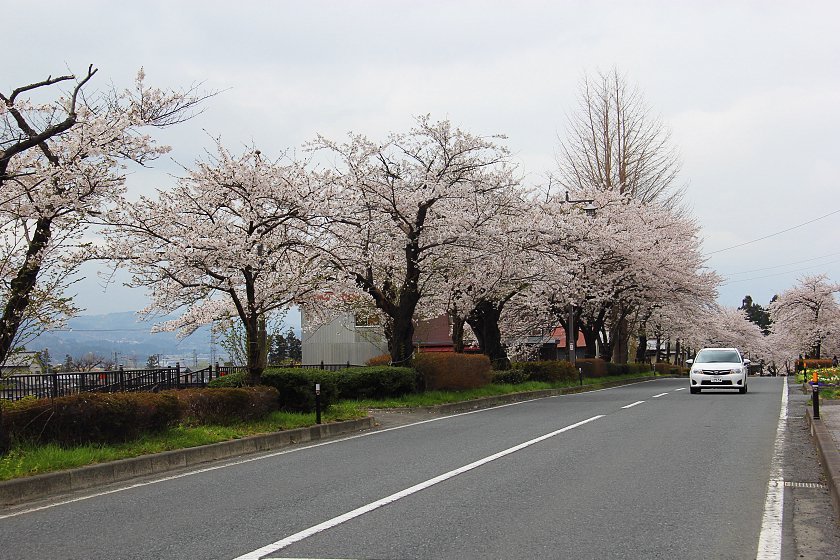 It's been almost a week since our last report from the Fuji Five Lakes and since then the season has exceeded its peak there, along with other places including Takayama, with the cherry blossom 'front' now moving north from southern into northern Tohoku.
Lower than average temperatures in northern Japan over the last couple of weeks have slowed the progress of the cherry blossoms, and today I was in Hiraizumi in Iwate Prefecture to see the state of things here. I'm happy to report that the town has reached full bloom and was exhibiting some beautiful displays of color today. What's more, calm weather is forecast for the area over then next few days, and if this comes to pass, I expect the area to remain in its optimum viewing stage until this weekend.
Hiraizumi boasts a rich history; in the year 1105 being chosen as the northern seat for the most powerful clan in Japan. In the years that followed the town grew in political power to at one point even rival Kyoto, but all that changed when the town was razed in 1189 by Minamoto Yoritomo. The town never fully recovered after this attack but today possesses vestiges of its former glory that make it a popular area.
After arriving this morning at Hiraizumi Station my plan was to make my way along the the town's famous cherry tree-lined road to Chusonji Temple, one of the area's revered religious sites. From here I'd walk back along the road towards the station, but on the way back make a small detour to another of the famous temples of the area, Motsuji Temple, before grabbing lunch at a local soba restaurant.
The cherry tree-lined road leading to Chusonji Temple comes into its own come spring and typically attracts tourists to take in the beautiful displays. Today the trees along the road looked to have recently burst into full bloom with spectacular scenes despite a small number of blossoms remaining that had still not fully opened.
There were also nice displays up at Chusonji Temple, although in some spots the cherry blossoms were further behind here with a few trees exhibiting a fair few not-fully-open blossoms. The scenes at Motsuji Temple were picturesque but, not being as famous for sakura as for its large garden, a little lacking as far as blossoms are concerned. All in all the town made for a lovely cherry blossom viewing outing, and I expect it to remain this way until the weekend if the predicted calm, sunny weather expels the rain that the town has experienced today.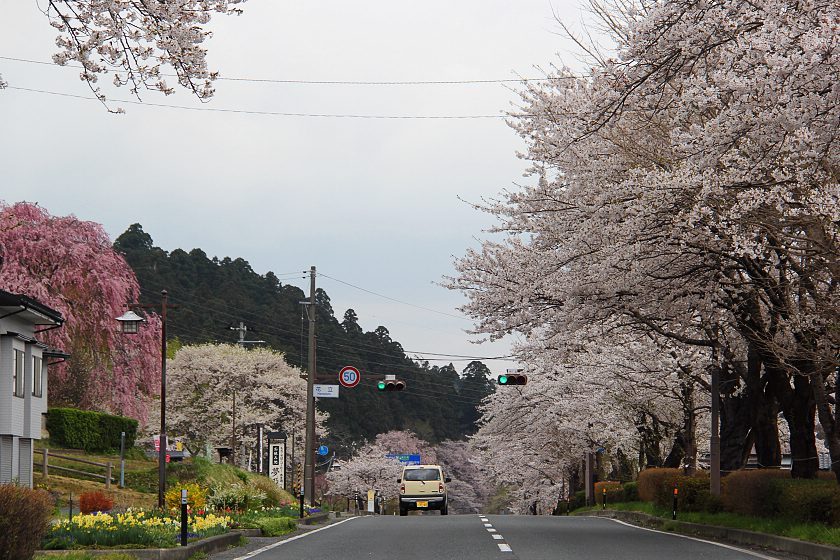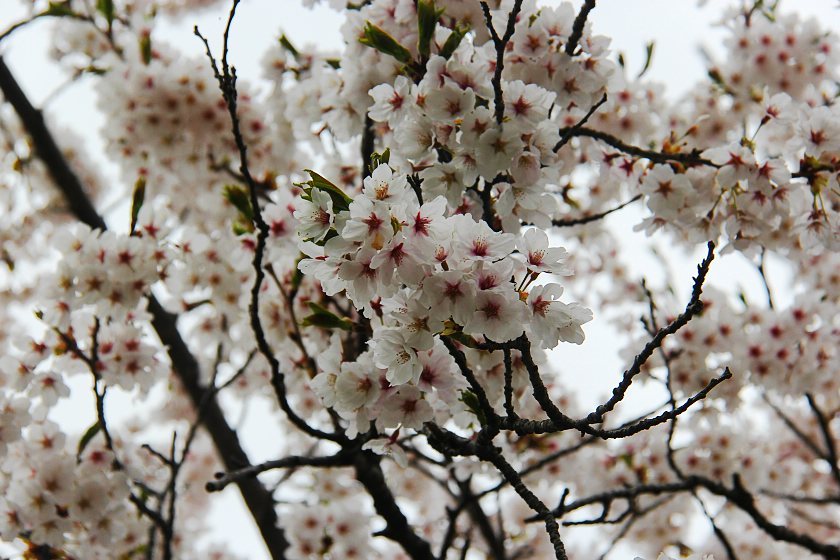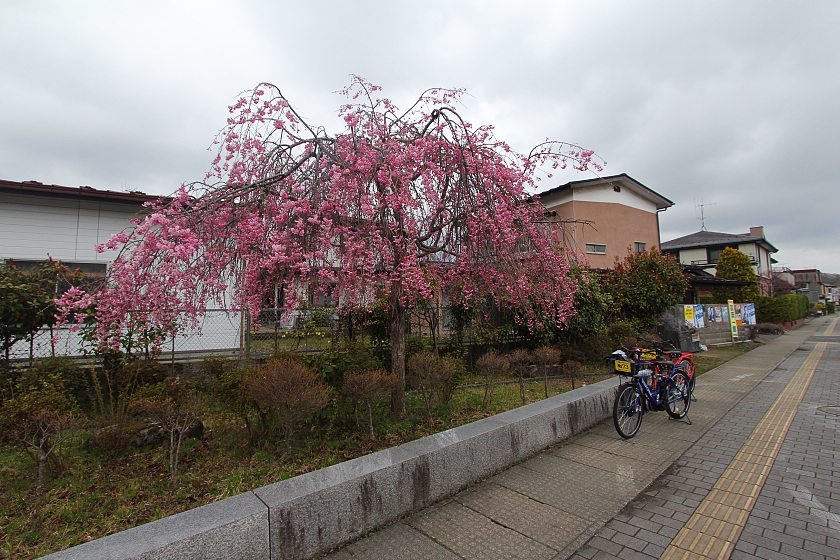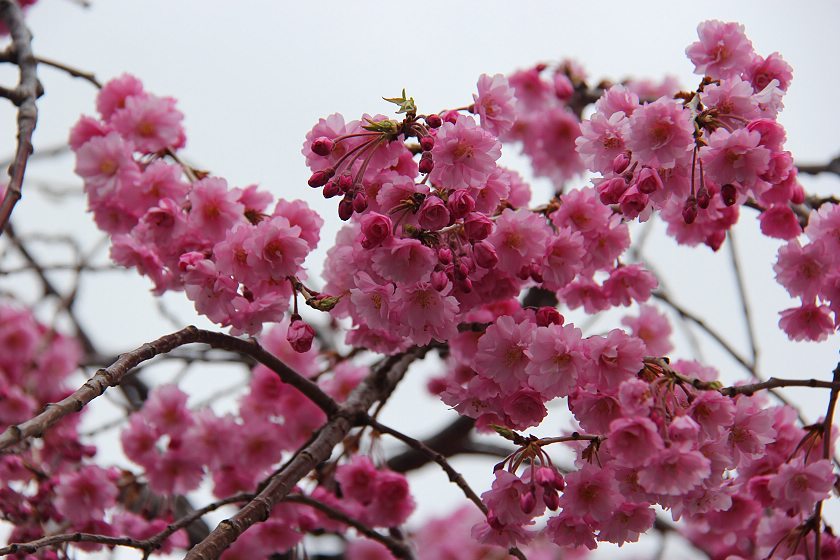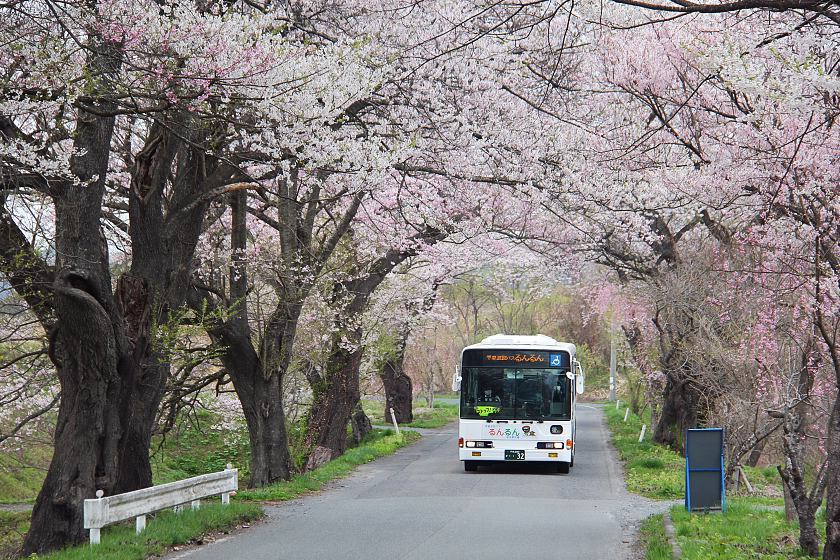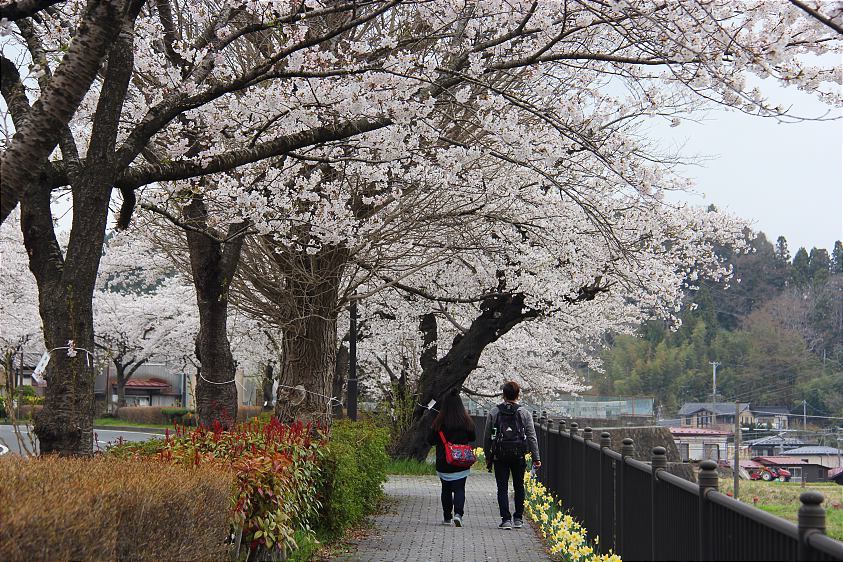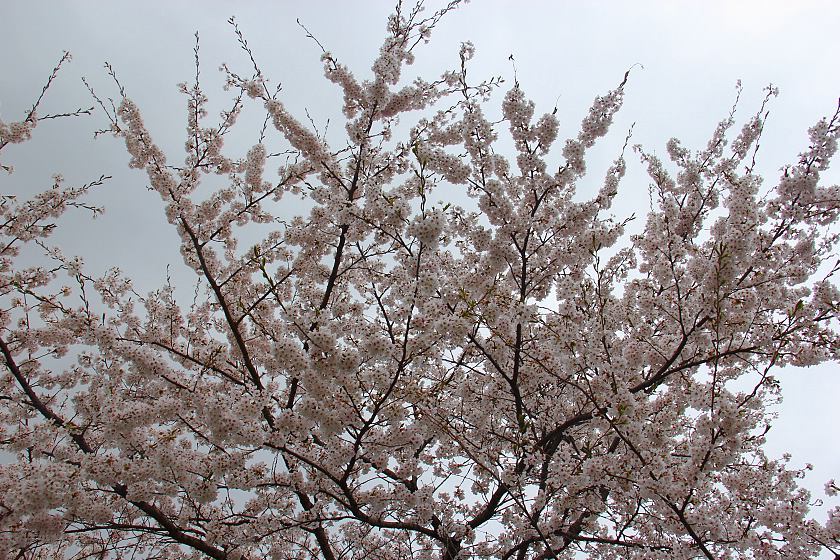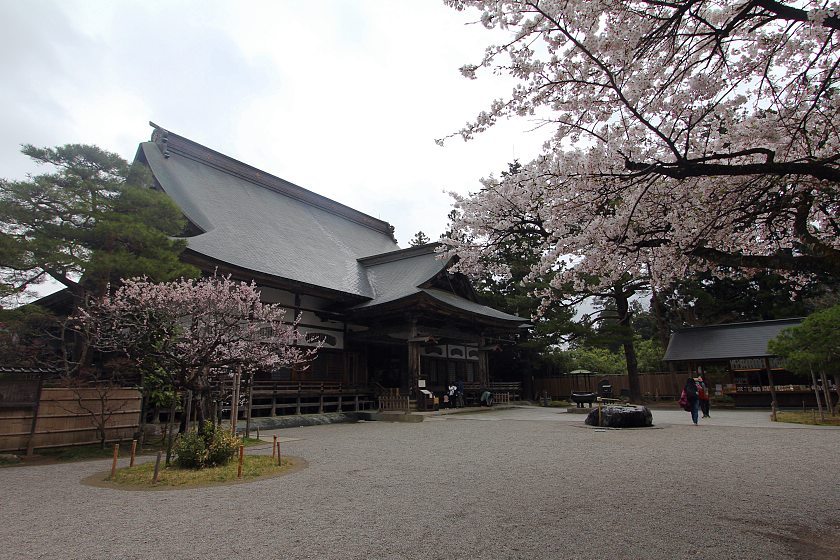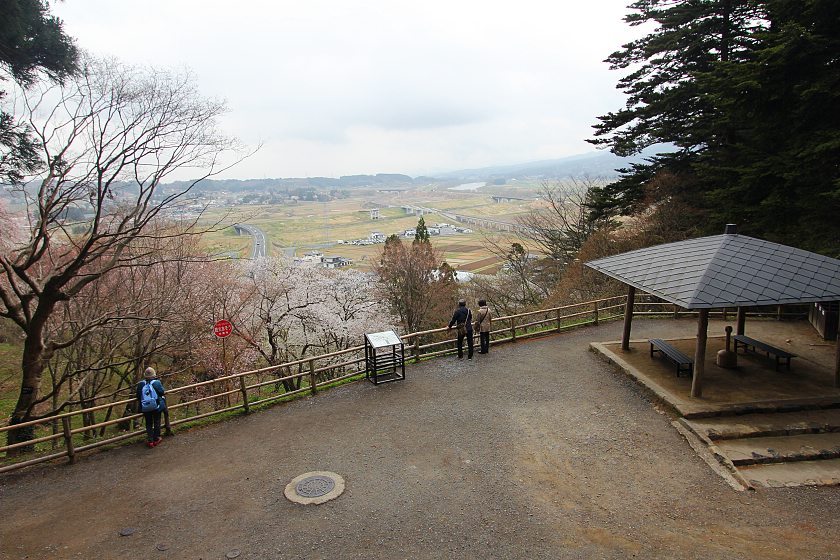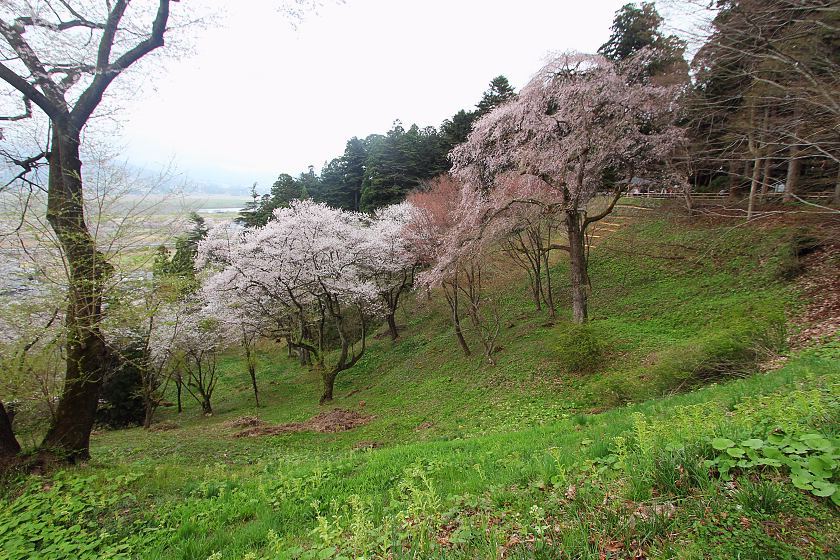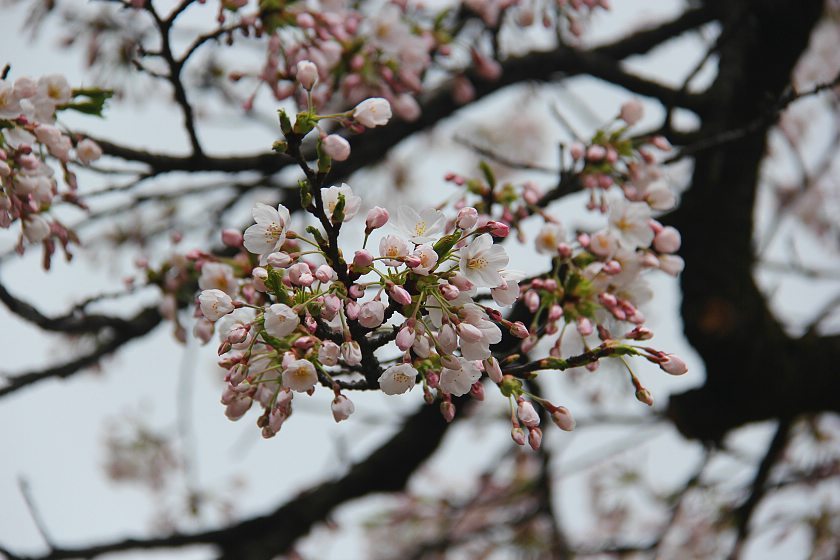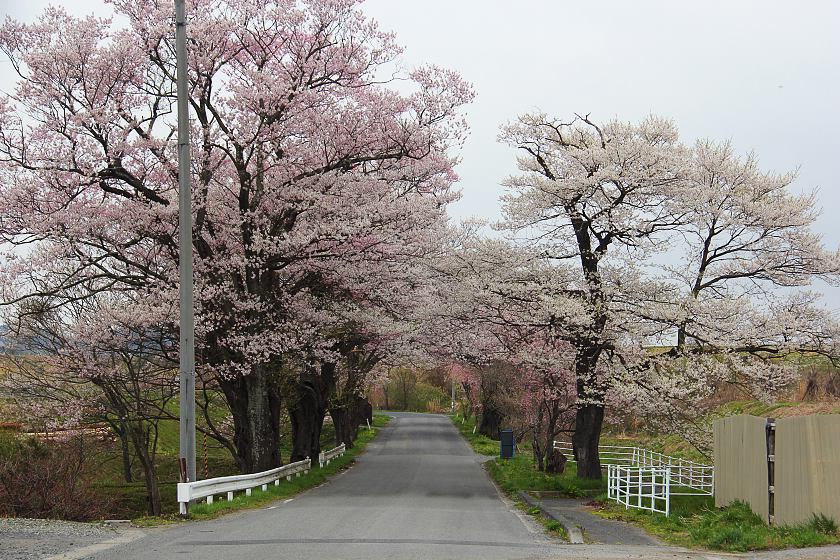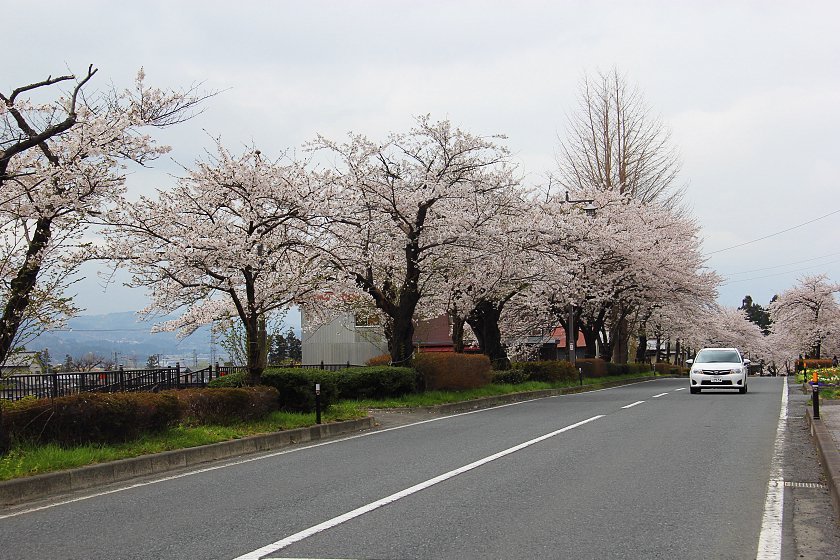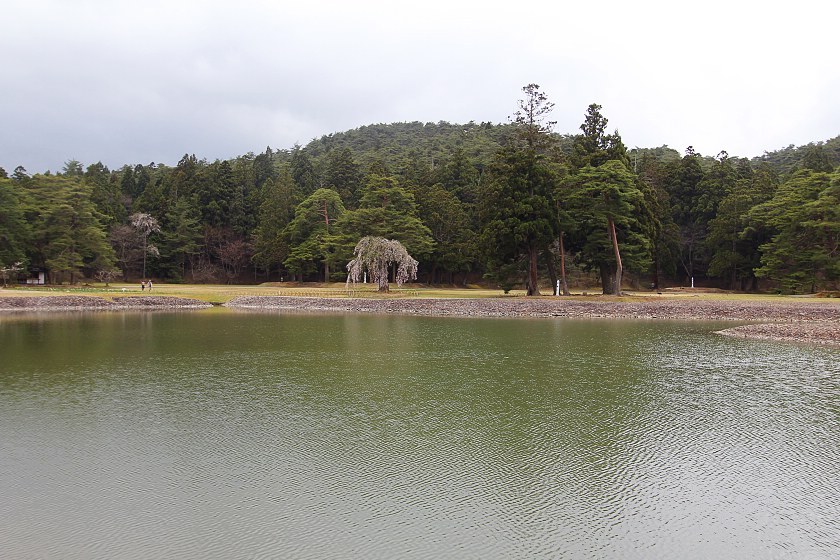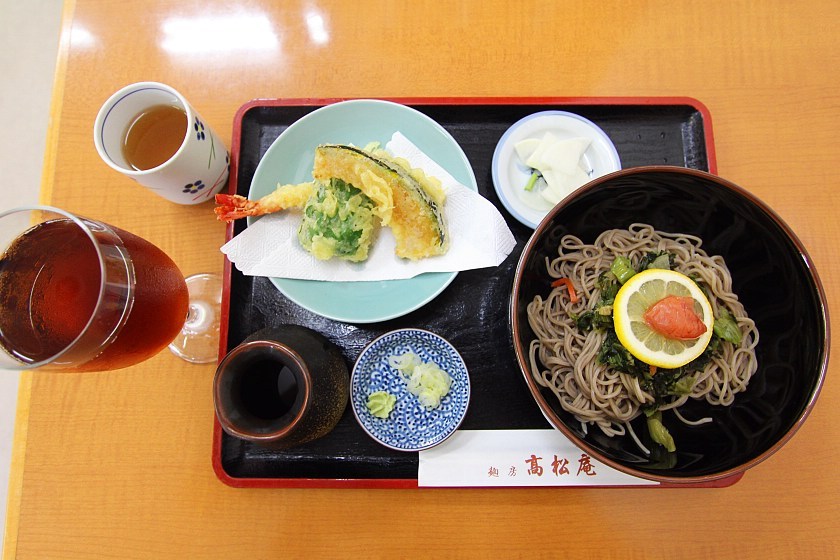 Questions? Ask in our forum.