Cherry Blossoms 2012: Fukushima Report (4/24)
Cherry Blossom Report 2012
Official cherry blossom reports by japan-guide.com
2012 Cherry Blossom Forecast - Schedule of upcoming reports - Post your own report
Popular cherry blossom spots - How to do hanami? - Cherry tree varieties
2012/04/24 - Fukushima Report
by sean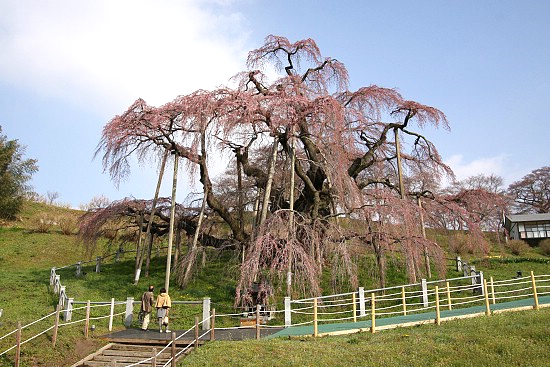 After a short break, today we travel further north into the Tohoku Region to resume our cherry blossom reporting. It looks set to be a good day as we make our first stop at the famed Miharu Takizakura (Miharu weeping cherry tree) in Fukushima. During an average year, the Miharu Takizakura would have ...
"To me the Miharu Takizakura is a lady!" declared Schauwecker as I type. Gender rules in the English language? Well, I do actually get the feeling that all cherry trees have to be ladies, especially this one since it is particularly beautiful. As I was saying, during an average year, She would have reached full bloom by this time. This year however, due to cold weather, she had just only started to open her first flowers last Thursday, and so I am expecting her to have yet to reach the halfway mark.
Miharu Takizakura
April 24, 2012 - Just opened
I over-expected. The Miharu Takizakura had less than 10% of her blossoms open when we arrived. Nevertheless, there it stood, gorgeous, majestic, looking like a waterfall ("taki" means waterfall in Japanese).
Today around 8am there was a small crowd at the site to admire her beauty. This weekend, when assumedly she closes in on her peak, this crowd is expected to swell to thousands, and bus drivers for the buses running from Miharu Station will have their hands full. The bus service by the way, as well as the daily light-up from 18:00 to 21:00, will be extended until April 30. Interestingly, this service was supposed to have lasted only till April 23 as advertised on posters, and this shows just how much later than usual full bloom would be reached here this year.
For gardening enthusiasts, there are also shops selling offspring of the great takizakura, waiting to be added to your garden collection.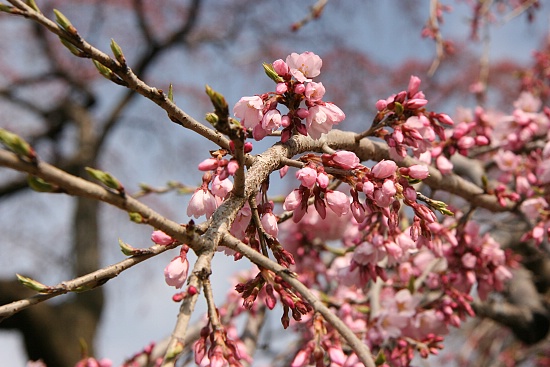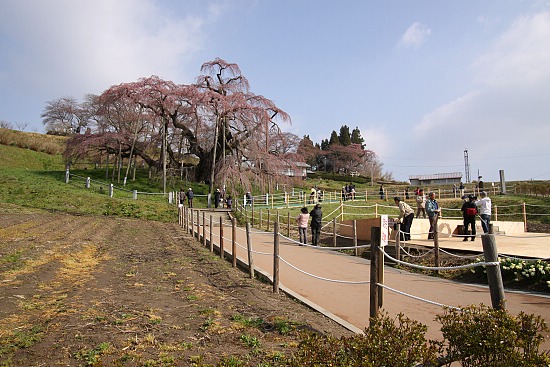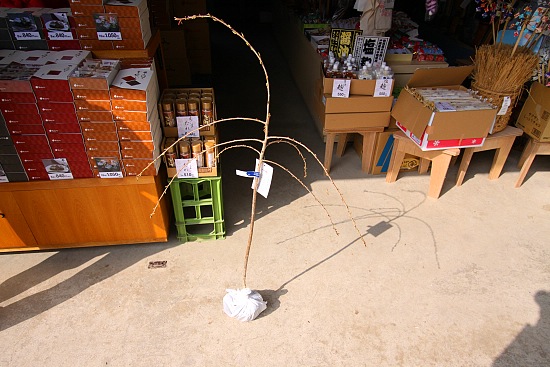 Hanamiyama Park
April 24, 2012 - Full bloom
Never heard of this place before. That was the thought on my mind when I received news that we were going to visit Hanamiyama Park in Fukushima city. Indeed, this place is a relative unknown among tourists, but I am happy to say that we have unearthed a gem of a hanami (cherry blossom watching) spot today.
It was a great visit: Somei Yoshino cherry blossoms in full bloom, blue skies, little streams, and slopes of mountains covered in the different hues of pink from other cherry blossom varieties, accentuated by colors from other different kinds of flowers and plants. Every corner turned seemed to provide a setting for a nice picture. In the words of Schauwecker, it felt like paradise (although I wasn't able to derive the same satisfaction as him by looking for frogs in the pond).
It was a good thing that we arrived early because by the time we were about to leave, lots of people were beginning to arrive via the bus service from Fukushima Station (250 yen, 15 minutes), which runs till April 30. The views of cherry blossoms here should still be very pleasant on April 30, next Monday, provided that the forecasted rain this Thursday and Friday does not claim too many casualties.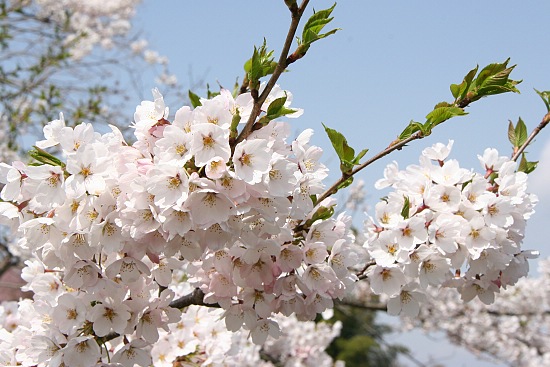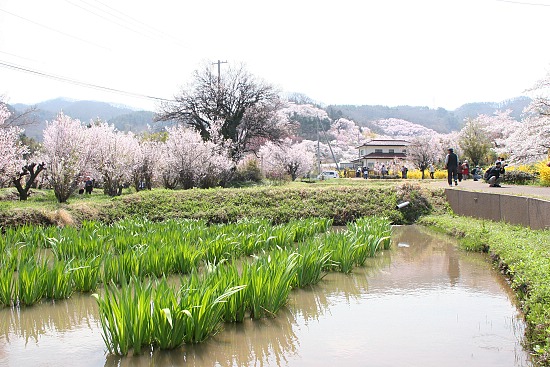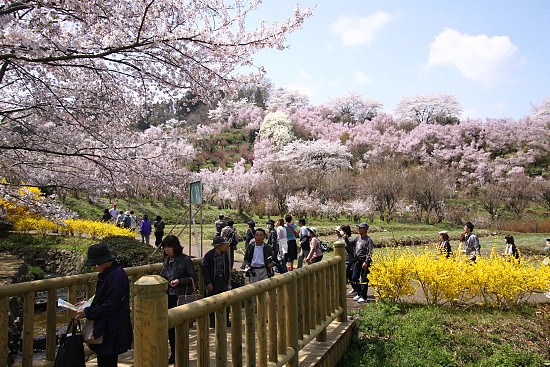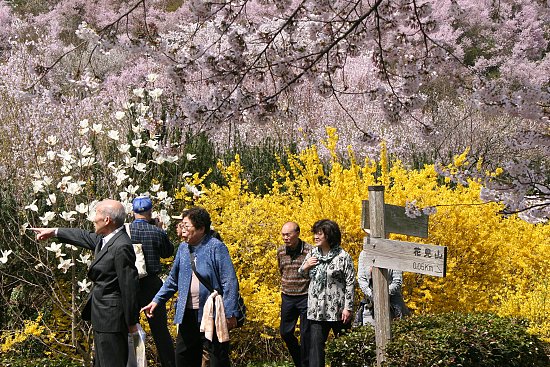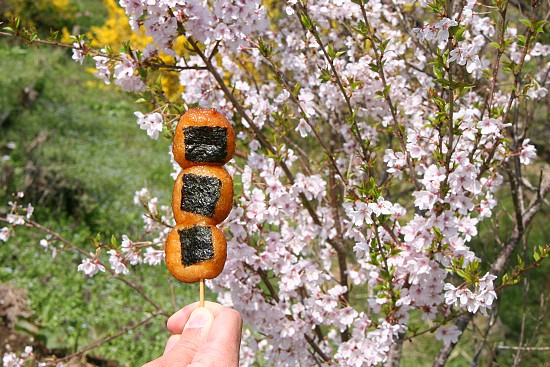 Shinobuyama Park
April 24, 2012 - Full bloom
It was also the first time we had visited Shinobuyama Park, which is located on a mountain not too far from the city center. We noticed considerably less visitors here, perhaps understandably so as it had less cherry trees and other flowering trees than Hanamiyama Park. Nonetheless the cherry trees here were also in full bloom and the scenery was quite attractive as well.
The park has multiple observation decks from where you have a good view of the city of Fukushima from above. Peak period here should similarly last through the weekend, as long as the weather allows for it.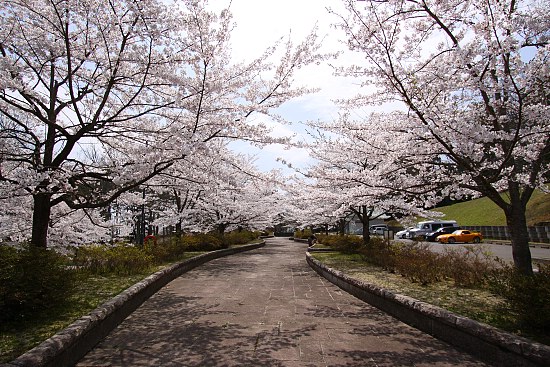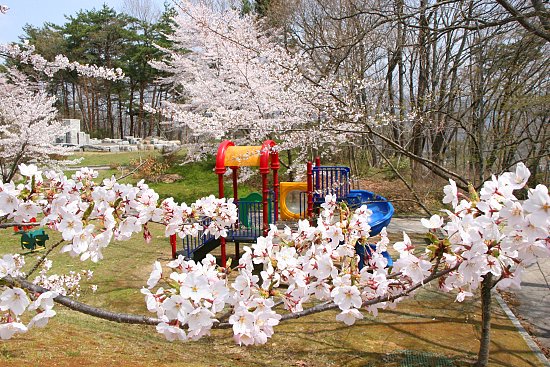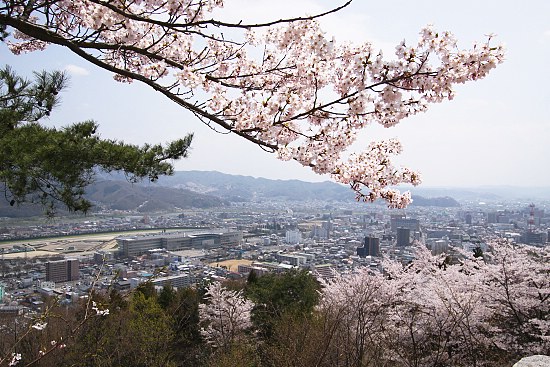 Questions? Ask in our forum.