Hiroshima: Blossoms Opening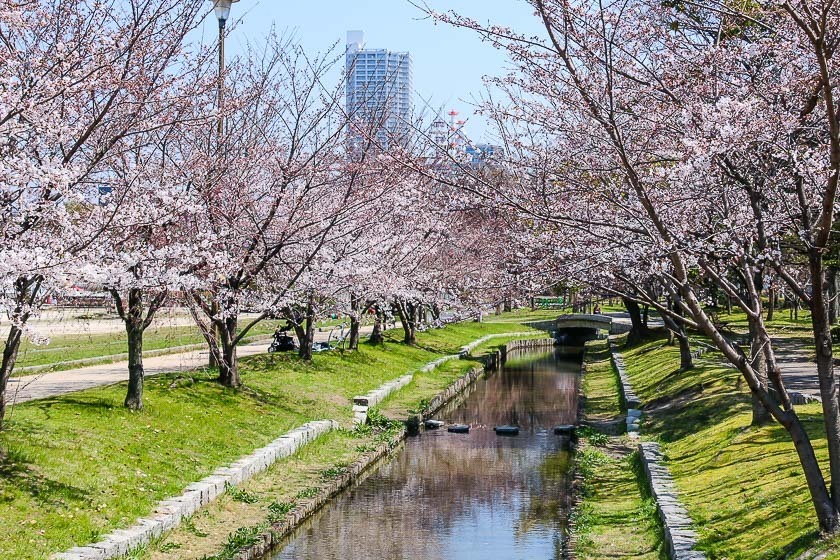 Today, I headed to Hiroshima to see how the cherry trees were faring a week after the cherry blossom season was declared open on March 27, on par with the average year. The blossoms seem to be progressing at a slower pace this year and the places I visited today were still under halfway to their peak.
Tokyo reached full bloom (mankai) on April 2, twelve days after the opening of the first blossoms (kaika) was announced. It usually takes about a week for the flowers to reach mankai after opening, but the few cold days at the end of March stalled the process across the cities in the country. However, with warmer temperatures forecast for the rest of this week, the other cities like Kyoto, Osaka and Fukuoka should be welcoming their best viewing period later this week.
My first stop for today was Miyajima, officially known as Itsukushima. I found the blossoms here to be just opening and many of the flower buds on the verge of opening. With warm temperatures today and tomorrow, I expect the remaining unopened buds to blossom over the next few days and reach their best by the coming weekend.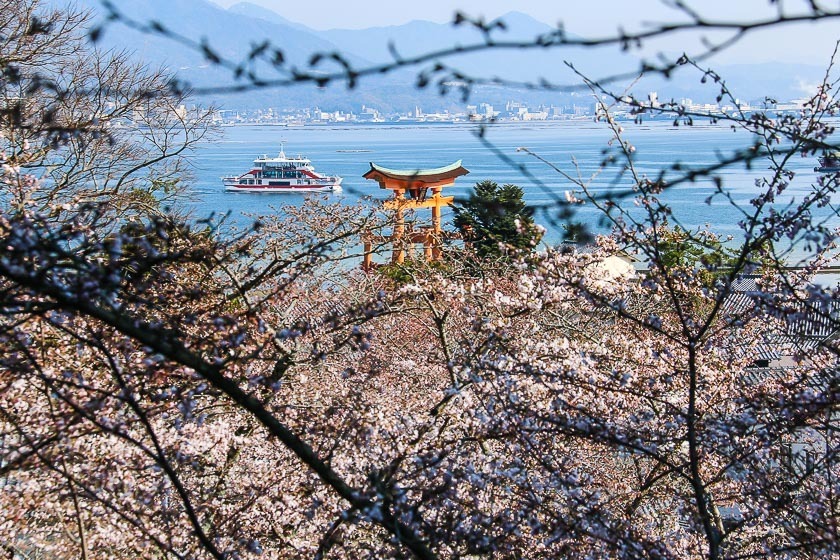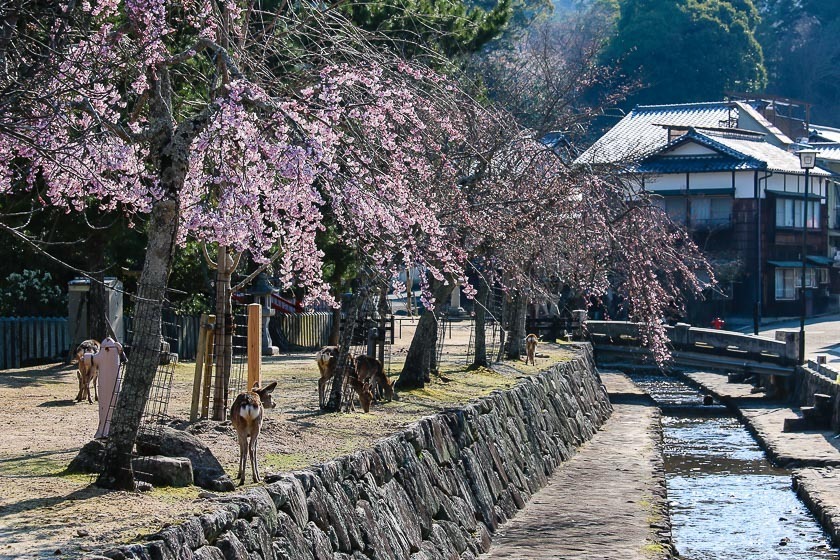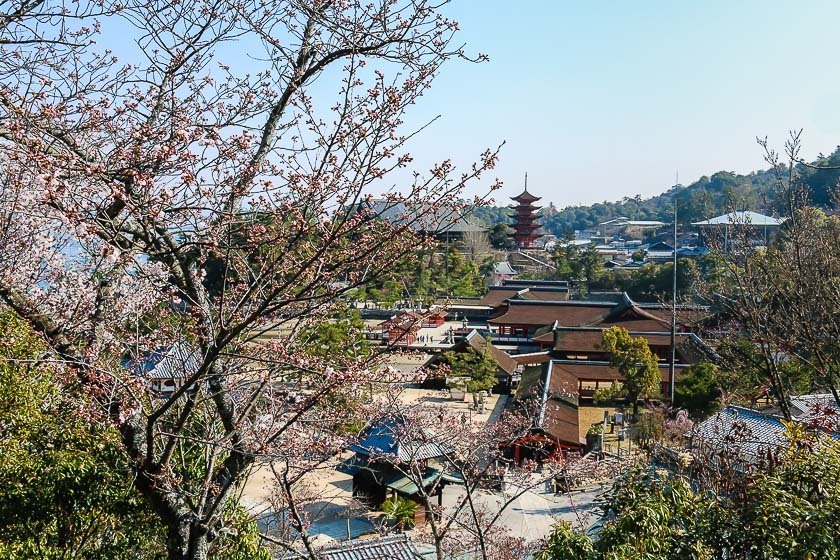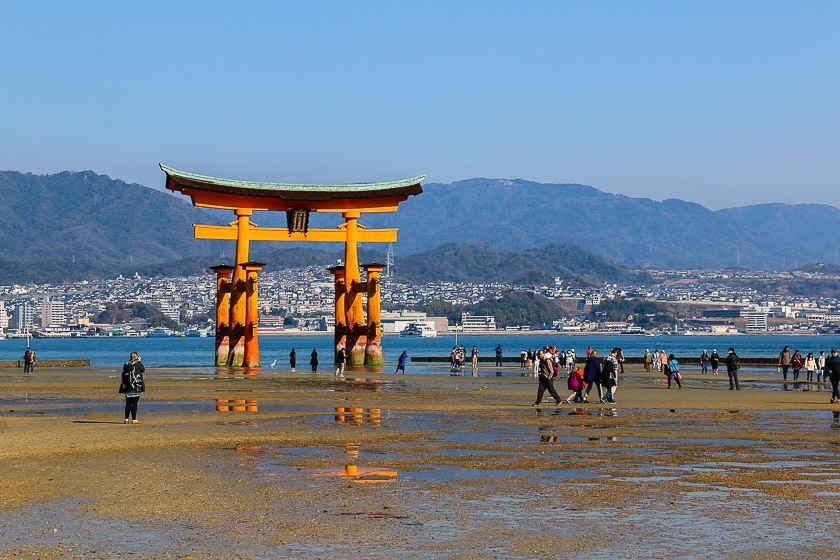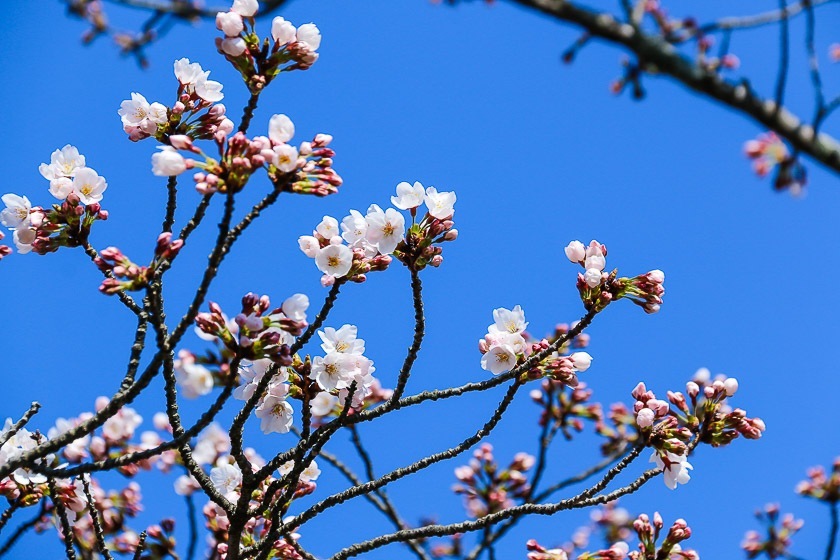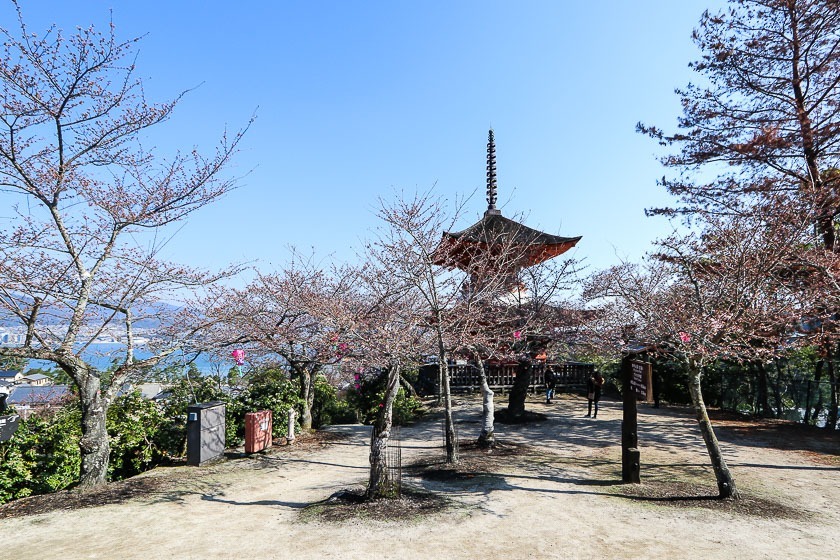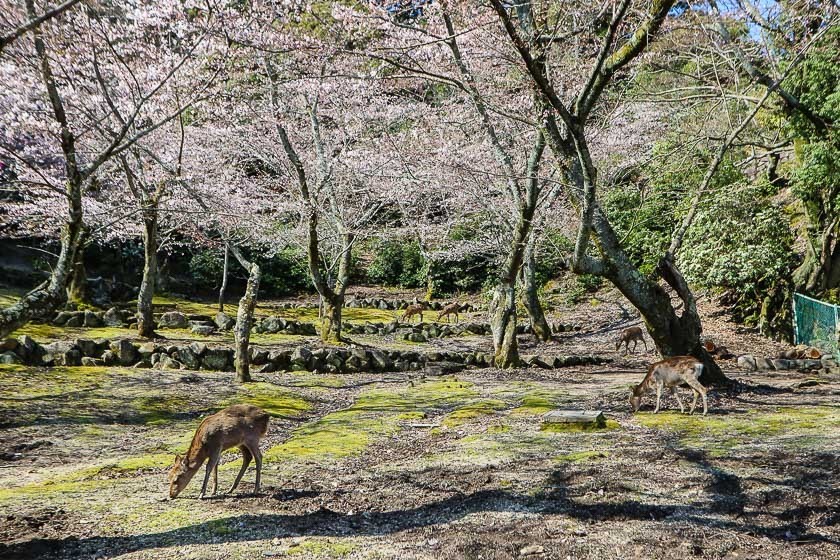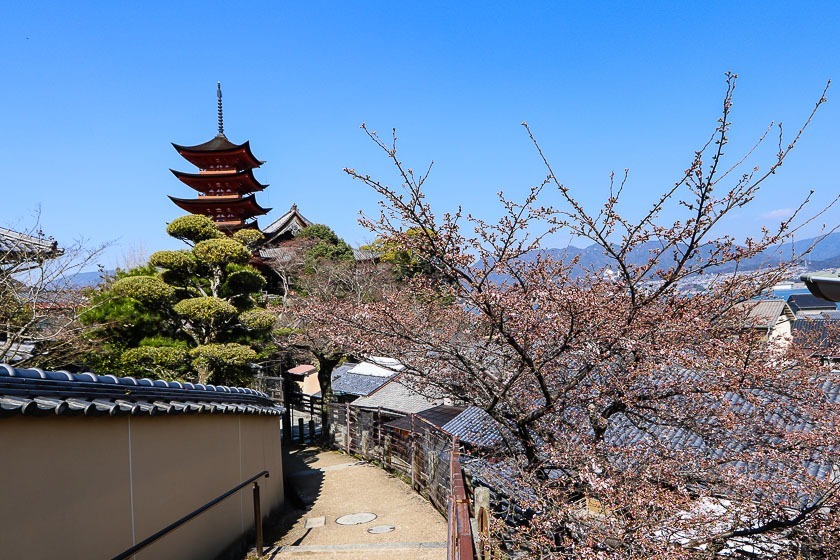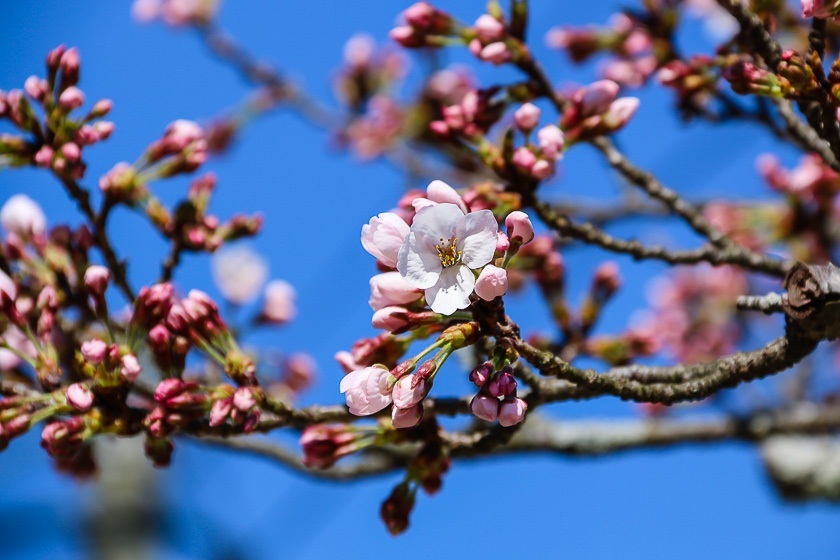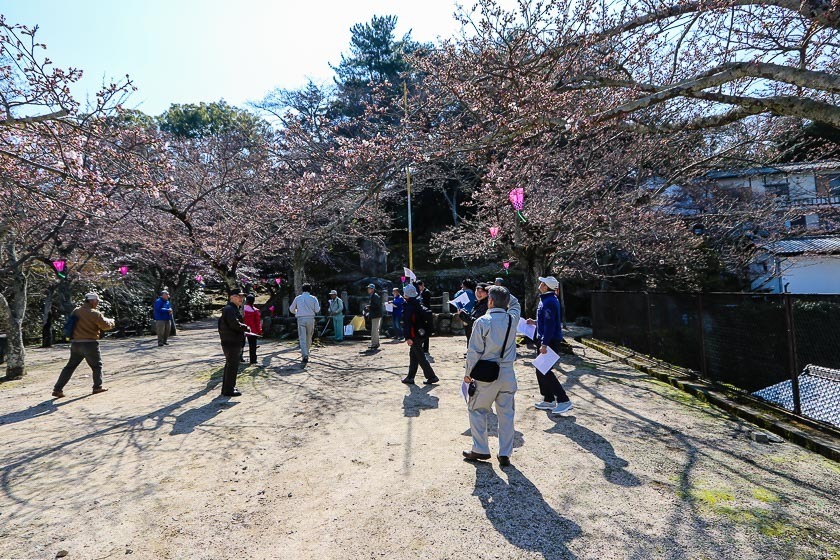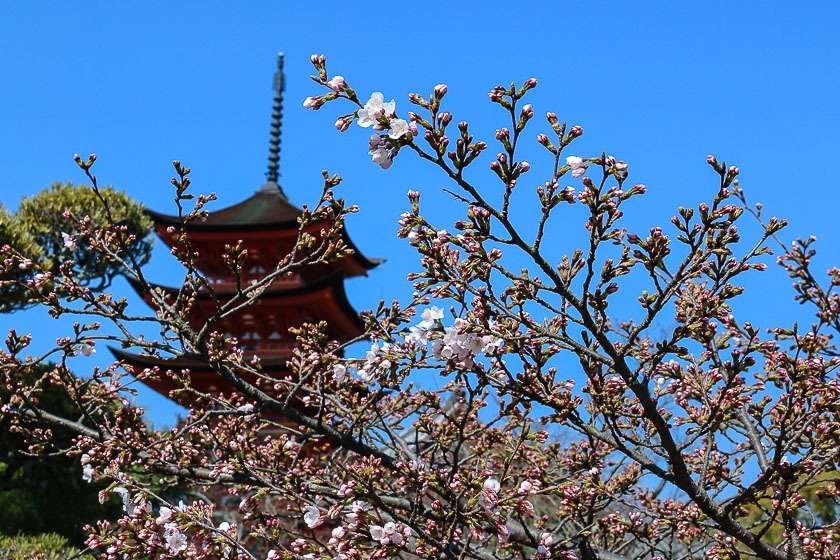 From Miyajima, I took the high speed boat into Hiroshima City and stopped by the Peace Memorial Park. The cherry trees that line the river and in the park were still under the halfway mark to their best, but that didn't stop many of the locals from picnicking in the nice weather. This weekend should be a good time for cherry blossom viewing (hanami) parties for those in the area.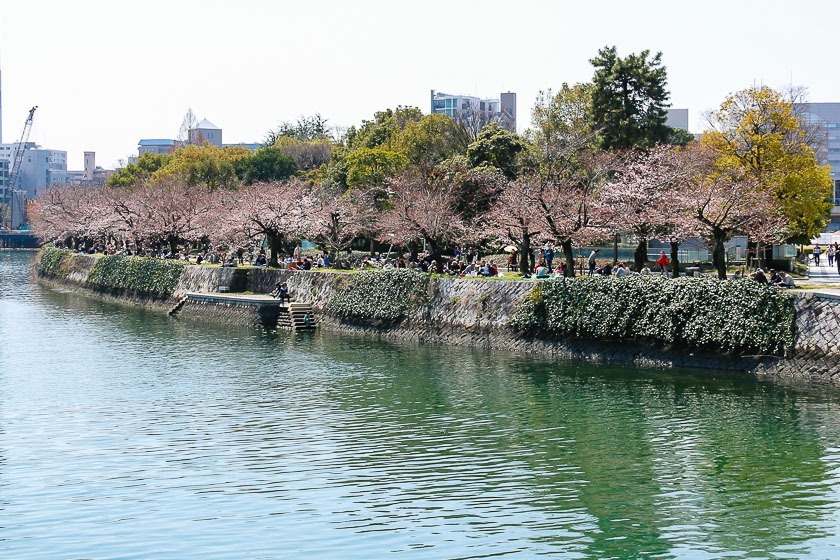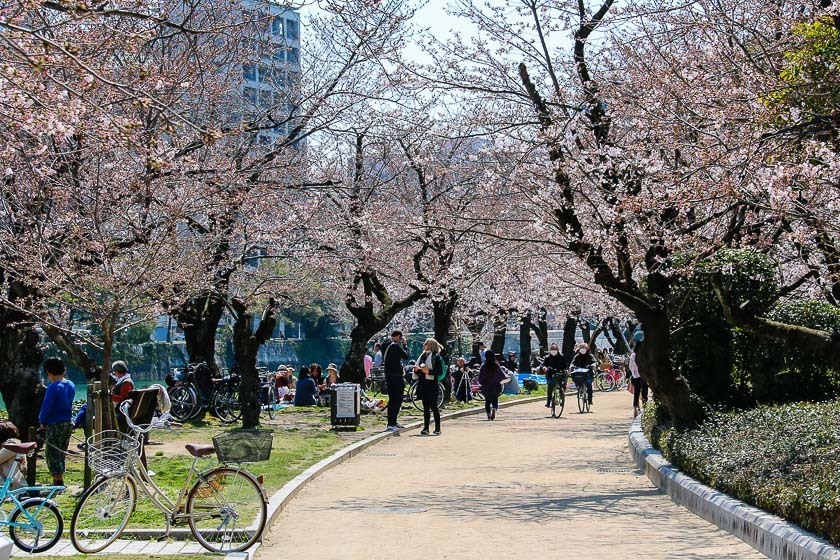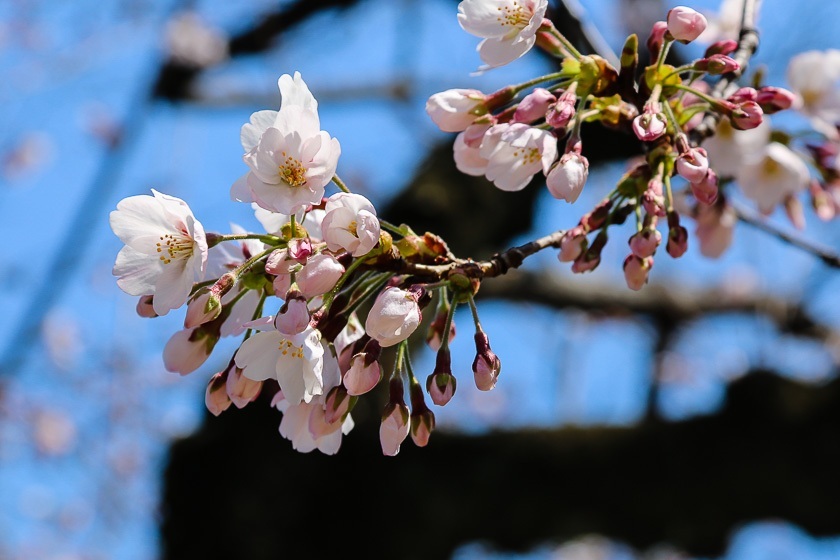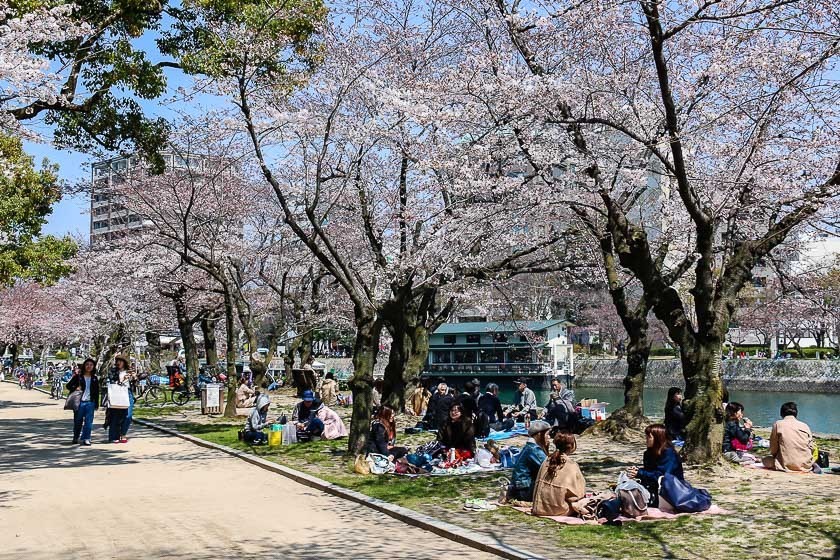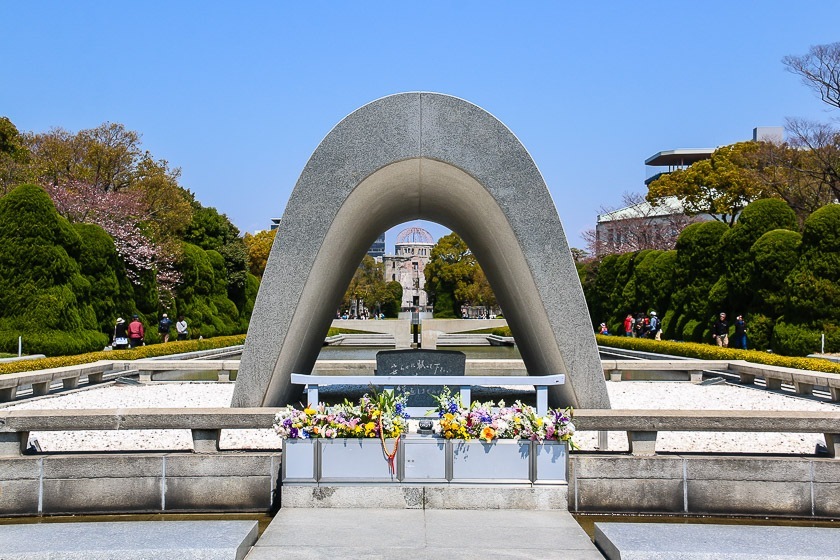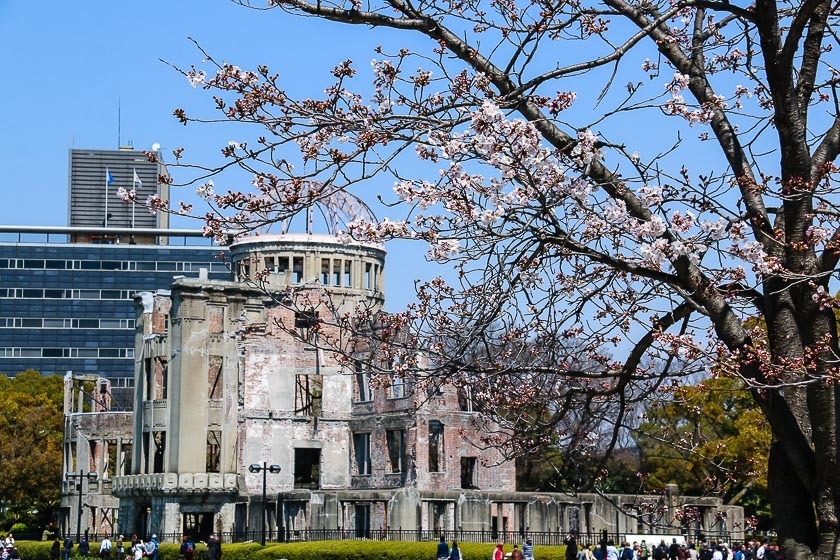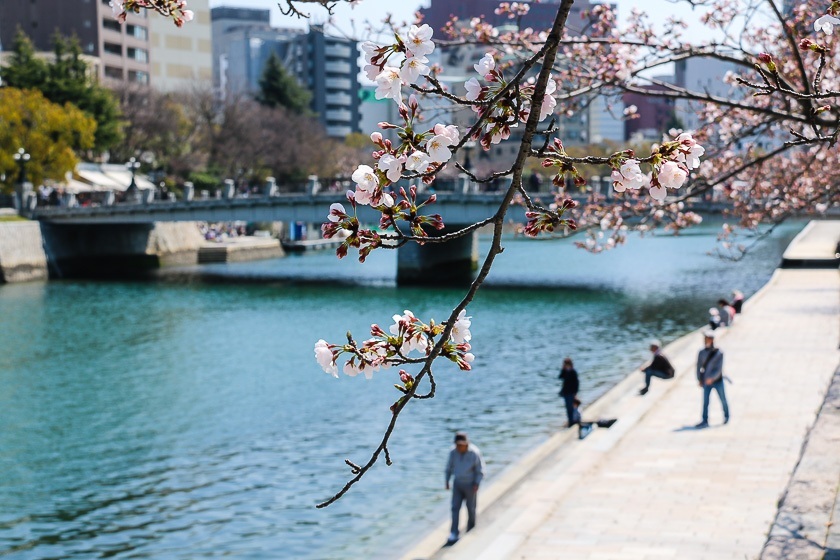 Finally, I headed to Hiroshima Castle to check out the cherry trees. Walking along the Ota riverbank to get there, I found that the cherry trees that line the riverside to have just opened and would require more warm days before they reach their peak. Arriving at the castle, the blossoms along the moat were also barely open but the cherry trees in the immediate vicinity of the main keep were more developed. Like at the Peace Memorial Park, I expect the coming weekend to be a good time to view the blossoms at their best.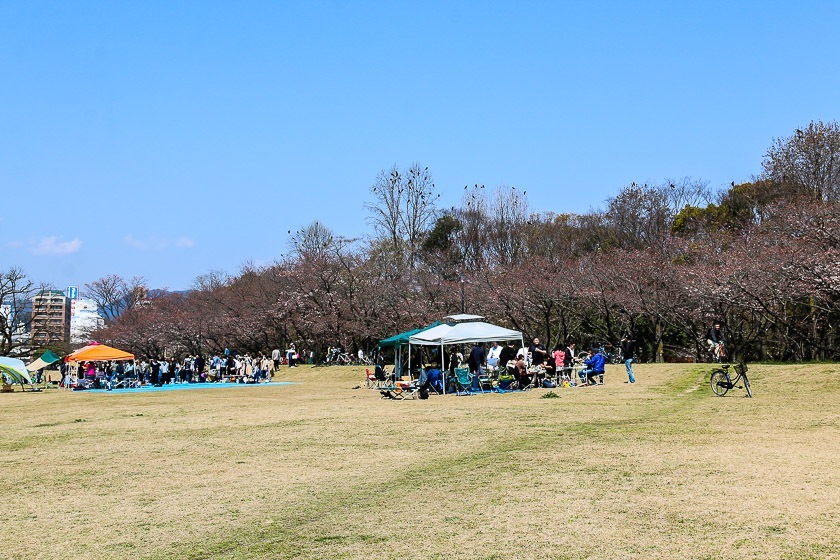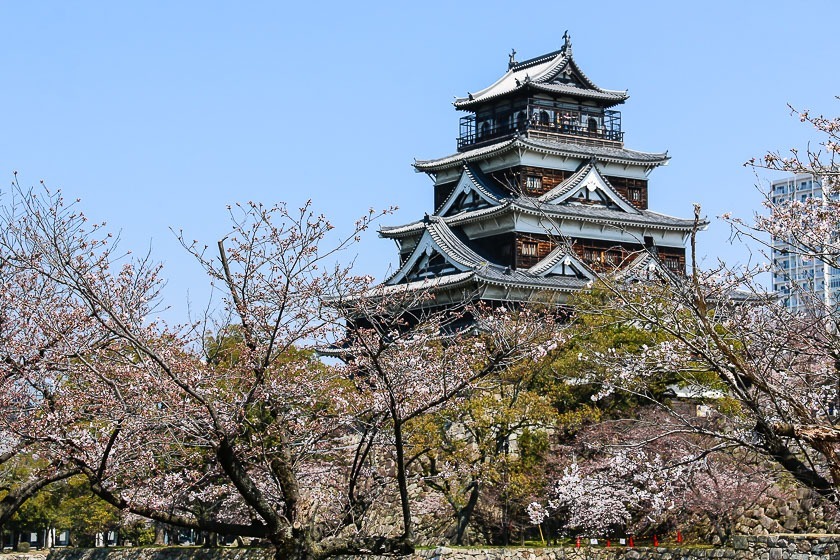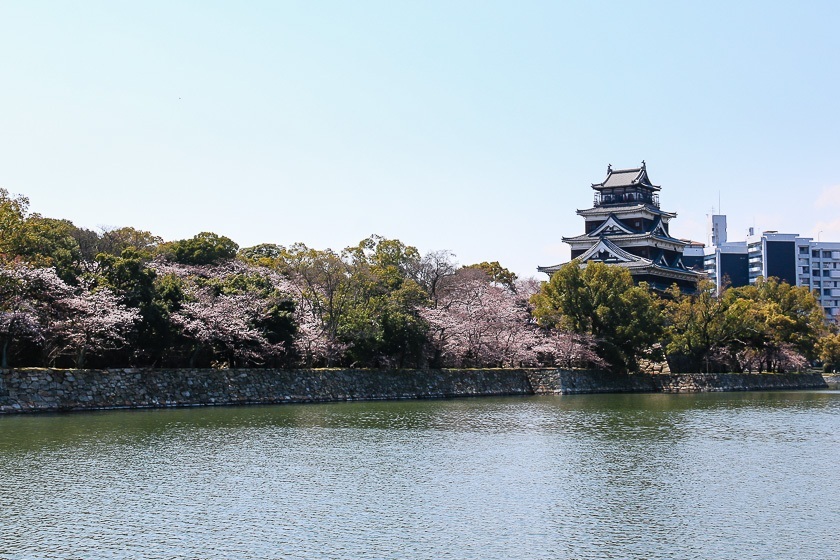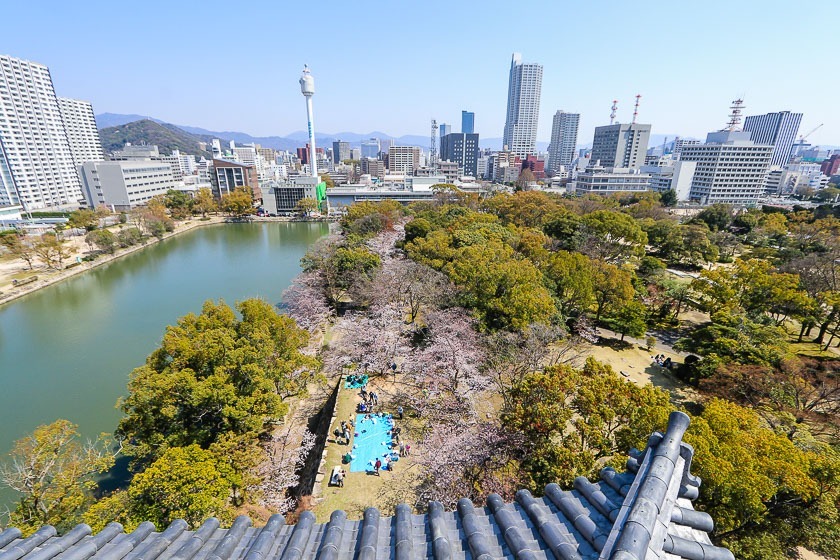 Questions? Ask in our forum.