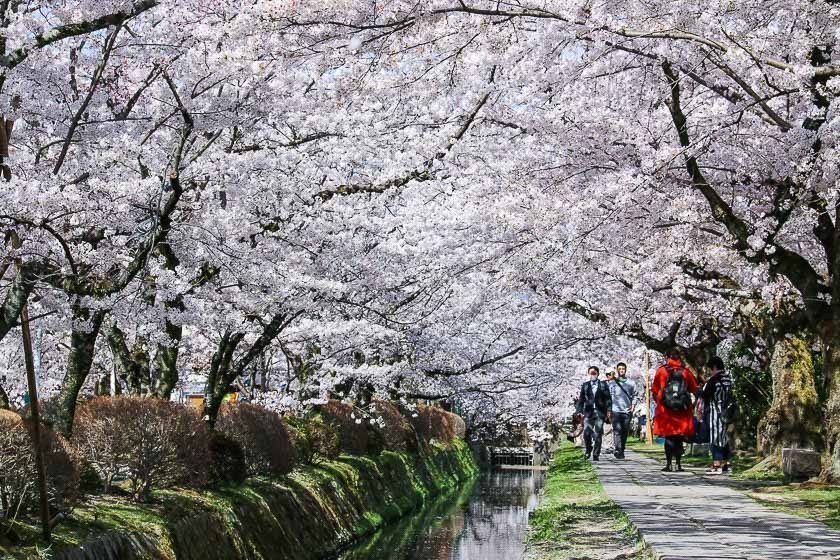 As the warm and sunny spring weather continues across Japan, so has the cherry blossom season with many cities in western, central and eastern Japan currently at full bloom and in their best viewing period. This good weather is forecast to continue until next week and for those in Kyushu to Kanto, the coming weekend looks to be the last one for flower viewing (hanami) parties at full bloom. The cherry blossom petals are predicted to start falling in large numbers from next week, and creating what some say to be the most beautiful part of the season known as hanafubuki (literally flower blizzard).
Today, I headed back into Kyoto, a week after my first trip there and three days after Joe was there. Three days ago, Joe reported that Kyoto was at full bloom and today, I am pleased to report that the places I visited are still at full bloom with the some petals starting to fall in strong gusts of wind. Good weather is forecast for the next week and I expect the best viewing period to continue till then.
The main cherry blossom spots in Arashiyama are near the Hankyu Arashiyama Station, on Nakanoshima Island near Togetsukyo Bridge and around the foot of Mount Arashiyama. Today, I found the cherry blossoms to be at full bloom and expect the flowers to remain at their best for the next week or so before their petals start to fall.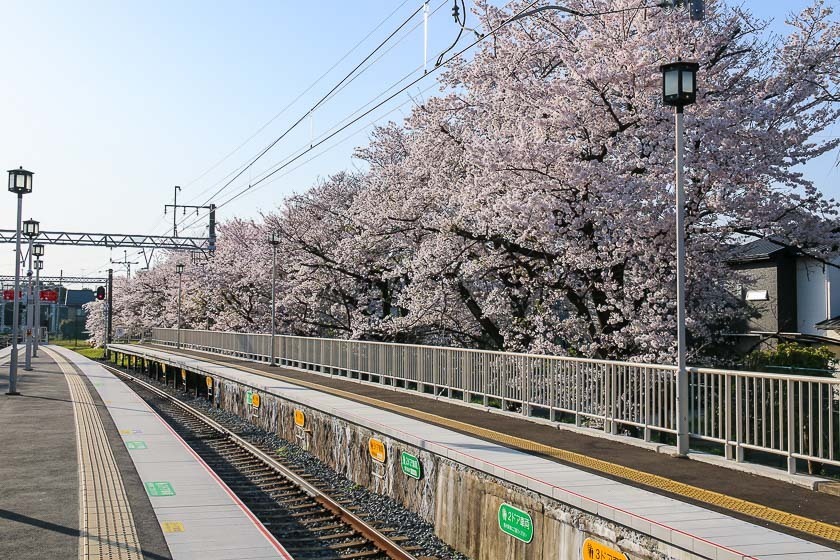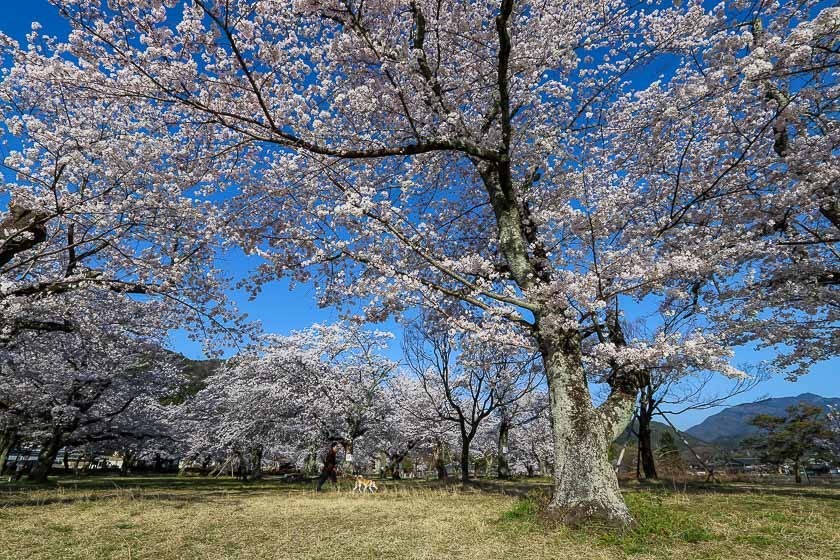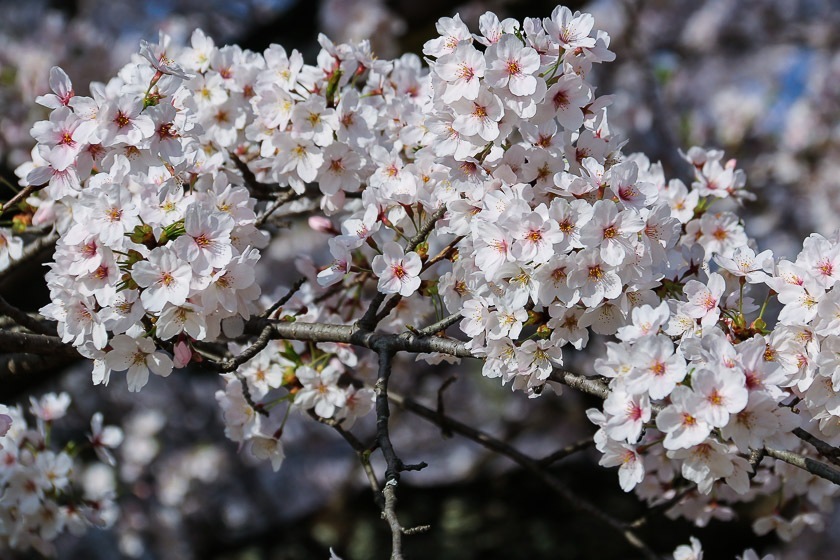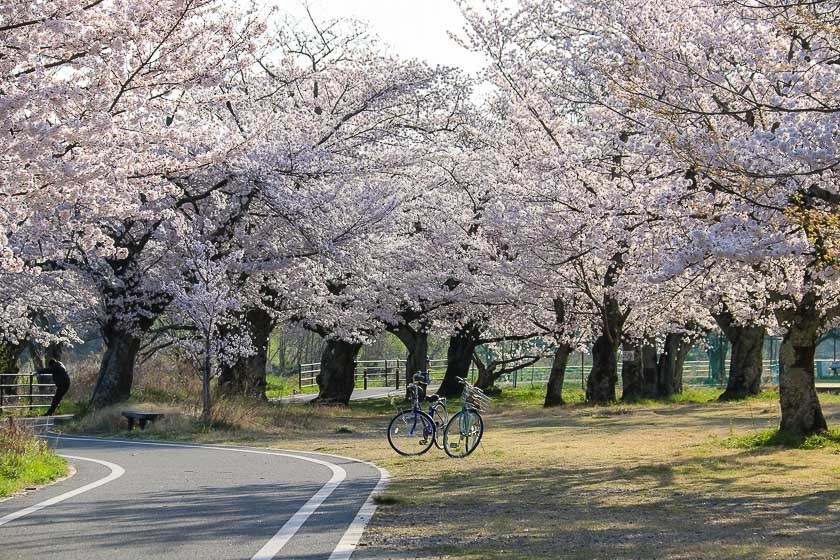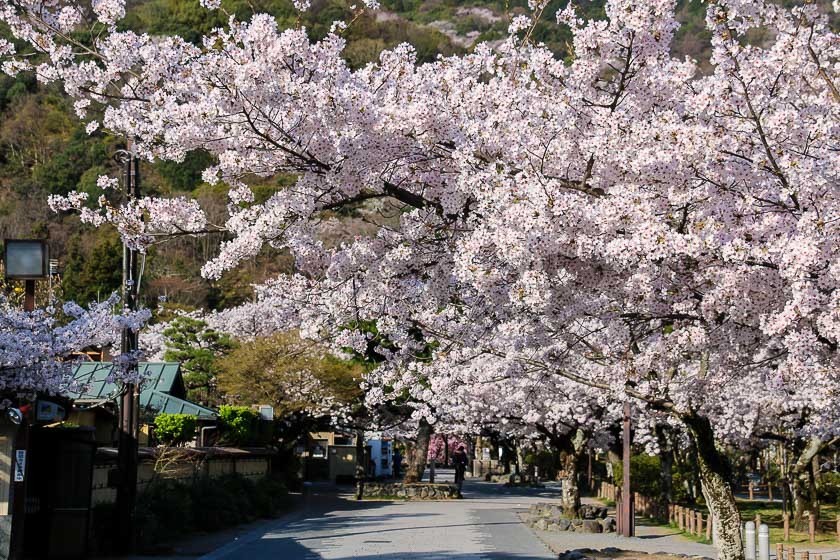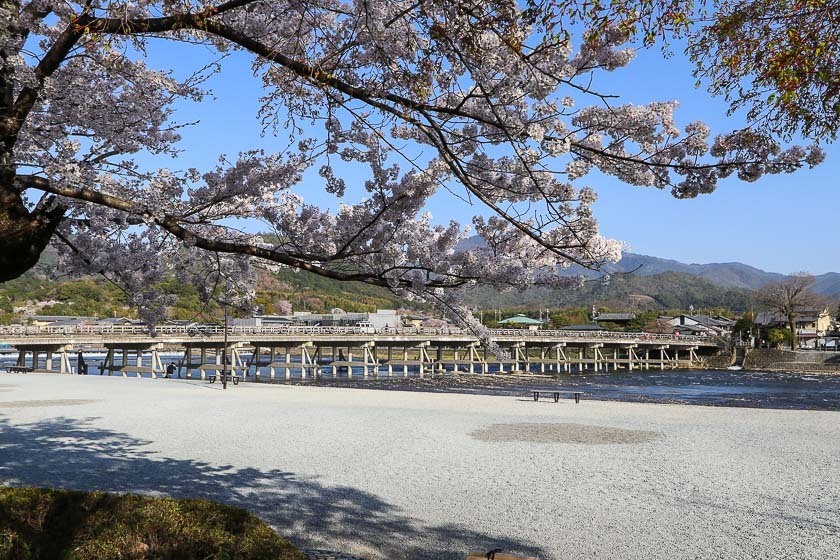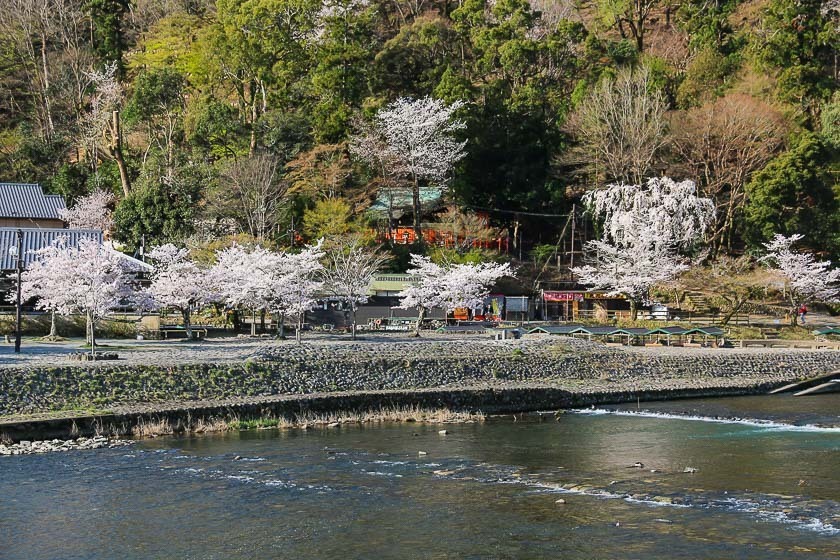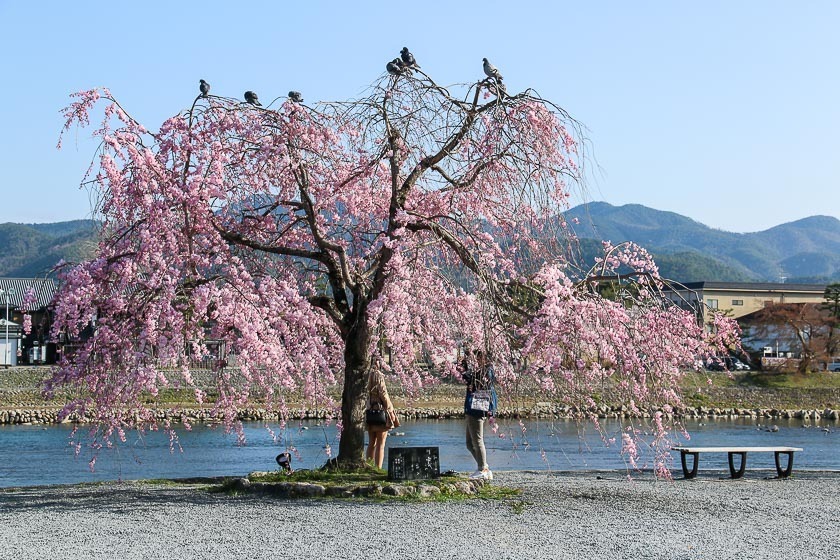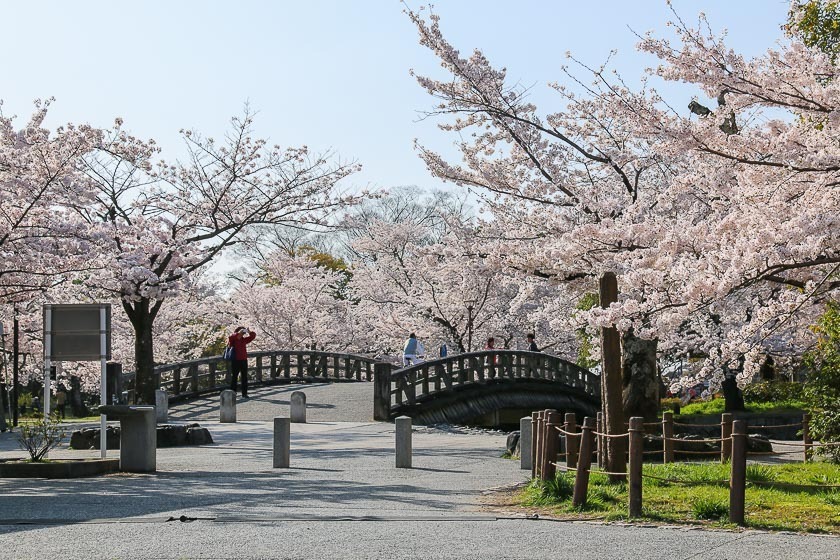 Moving on to the Philosopher's Path not far from Ginkakuji. The cherry trees lining the almost two kilometer path were at full bloom and a number of the more advanced cherry trees also had petals falling in the wind when I was there. I expect the flower viewing to remain good over the weekend with petals starting to fall from next week.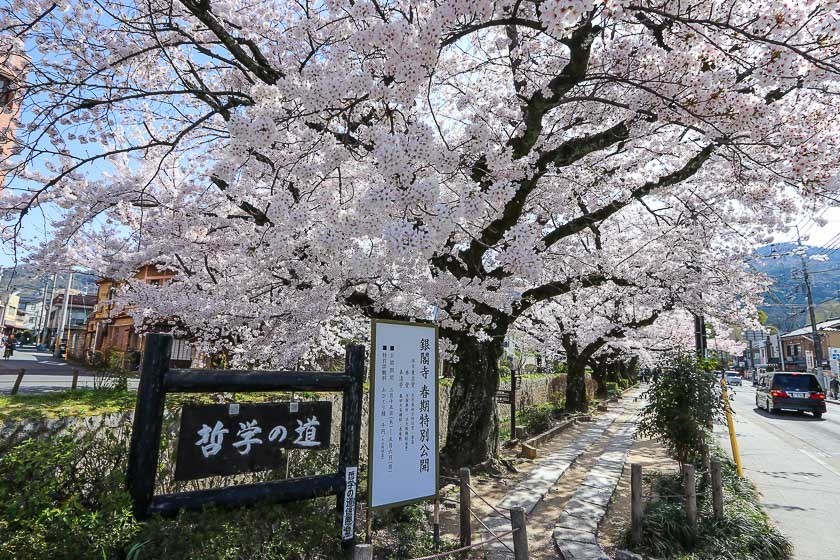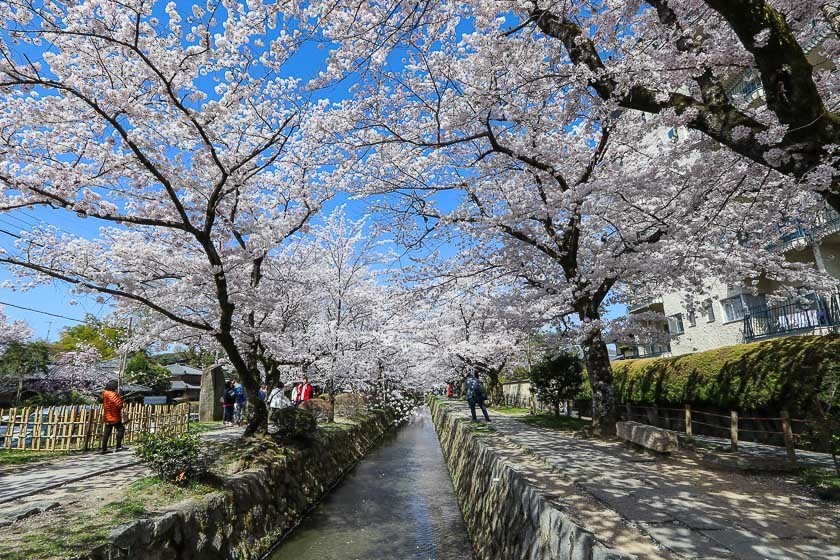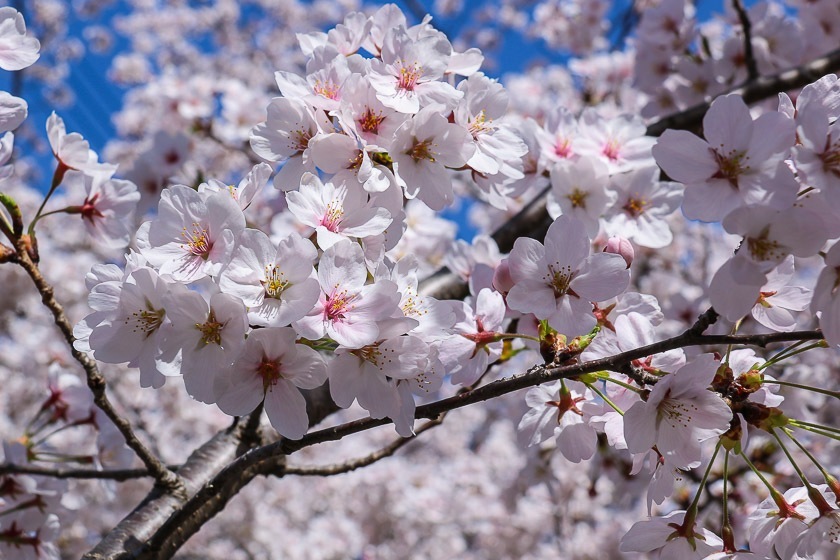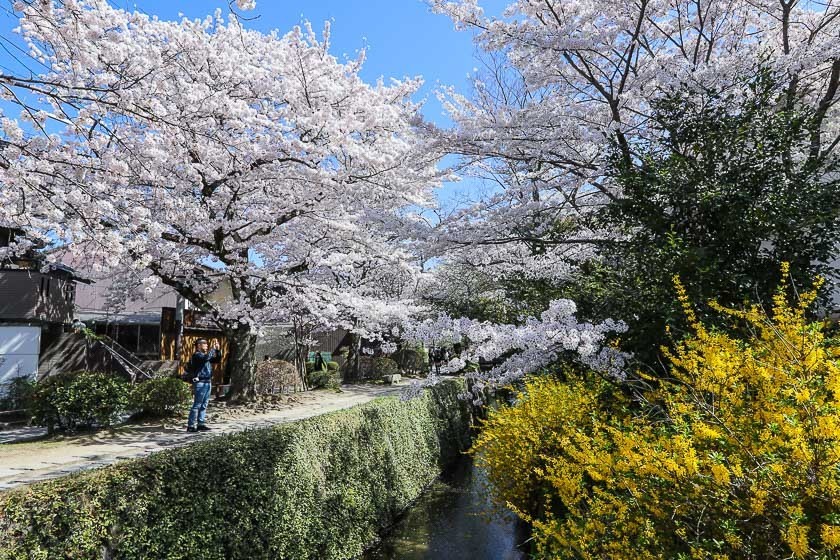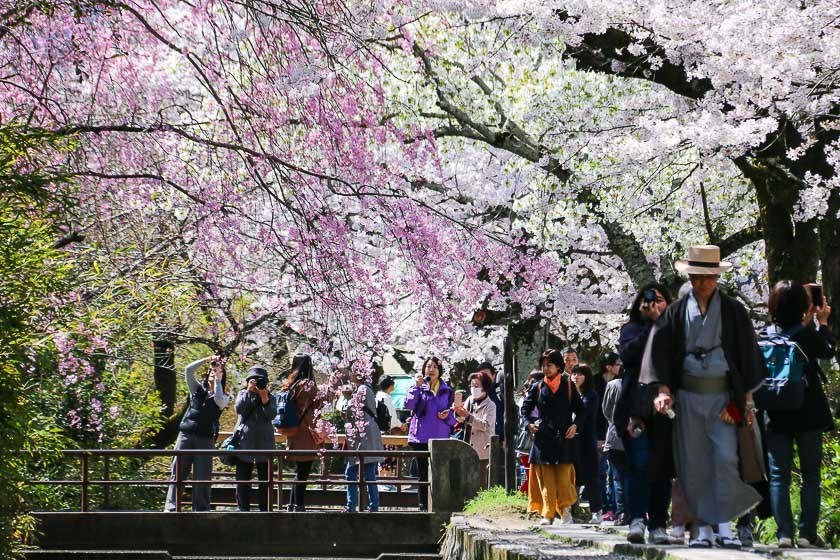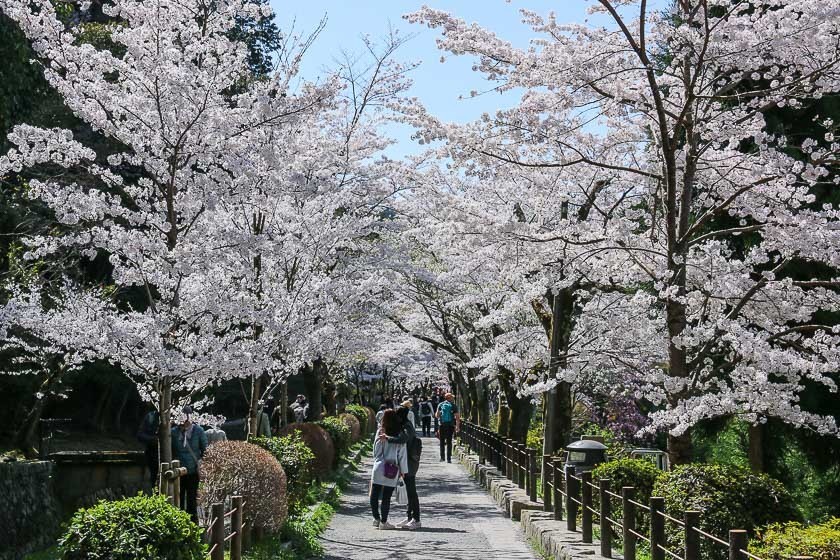 Maruyama Park is a large park famous for its large weeping cherry tree. I found that the petals of the weeping cherry trees in the middle of the park have started falling, but only just. There are also many mainstream Somei Yoshino cherry trees in the park which were full bloom and their best viewing period is expected to continue into next week.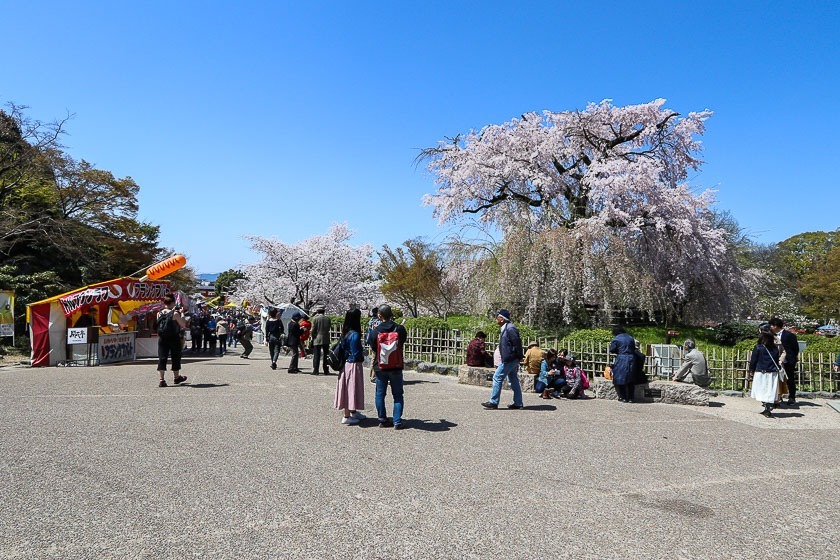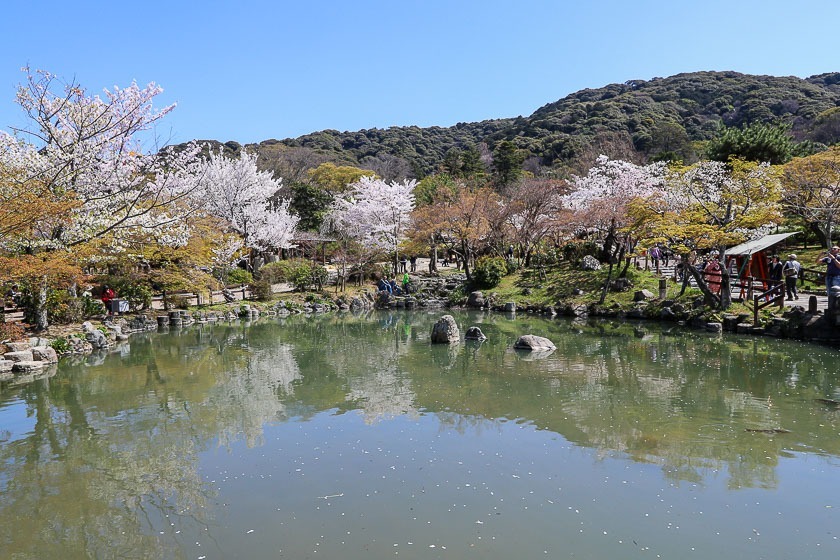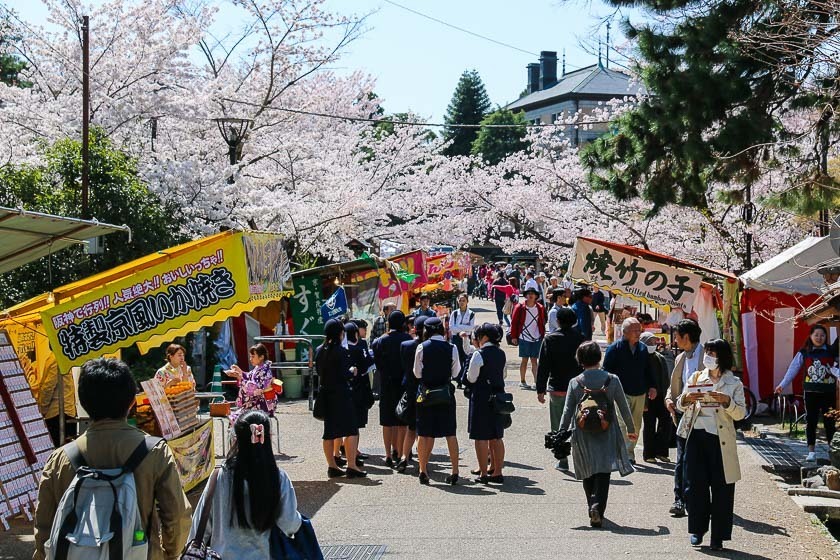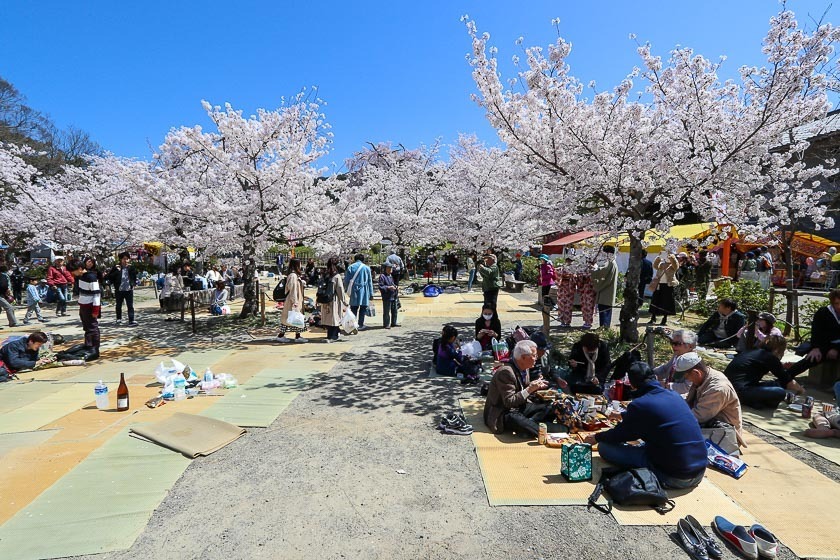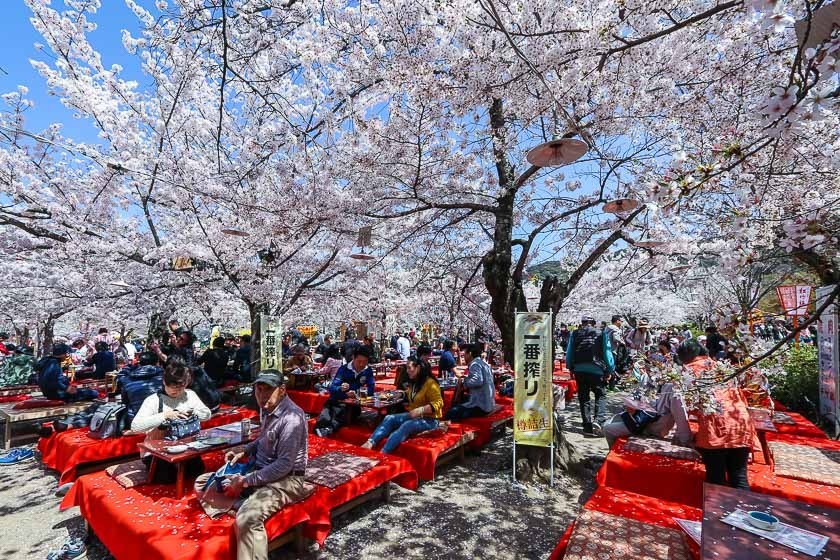 The cherry blossoms at Kiyomizudera Temple were at full bloom today and I expect them to remain at their best until next week. Until April 8, 2018, the temple is open in the evenings for its illumination event from 18:00 and 21:00.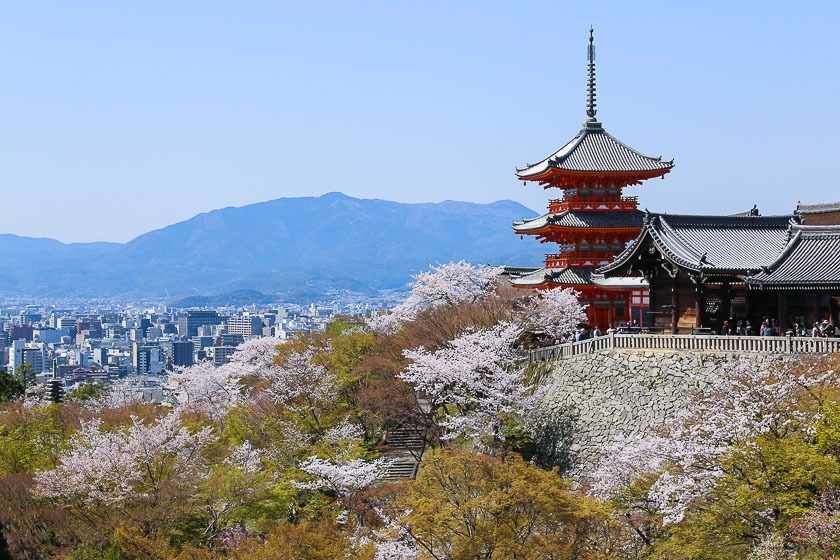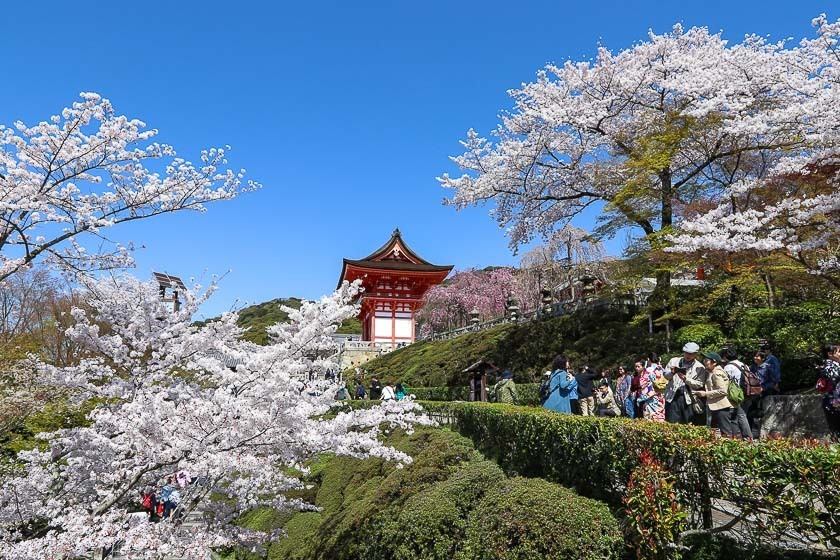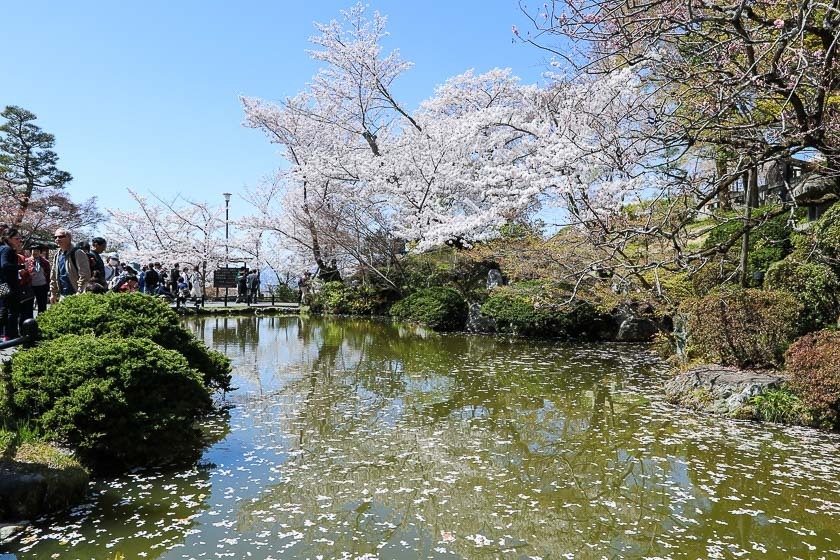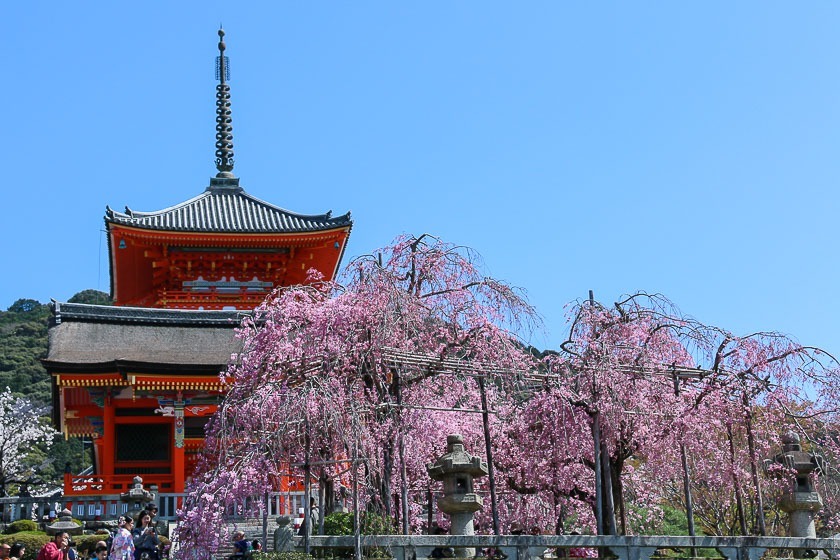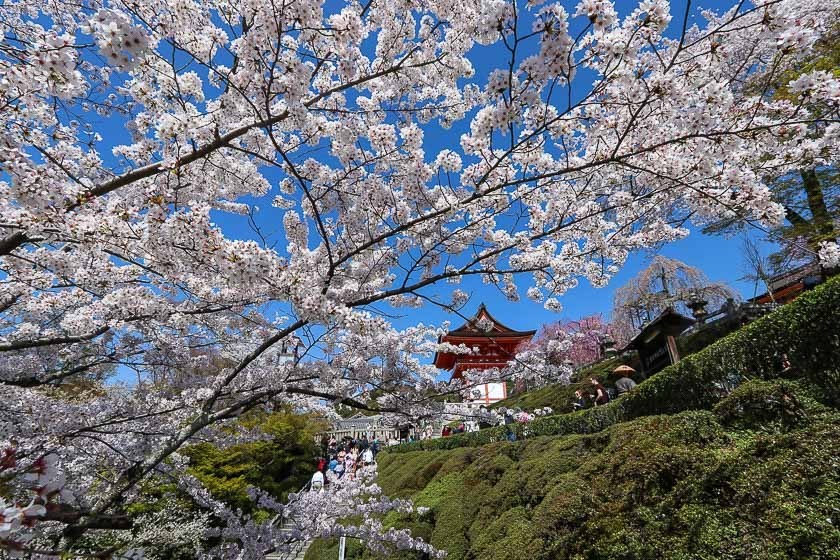 Questions? Ask in our forum.