Cherry Blossoms 2012: Kitakami Report (4/28)
Cherry Blossom Report 2012
Official cherry blossom reports by japan-guide.com
2012 Cherry Blossom Forecast - Schedule of upcoming reports - Post your own report
Popular cherry blossom spots - How to do hanami? - Cherry tree varieties
2012/04/28 - Kitakami Report
by sean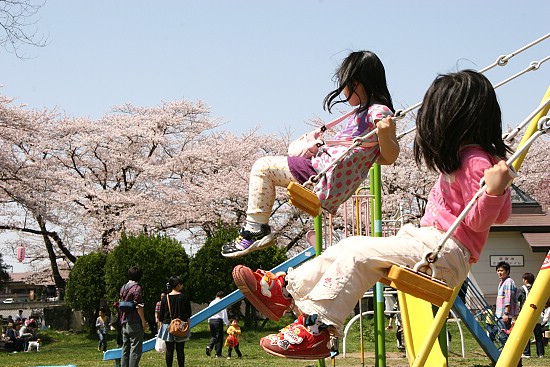 Kitakami is widely recognized as one of Tohoku's top three cherry blossom viewing spots, along with Hirosaki and Kakunodate, and the good stuff are happening here right now.
A cherry blossom festival is on at the city's Tenshochi Park till May 5, and that means lots of festival food and people enjoying themselves through the Golden Week Holidays. Celebrations include koinobori (carp streamers) decorations, leisure boats which run along Kitakami River, and horse carriage rides along the park's path which is lined by lengthy rows of some 10,000 cherry trees. These festivities, including the daily illuminations from 18:00 to 21:00, will be on till May 6.
The park is situated just next to Kitakami River, and can be reached within a 15 to 20 minute walk from Kitakami Station. Throughout the festive season, a baggage depository service is also available at the east entrance of the station for a fee of 200 yen.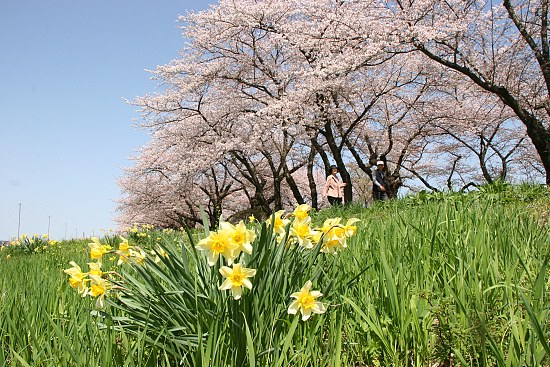 Tenshochi Park
April 28, 2012 - Approaching full bloom (50-80%)
My visit started with a magnificent view from the Sangobashi Bridge, north of the station. As I crossed the bridge to get from one side of the river bank to the other, I was delighted to see the long lines of koinobori hung across the river, rows of attractive cherry trees stretching into the horizon, and leisure boats slowly making their way up and down the river.
Lots of people were already at the park when I arrived, and it was buzzing with activity. There were children having fun at a big playground, people sitting on picnic mats spread out on the lawn under the shade of cherry trees, other people gathered together singing a melody, and Oni Kenbai dancers performing to a thrilled audience.
The cherry trees were not too far away from their peak. Considering the warm weather today as well as that expected tomorrow, I believe full bloom will be reached here soon, and would maintain for another week or so.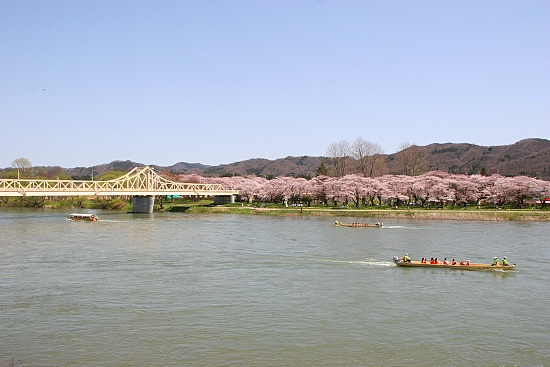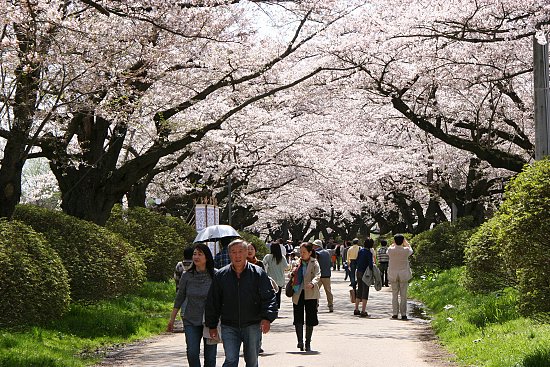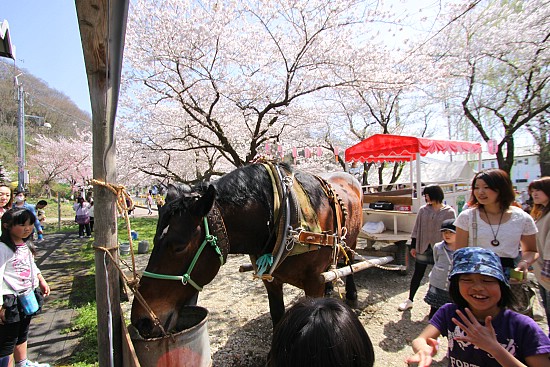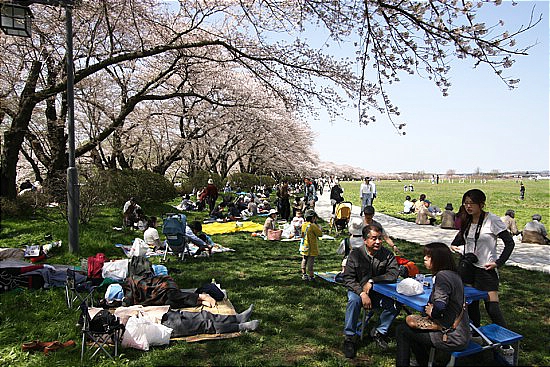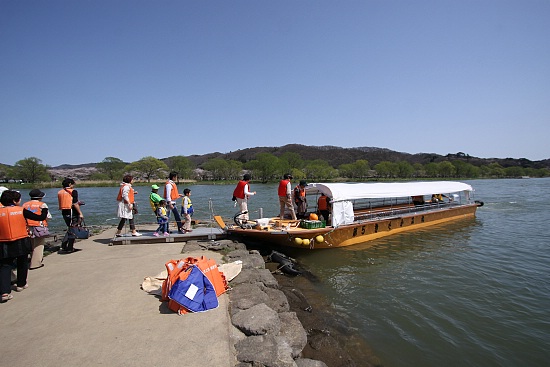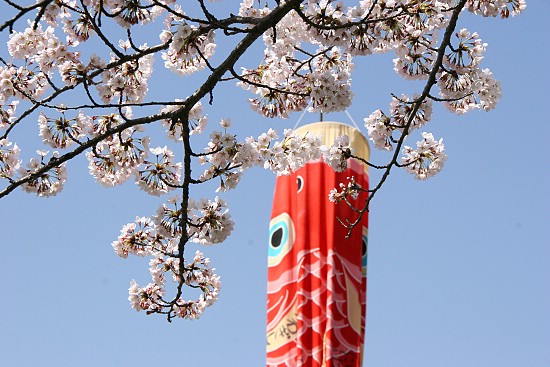 Questions? Ask in our forum.