Cherry Blossoms 2015: Kitakami Report (4/21)
2015/04/21 - Kitakami Report
by raina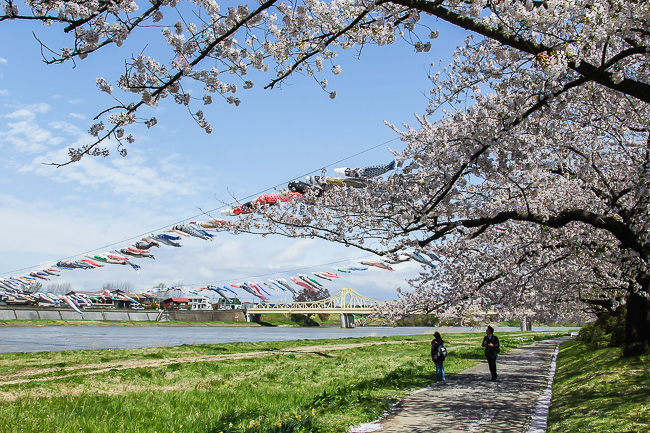 After a short break from the cherry blossoms, we resume our reporting in the northern Tohoku Region where the flowers in the respective capital cities have reached full bloom (mankai) last week. The cherry blossom season has also just reached Hokkaido, with Hakodate reporting the opening of the first blossoms (kaika) today (April 21). This week, I will be reporting from Iwate, Aomori and Akita prefectures and visiting the top three cherry blossom sites in the region.
Today, I headed to Kitakami in Iwate Prefecture, about 500 kilometers northeast of Tokyo and a three-hour bullet train (shinkansen) ride away. Kitakami is famous for the more than 10,000 cherry trees, of which there are about 150 different varieties, planted along the Kitakami River in Tenshochi Park. There is a sakura festival until May 6 at Tenshochi Park during the cherry blossom season, and attractions in the area include horse-drawn cart rides, food stalls, sightseeing boats that ply the river as well as those that bring people across the river.
Tenshochi Park
April 21, 2015 - petals starting to fall
I arrived at Kitakami Station just before 10:00 and checked out the temporary booth just outside the station. Luggage storage as well as rental bicycles (limited number of bicycles) were offered for 300 yen per item. There were directions to the ferry boarding point, but unfortunately, it was not in operation today because of high water levels in the river due to heavy rain the day before. The other options to get to the park was a 15-minute walk, a short cycle, or a taxi. I left my backpack at the booth, rented a bicycle and headed for the park.
The wind was very strong when I was at the park and each gust of wind brought petals flying everywhere. While the cherry trees at the ends of the park had fewer petals and looked less full and fluffy, the trees in the middle of the two kilometer walkway still looked full and attractive despite having some petals flying off in the strong winds. The weather for the next couple of days is forecast to be sunny and warm, which is perfect for cherry blossom viewing (hanami). However, strong winds may shorten the peak viewing period and the trees may not look as attractive or full by this weekend.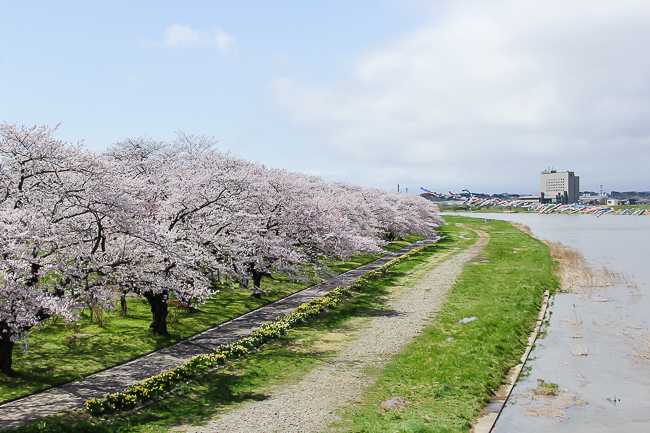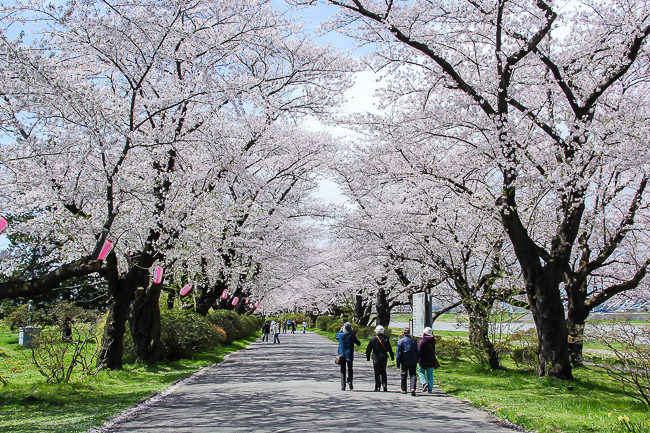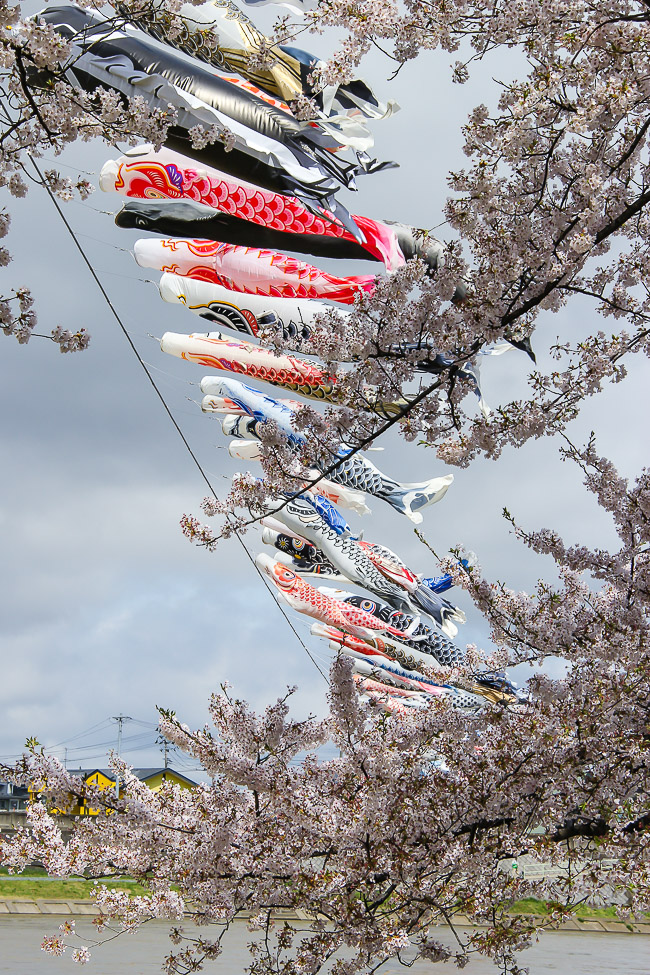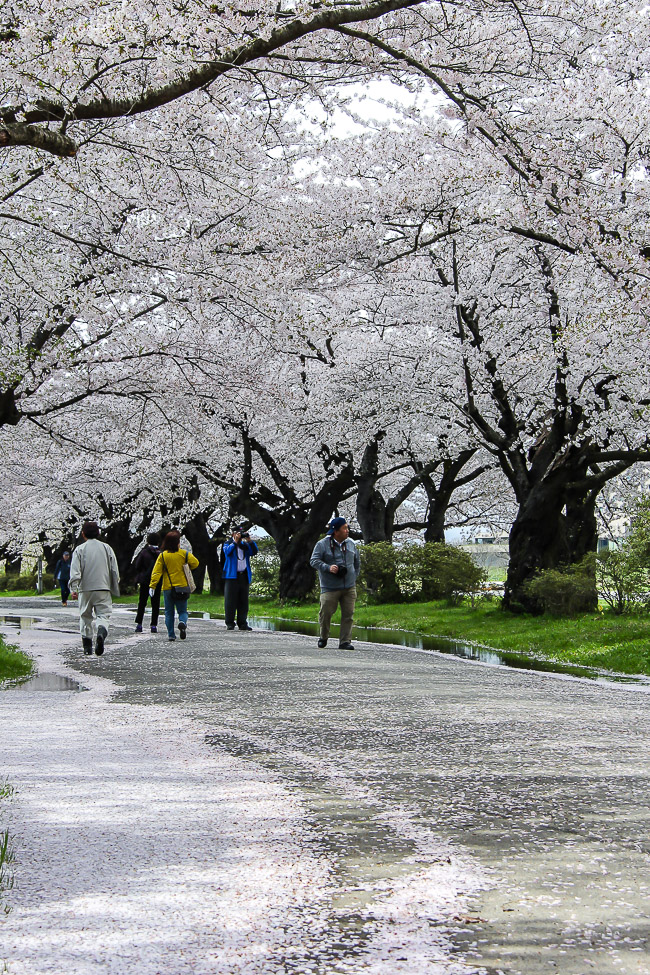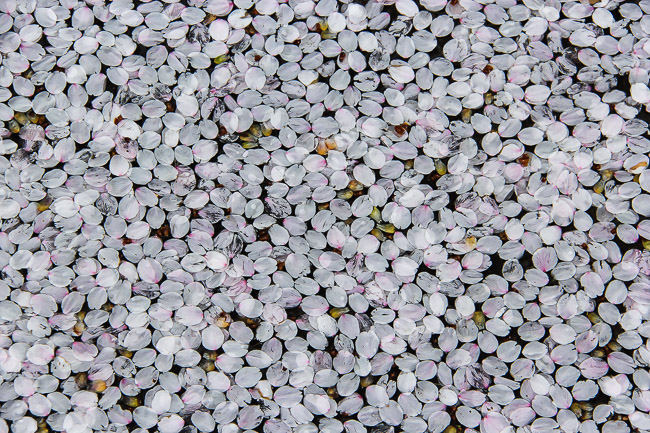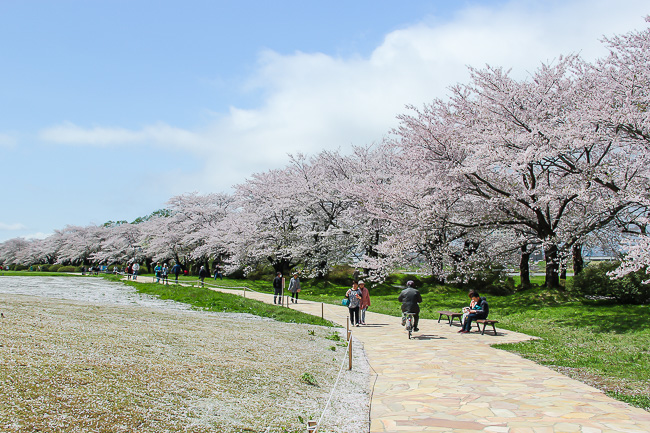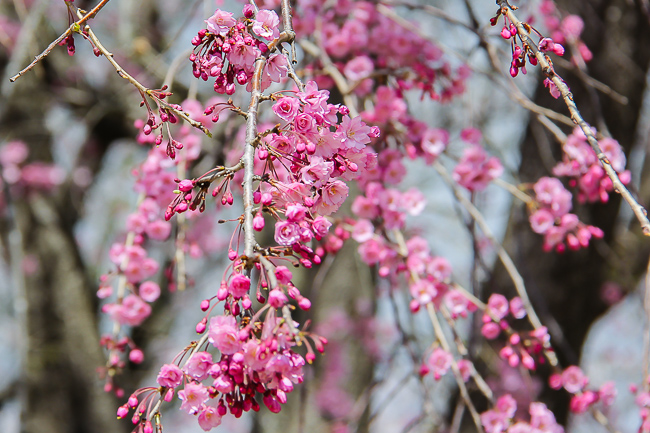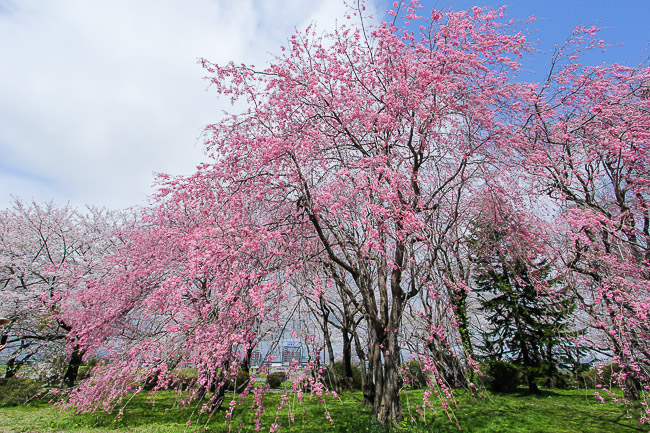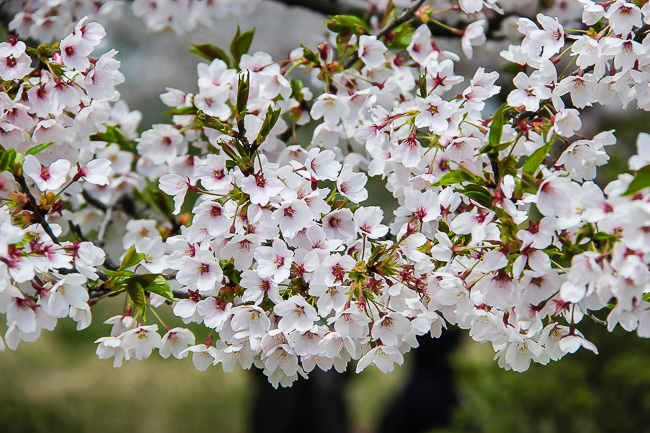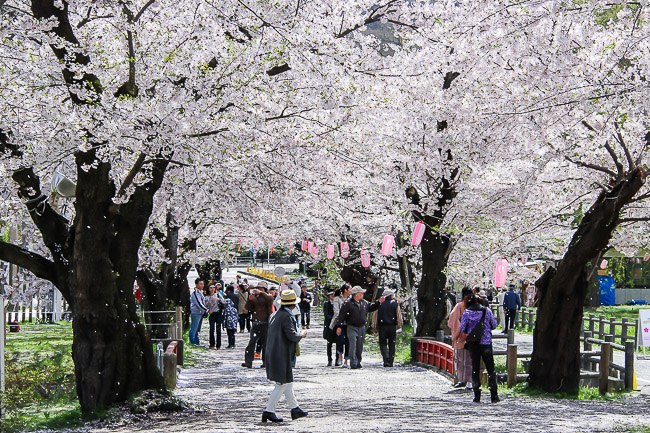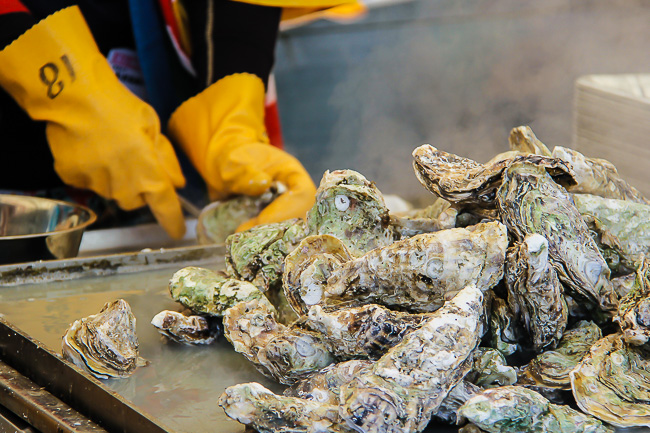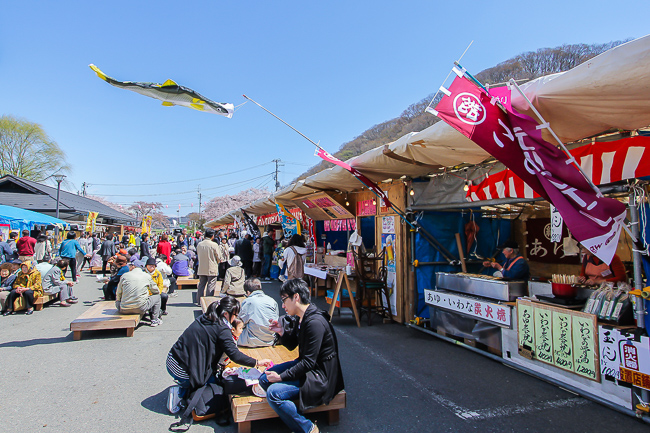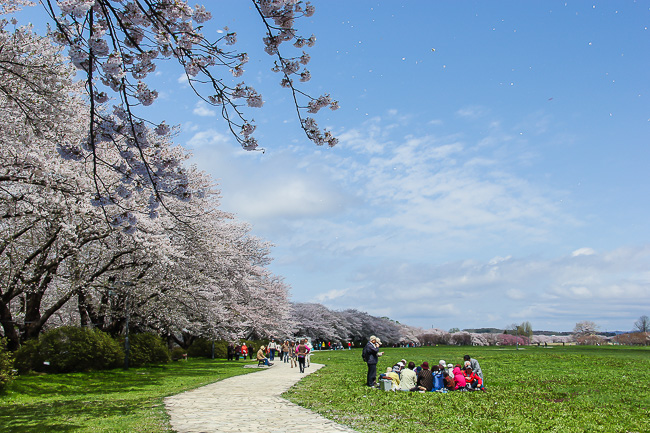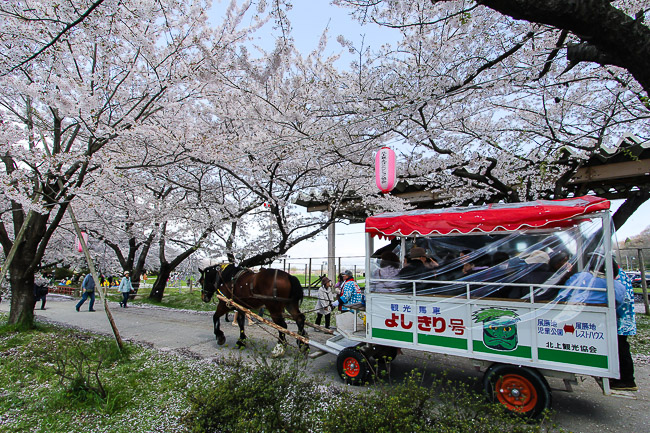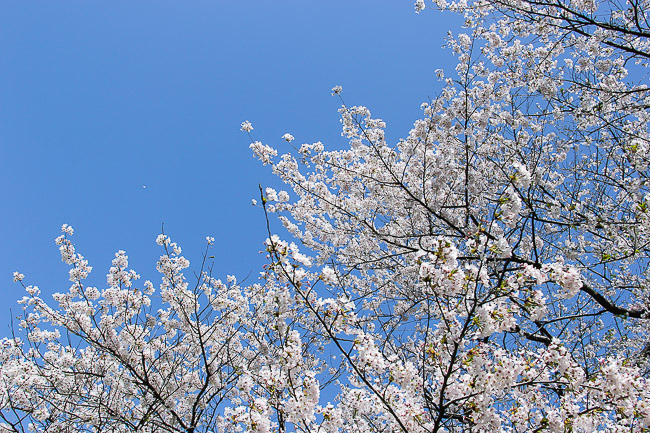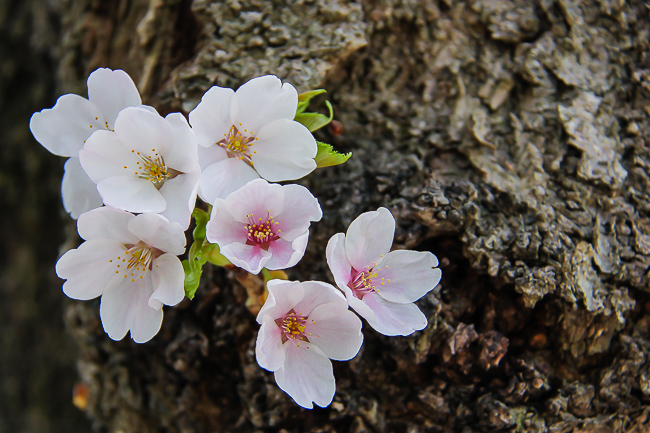 Questions? Ask in our forum.