Kamakura: Petals Starting To Fall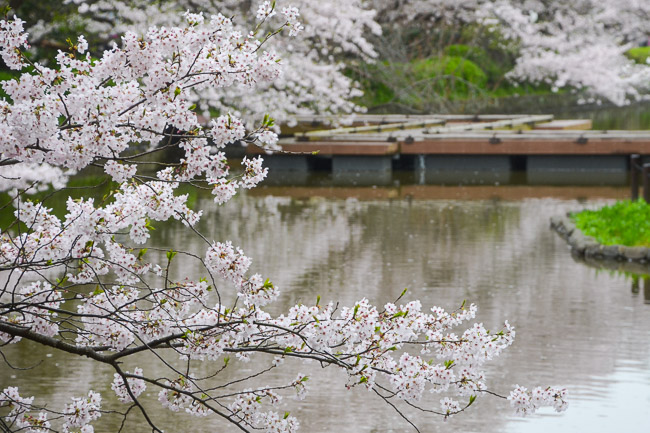 The cherry blossom front has been sweeping through the country, as city after city throughout southern and central Japan have reached their peak. This past weekend and into this week the cherry blossoms are at their best from Kagoshima all the way north to Fukushima.
Kamakura, a city less than an hour south of Tokyo, is typically a few days behind the capital, but this year is a little atypical as many petals are already starting to fall around the best viewing spots. Thursday's forecast for rain and wind may well spell the end of the season for the city if the current forecast conditions hold; however, some trees may still continue to be nice into the weekend.
I started out today walking along Dankazura, a paved path leading from Kamakura Station up to Tsurugaoka Hachimangu. Renovation of the walkway was completed early this year, and the path is lined with brand new lanterns, about 180 young cherry trees, and azalea bushes. Perhaps because they were only recently planted, the trees are even more advanced than the rest of Kamakura, with more green leaves showing than pink blossoms.
Luckily, the trees around the ponds near the shrine itself were still very beautiful, with petals only just starting to fall. The Minamoto Pond especially had some very nice trees, but the best viewing areas were actually in the peony garden, which requires a fee of 500 yen.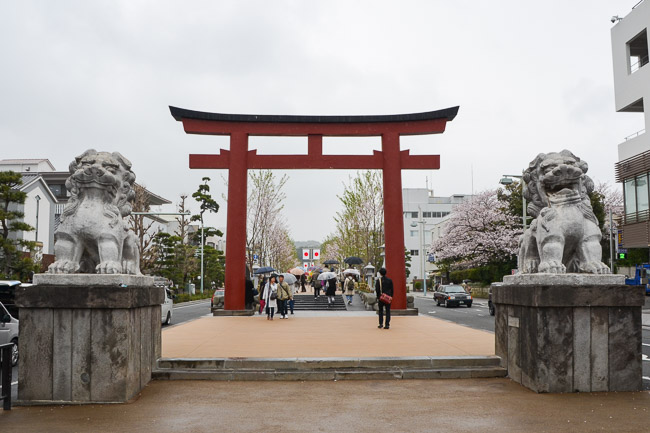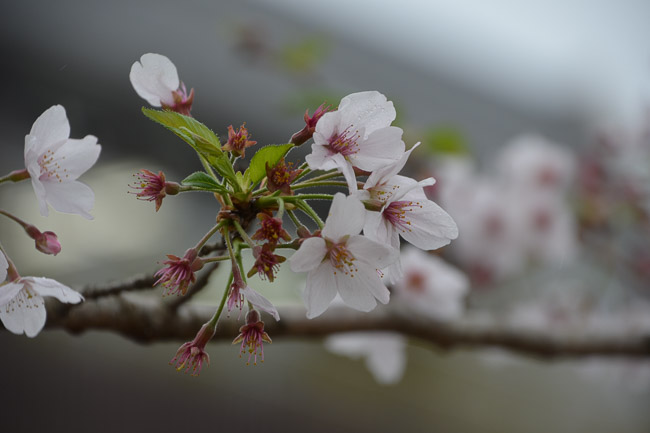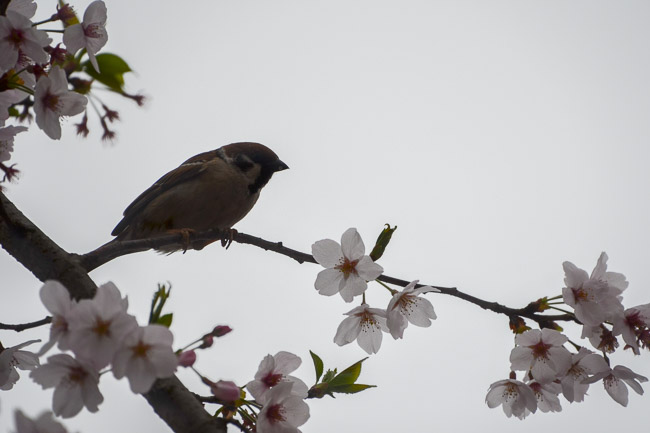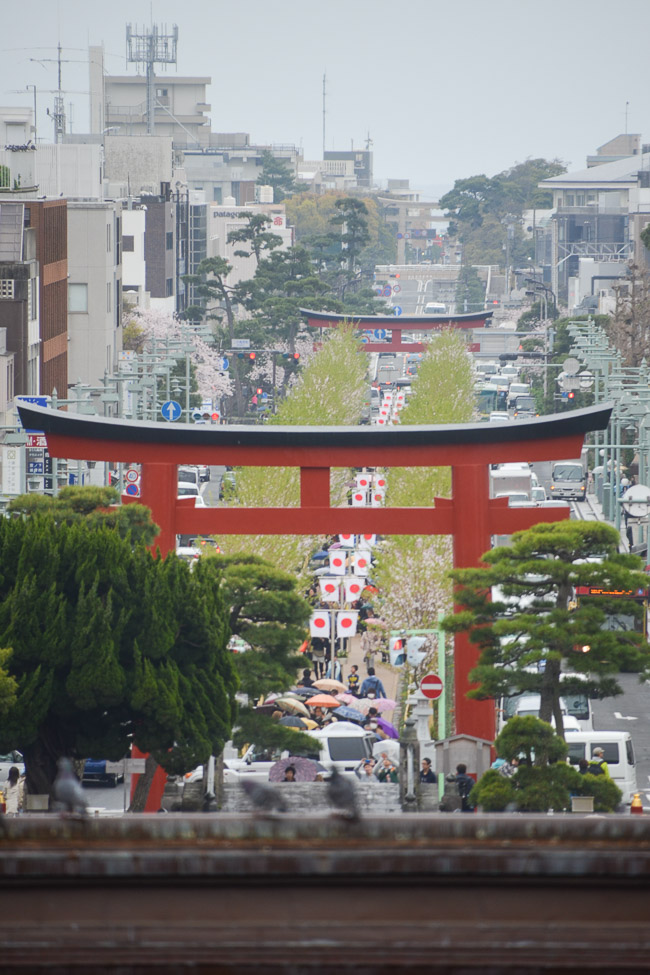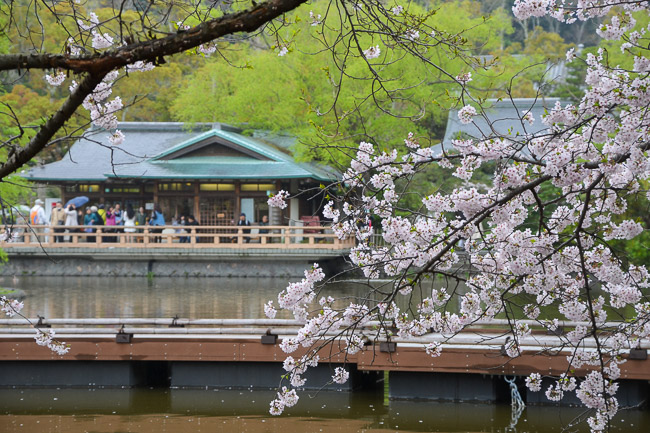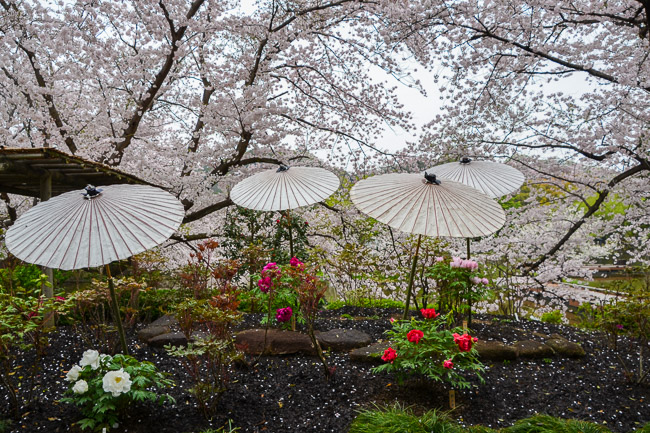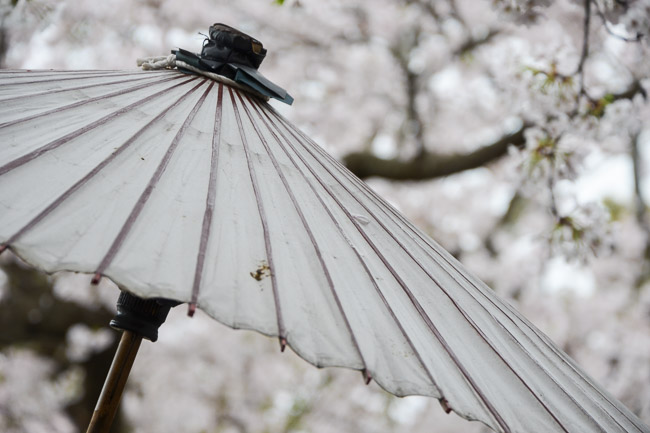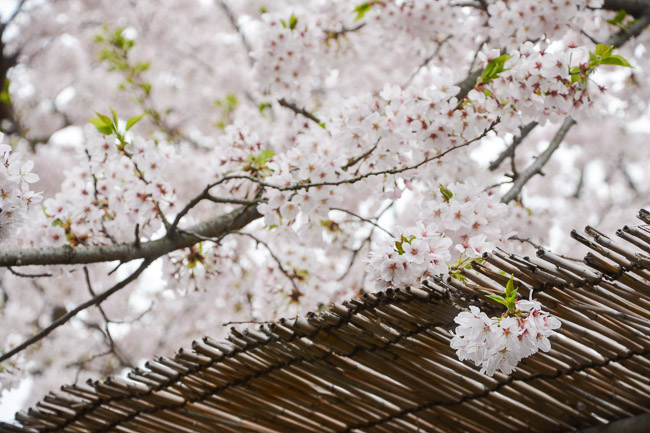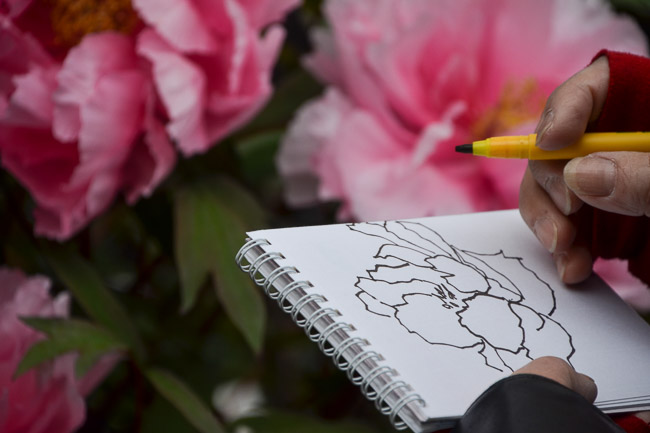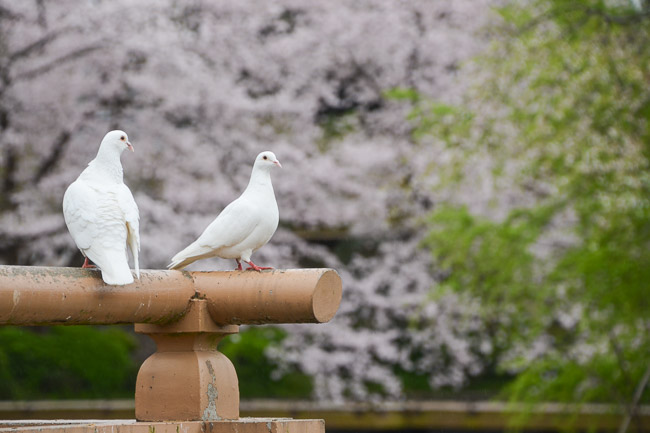 A short hike away from Hachimangu is Genjiyama Park, which features several dozen cherry trees and lots of room for cherry blossom viewing parties (hanami). Today the rain stopped all but one determined group from picnicking, and petals were starting to fall from all the trees around the park. The season is unlikely to last through Thursday's weather.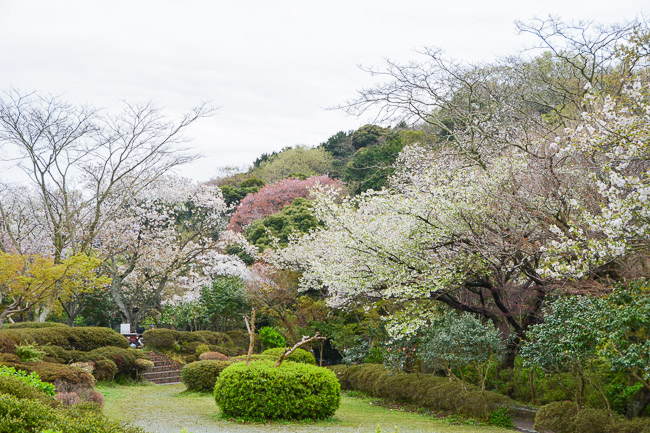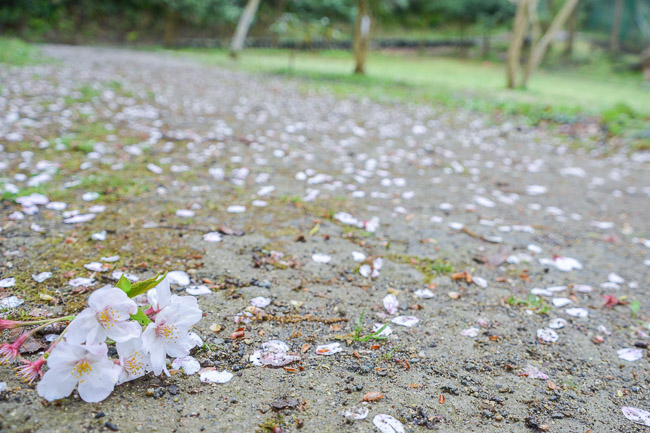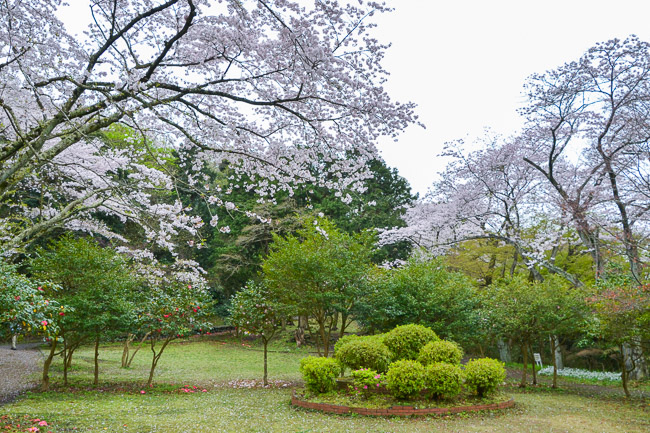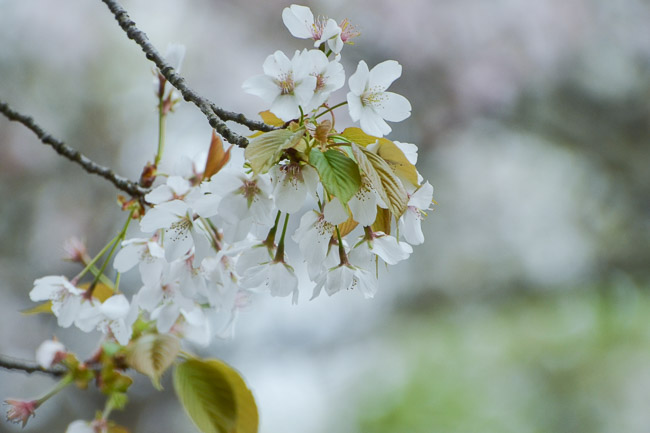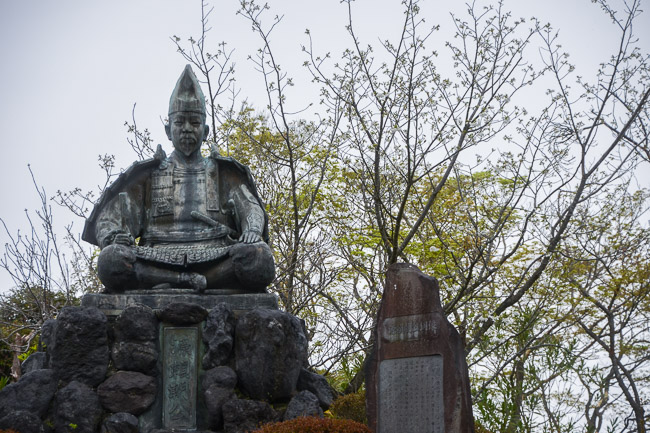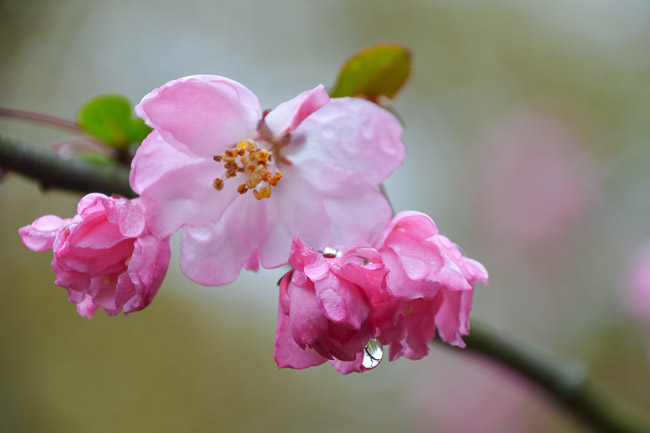 My last stop of the day was to the Great Buddha, Kamakura's most popular tourist spot. From January to March, the Buddha was covered with scaffolding for cleaning and inspection, but can now be seen normally. Although there aren't many cherry trees around the Buddha compared to other famous spots, one strategically planted tree makes this a very popular spot for taking pictures of the Buddha and cherry blossoms together! The trees around the Buddha were at full bloom, and will probably last through Thursday's weather and be nice into the weekend.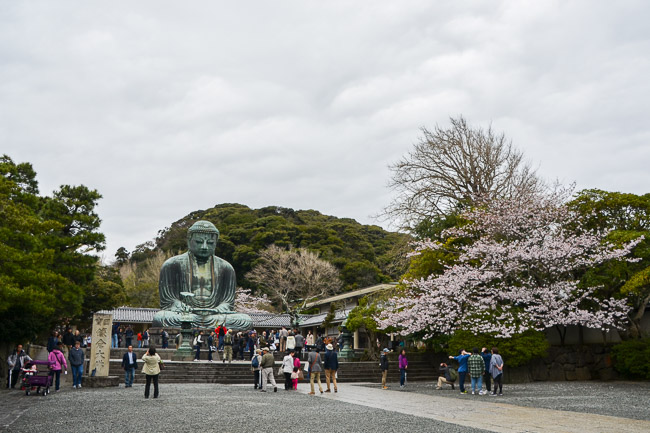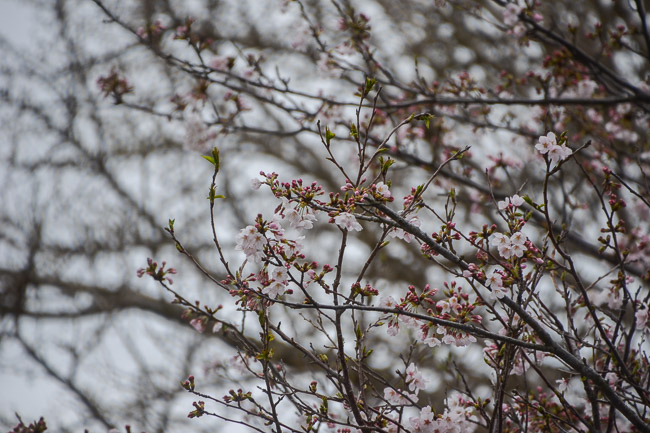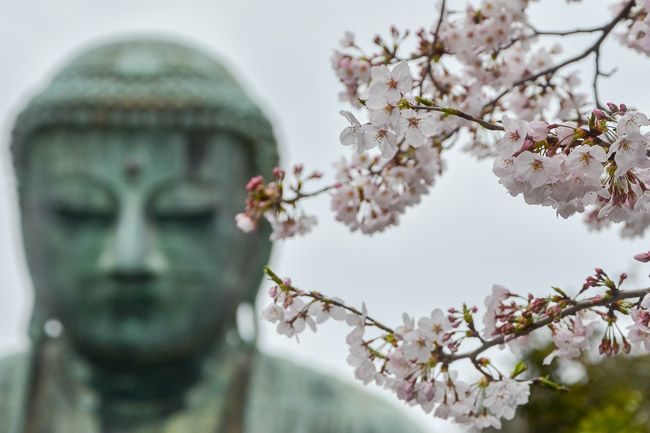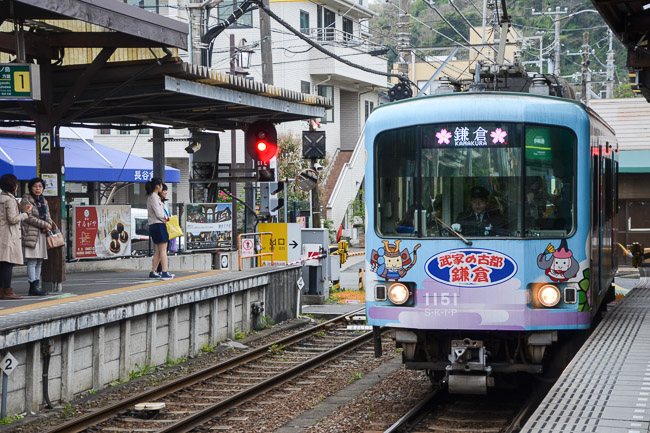 Questions? Ask in our forum.