Tsurugaoka Hachimangu
Kamakura's most important Shinto shrine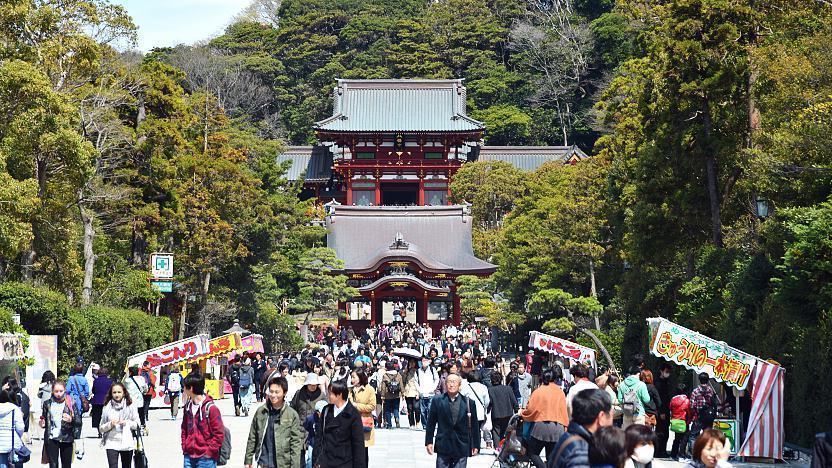 Tsurugaoka Hachimangu (鶴岡八幡宮, Tsurugaoka Hachimangū) is Kamakura's most important shrine. It was founded by Minamoto Yoriyoshi in 1063, and enlarged and moved to its current site in 1180 by Minamoto Yoritomo, the founder and first shogun of the Kamakura government.
The shrine is dedicated to Hachiman, the patron god of the Minamoto family and of the samurai in general. The deified spirits of the ancient Emperor Ojin who has been identified with Hachiman, Hime-gami and Empress Jingu are enshrined at Tsurugaoka Hachimangu Shrine.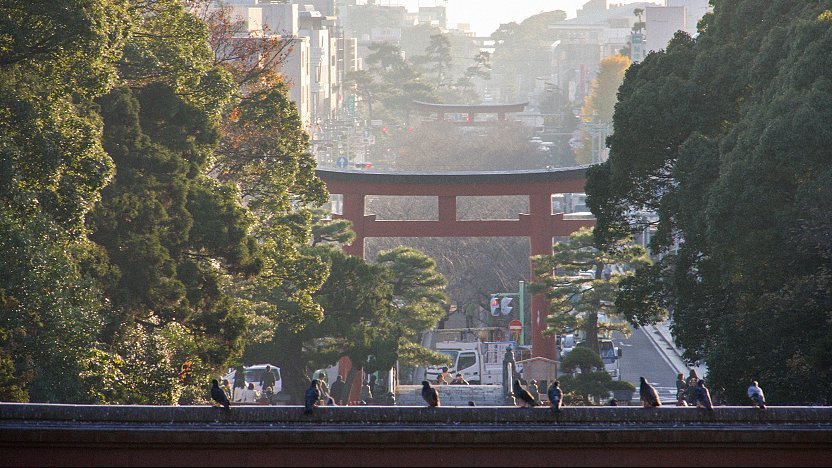 The shrine is reached via a long, wide approach that leads from Kamakura's waterfront through the entire city center, with multiple torii gates along the way. The main hall (Hongu or Jogu) stands on a terrace at the top of a wide stairway. The main hall includes a small museum, which displays various treasures owned by the shrine, such as swords, masks and documents.
To the left of the stairway stood until 2010 a large ginkgo tree, which predated the shrine, and was once used as a hideout in an ambush attack on a shogun. Every autumn, the tree turned beautifully golden, but it did not survive a winter storm in March 2010. At the base of the stairway stands the Maiden, a stage for dance and music performances. Other structures on the shrine grounds include the Wakamiya Shrine, a secondary shrine to the right of the stairway and various auxiliary buildings.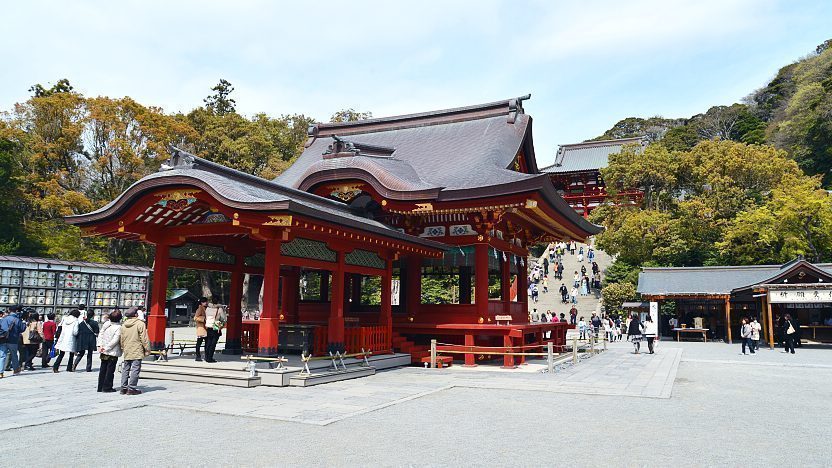 Flanking the main approach to the shrine are two ponds. One pond represents the Minamoto Clan and has three islands, while the other represents the Taira Clan, the Minamoto's arch rivals, and has four islands, as the number four can be pronounced the same as "death" in Japanese. A garden, known for its peonies, surrounds the Minamoto Pond halfway. It is open seasonally in spring and winter and costs 500 yen to enter.
Various events are held at the shrine throughout the year. During the New Year holidays, it registers over two million visitors, making it one of the country's most popular shrines for hatsumode (the year's first visit to a shrine). In mid April and mid September, horseback archery (yabusame) is performed along the main approach to the shrine.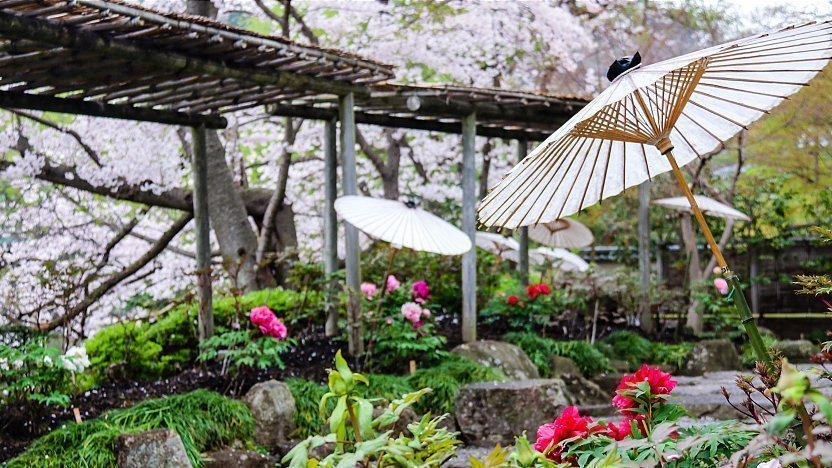 Tsurugaoka Hachimangu Shrine can be reached from Kamakura Station either through the busy Komachi-dori shopping street, or along the Dankazura, a pedestrian path in the center of Wakamiya Oji Street that is lined with several hundred cherry trees. Via either route, the walk from Kamakura Station to the shrine takes about 10-15 minutes.
How to get to and around Kamakura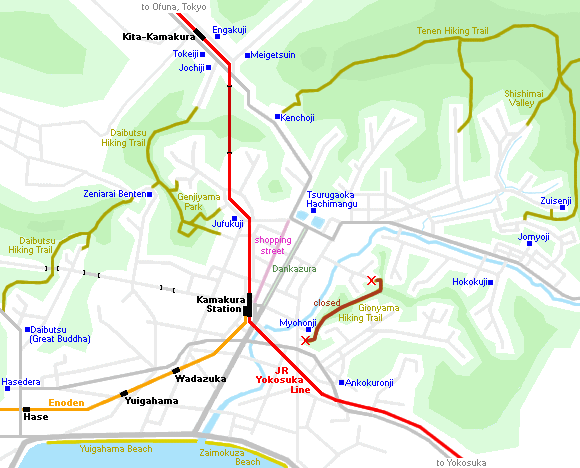 Hours
5:00 to 21:00 (from 6:00 from October to March)
Admission ends 30 minutes before closing
Open 24 hours from January 1 to 3
Admission
Free (shrine museum: 200 yen)
Questions? Ask in our forum.