Myohonji Temple
Temple of the Nichiren sect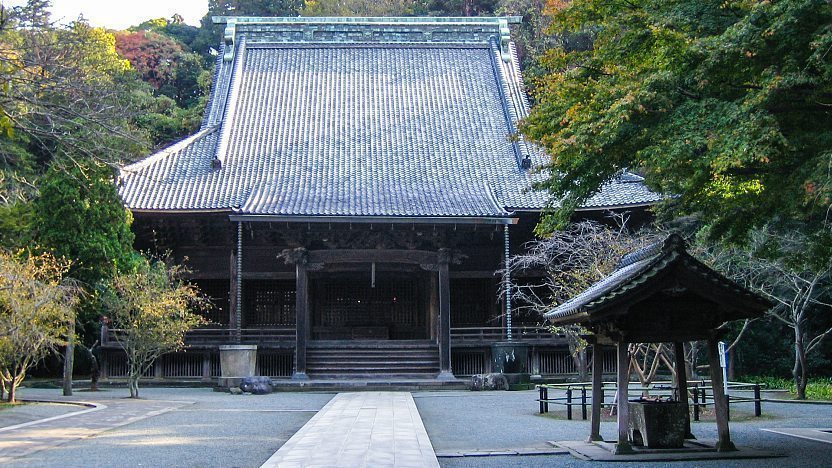 Myohonji (妙本寺, Myōhonji) is one of several temples of the Nichiren sect of Japanese Buddhism along the southeastern hills of Kamakura. The temple was founded by Hiki Yoshimoto in 1260, and features a statue of Nichiren to the left of the main hall.
The temple is connected via the Gionyama hiking trail with some other nearby temples and a shrine. It leads through the wooded hills of Kamakura, and should be explored only with good walking shoes and during dry weather, because there are a few steep and rough passages.
Questions? Ask in our forum.