Jomyoji Temple
Number five of the top five Zen temples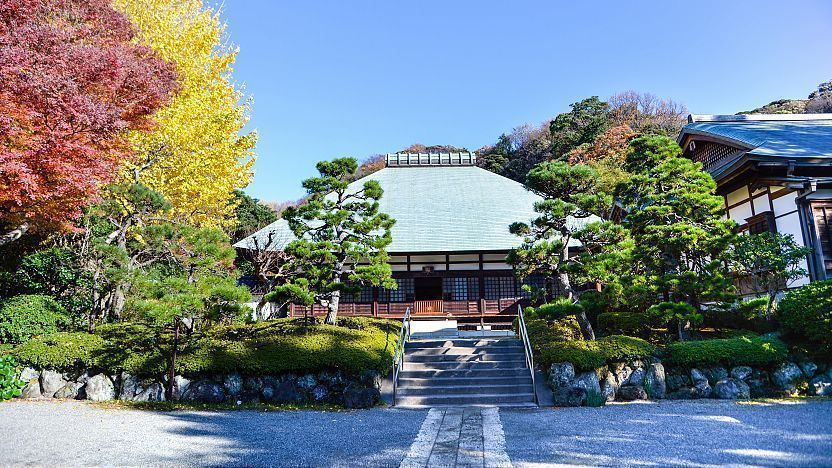 Jomyoji Temple (浄妙寺, Jōmyōji) is a Zen temple in the hills of eastern Kamakura. Ranked fifth among the five great Zen temples of Kamakura, Jomyoji was founded by the influential Ashikaga family, and at its peak was made up of seven buildings and several pagodas. Over the centuries, however, many of the structures were destroyed by fire, and only its historic main hall, reception hall, main gate and warehouse remain today. The main hall sits at the end of a garden and houses a statue of Shaka Nyorai, the historical Buddha.
Jomyoji Temple also has a restored teahouse where visitors can sit and enjoy a cup of tea for a small fee while enjoying the view of a nice dry garden. On the hillside behind the main hall is the temple's spacious cemetery, while a path leads up the hill to a small Western-style restaurant. Operated by the temple, the restaurant offers good views over Kamakura from its patio.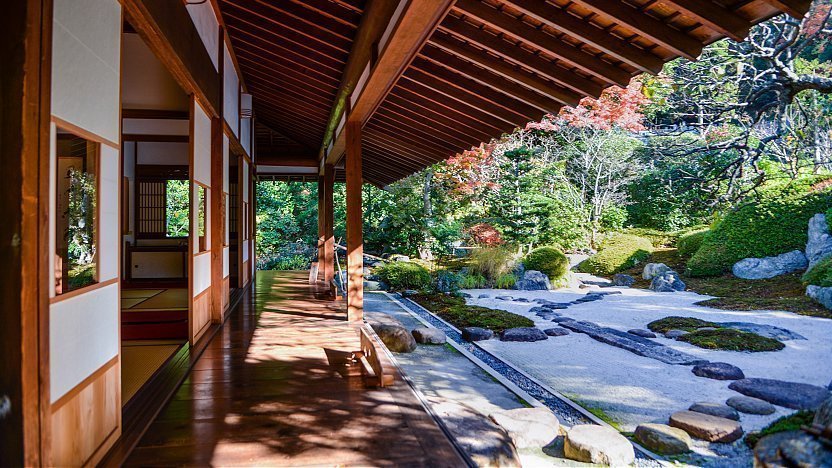 Jomyoji Temple is a short walk from Jomyoji bus stop (浄明寺, 10 minutes, 200 yen one way from Kamakura Station by bus number 鎌23, 鎌24 or 鎌36). Alternatively, it can be reached on foot in about 30-40 minutes from Kamakura Station.
How to get to and around Kamakura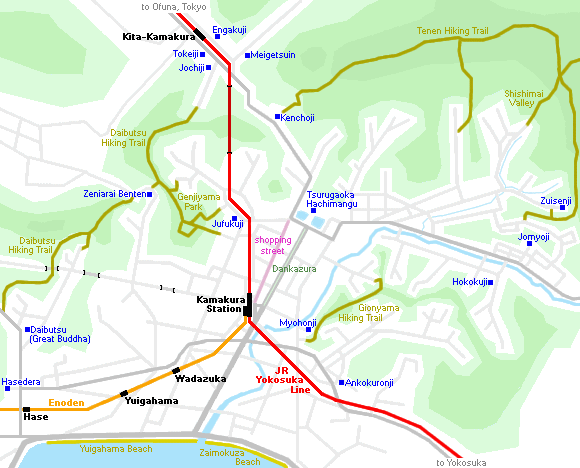 Questions? Ask in our forum.