Kenchoji Temple
Kamakura's most important Zen temple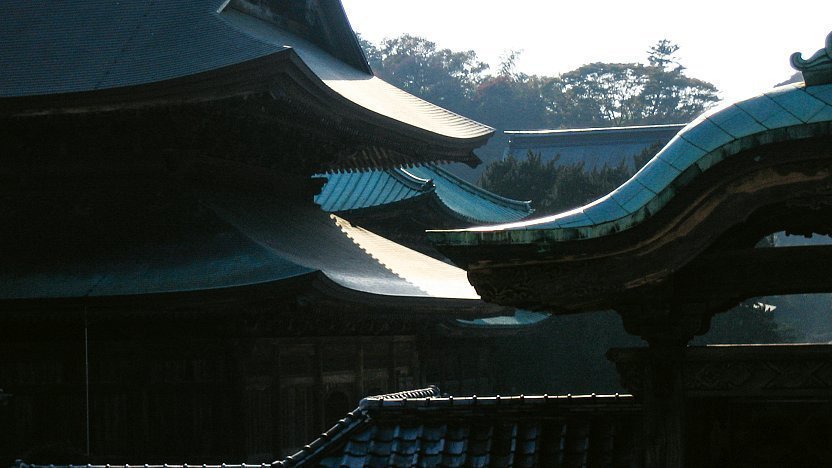 Kenchoji (建長寺, Kenchōji) is the number one of Kamakura's five great Zen temples. The oldest Zen temple in Kamakura, Kenchoji was founded by the ruling regent Hojo Tokiyori in 1253 during the Kencho Era after which it was named. Its first head priest was a priest from China.
Although considerably smaller than during its heydays, Kenchoji still consists of a large number of temple buildings and subtemples, and stretches from the entrance gate at the bottom of the valley far into the forested hills behind. After passing through the Sanmon main gate, visitors will see Kenchoji's temple bell (Bonsho), designated a national treasure, on their right.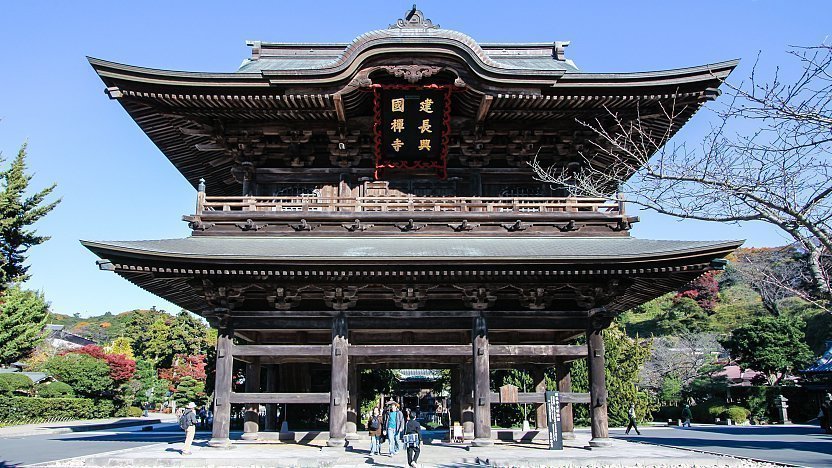 The next structure is the Butsuden (Buddha Hall) which displays a statue of the Jizo Bodhisattva. Behind the Butsuden stands the Hatto (Dharma Hall), the largest wooden temple building in eastern Japan. It houses a statue of Kannon and has a dragon painted on its ceiling.
Kenchoji's main hall is the Hojo, which originally served as the head priest's residence, but is now used for various purposes. Visitors should not miss the garden behind the Hojo, which was designed by Zen master Muso Kokushi.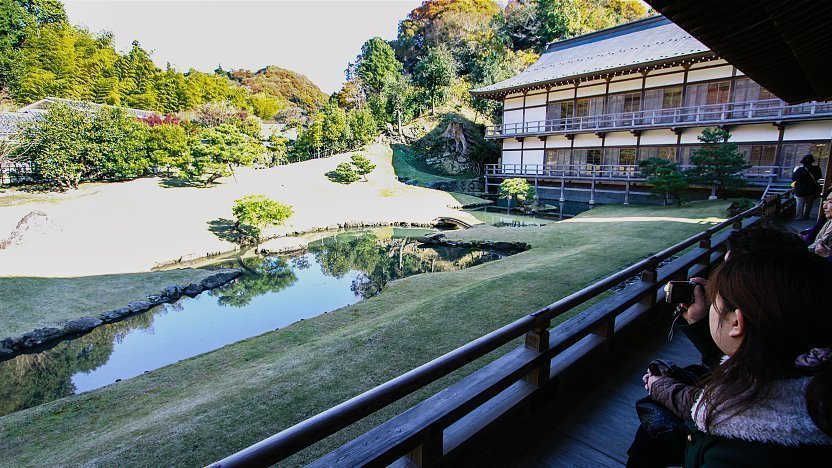 If you follow the path and stairways for another 15-20 minutes into the hills behind Kenchoji's main grounds, you will eventually arrive at the Hansobo, a shrine for the protection of Kenchoji. There you will also find a small observation deck from which Mount Fuji can be seen on days with good visibility.
If you climb even further (about another five minutes), you will reach a second observation deck with fine views over the entire temple grounds 100 meters below and the city of Kamakura. From there starts the Tenen hiking trail through the northern hills of Kamakura, which leads to Zuisenji Temple and takes about one hour to complete.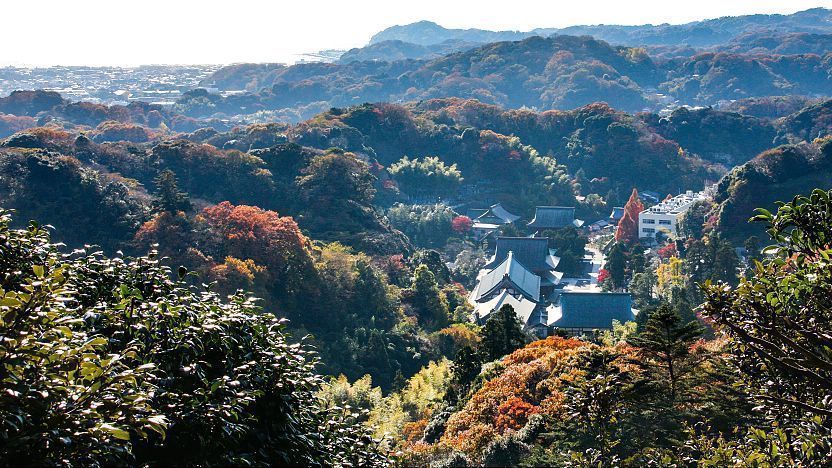 Questions? Ask in our forum.