Engakuji Temple
Second most important Zen temple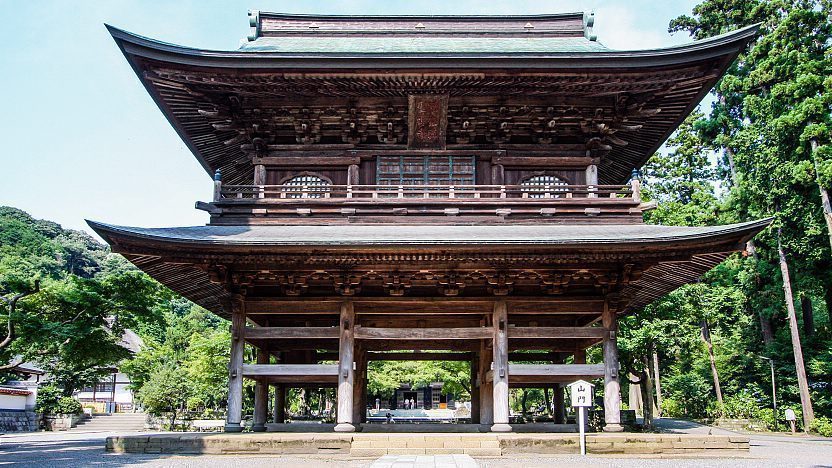 Engakuji (円覚寺) is one of the leading Zen temples in eastern Japan and the number two of Kamakura's five great Zen temples. It was founded by the ruling regent Hojo Tokimune in the year 1282, one year after the second invasion attempt by the Mongols had been reverted. One purpose of the new temple was to pay respect to the fallen Japanese and Mongolian soldiers.
Engakuji is built into the slopes of Kita-Kamakura's forested hills. The first main structure encountered upon entering the temple grounds is the Sanmon main gate, which dates from 1783. Behind it stands the temple's main hall, the Butsuden, which displays a wooden statue of the Shaka Buddha. The Butsuden was rebuilt relatively recently in 1964 after the former building had been lost in an earthquake.
Further into the temple grounds, the Shariden is a beautifully designed hall in which a tooth of Buddha is enshrined. It is designated a national treasure, but can only be seen from a distance during most of the year. Another national treasure found at Engakuji is the temple's large bell (ogane). It stands on a hill next to a teahouse where visitors can enjoy a cup of tea, amazake (sweet sake) or Japanese sweets in a calm environment.
Engakuji is a popular spot for autumn colors, which usually reach their peak around early December. The temple entrance, which is surrounded by many maple trees, is a particularly popular photo object.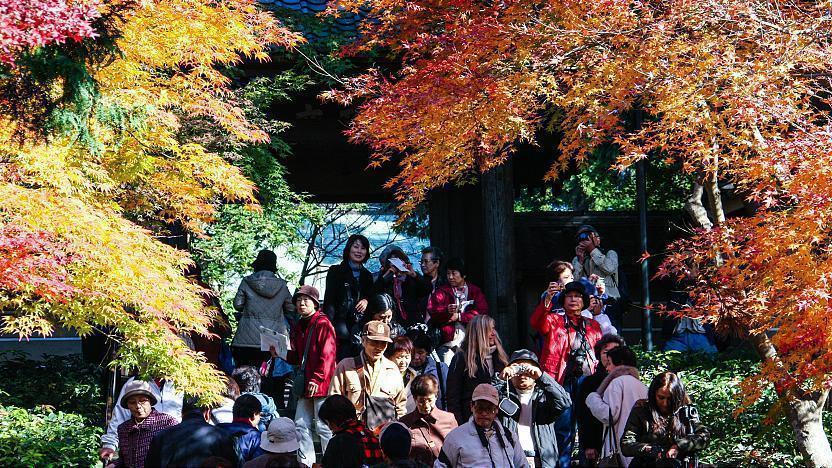 Engakuji is a few steps from Kita-Kamakura Station on the JR Yokosuka Line, one station before Kamakura Station when coming from Tokyo.
How to get to and around Kamakura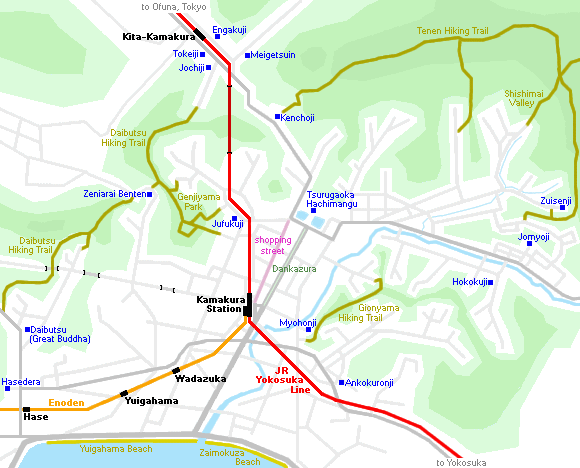 Hours
8:00 to 16:30 (until 16:00 from December to February)
Questions? Ask in our forum.