Jochiji Temple
Fourth most important Zen temple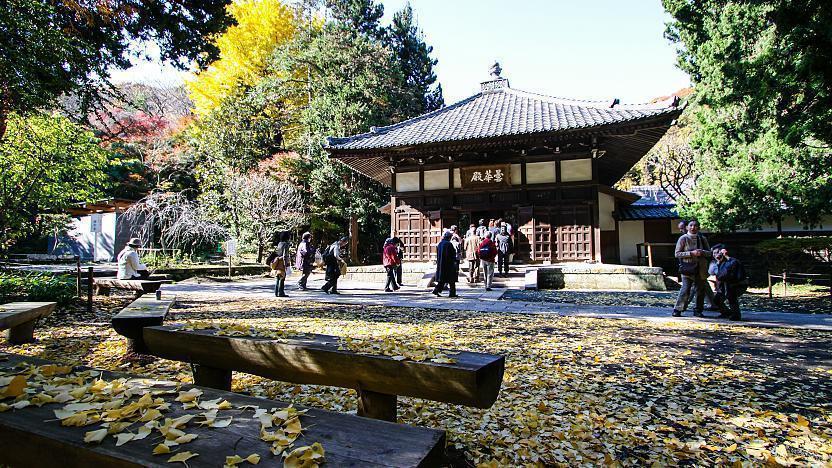 Jochiji (浄智寺, Jōchiji) is the number four of Kamakura's five great Zen temples. It is a branch temple of the Engakuji school of the Rinzai sect of Zen Buddhism. Its head temple, the Engakuji Temple, stands just a few hundred meters away on the opposite side of the railway tracks.
Jochiji was founded in 1283 by members of the ruling Hojo family on the occasion of the premature death of a son. Once a large temple complex with many buildings and subtemples, Jochiji is now small and calm. In its main hall, the temple's main object of worship, a Buddhist trinity of the Amida Buddha, Shaka Buddha and Miroku Buddha, is displayed.
Behind the temple's main hall, a circular path leads through the temple garden and past a graveyard and some caves. At the temple's entrance, one of the ten celebrated wells of Kamakura can be found, but it seems to have lost some of its beauty over the centuries. Next to Jochiji starts the Daibutsu hiking trail, which leads to the Great Buddha in about an hour.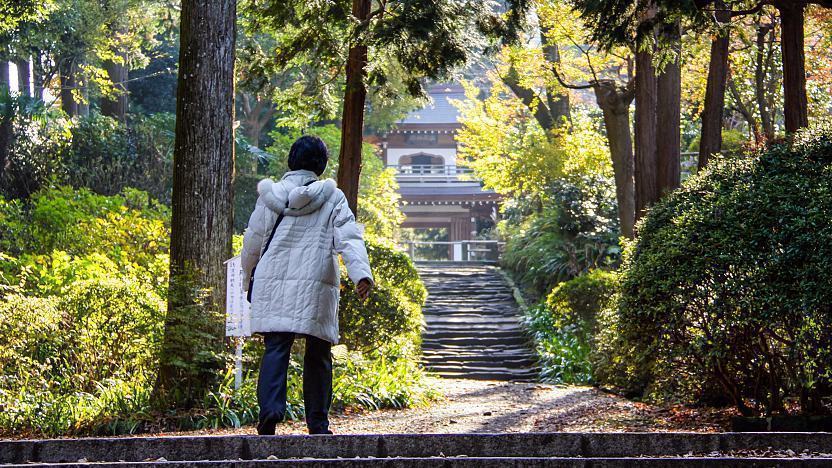 Questions? Ask in our forum.