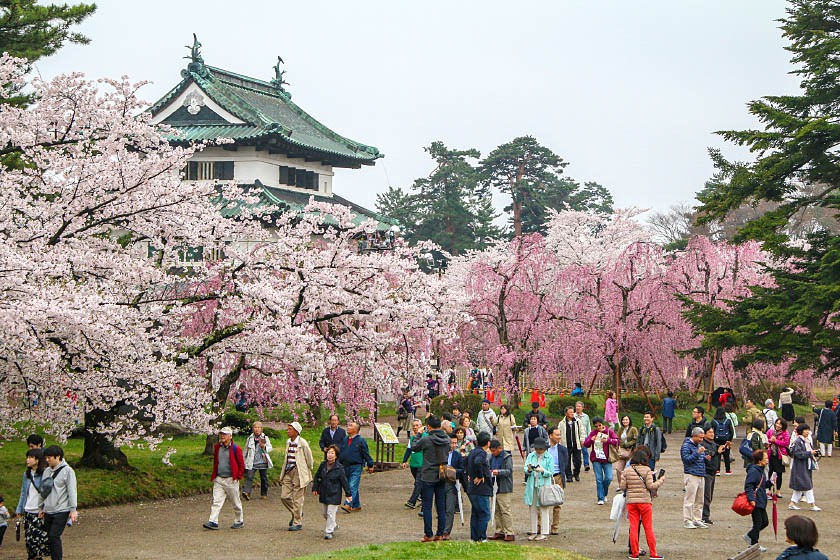 The cherry blossom season is still going strong in northern Japan as cities in the northern half of the Tohoku Region are reaching full bloom this week. While the season has finished in southern and central Japan, the sakura are on spectacular display now in places like Kitakami, Kakunodate, and my destination for today, Hirosaki, located in Aomori Prefecture.
Today I visited Hirosaki Castle, Hirosaki's most famous attraction and one of Japan's most celebrated cherry blossom viewing spots.
In just two days since Andrew's last report here, the blossoms have already reached full bloom and were stunning today, even despite some mild dreary weather. The castle park is home to over 2500 cherry trees growing in almost every corner of the castle's spacious grounds, and today almost every sakura variety here was arguably at or near its best viewing.
With colder temperatures, rain and possibly some snow(!) forecast over the next two days, it's difficult to say how the petals will be affected. If wind and precipitation stay light (as current forecasts are showing), the blossoms will likely remain near their current conditions through the weekend and start losing their petals in full force early-mid next week, which creates an incredible sight as they coat the castle moats and walkways.
For those able to visit Hirosaki in the evening, the park will also be open late (from 18:30 to 22:00) from April 20 to May 6 with nightly flower illuminations.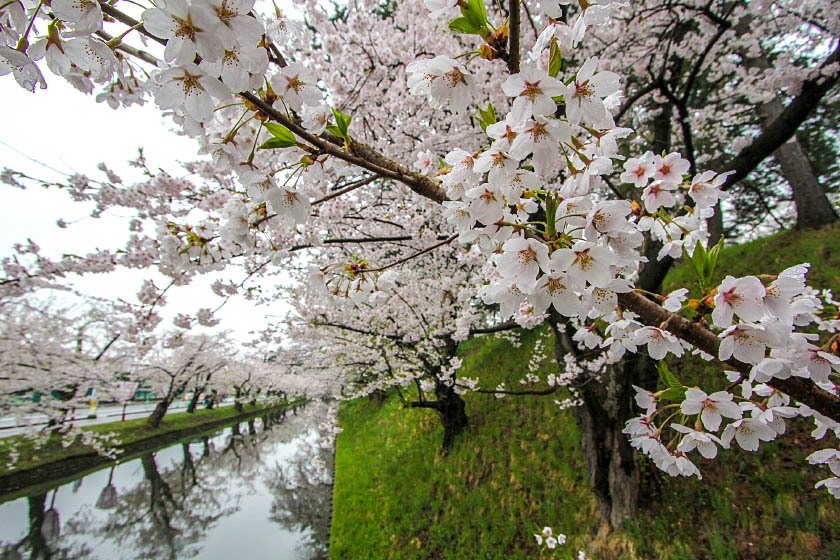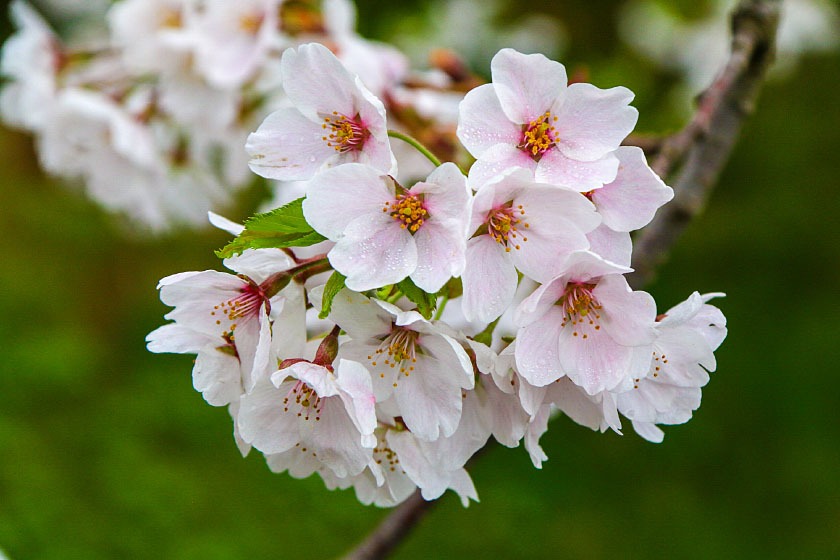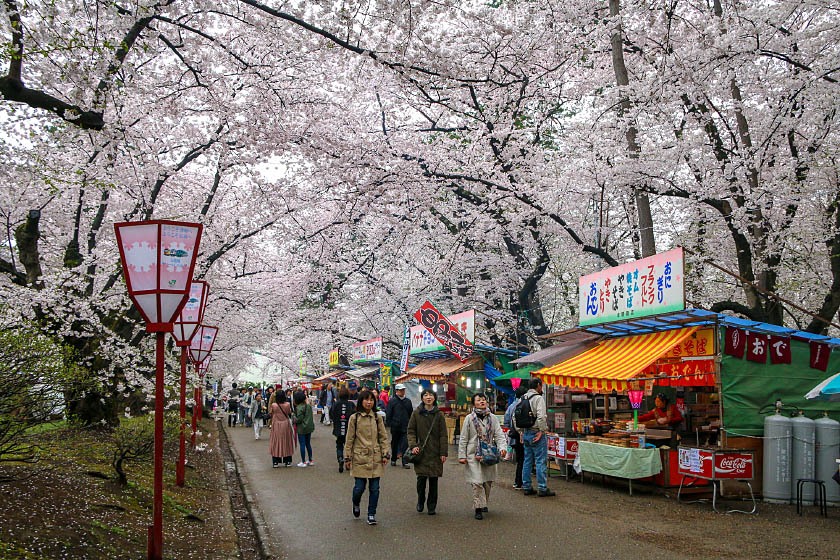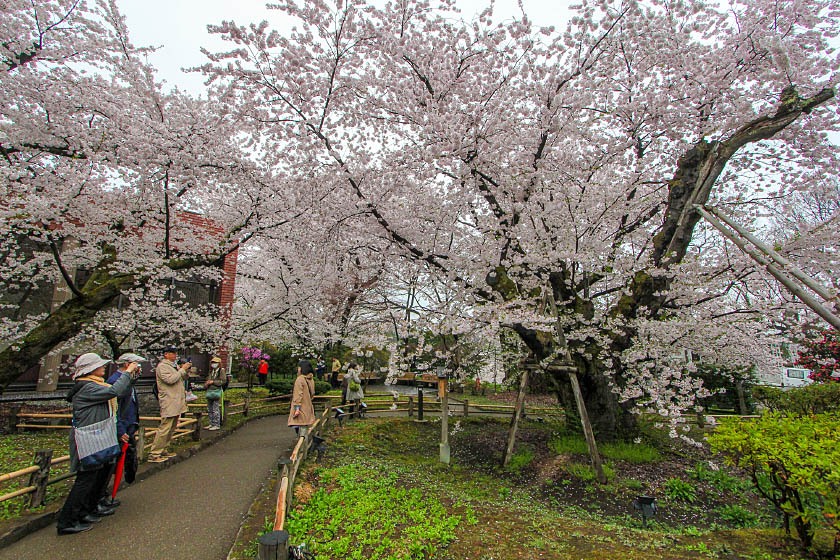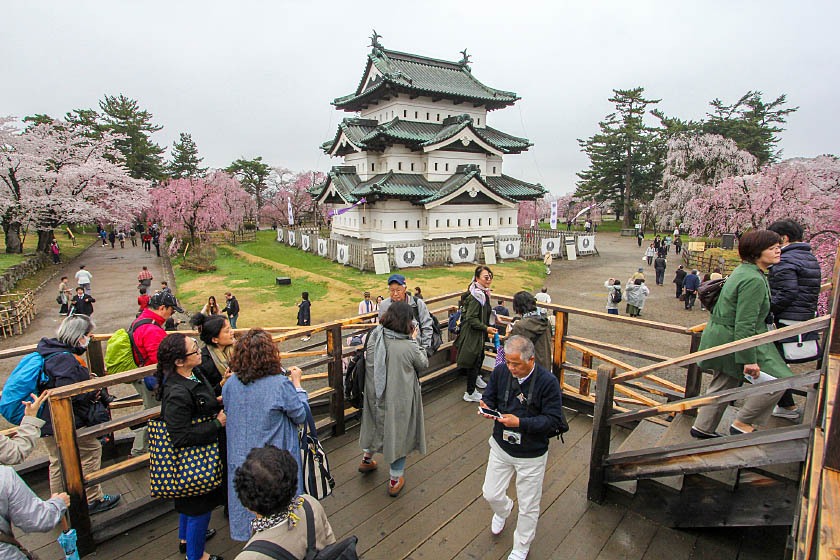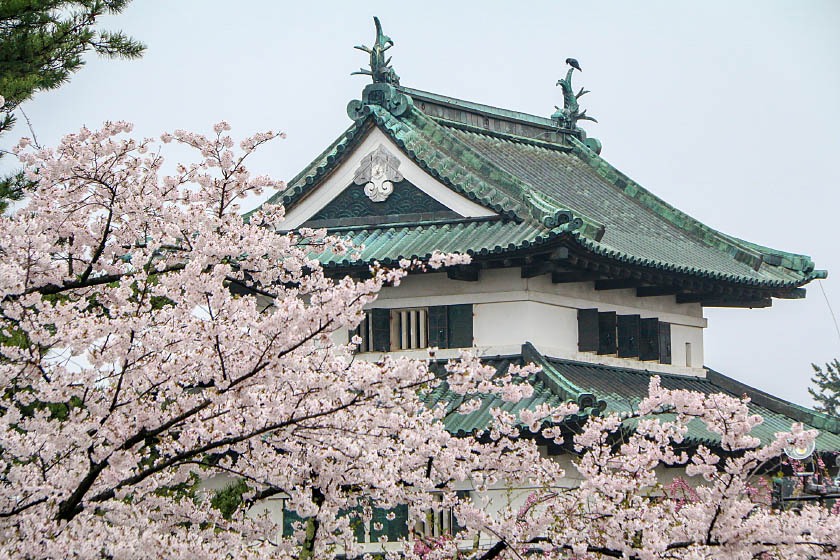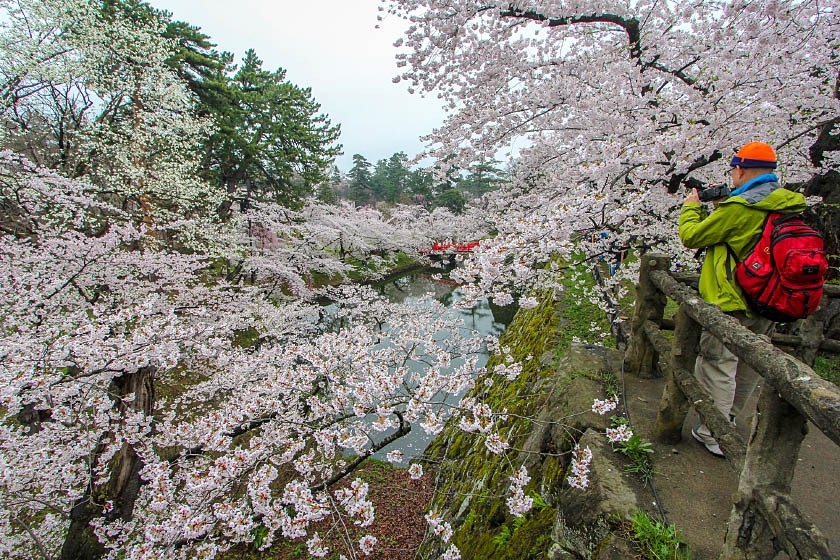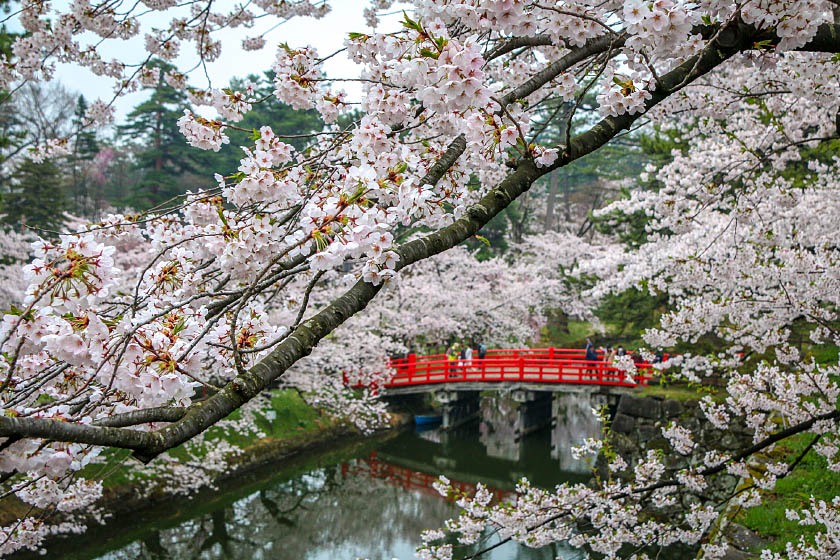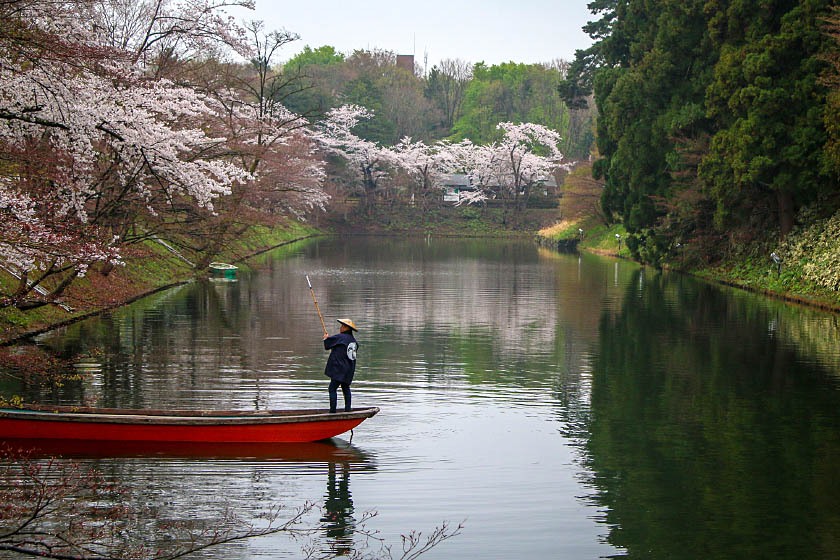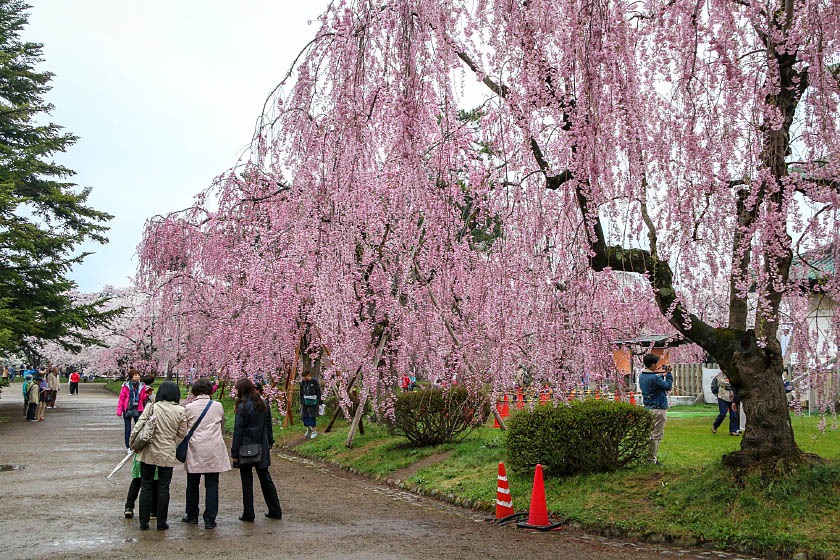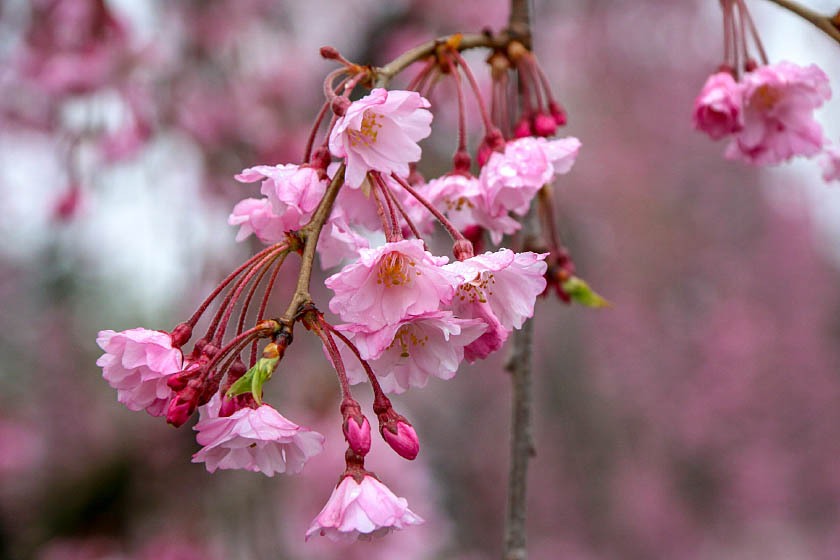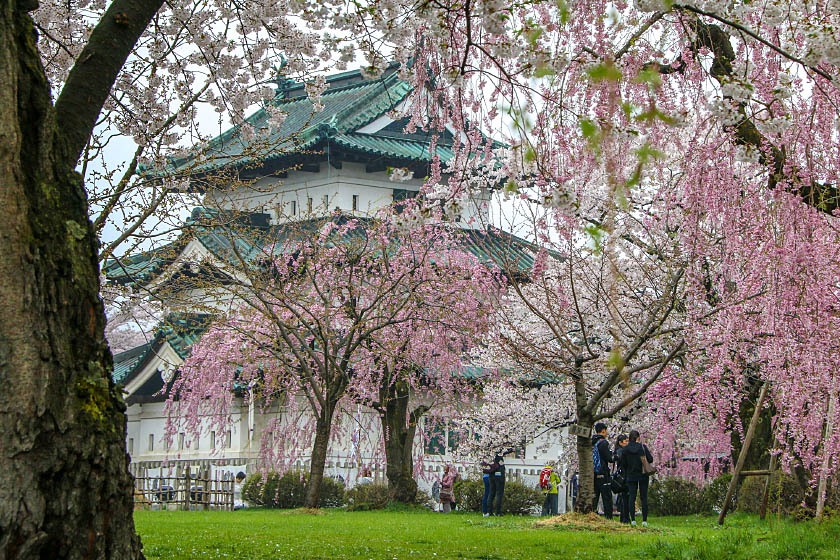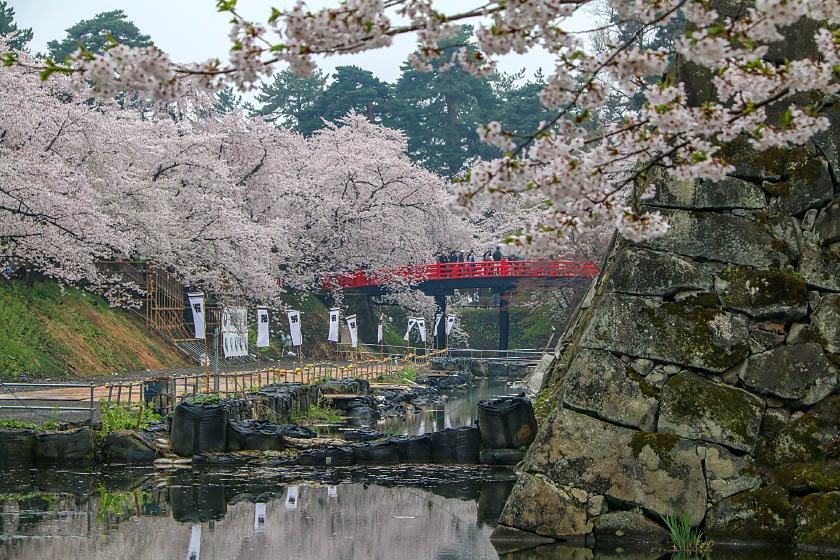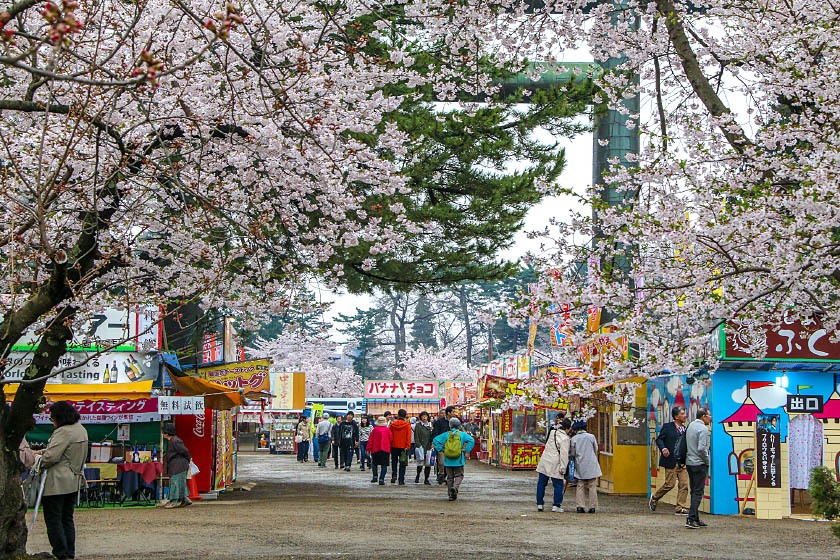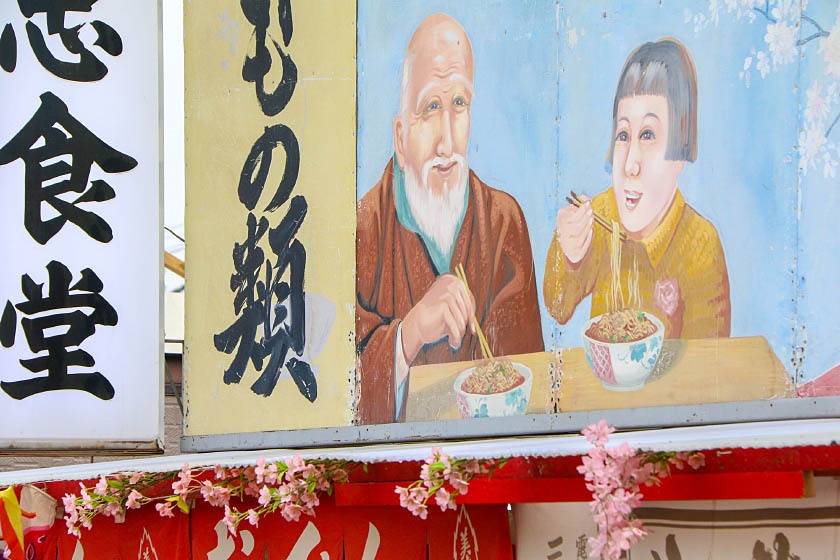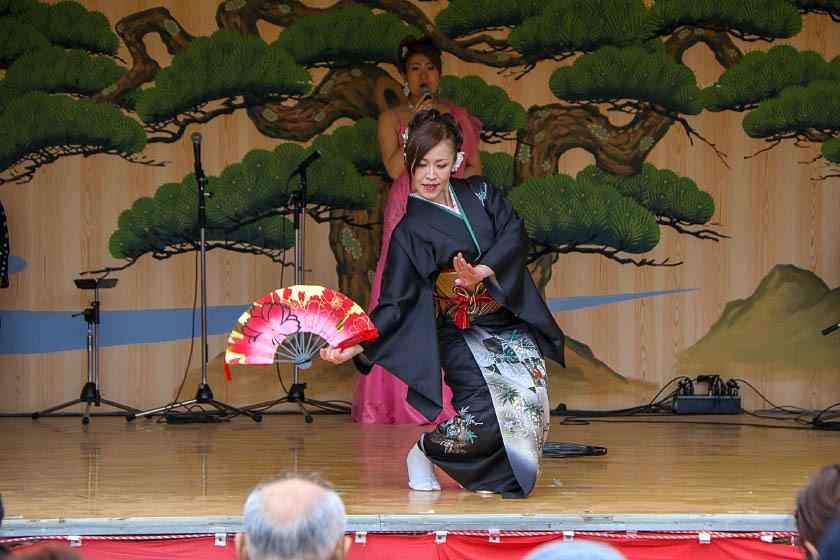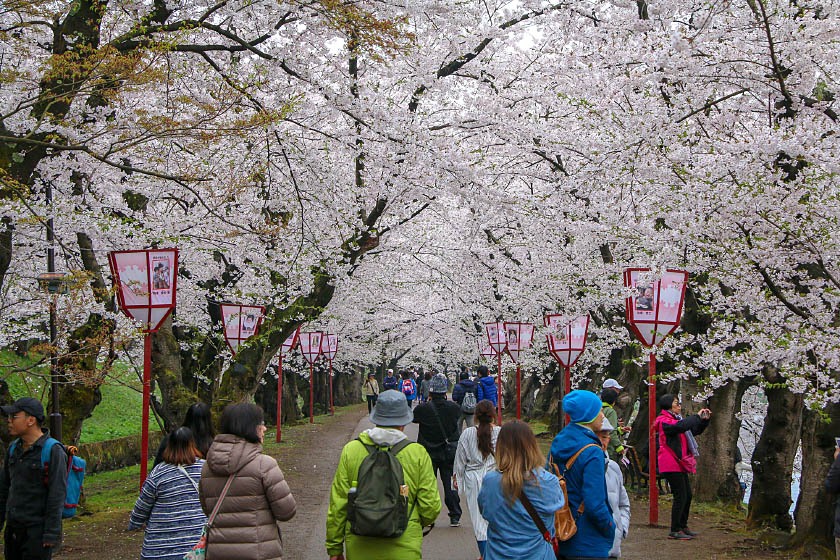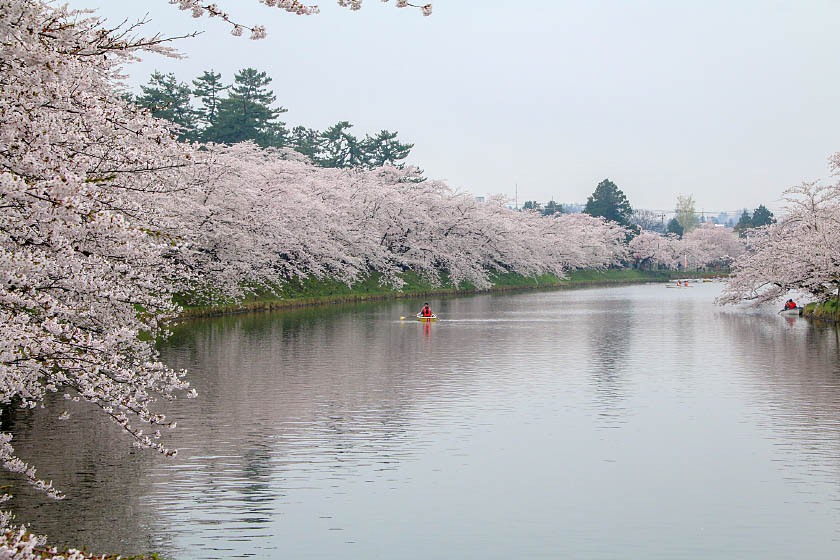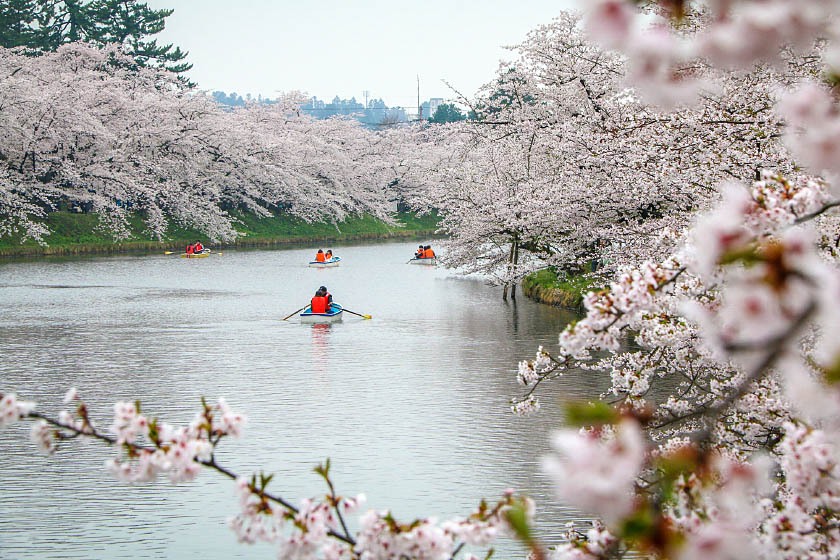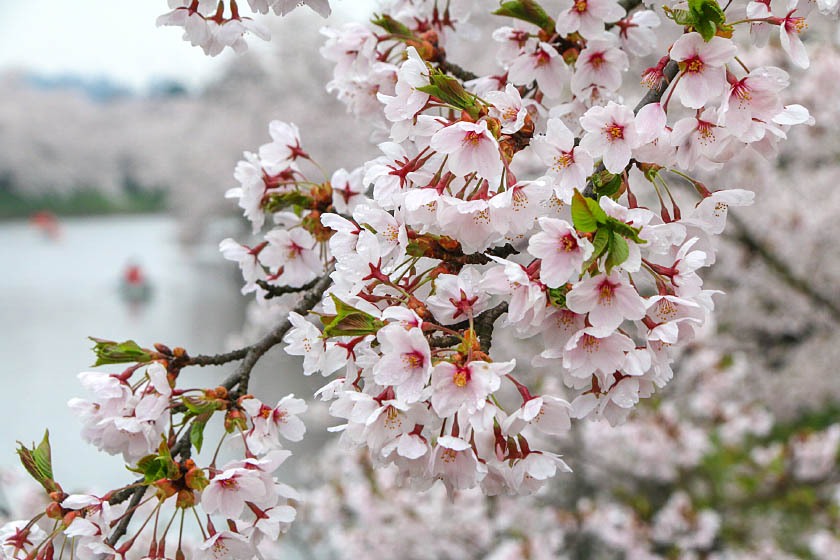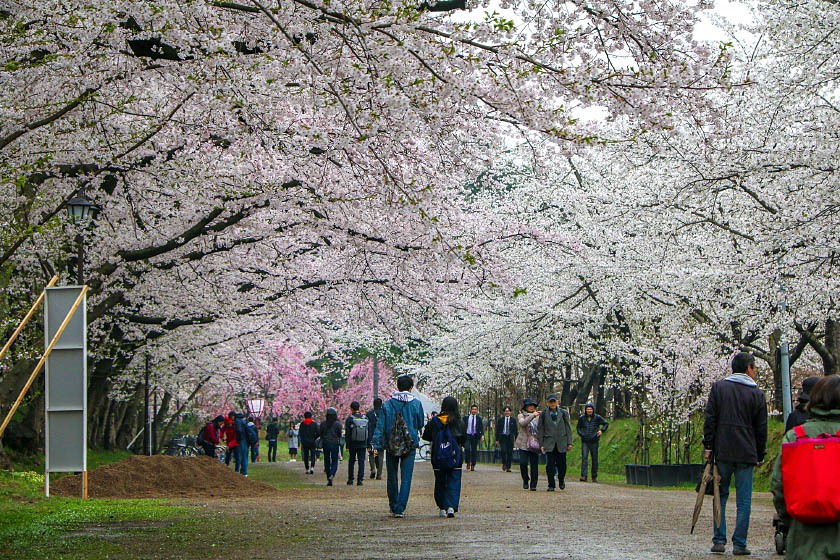 Questions? Ask in our forum.