Fukuoka: Approaching Full Bloom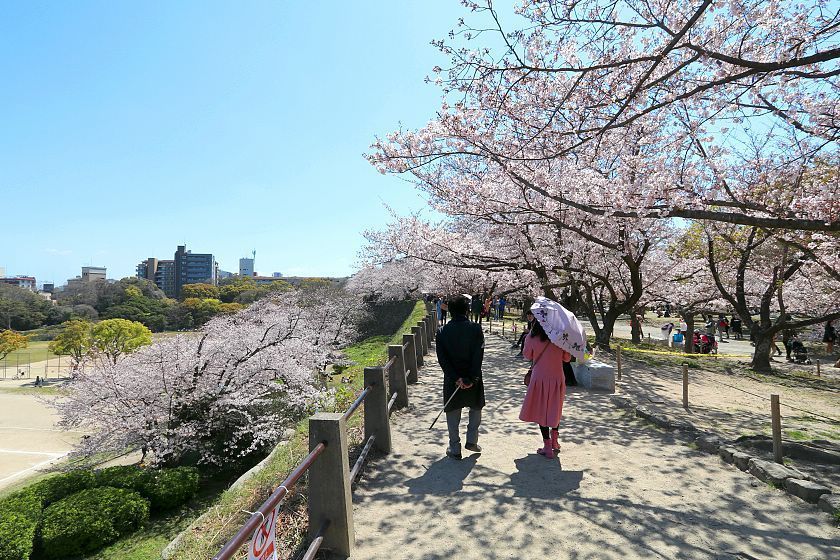 The cherry blossom season is now well underway across the southern half of Japan. As Charly reported yesterday, Tokyo is currently nearly at full bloom and is expected to be looking its best through the second half of this week. On Saturday Raina visited Kyoto and found that flowers have started to open, but that the best viewing period will likely begin toward the end of this week. Today it was also officially announced that Matsue and Wakayama reached full bloom.
Today I had the pleasure of reporting from two cherry blossom spots in Fukuoka, the largest city on Kyushu island. The Japan Meteorological Agency officially declared the city to have reached full bloom on March 29, three days ahead of average. This may be the result of the warmer than average temperatures the area has recieved this past week. Based on the cherry blossom spots I visited today, I can confirm that Fukuoka is currently looking quite beautiful. However, I found that a majority of the Somei Yoshino cherry trees were still around 75% in bloom. With warm temperatures and fair weather in the forecast, I expect the cherry trees in Fukuoka to be at full bloom in the next two days. The best viewing period will likely continue until the start of next week.
The first spot I visited was Maizuru Park in the middle of the city. The park is the location of the ruins of Fukuoka Castle, which used to be the largest castle on Kyushu. During cherry blossom season it is known as one of the best spots in the city to appreciate the pink flowers and enjoy cherry blossom viewing parties, called hanami. Today I found the trees in Maizuru Park and neighboring Ohori Park to be very nearly at full bloom. The branches on the lower two thirds of most trees were full of petals, and only the tops were still slightly bare. There was a fun and lively atmosphere with many visitors having picnics or barbeques while admiring the pretty petals. If you are in Fukuoka this week, I highly recommend visiting Maizuru Park.
Also, for those interested in seeing the petals in a different light, the nightly illuminations from 18:00 to 22:00 have been extended to be held through April 5th. The cost to enter each area is 300 yen, or 600 yen to see all three.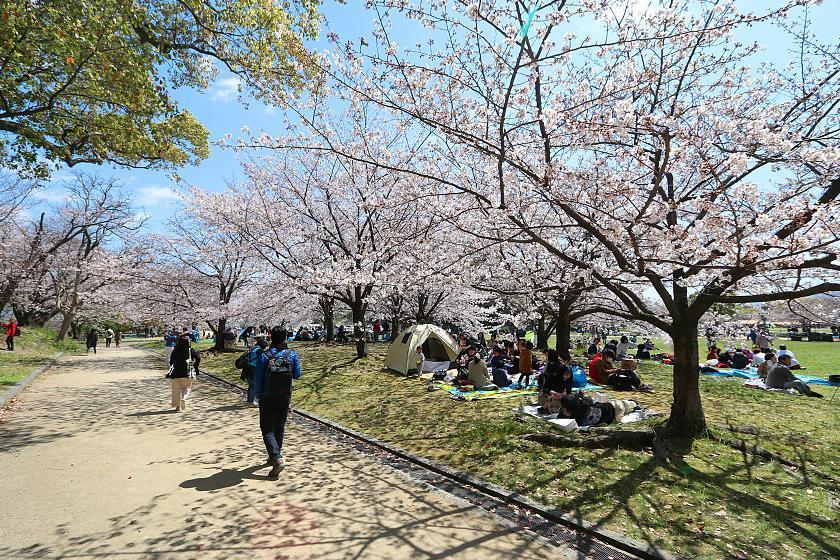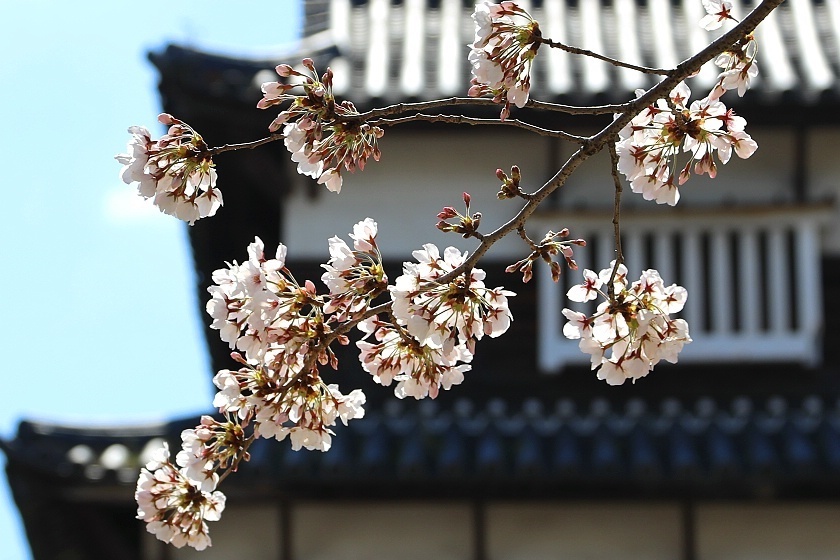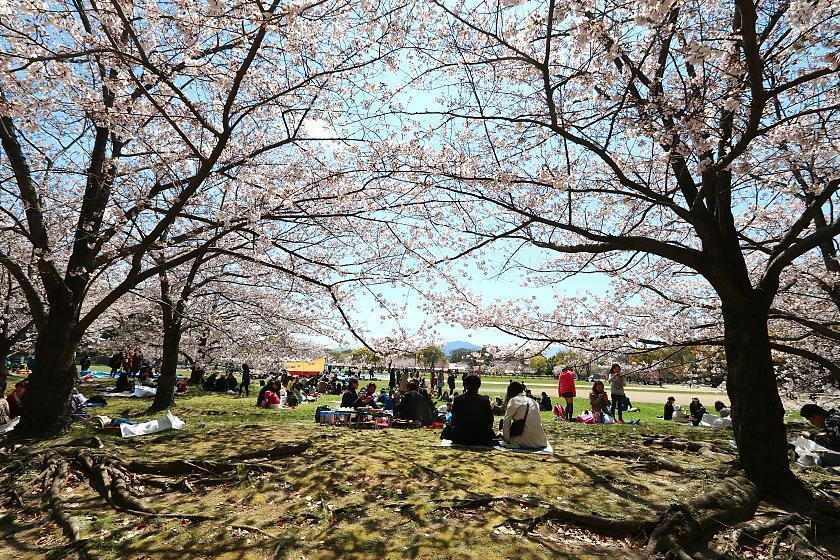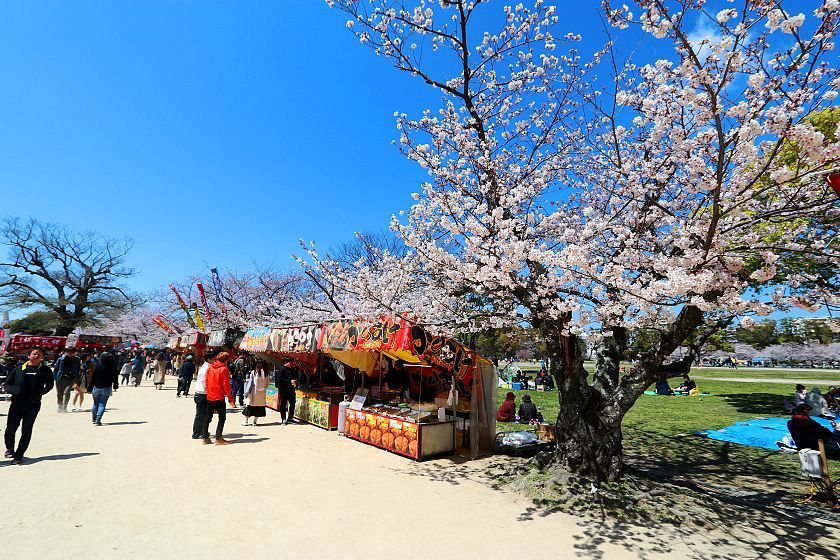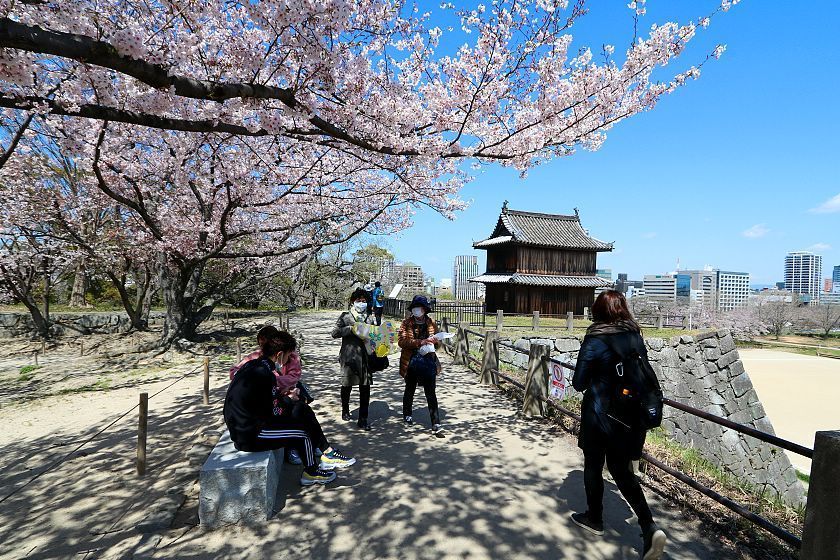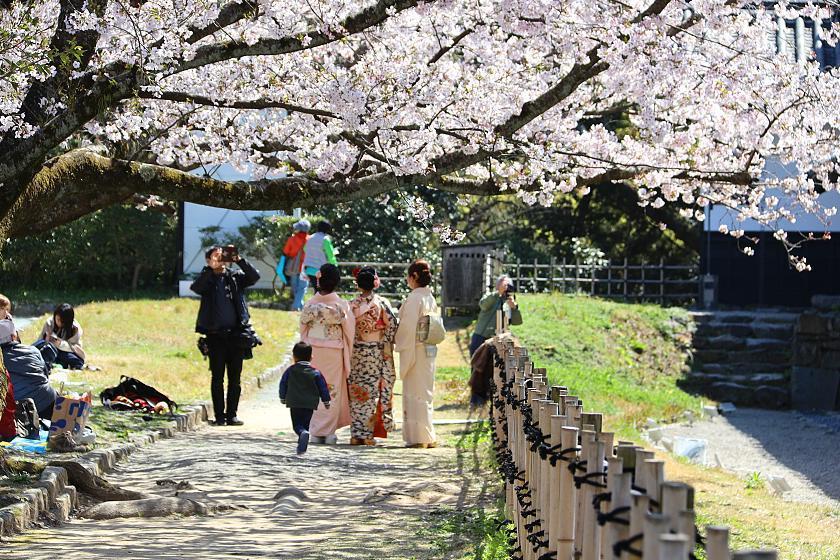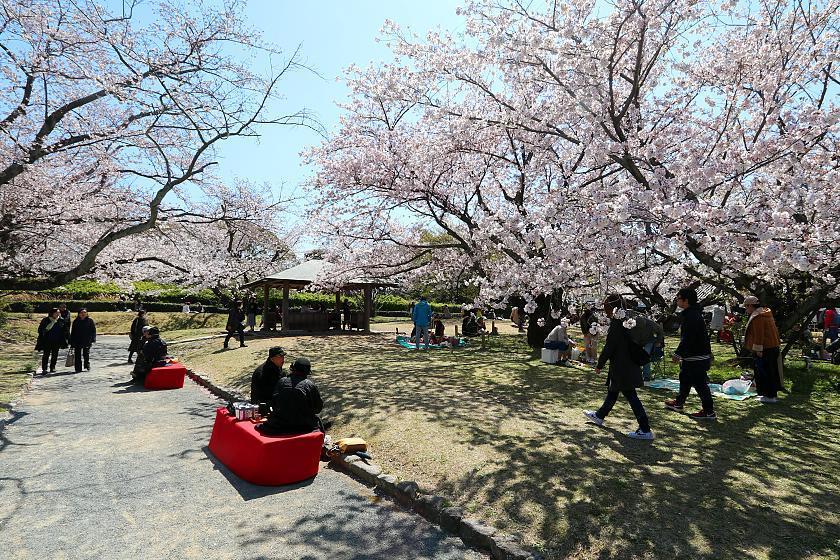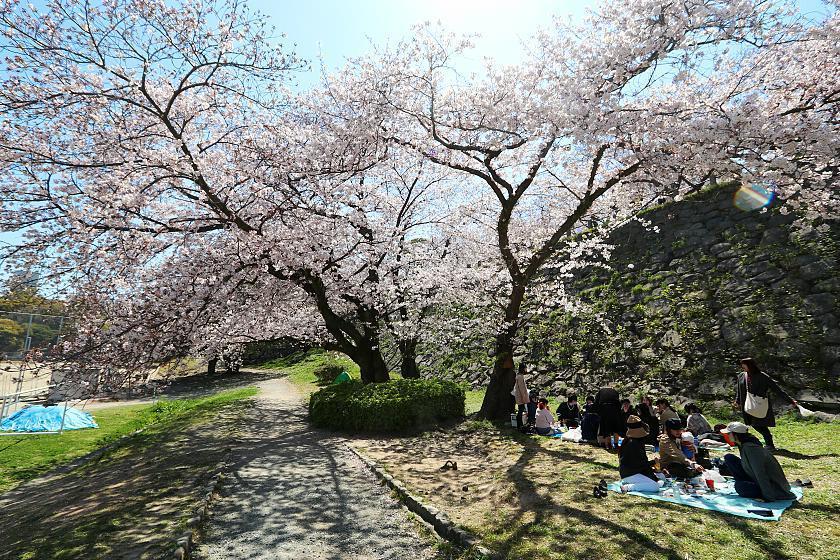 I ended the day at Atago Shrine. The shrine sits atop a steeply sloped hill covered with hundreds of cherry trees in the west side of Fukuoka. The views of the city and Hakata Bay certainly made climbing the hundreds of stairs to the top worth the effort. Similar to Maizuru Park, the trees around the shrine grounds were very pleasant to admire and about one or two days from being in full bloom.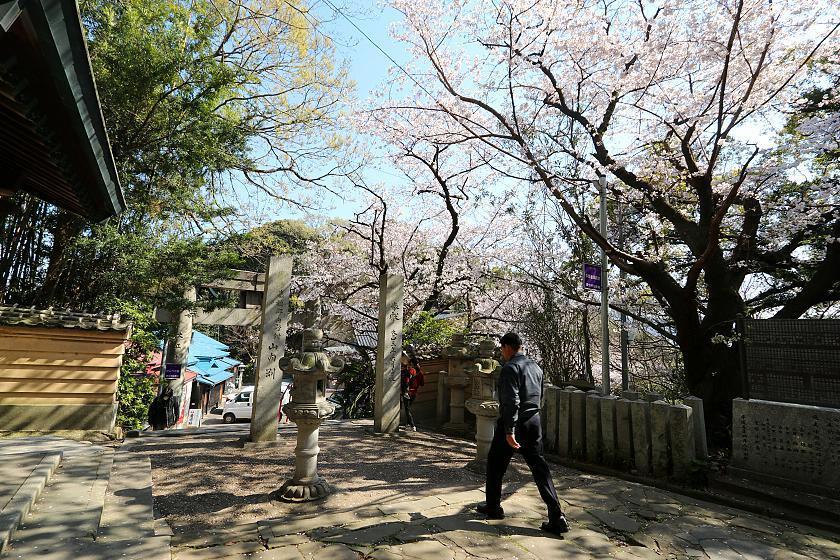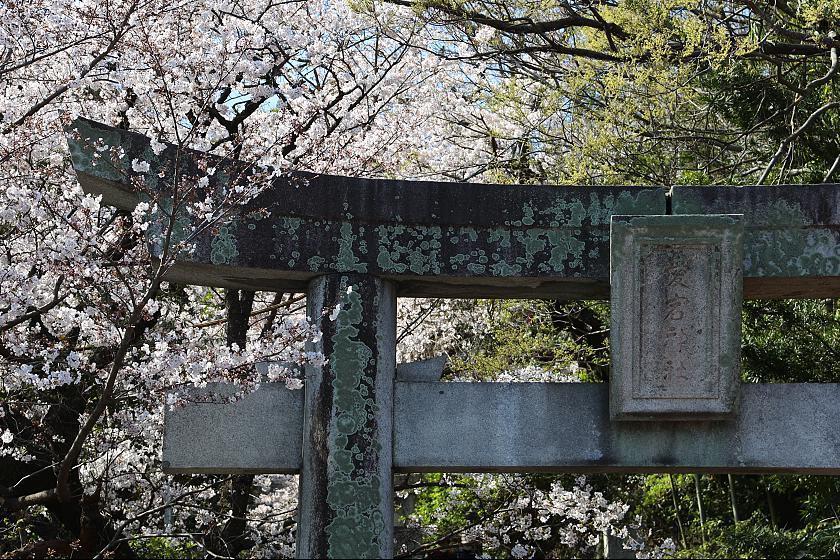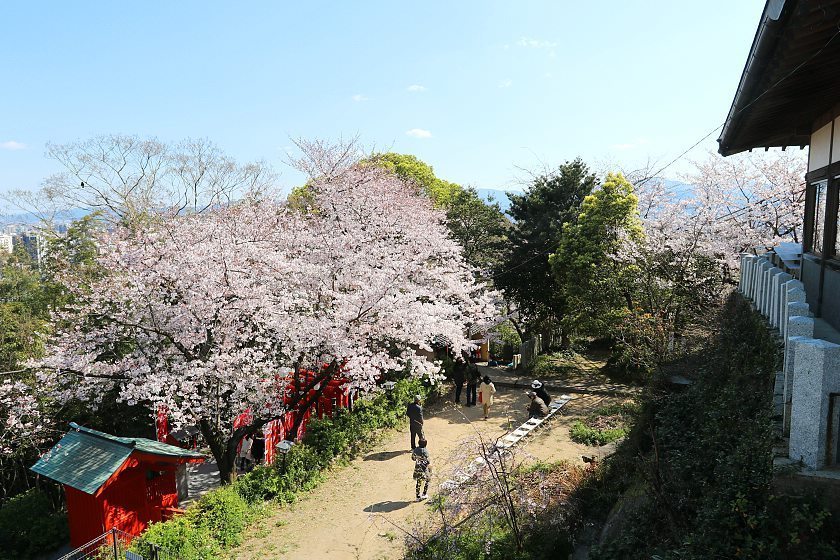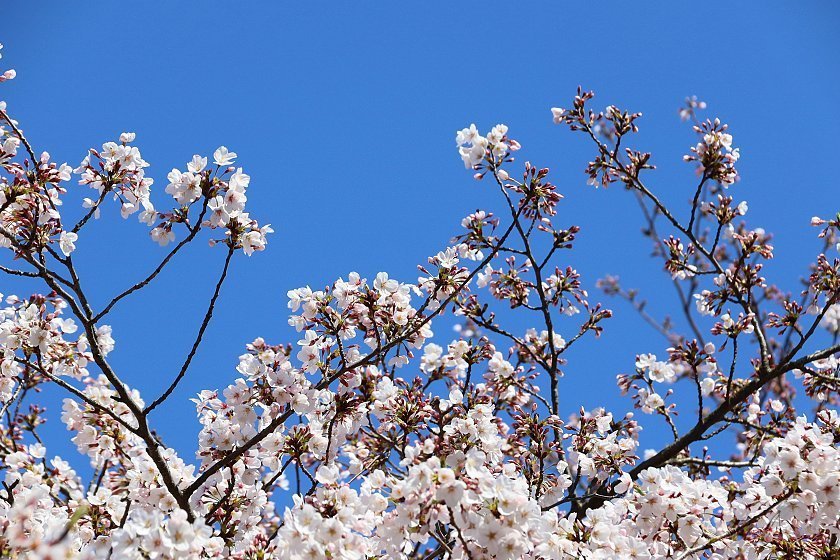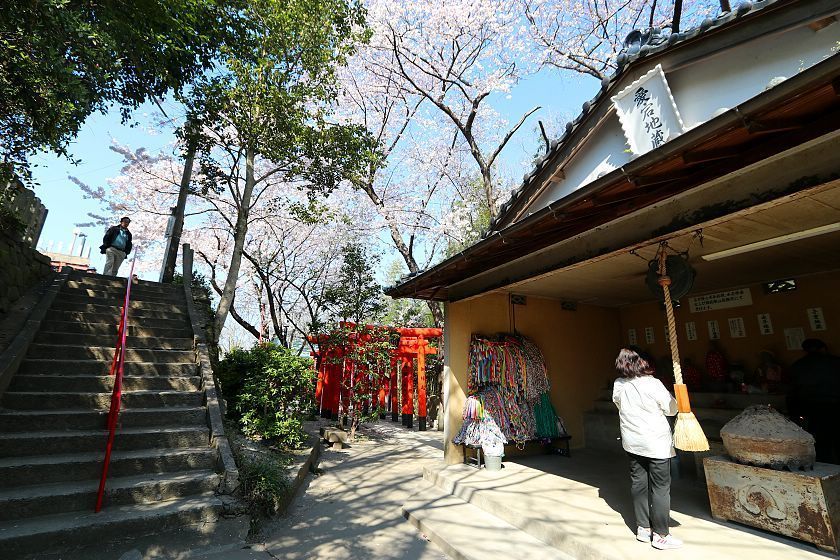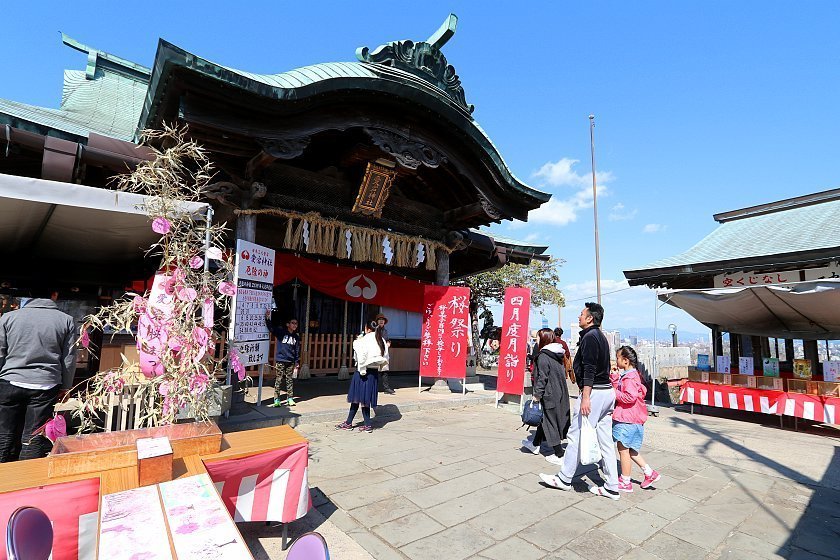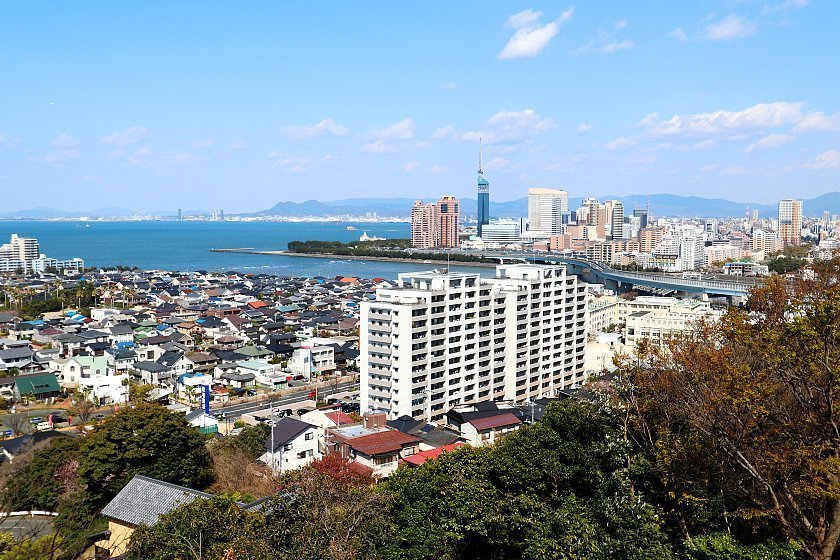 Questions? Ask in our forum.