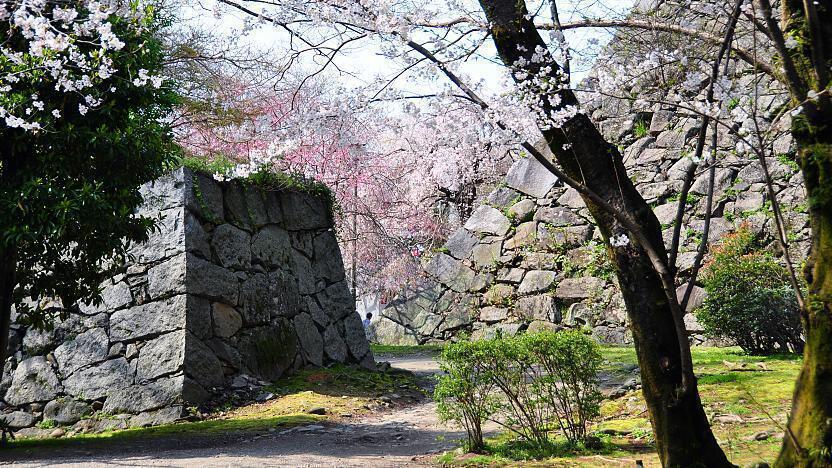 The ruins of Fukuoka Castle (福岡城跡, Fukuokajōato) are located in the middle of the city in Maizuru Park, named after the castle's alias, Maizuru Castle. During the Edo Period (1603-1867), Fukuoka Castle used to be the largest castle on Kyushu, but it was almost completely torn down after the Meiji Restoration as an unwanted symbol of the feudal past. Nowadays only ruined walls and a few turrets remain, and the park attracts visitors with walking trails and a few lookout points.
Fukuoka Castle was built in the beginning of the 17th century by Kuroda Nagamasa, who was appointed lord of the surrounding Chikuzen feudal domain (part of today's Fukuoka Prefecture) for his support of Tokugawa Ieyasu during the battle of Sekigahara. The Kuroda clan ruled from the castle for more than two centuries until the abolition of the feudal system in 1870.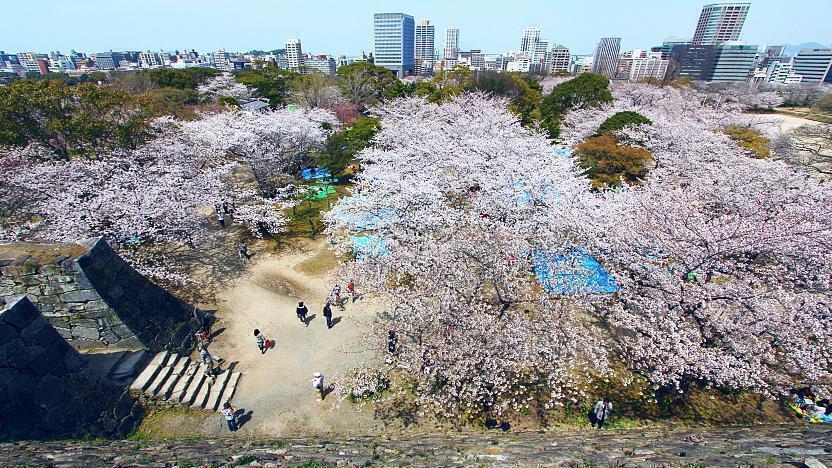 The best time to visit the castle ruins is usually between late March and early April, when Maizuru Park turns into the city's most pleasant spot for cherry blossom viewing. A number of walking paths are lined with cherry trees so that visitors can walk through a tunnel of flowers, and there are also plenty of lawned areas for holding hanami parties under the blossoms.
Among the few surviving or reconstructed castle buildings are some gates and guard towers, scattered across the castle grounds. Parts of the moat system also remain, most noticeably on Maizuru Park's northern border and in front of the large lake at the center of the neighboring Ohori Park.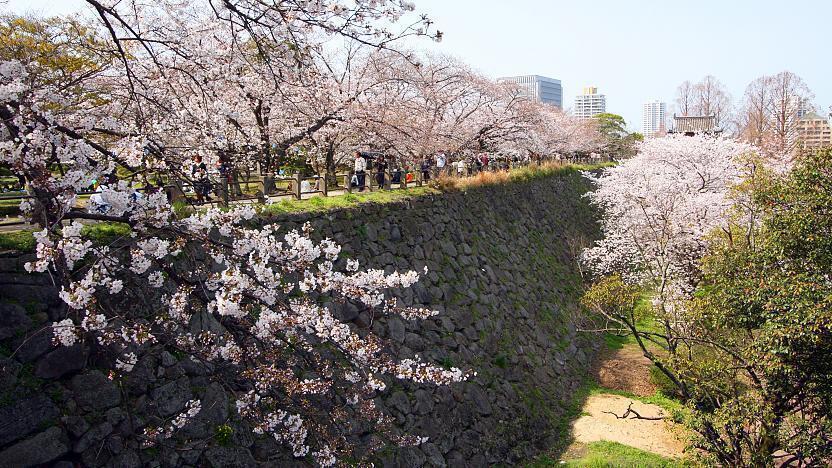 Admission
Free (except during seasonal illumination events)
Questions? Ask in our forum.