Sendai: Approaching Full Bloom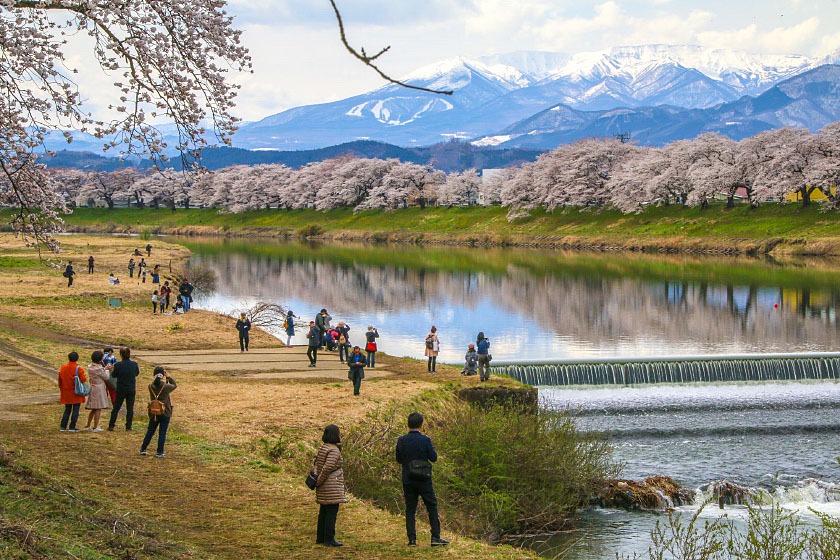 With Tokyo and Kyoto and most of southern Japan's major cities past their best viewing period, the cherry blossom season is now underway in parts of the northerly Tohoku Region and higher elevation areas like the Mt. Fuji area and Nara's Mt. Yoshino.
In the cities of Fukushima and Sendai, recent cold weather (including snow in some places over the last few days) has slowed the progress of the cherry blossoms slightly, possibly extending these areas' best viewing periods by a few days. Pending strong winds or rain, we expect the blossoms to remain attractive in these cities through most of next week.
After finding Fukushima's Hanamiyama Park on Wednesday at full bloom, today I headed to Sendai to check on the state of the blossoms there. I'm happy to report, despite the scattered patches of snow on the ground, the blossoms were at or nearing full bloom around several of the city's best viewing spots.
My first stop today was to Tsutsujigaoka Park, a pleasant city park and very popular blossom viewing and picnicing spot for Sendai residents, located in central Sendai just one stop away from Sendai Station on the JR Senseki Line (or an easy 15-20 minute walk). Tsutsujigaoka boasts a variety of tree types, including both the mainstream Somei Yoshino variety as well as a large number of weeping shidarezakura, creating a beautiful multicolored canopy at full bloom.
Today the white Somei Yoshino cherry trees here were very nearly at full bloom while the purple-pink shidarezakura were only just beginning to open. I expect the Somei Yoshino should remain attractive well into next week (as long as the weather stays mild) while the shidarezakura may provide some nice viewing even a bit beyond that.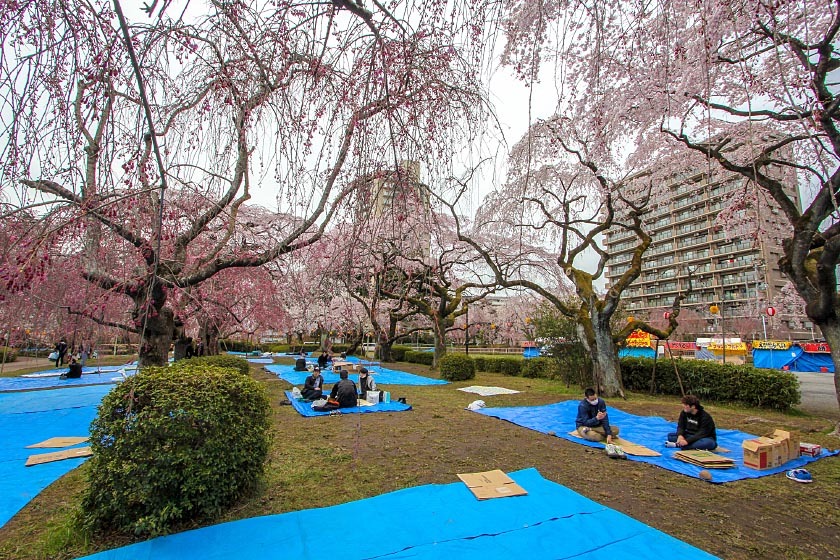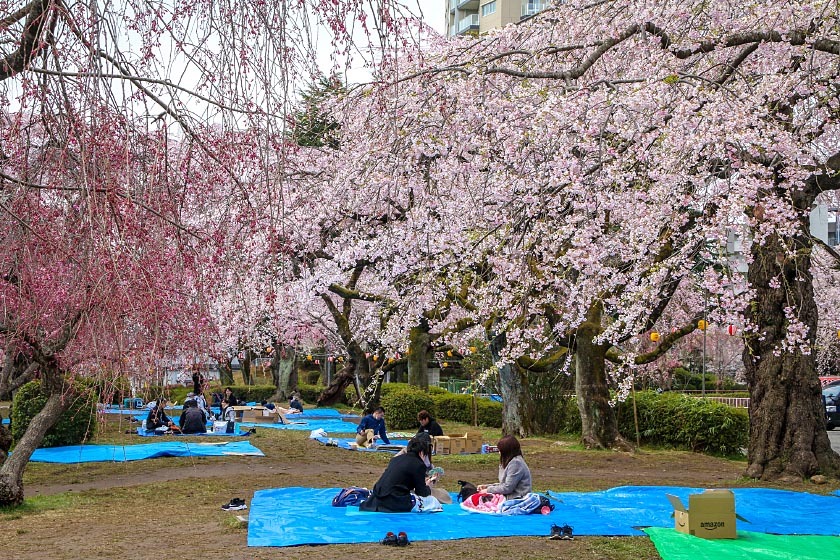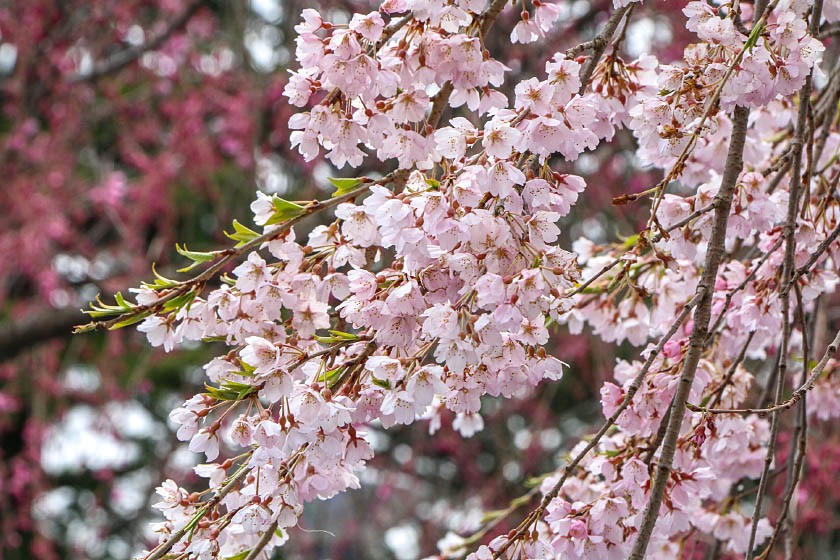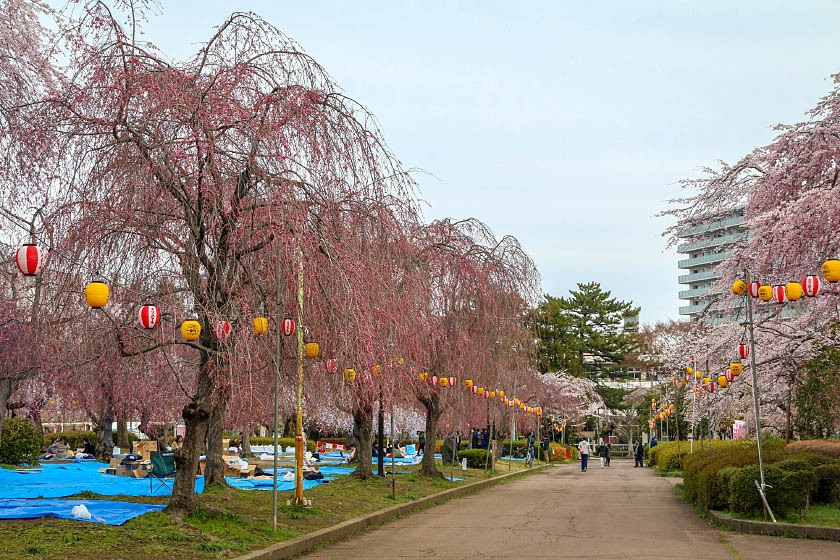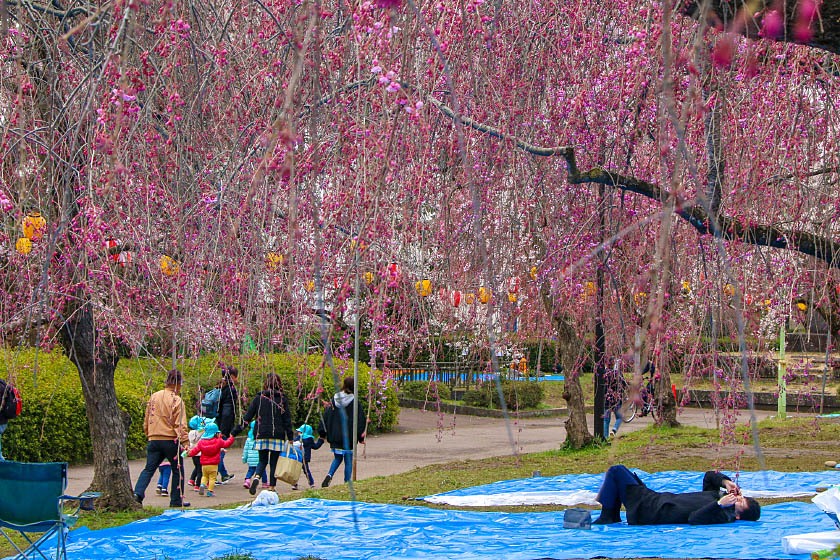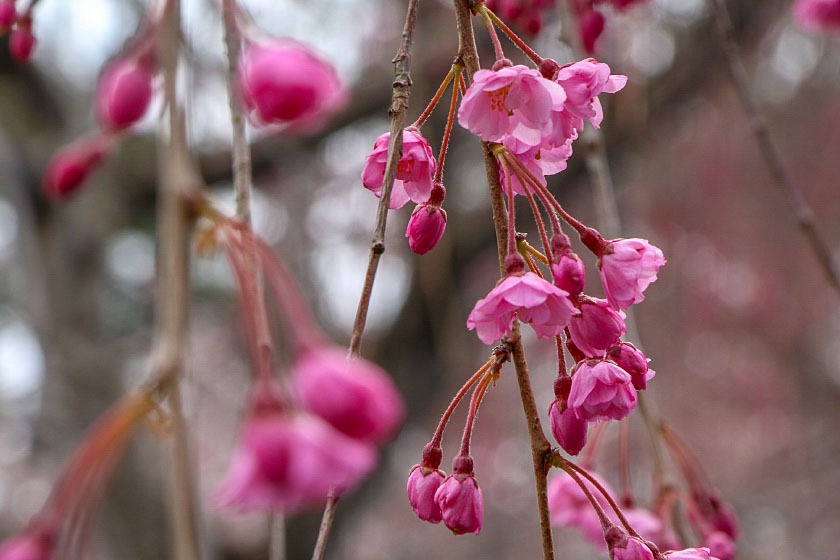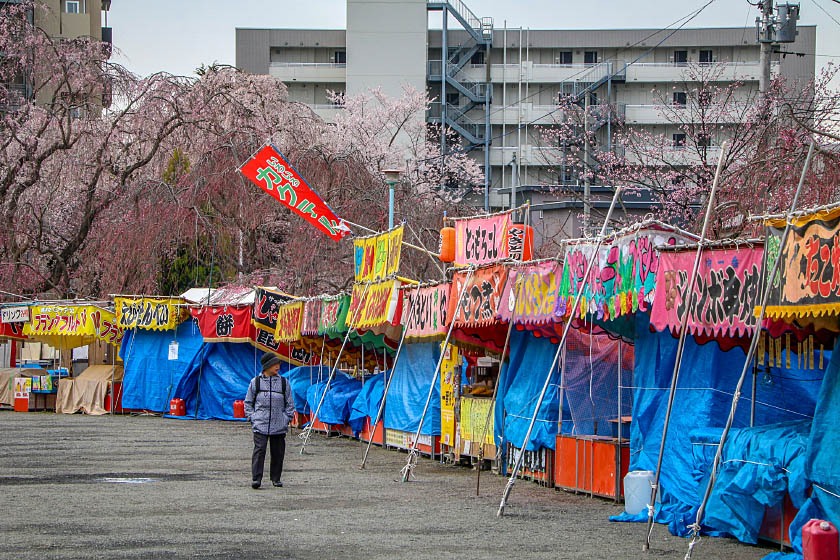 My next stop today was to Mikamine Park, located a few kilometers south of Sendai's city center. The small hilltop park is a pleasant and out-of-the-way space tucked into a residential neighborhood, and boasts a large number of beautiful old cherry trees.
Today, I found the Somei Yoshino cherry trees very near full bloom (maybe a couple days shy), but were still quite pretty today nonetheless. The other later-blooming sakura here, though, were still early in their opening process and will be nicer to view next week. The park as a whole though, should be quite nice through the weekend and into next week if the weather remains mild.
The only downside to this great little park is perhaps the access. The walk from the nearest train station, Nagamachi Minami Subway Station, to Mikamine Park is about 30 minutes, and city buses don't go directly to the park (and don't offer stop signage in English). For those without a car looking for the simplest and fastest route, a taxi from Nagamachi Minami Subway Station might be the way to go.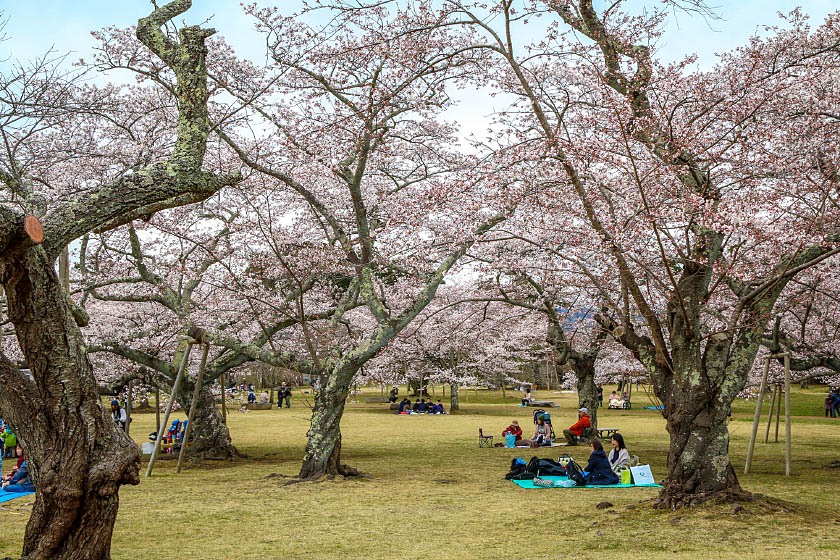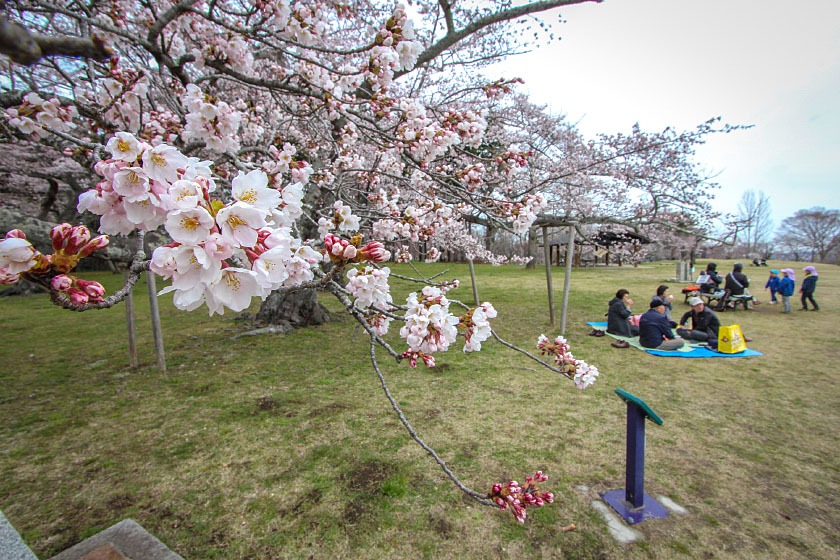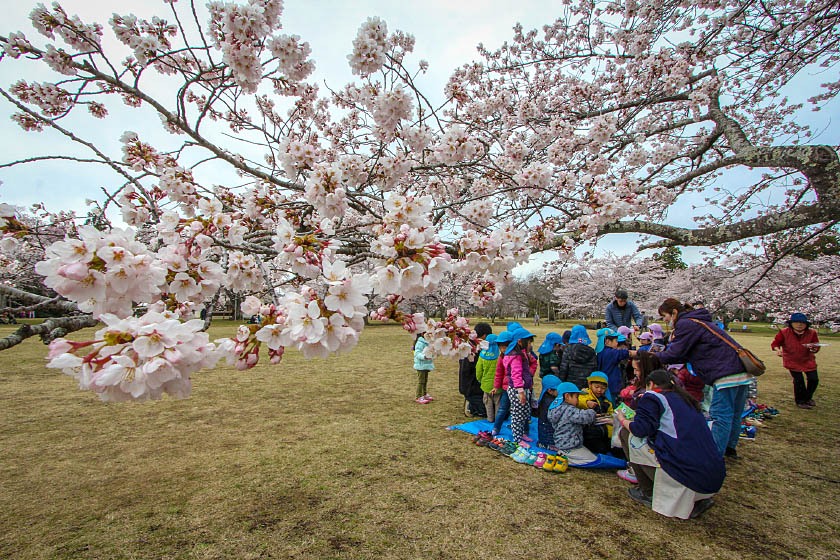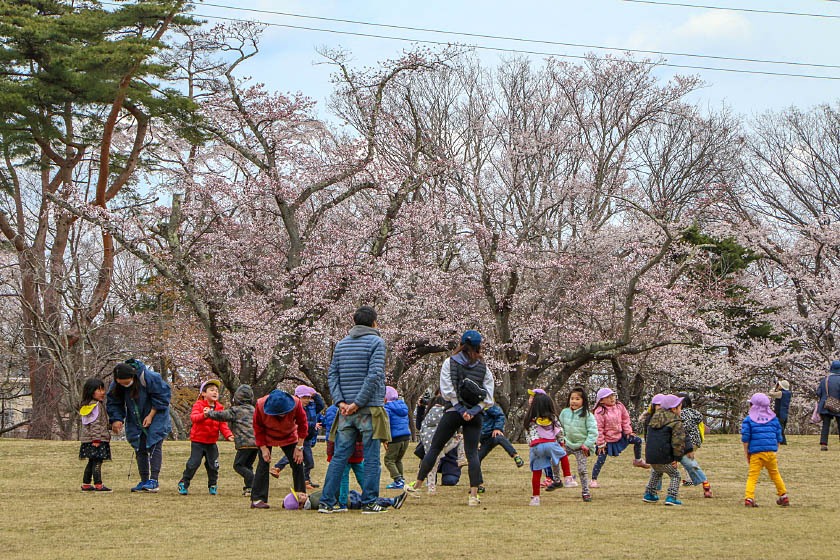 My last stop today was actually outside of Sendai City itself, to the beautiful Shiroishi Riverside. Located just 35 minutes south of Sendai on local trains, this eight-kilometer-long stretch along the Shiroishi River is home to nearly 1200 cherry trees (almost all of the same Somei Yoshino variety) which bloom simultaneously in mid-April.
I'm happy to report the blossoms all along the riverside have just reached full bloom (slightly ahead of Sendai proper's) and were looking stunning today. This weekend will be a perfect time to catch the blossoms at their best, though Sunday's weather might not be as pleasant as Saturday's. If the weather stays calm, the blossoms should be at their best viewing state through much of next week.
I took a train from Sendai to Funaoka Station on the north end of the riverside and took a leisurely hour and a half to the more bustling Ogawara Station area to take in all the blossoms. The entire path has beautiful views and endless space for hanami picnicking.
In some areas, the blossoms will also be lit up at night while still in bloom from 18:30 to 21:00.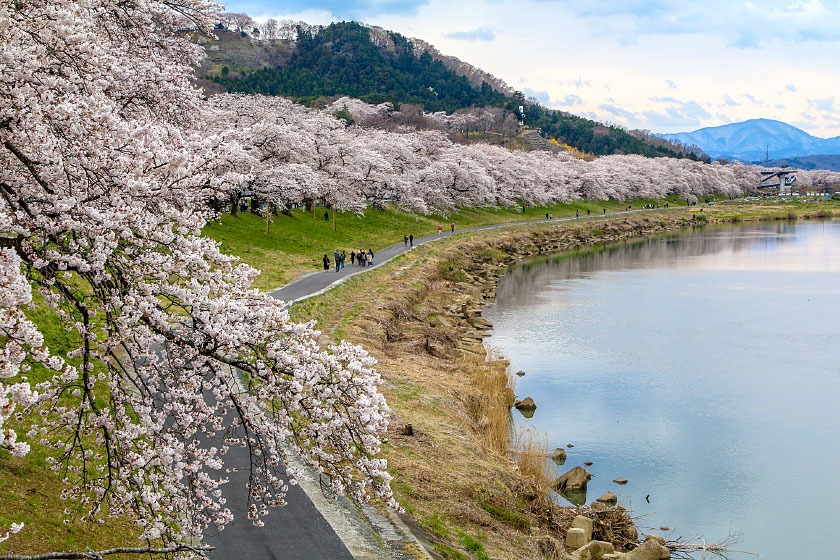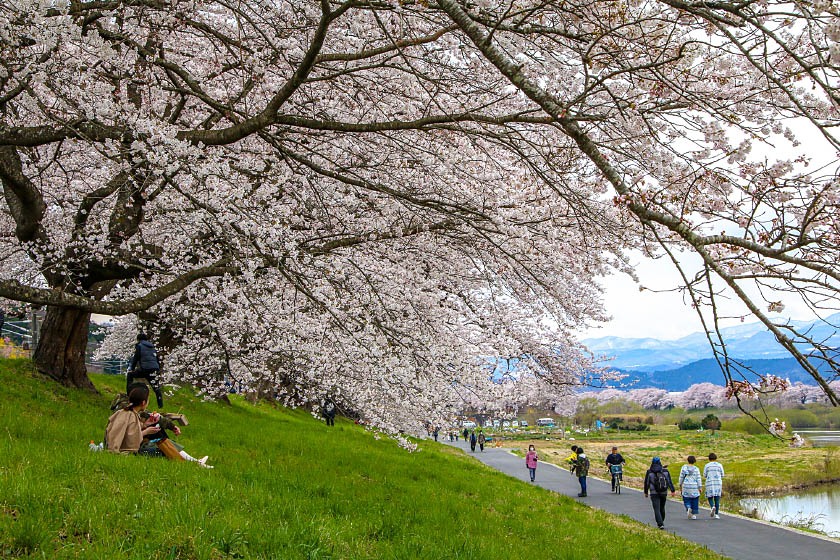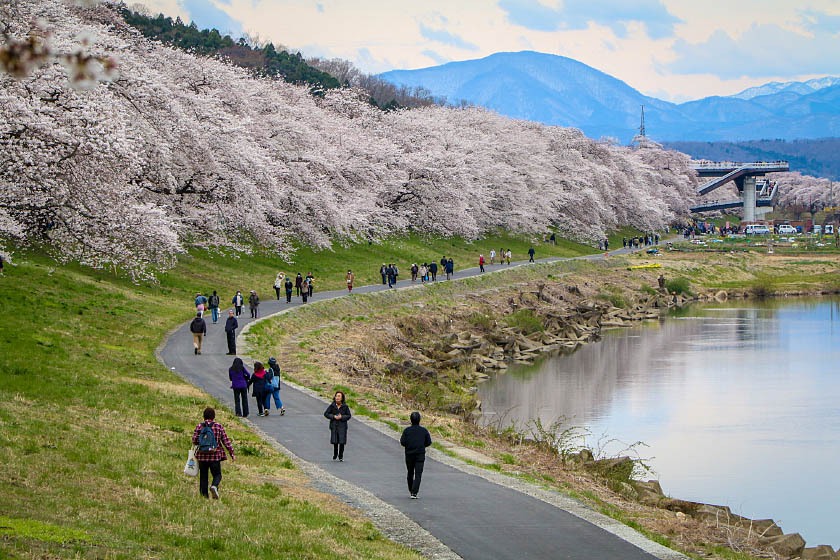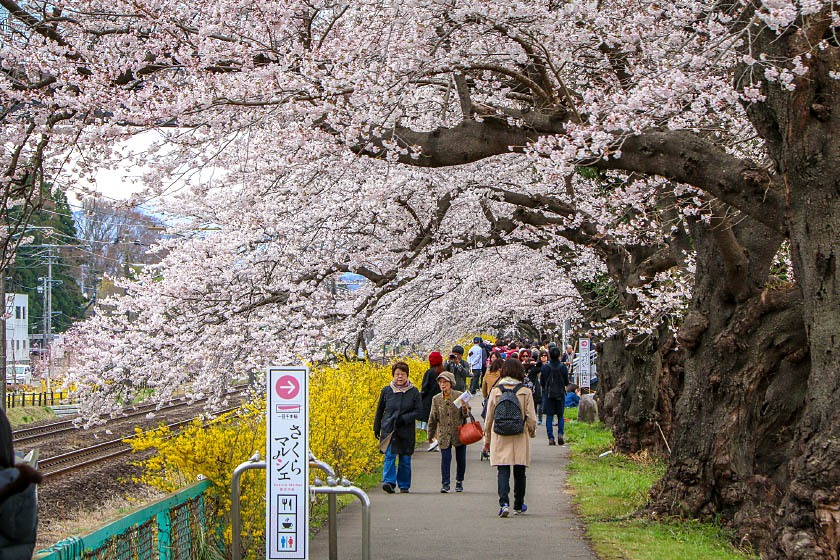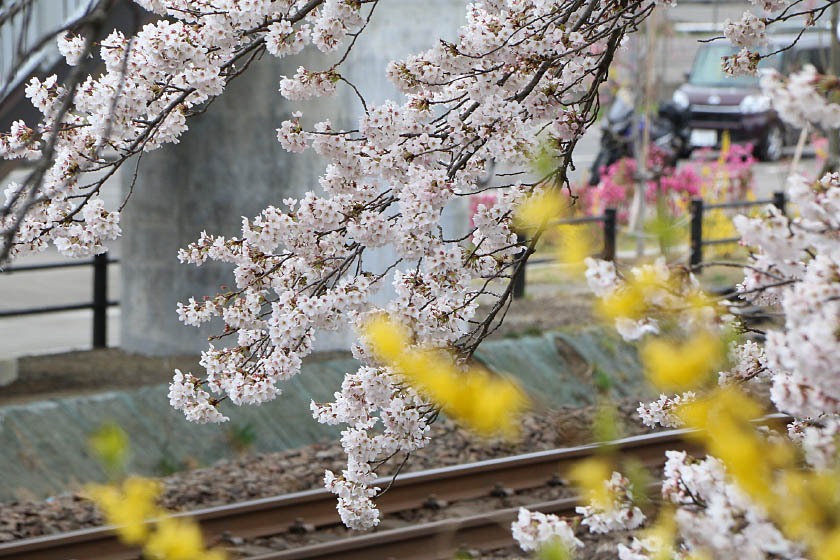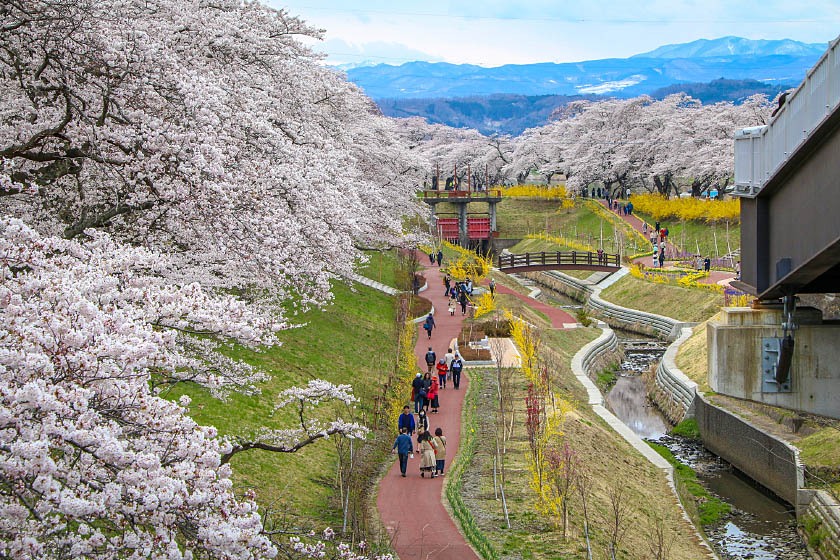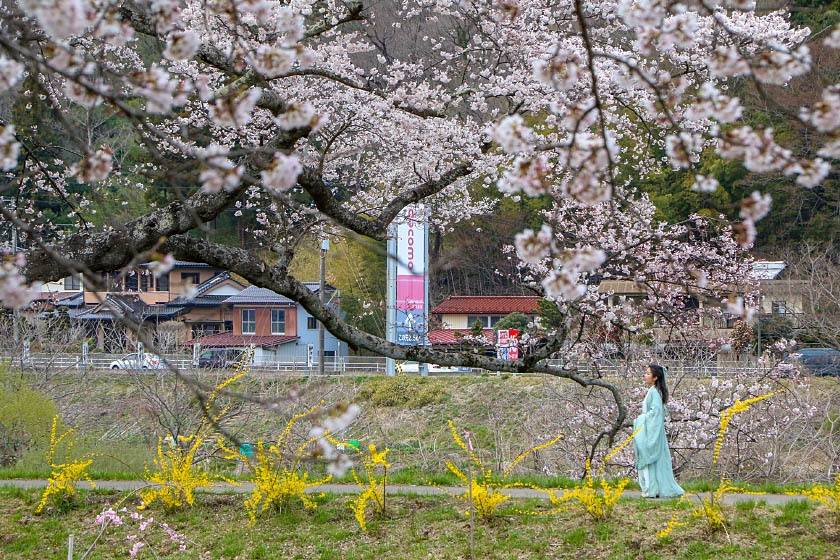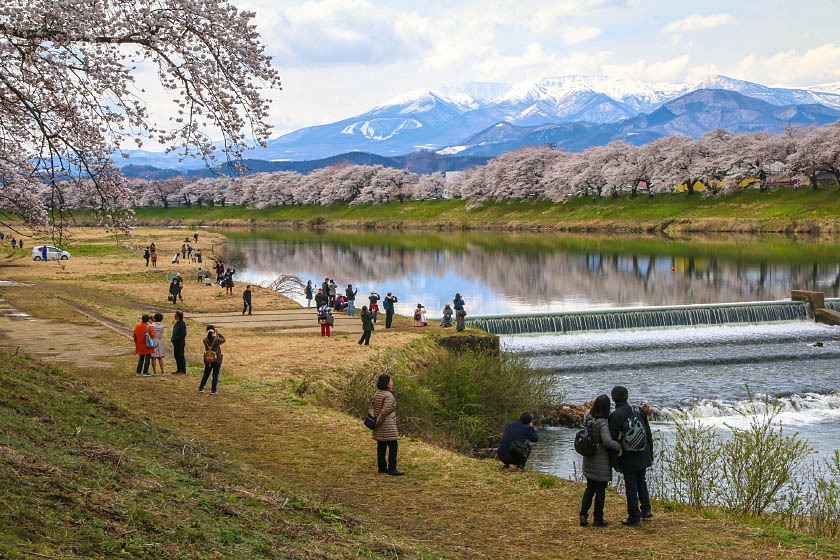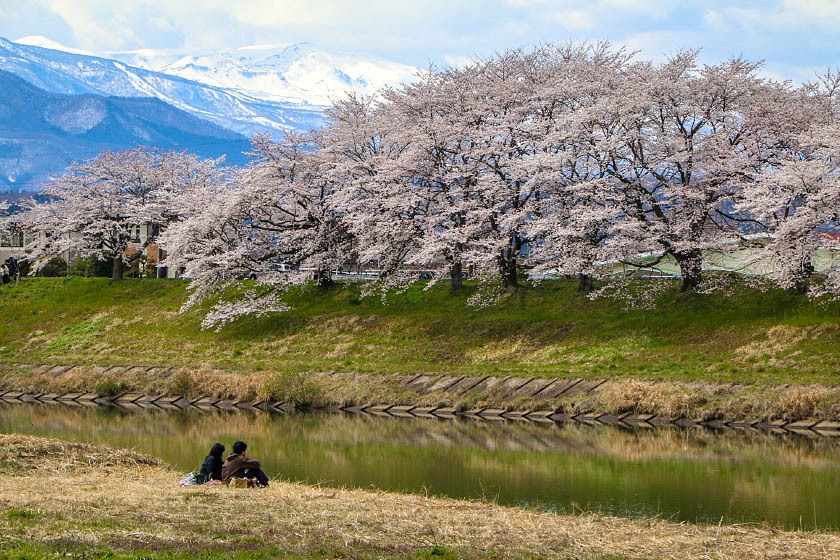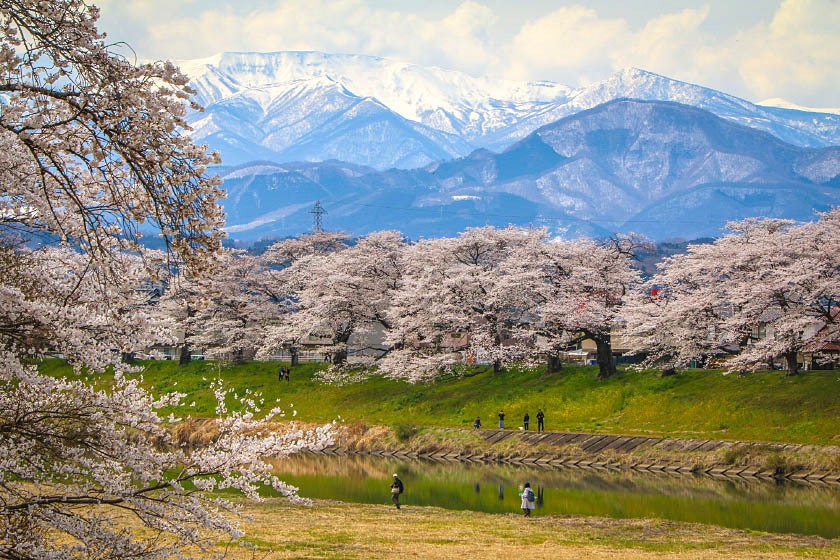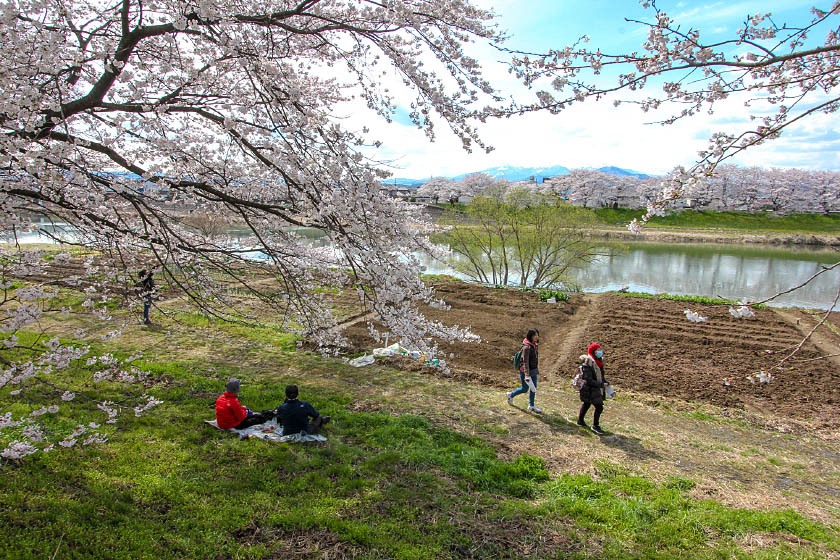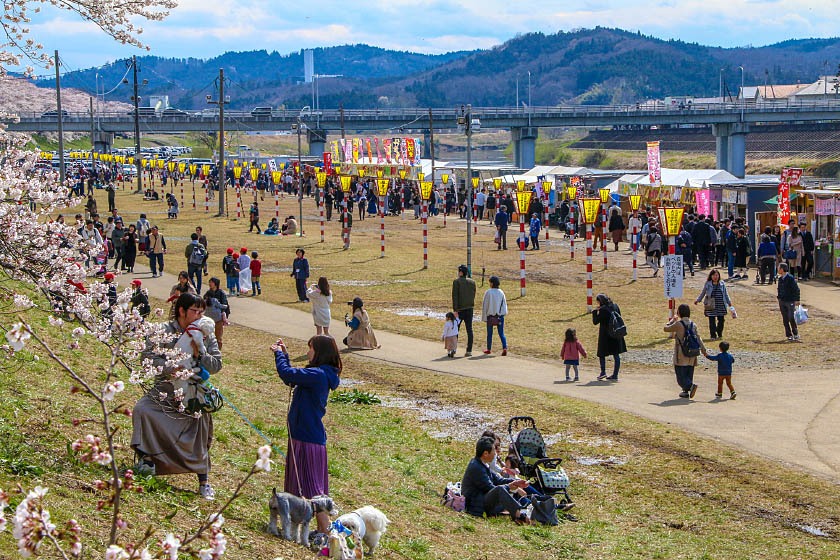 Questions? Ask in our forum.