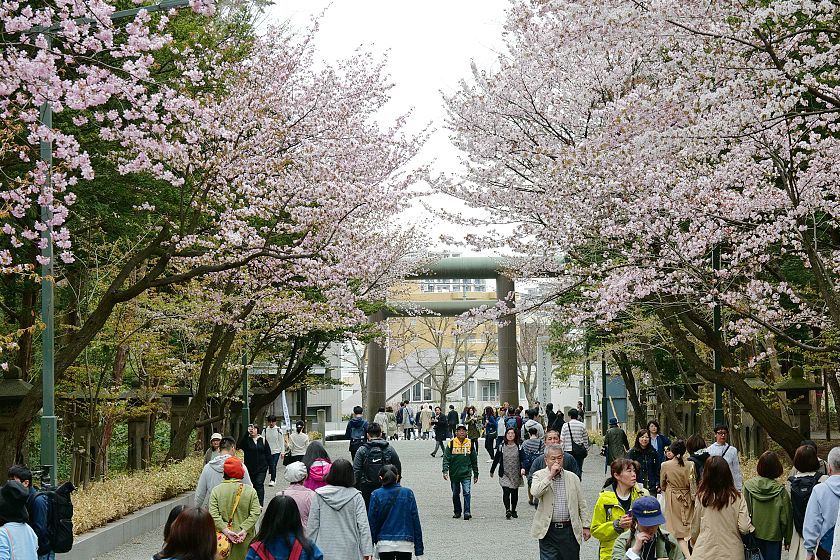 With the cherry blossom season over in Japan's main island, Honshu, attention is now all on the state of the petals in its northern island Hokkaido. Yesterday I was in Hakodate and reported full bloom around the grounds of the famous Fort Goryokaku. For this last report of the cherry blossom season, today I travelled to a couple of cherry blossom spots in Sapporo, Hokkaido's captial city.
Generally I found the blossoms to be at full bloom throughout the city. The weather forecast calls for strong winds and rain through tomorrow morning. Due to this and the state of the trees I saw today, I predict that the cherry blossoms here will look their best through the weekend.
I started the day by walking the length of Odori Park where I found the trees to be at full bloom. Odori is located in the very center of Sapporo and is host to a number of festivals during the year including the famous Sapporo Snow Festival each February. Although the park does not boast any large groves of cherry trees, along the walkways throughout the park there are several well placed trees whose petals make for nice photo opportunities. I expect the blossoms to remain looking their best in Odori Park until early next week.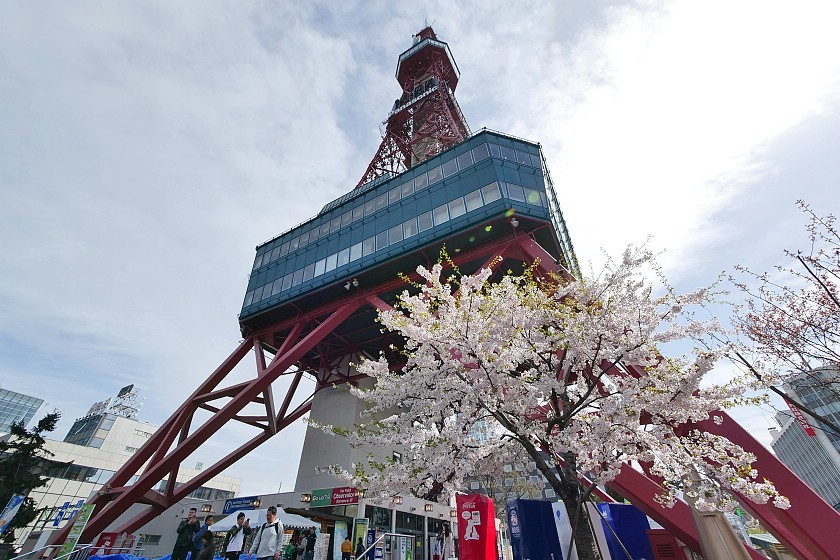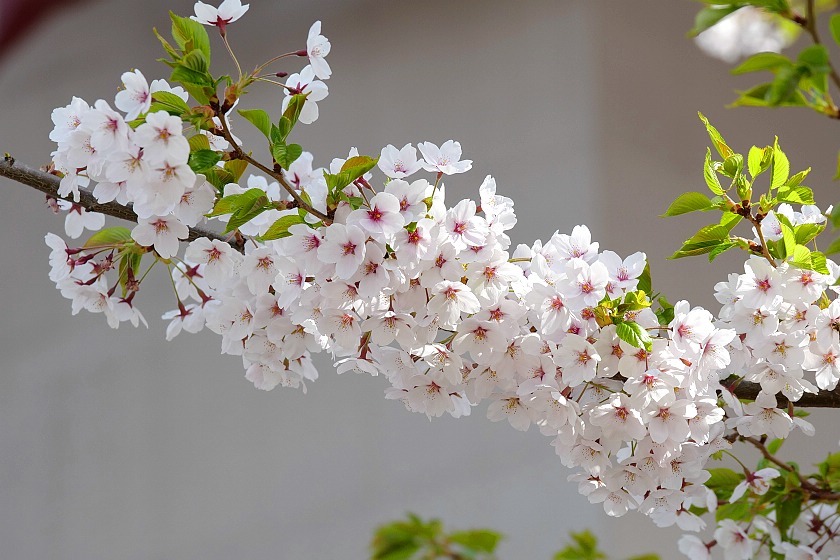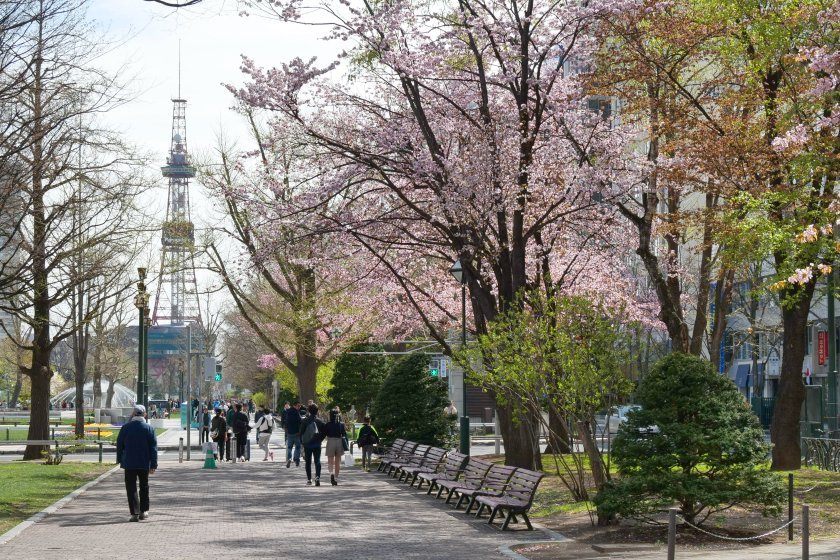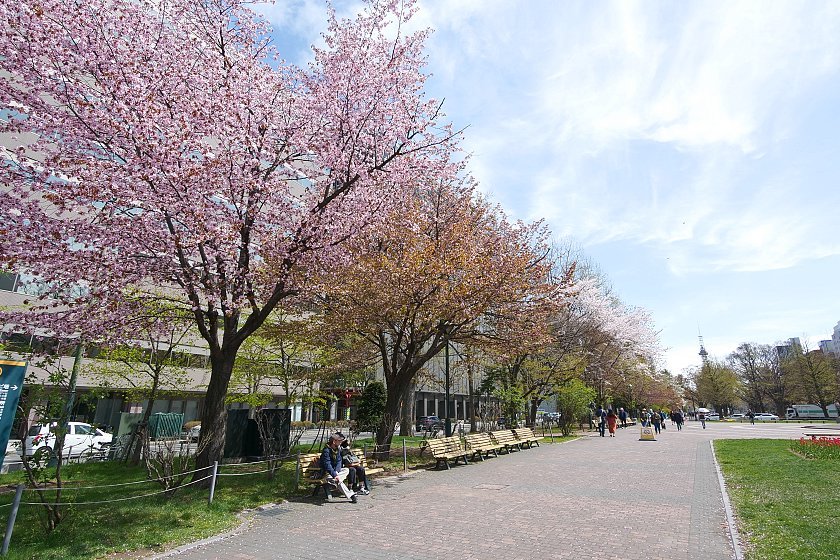 My next and last stop was Maruyama Park which is located about five minutes walk from Maruyama Koen Station on the Tozai Line and just east of the Mt. Okura Ski Jump. Directly adjacent to Hokkaido Shrine, this park is a popular place for cherry blossom viewing parties (hanami). One distinctive feature of this particular park is that it boasts around 1500 cherry trees of the Ezoyamazakura variety which are pink and have noticeable crimson leaves.
I found the flowers in the park to be at full bloom and looking quite nice. A popular activity during the cherry blossom season in Maruyama Park is to barbecue, and many groups had set up grills today. Barbecues are permitted from 9:00 to 20:00 through May 4 this year. Considering the current weather forecast, I expect petals around the park to continue looking their best through the weekend.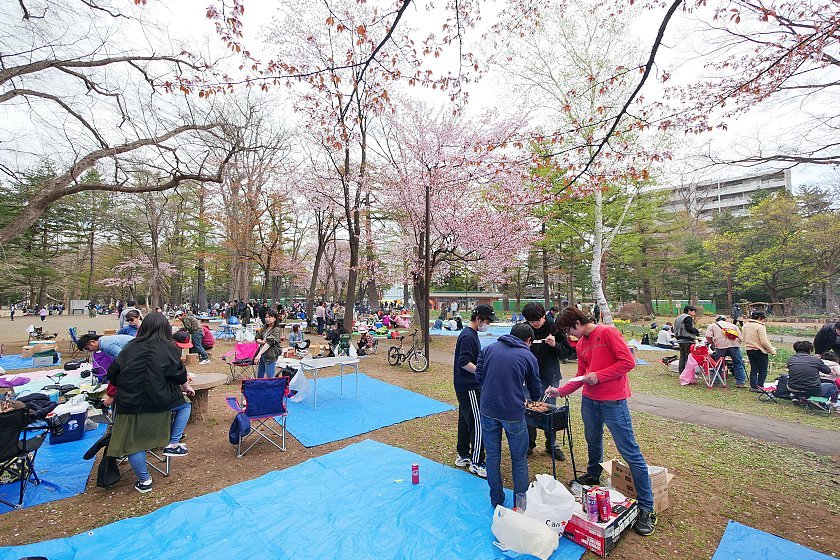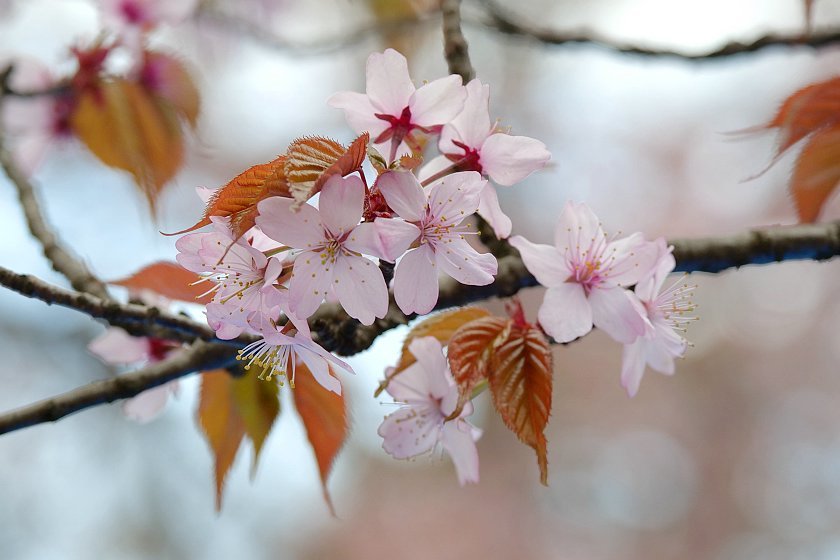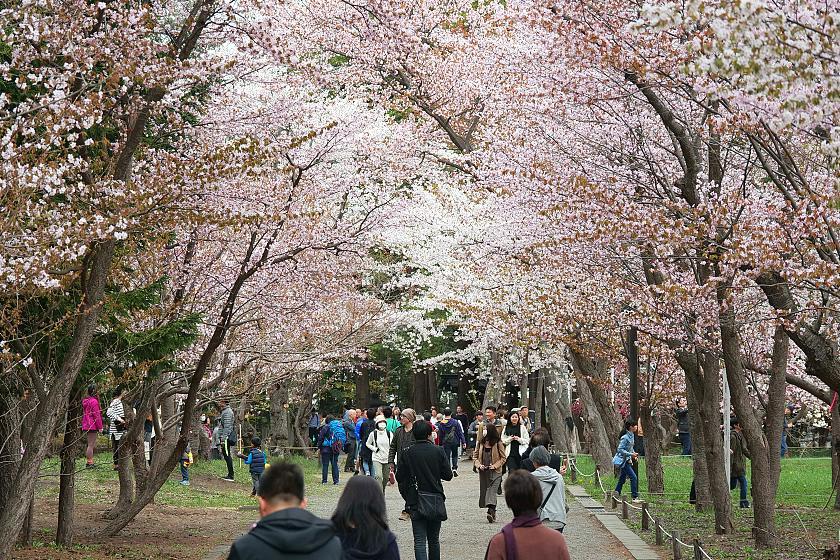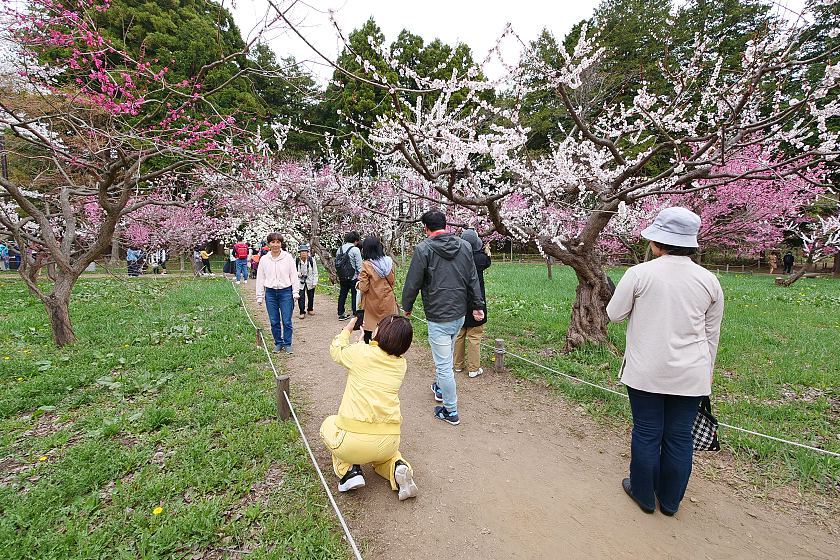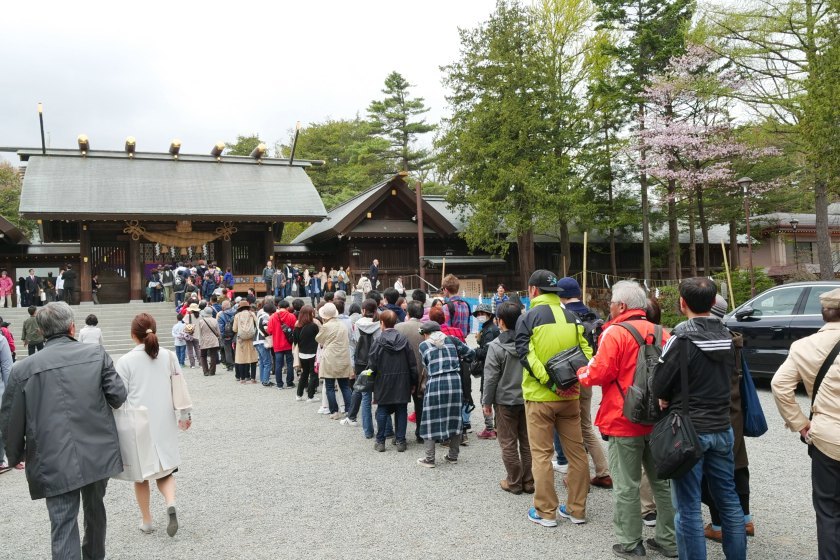 Today is also quite historic as it is the first day of the reign of the 126th emperor of Japan, marking the beginning of the Reiwa period according to the Japanese calendar. It's my honor to write the first report of this new era. This is also the final report of this year's cherry blossom season. I hope these reports have been useful. Be sure to tune in this fall for our annual autumn colors reports. From all the staff at japan-guide.com, happy travels!
Questions? Ask in our forum.