Odori Park
Pleasant public park in the city center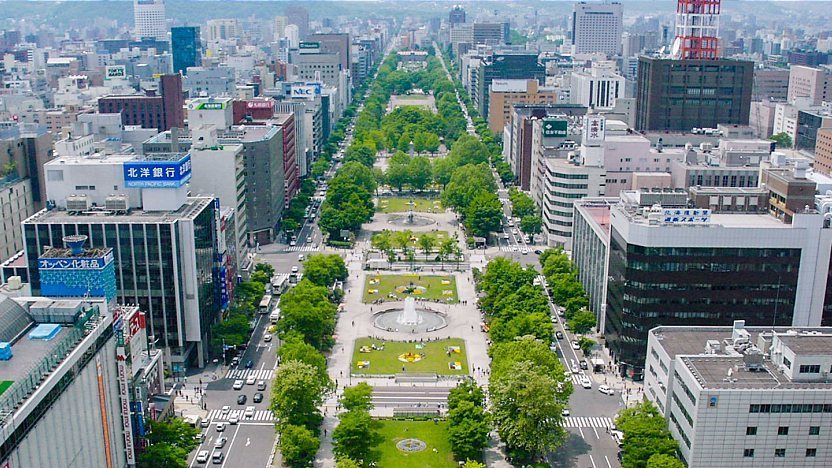 Odori Park (大通公園, Ōdōri Kōen) is the broad median of Odori ("large street") in the center of Sapporo, separating the city into north and south. The park stretches about a kilometer and a half over twelve city blocks and offers pleasant green space during the warmer months. In early February, the park serves as the main site of the Sapporo Snow Festival.
At the eastern end of Odori Park stands the Sapporo TV Tower, which has an observation deck with nice views of the park and the surrounding city. The tower is just under 150 meters tall, and the observation deck is at an elevation of 90 meters. During the evening the tower is illuminated, making it an attractive landmark.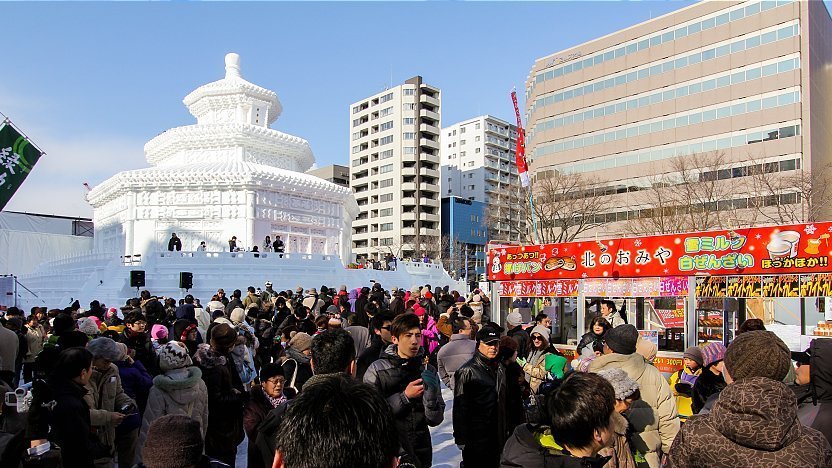 Odori Park is just beside Odori Subway Station or a ten minute walk south of JR Sapporo Station. All of Sapporo's three subway lines intersect at Odori Subway Station.
How to get to and around Sapporo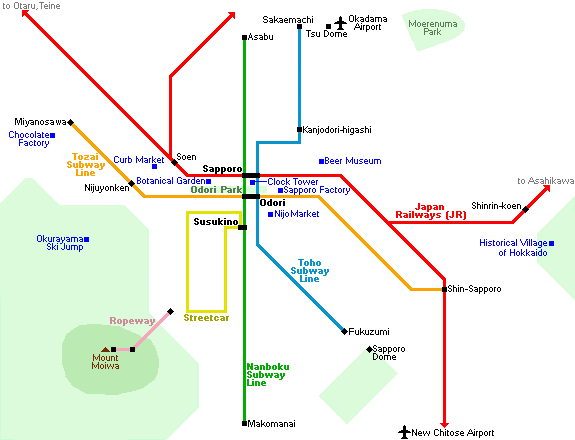 Sapporo TV Tower
Closed
Infrequent, irregular closures for maintenance
Questions? Ask in our forum.