Nijo Market
Fresh food market in the city center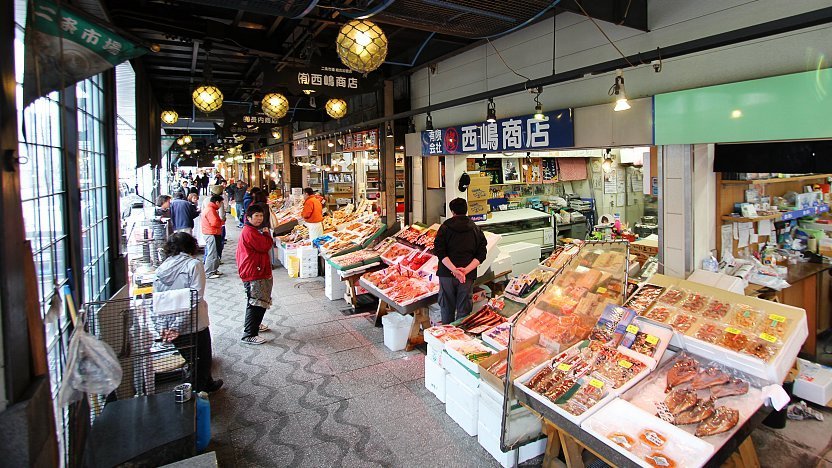 Nijo Market (二条市場, Nijō Ichiba) is a public market in central Sapporo that occupies about one city block. Both locals and tourists visit the market to shop for fresh local produce and seafood such as crabs, salmon eggs, sea urchin and various fresh and prepared fish.
The market is open from around 7:00 to around 18:00 on all days of the week, with individual shops maintaining their own opening hours and closing days. Several restaurants can be found among the shops, including a collection of small drinking places and restaurants along a narrow corridor called Noren Yokocho.
A recommended way of enjoying a visit is by having a fresh seafood breakfast at one of the market's restaurants. Among the most popular menu items for starting the day is the uni ikura donburi, sea urchin and salmon eggs on rice.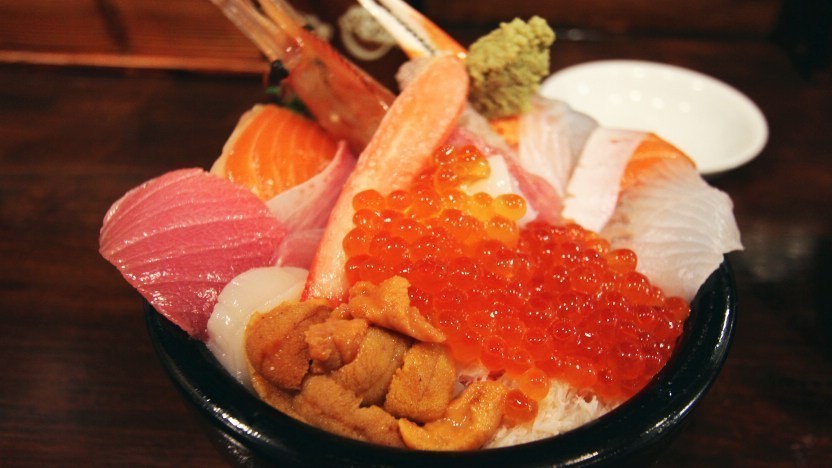 Nijo Market is three blocks south of the TV Tower at Odori Park, and about a five minute walk from Odori Station on the Nanboku, Toho and Tozai Subway Lines.
Address: South 3, East 1
How to get to and around Sapporo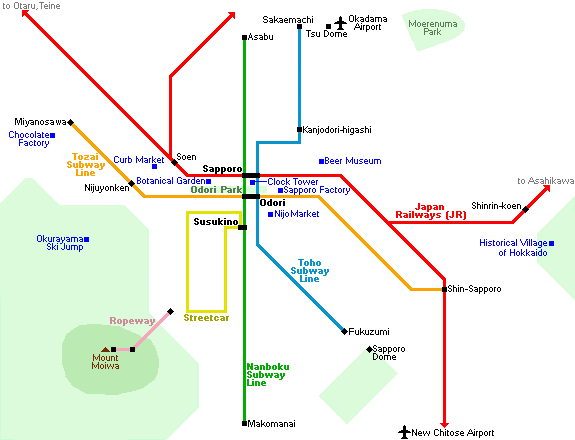 Hours
Shops: From around 7:00 to around 18:00 (varies by individual store)
Restaurants: From around 6:00 to around 21:00 (varies by individual store)
Closed
No closing days (individual stores have varying closing days)
Questions? Ask in our forum.