Sapporo Snow Festival
Featuring large snow sculptures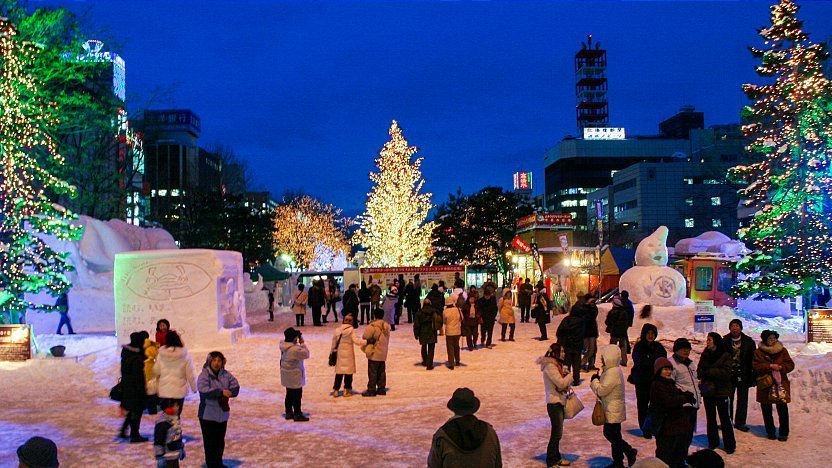 The 2023 Snow Festival is held from February 4-11 only at the Odori and Susukino venues and without food stalls. The Tsu Dome venue will not be used in 2023.
The Sapporo Snow Festival (さっぽろ雪まつり, Sapporo Yuki Matsuri) is held during one week every February in Hokkaido's capital Sapporo. It is one of Japan's most popular winter events.
The Sapporo Snow Festival was started in 1950, when high school students built a few snow statues in Odori Park. It has since developed into a large, commercialized event, featuring spectacular snow and ice sculptures and attracting more than two million visitors from Japan and across the world.
The snow festival is staged on three sites: the Odori Site, Susukino Site and Tsu Dome Site.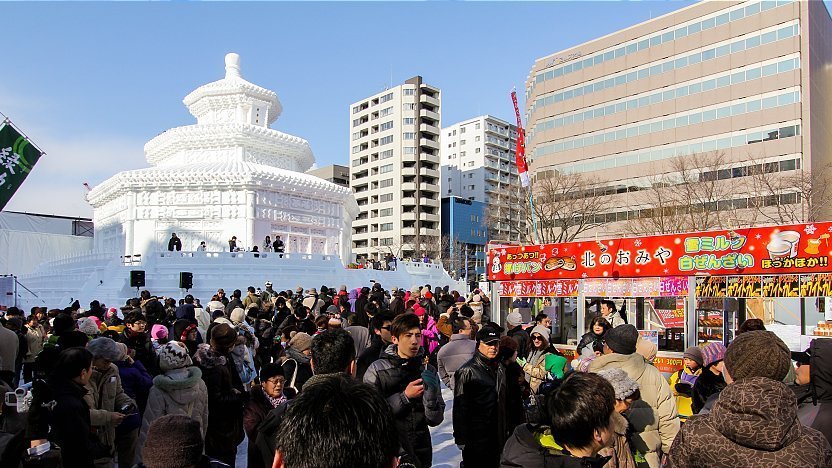 The main site is the Odori Site in Sapporo's centrally located 1.5 kilometer long Odori Park. The festival's famous large snow sculptures, some measuring more than 25 meters wide and 15 meters high, are exhibited there. They are lit up daily until 22:00.
Besides about a dozen large snow sculptures, the Odori Site exhibits more than one hundred smaller snow statues and hosts several concerts and events, many of which use the sculptures as their stage.
A good view over the Odori Site can be enjoyed from the Sapporo TV Tower at the eastern end of Odori Park. The tower has extended hours (8:30 to 22:30) during the festival. Admission to the top observatory deck costs 720 yen per adult. A 1100 yen ticket allows a day visit and a night visit.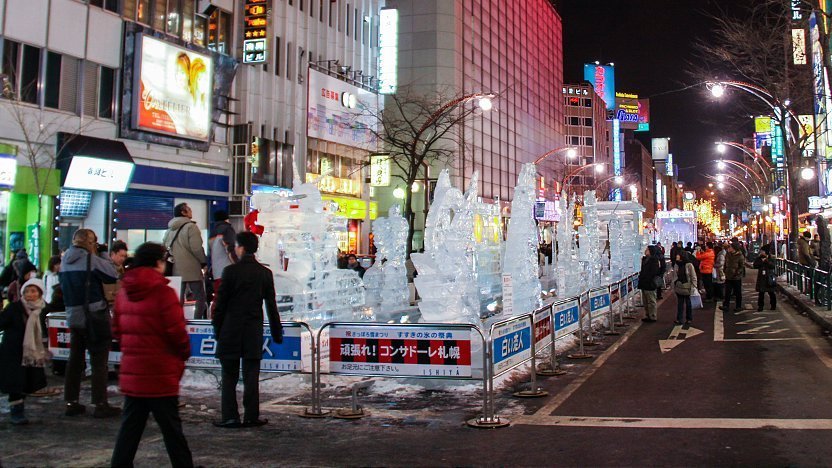 The Susukino Site, located in and named after Sapporo's largest entertainment district, exhibits about one hundred ice sculptures. Susukino is located only one subway stop south of Odori Park. The ice sculptures are lit up daily until 23:00 (until 22:00 on the festival's final day).
The less centrally located Tsu Dome Site is a family oriented site with three types of snow slides, snow rafting and more snow sculptures. Inside the dome, there are many food stands and a stage for events. The Tsu Dome Site is open daily from 9:00 to 17:00. The Tsu Dome Site is scheduled to open a few days before the full start of the festival, on February 1, 2022.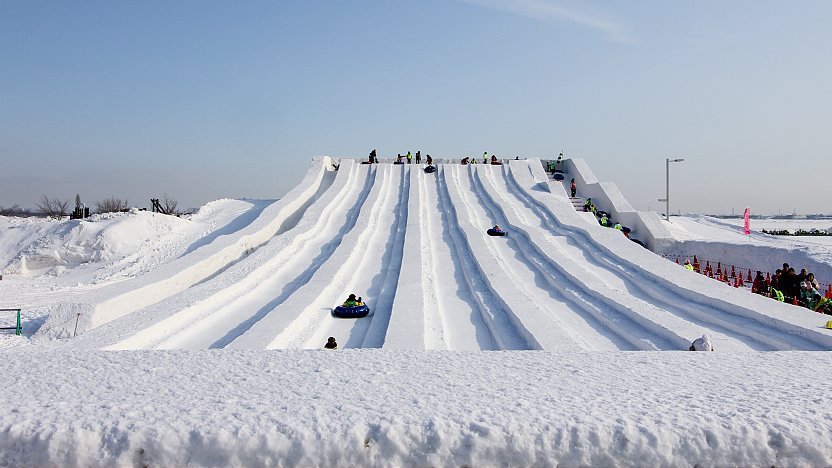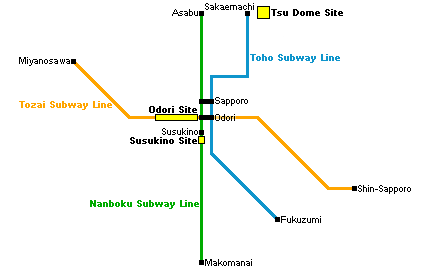 While the Odori and Susukino Sites are in central Sapporo, the Tsu Dome Site is located outside the city center. Access is possible by shuttle bus (100 yen one way, departures every 5-15 minutes) or in a 15 minute walk from Sakaemachi Station, the terminal station of the Toho Subway Line (10 minutes, 250 yen from Sapporo Station).
Shuttle buses to the Tsu Dome Site also depart from the Odori Site and from Sapporo Station (300 yen one way, every 20-30 minutes). Note that no parking is available near the Tsu Dome Site.
Questions? Ask in our forum.