Day 1: Sapporo Snow Festival and Downtown
Start
Start at New Chitose Airport
Take the JR Chitose Line into Sapporo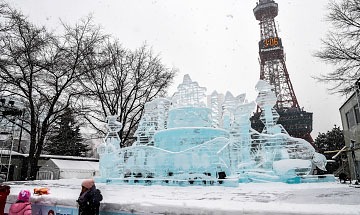 Sapporo Snow Festival
The
Sapporo Snow Festival
is Sapporo's most well-known attraction, drawing over two million visitors from around the world each year in early to mid February. The monolithic snow and ice sculptures on display around
Odori Park
are the festival's main attraction, but local cuisine, live shows and winter sports exhibitions keep the energy high from morning till night throughout the weeklong event.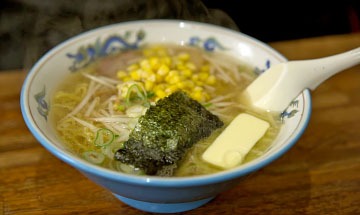 Ramen Yokocho
A great place for a hot lunch on a cold winter day, the Susukino neighborhood's Ramen Yokocho is a small alley abuzz with visitors waiting to buy a bowl of the city's famous Sapporo style
ramen
.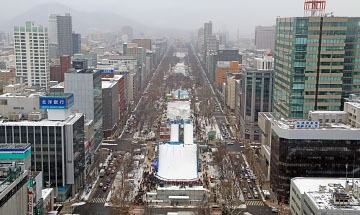 Sapporo TV Tower
While enjoying the snow festival, the observation deck at the top of the Sapporo TV Tower, located at the east end of Odori Park, offers a great vantage point over the festival festivities—especially at night.
Take the Loop 88 Factory Line to the Sapporo Beer Museum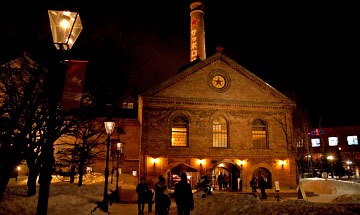 Sapporo Beer Museum and Beer Garden
The
Sapporo Beer Museum
is a popular destination for both beer and history fans which showcases the beverage's history in Japan and offers tastings at the end of the tour. Next to the museum, the Sapporo Beer Garden offers its famed "Genghis Khan" all-you-can-eat/drink mutton and beer dining experience.
Day 2: Winter Sports and Onsen Resorts
Start
Start in downtown Sapporo
Take a bus to Sapporo Kokusai Ski Resort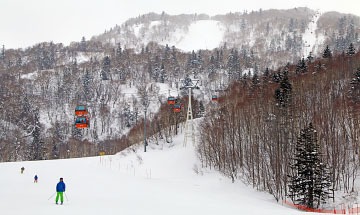 Sapporo Kokusai Ski Resort
Despite its small size (with only 5 lifts and 7 courses),
Sapporo Kokusai
is known for receiving huge volumes of powder snow, and is one of Hokkaido's most popular resorts thanks to its close proximity to the city.
Take a bus to Jozankei Onsen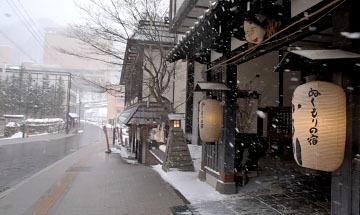 Hot Springs at Jozankei Onsen
By Japan standards,
Jozankei
's hot springs are relatively new (discovered in just 1866), but the small town has since bubbled into an mini onsen resort town whose hot baths offer a relaxing finish to a day at the nearby slopes.