Sapporo Kokusai Ski Resort
Ski resort in the mountains outside Sapporo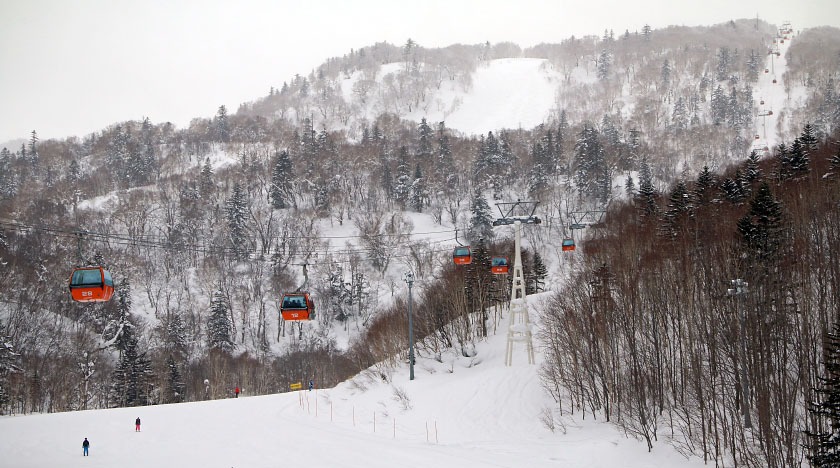 Sapporo Kokusai (札幌国際スキー場, Sapporo Kokusai Skījō) is a ski resort located on the outskirts of Sapporo. Compared to other nearby popular resorts, Sapporo Kokusai is not the largest with only five lifts and seven courses, but what it lacks in size it makes up for in snow. The resort receives massive snowfalls, rivaling amounts seen at Niseko.
With six of its seven courses rated green or blue, Sapporo Kokusai accommodates beginner and intermediate riders well, but its single black run might not be as appealing for advanced riders in search of steep slopes. However, the resort does feature interesting off-piste and tree areas (many in-bounds) which offer great opportunities for enjoying deep powder snow.
Sapporo Kokusai is situated in the mountains about an hour drive from downtown Sapporo, not far from the hot spring town of Jozankei Onsen. The convenient location makes it a good choice for those with limited time in Sapporo or those looking for an alternative to the mega-popular Niseko resorts. It also means it can get quite crowded on weekends and holidays.
From Sapporo
Frequent morning and late afternoon buses run between the Sapporo Station Bus Terminal (located in front of JR Sapporo Station) and Sapporo Kokusai between early December and late March. The one way ride takes 90 minutes and costs 1300 yen. A ticket that combines the bus round trip with a 1-day lift pass is available for 5800 yen.
Alternatively, the resort can be reached by car in about 60 minutes from central Sapporo via Route 230. Winter driving skills are required to drive in Hokkaido in winter.
How to get to and around Sapporo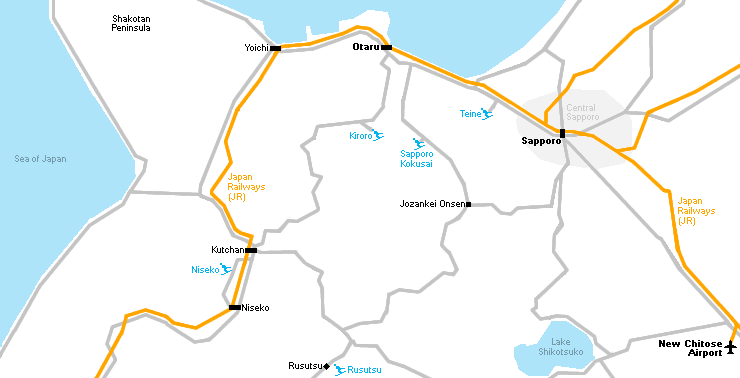 Questions? Ask in our forum.